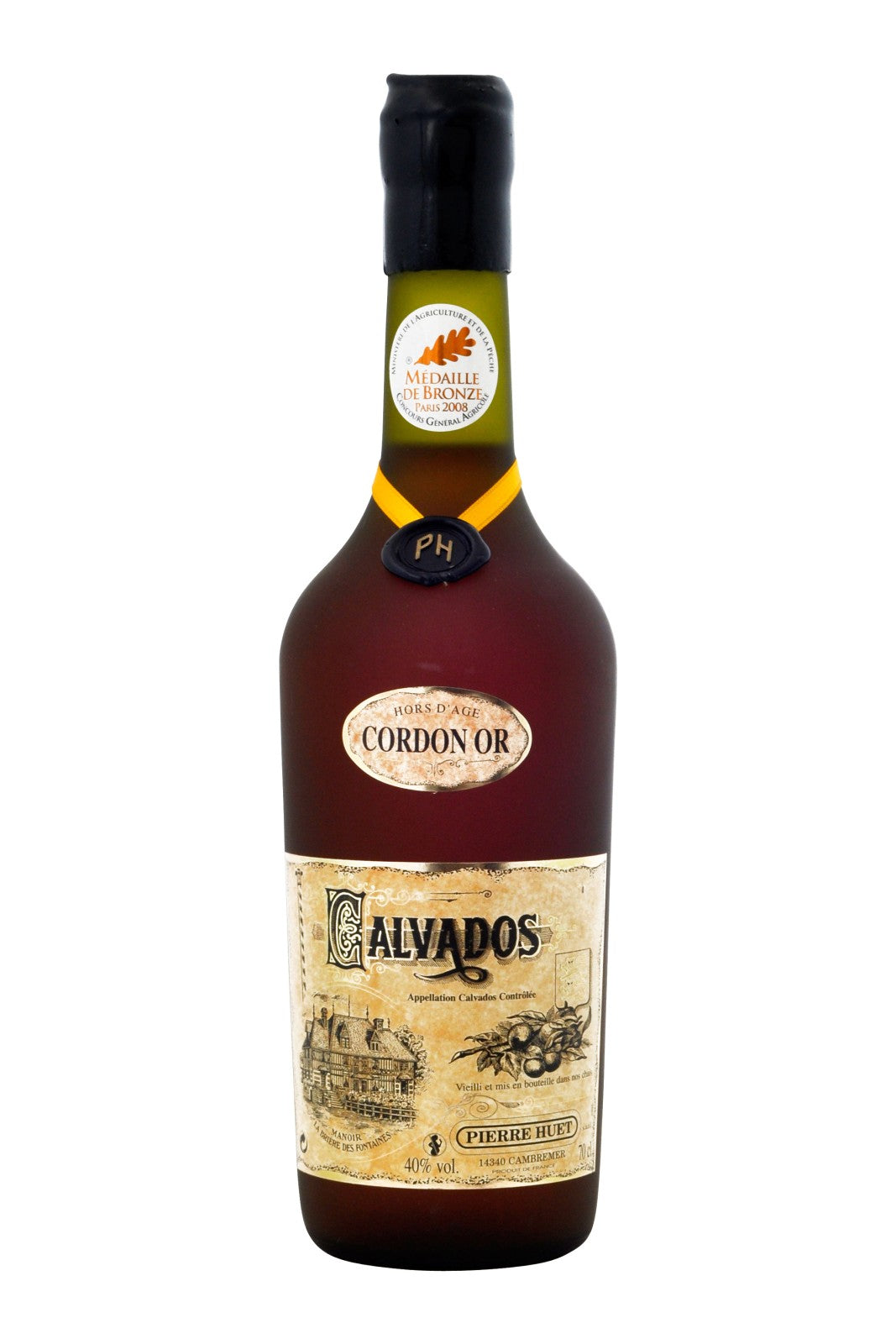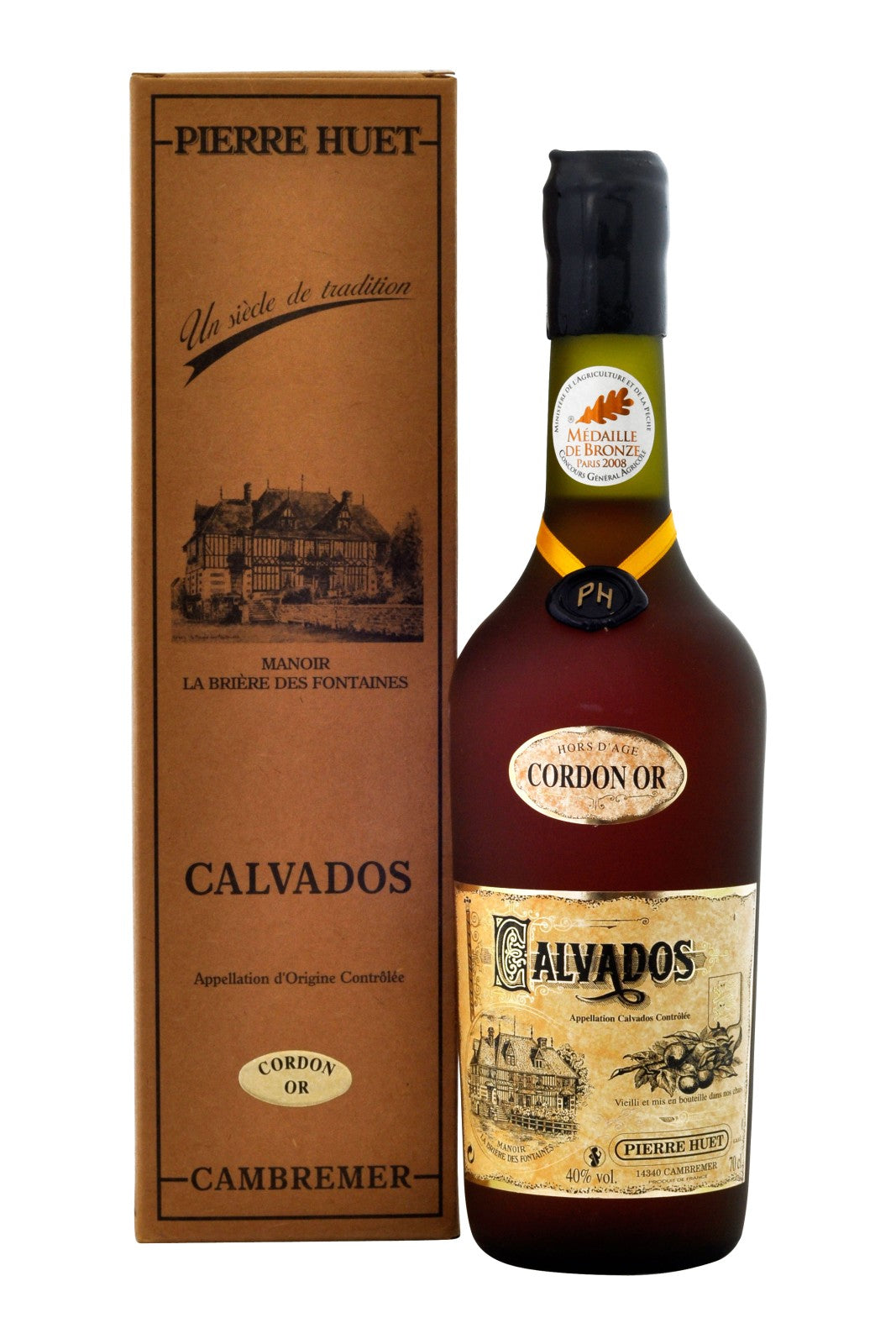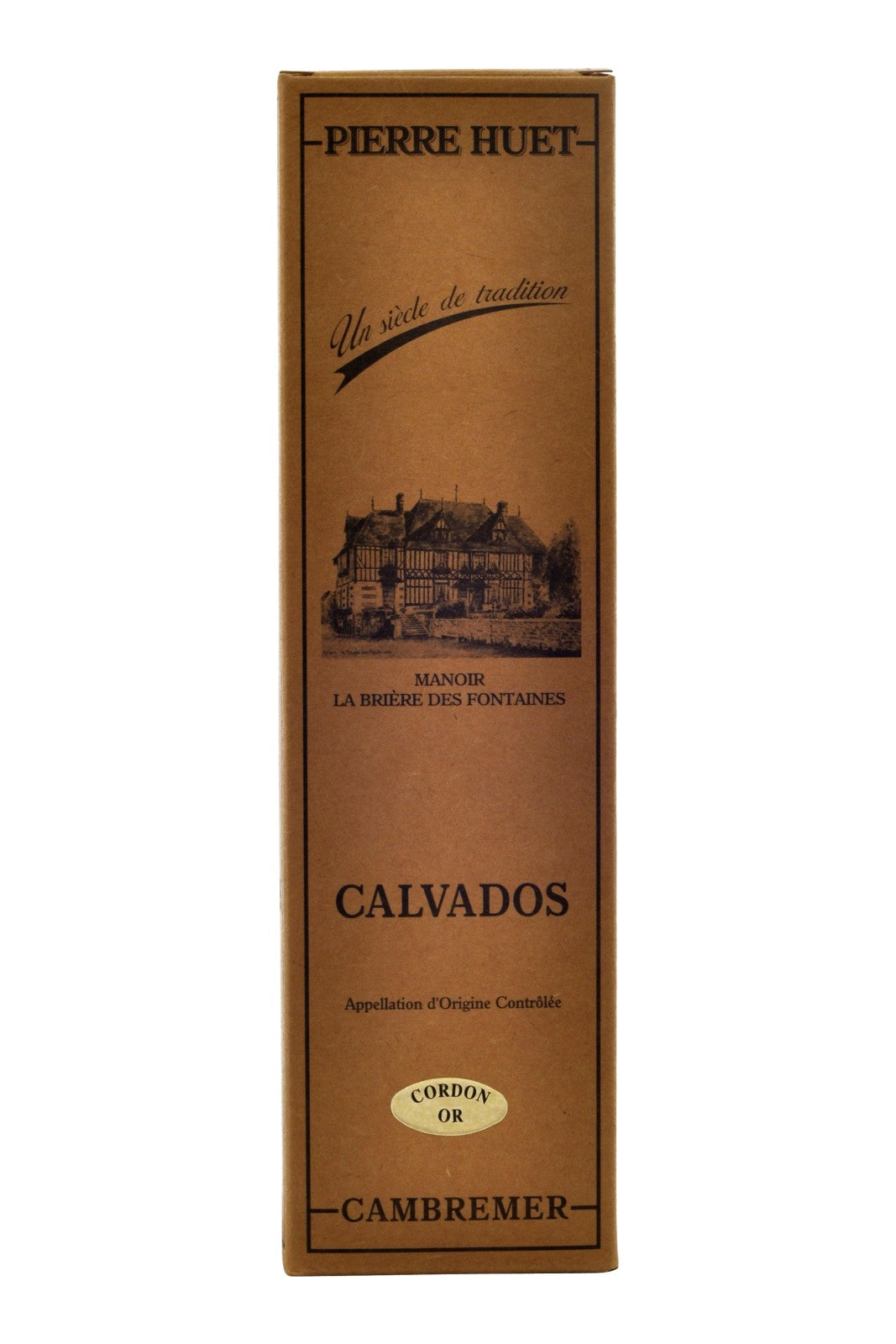 Pierre Huet Cordon Or
Ageing: Minimum of 30 years in oak barrels.
Tasting: Apple not really predominant. Smelling: sharp smelling, cinnamon and crystallized fruit. Tasting: immediately long and deep.
At the end, prune and quince jam flavours.
Before tasting, this Calvados has to be left a minimum of 15 minutes in a glass, in order to discover all the flavours.
Serving suggestion: This Calvados must be consumed preferably in a Calvados or « tulipe » glasses, at 18–20 °C.
References: Calvados « Cordon Or Pierre Huet » is especially marketed at Cave Auge in Paris and served at l'Auberge du Pont de Collonges, Restaurant of Paul Bocuse.
Bronze Medal: General Agricultural Competition of Paris 2008
Preservation: With optimal preservation conditions (constant cellar temperature), Calvados can be kept about 10 years.
Authenticity: Our most prestigious bottles are waxed and marked with the seal « PH », which are the initials of our ancestor: Pierre Huet.
To open these bottles, it is advised to cut the wax at the level of the joint between the cork and the bottle with a knife.