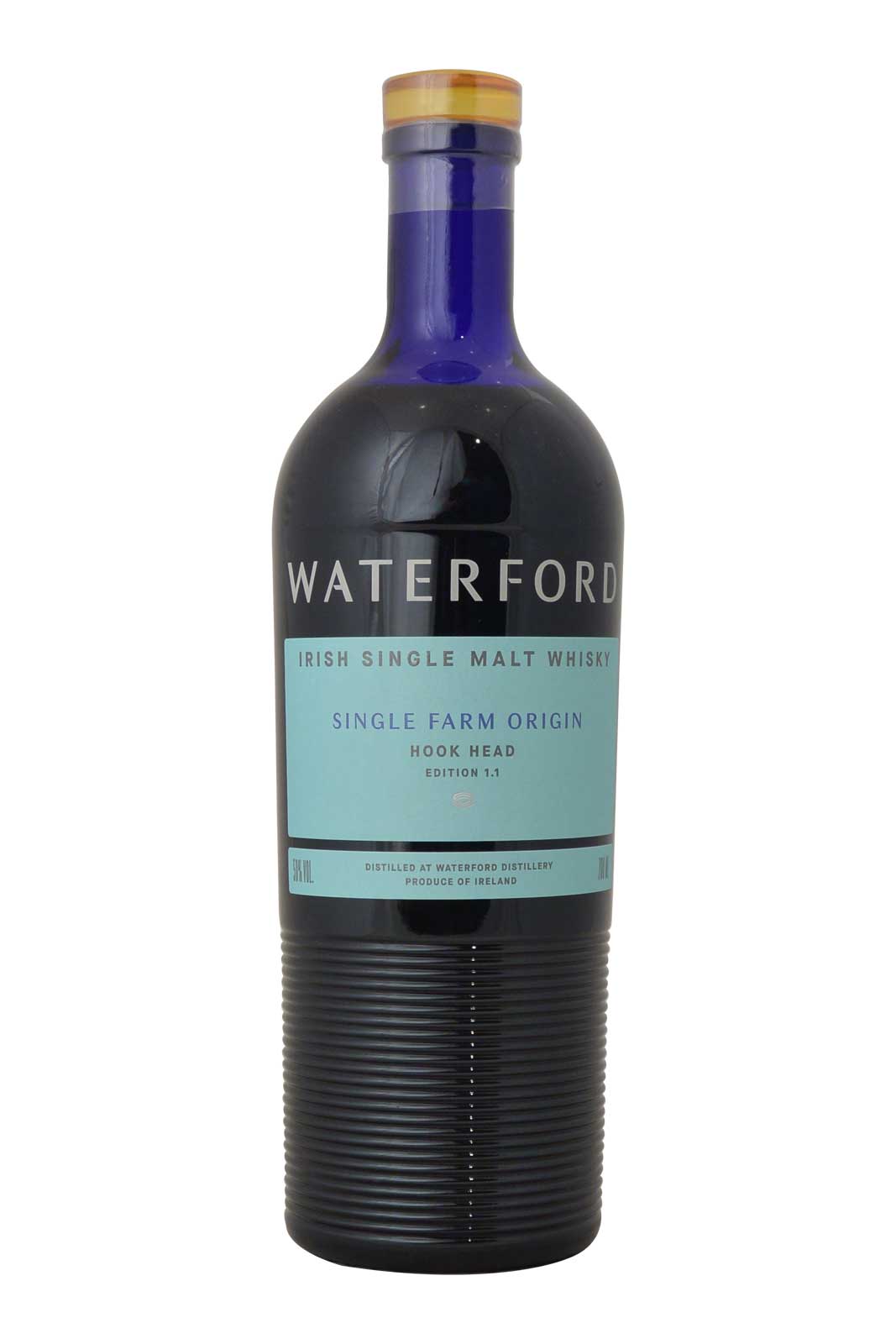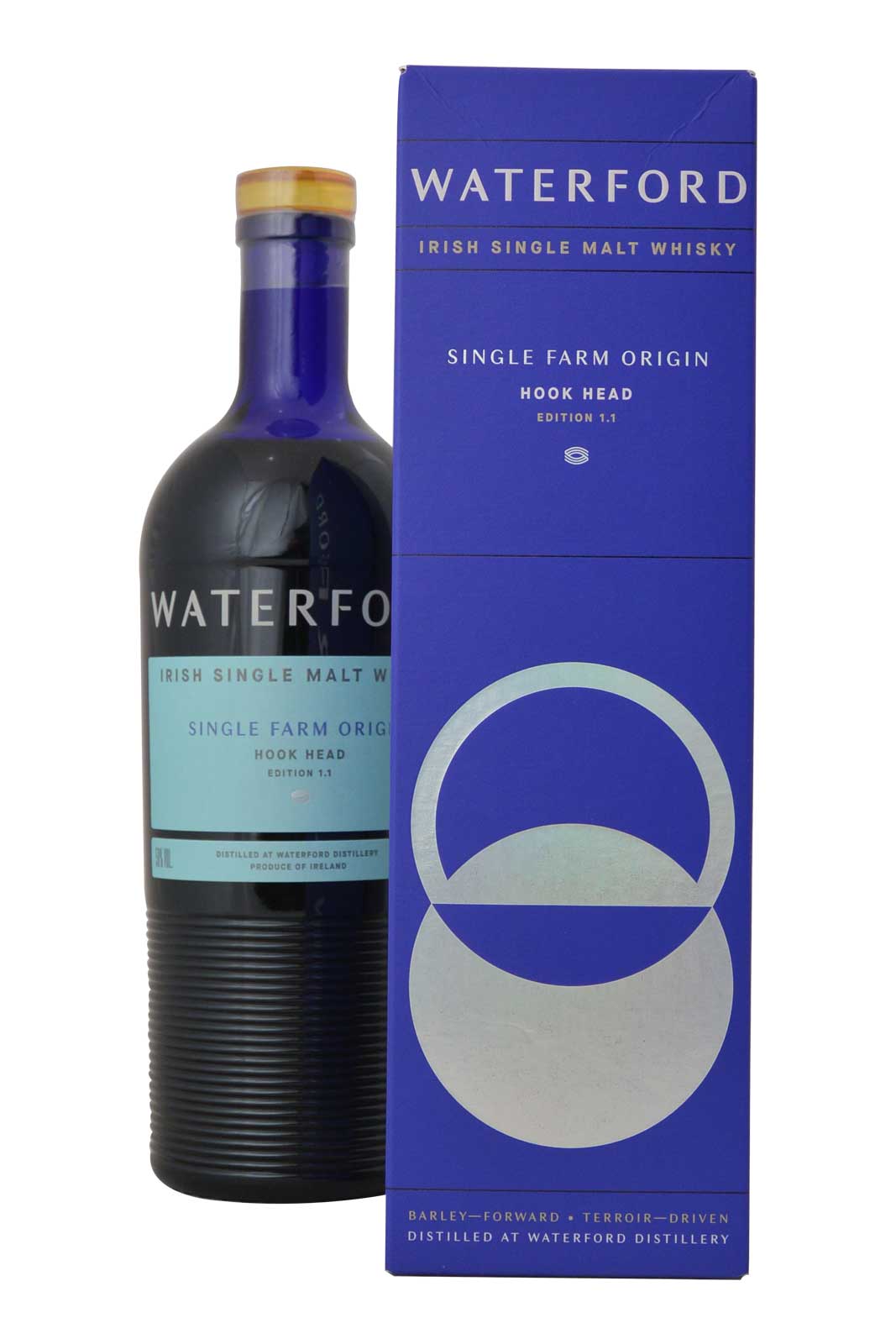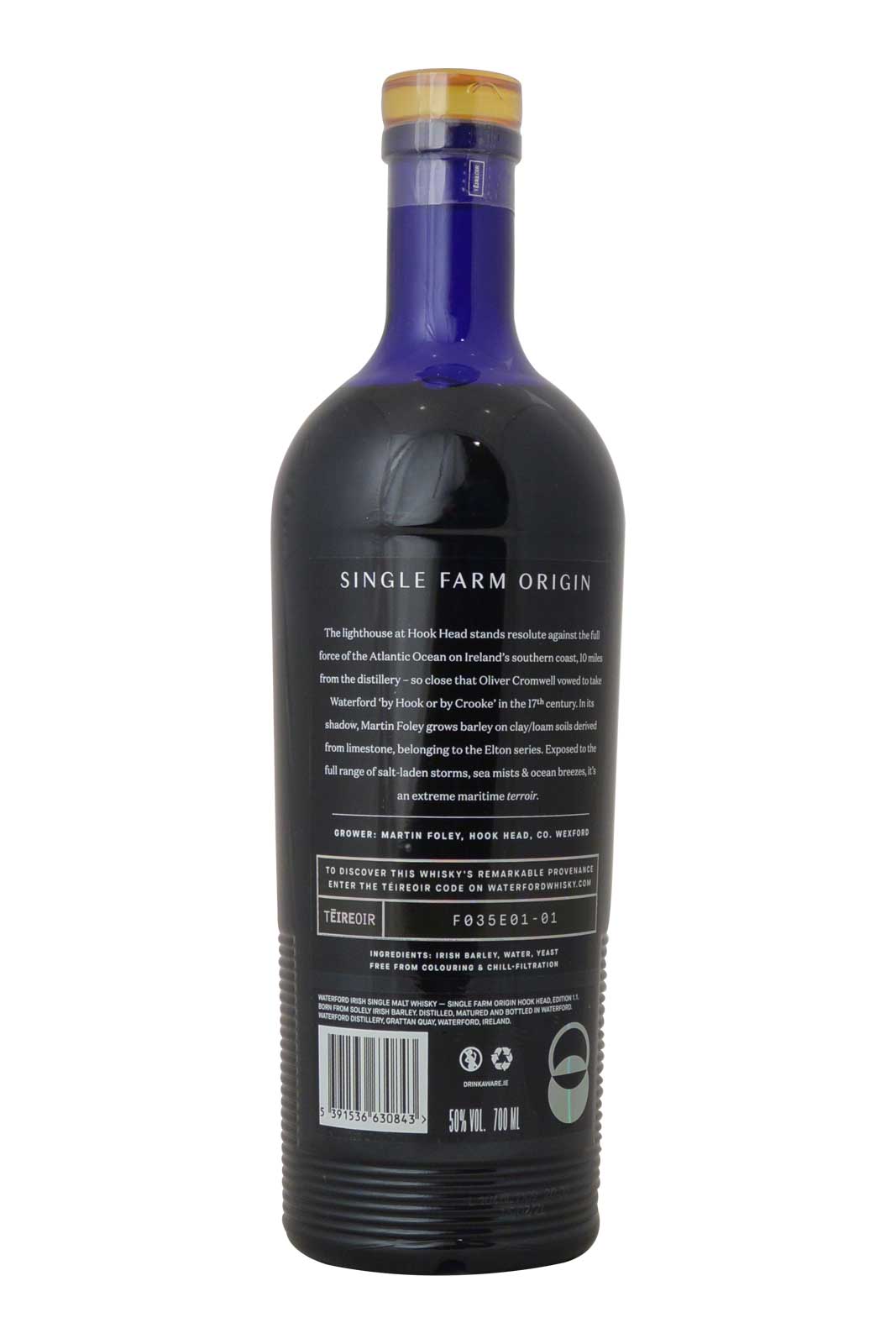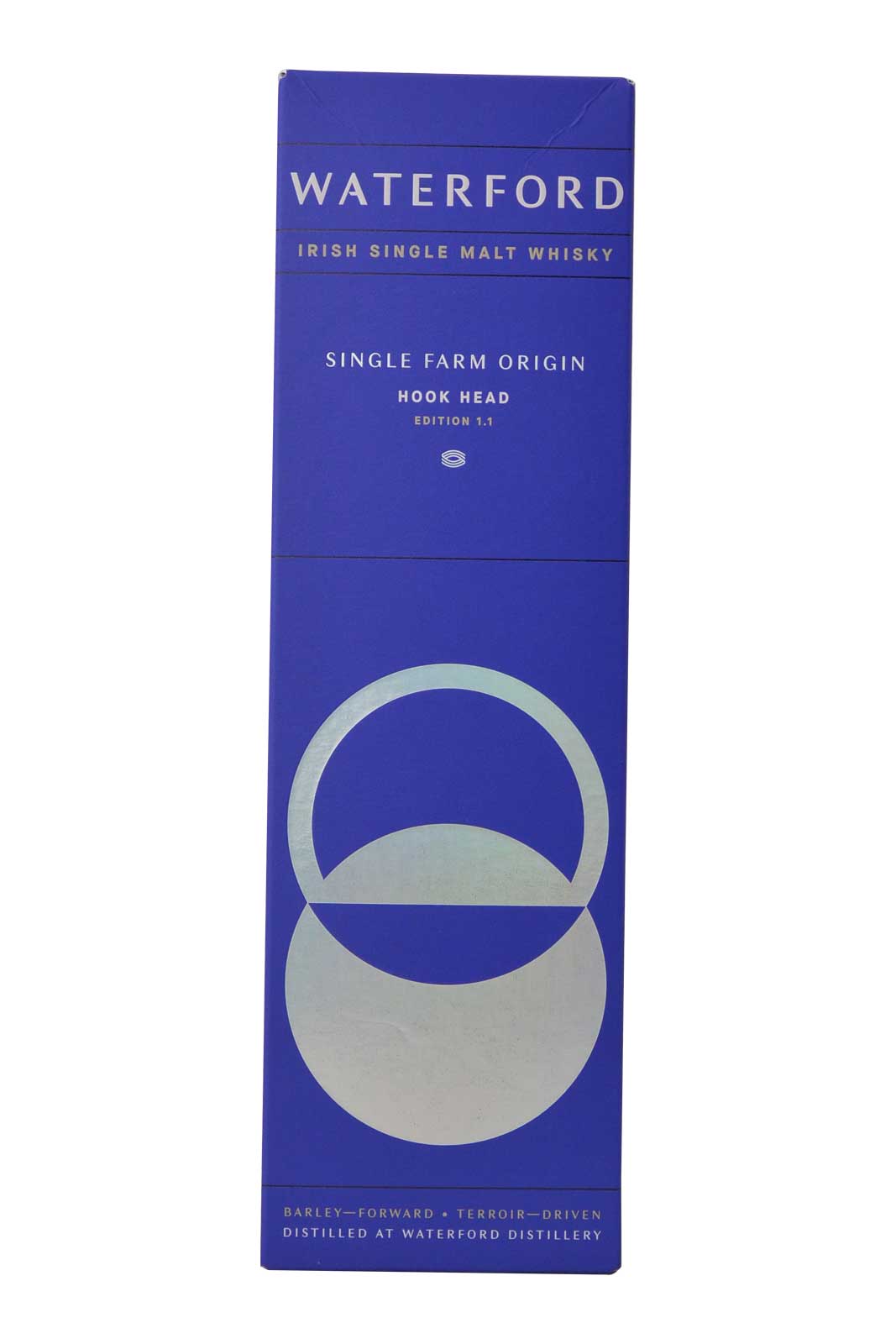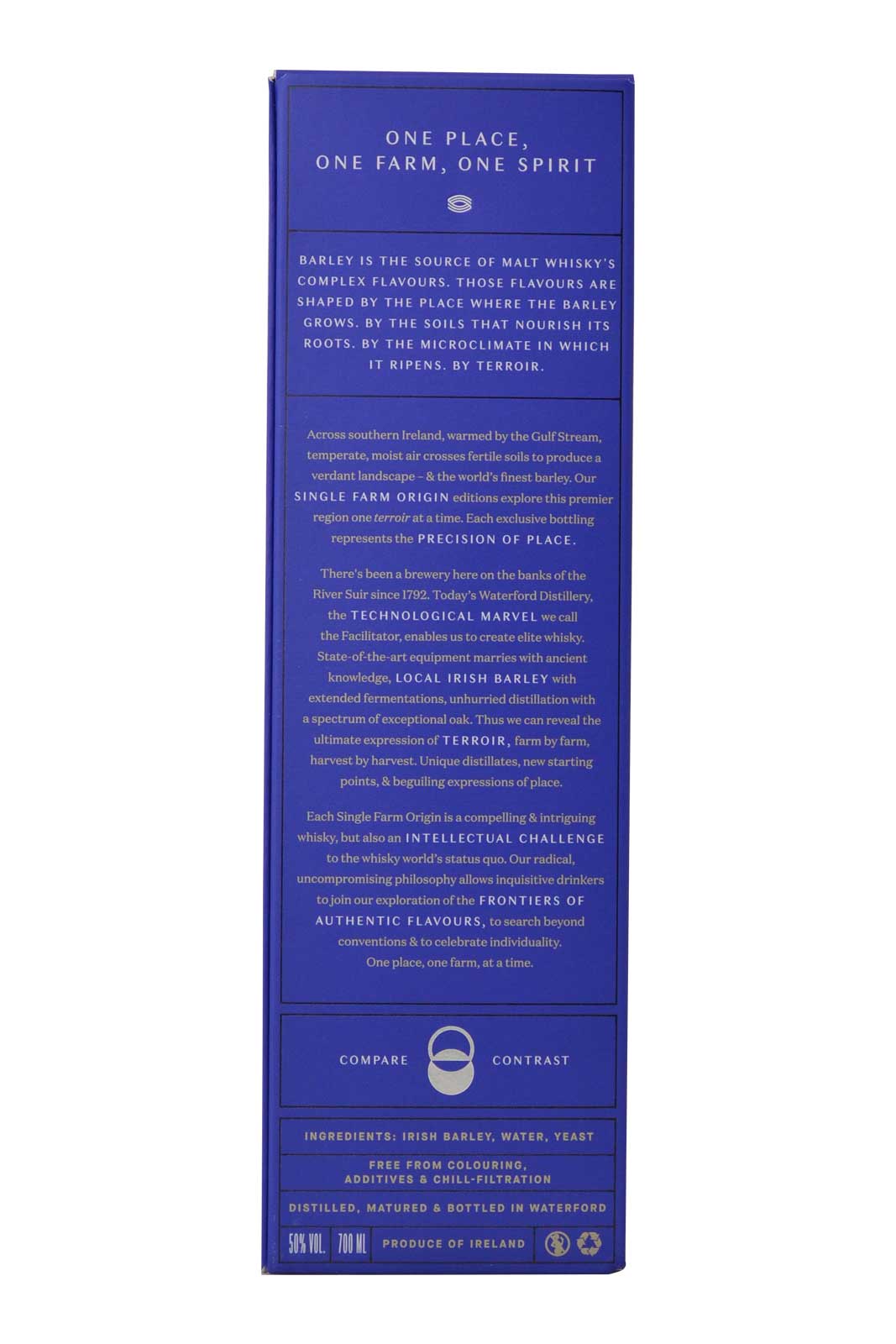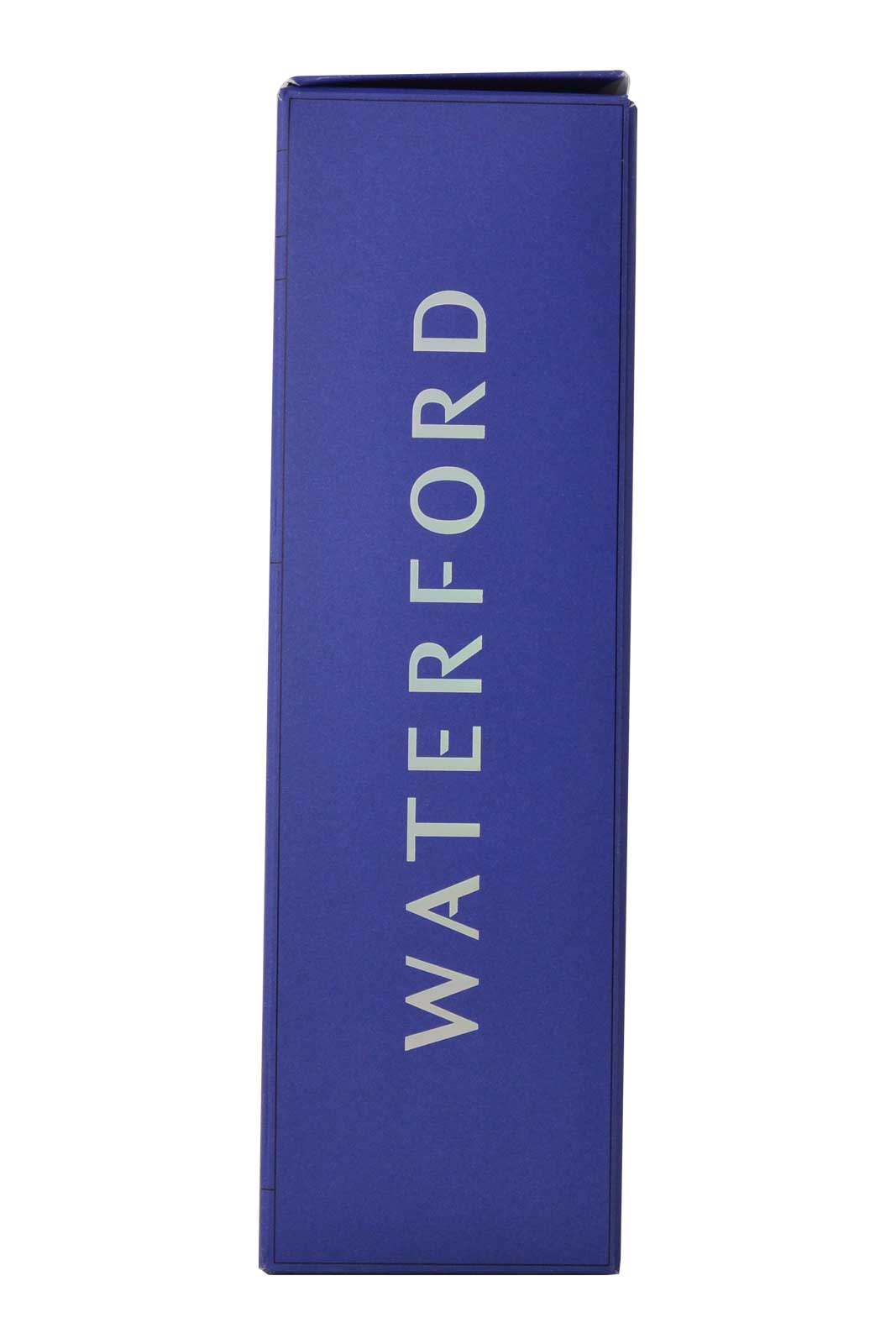 Waterford Single Farm Origin Hook Head 1.1
Per Waterford's attention to terroir in their whisky, this addition to the Single Farm Origin series uses just the Irish 'Propino' barley from the 2015 harvest at Hook Head Farm. The spirit was created with long fermentation times and a slow double distillation, before being laid to rest for 3 years and 8 months in a selection of casks, which include first-fill bourbon, virgin American oak, and French oak.
Official Tasting Notes A rich texture with notes of earthy maltiness, salted caramel, citrus peel, clove, white pepper, ginger biscuits and a slight touch of salted popcorn with a long and oily finish.