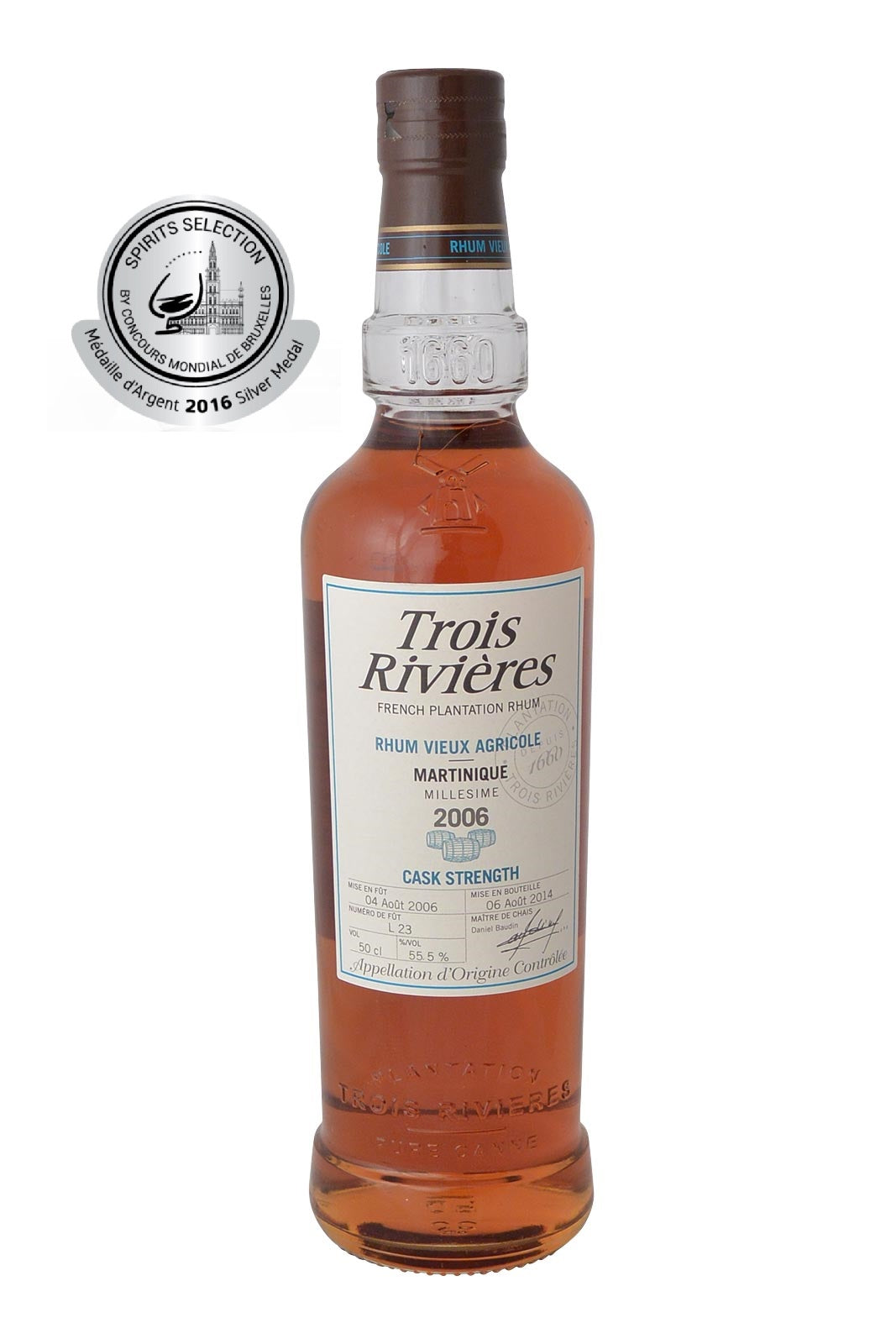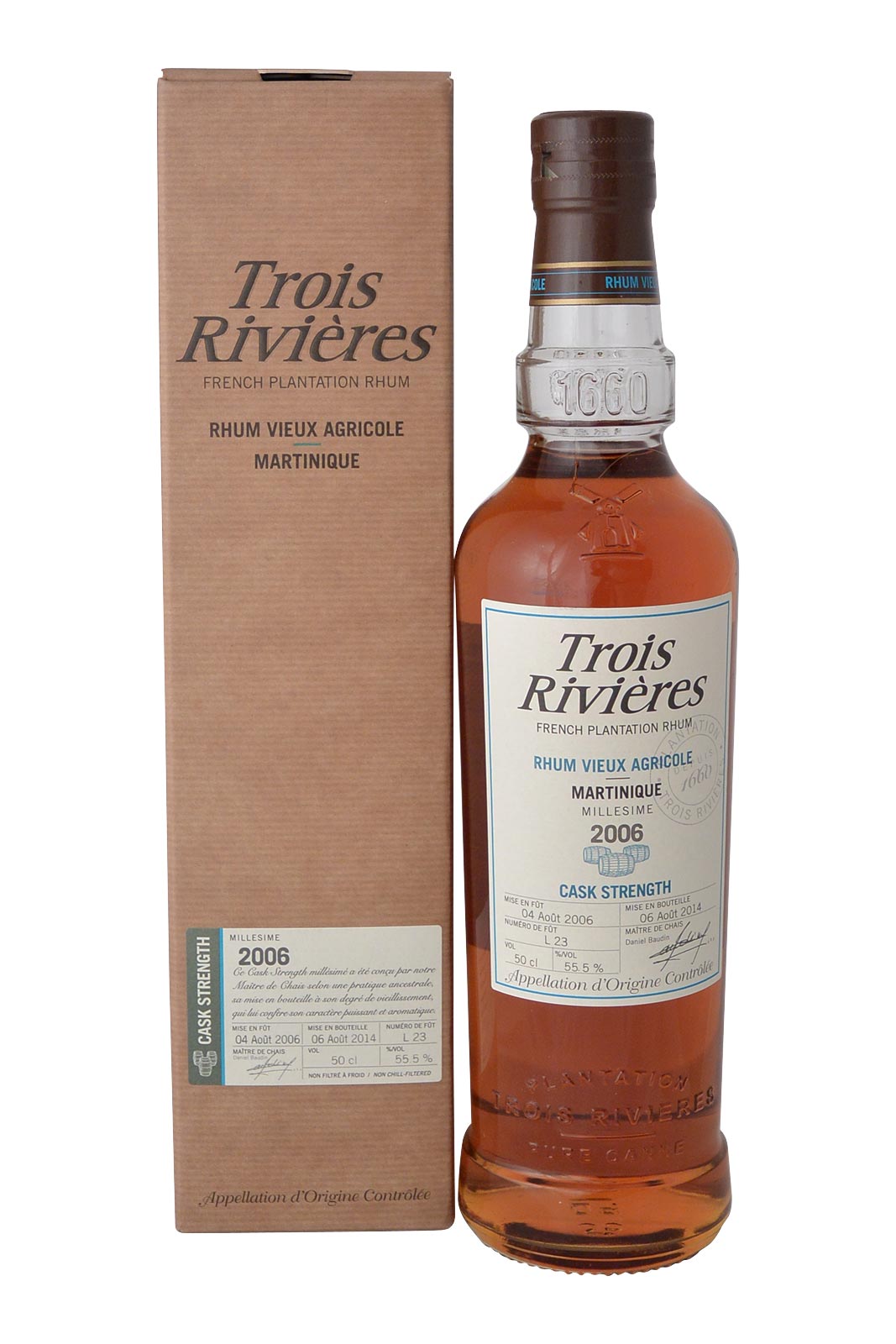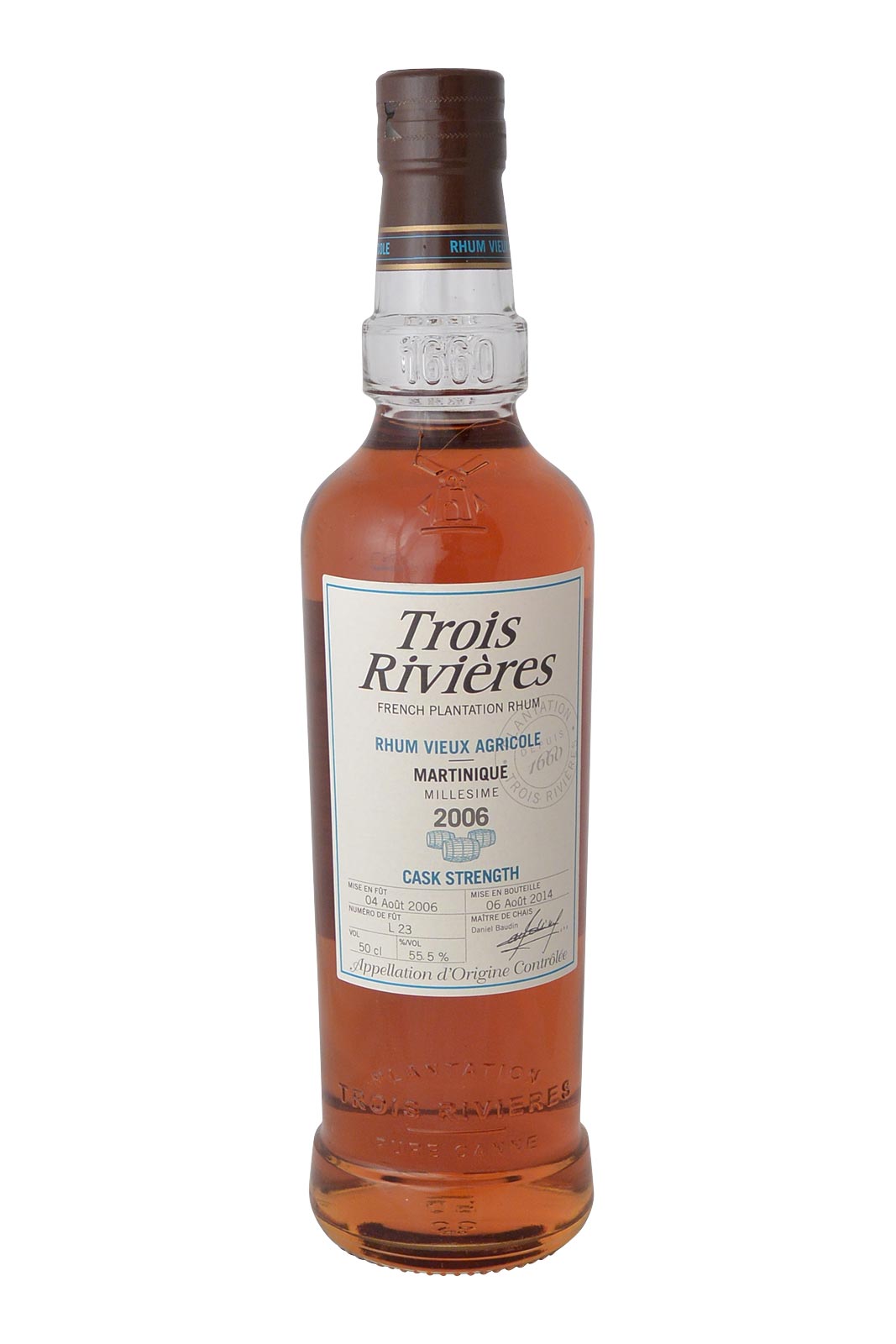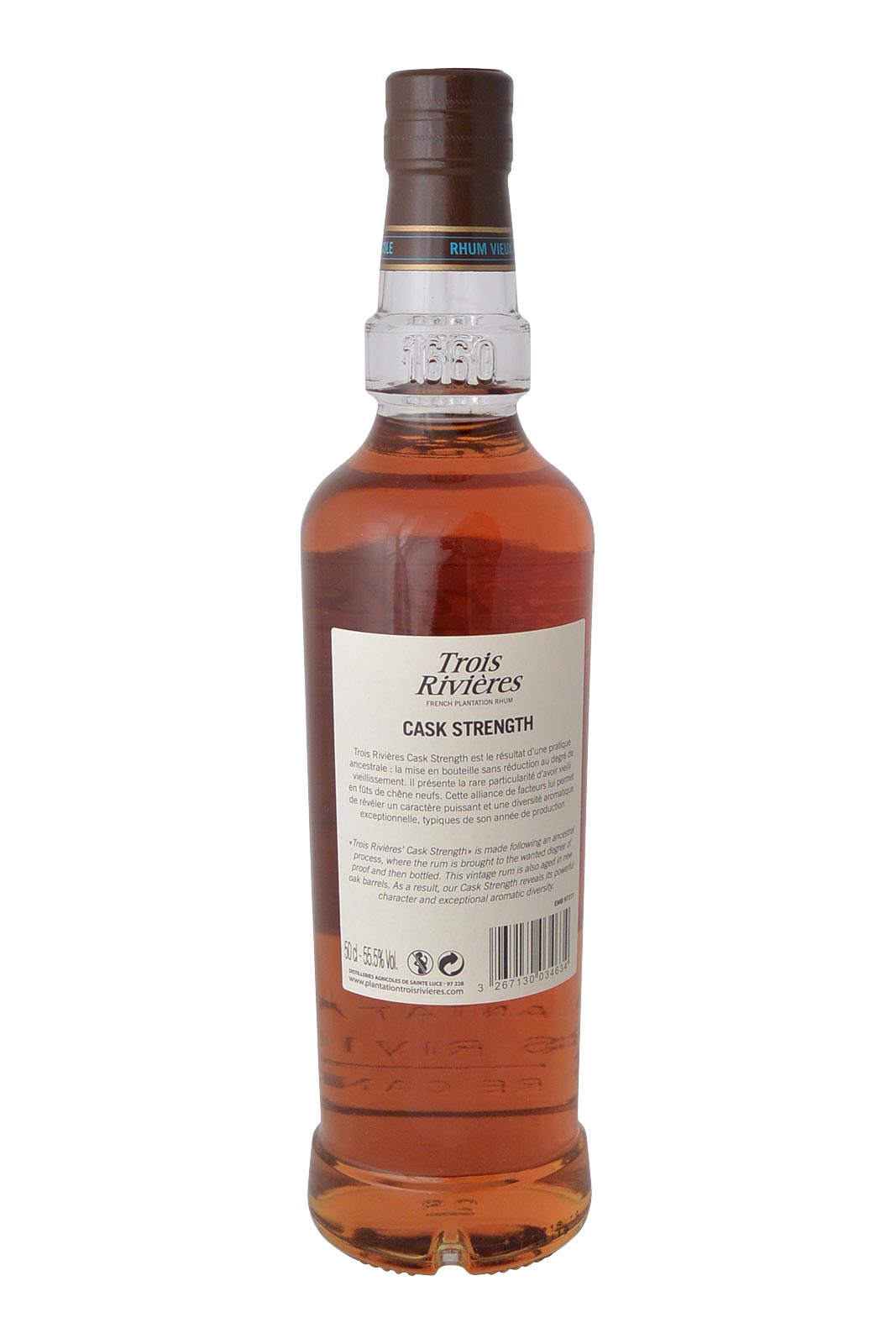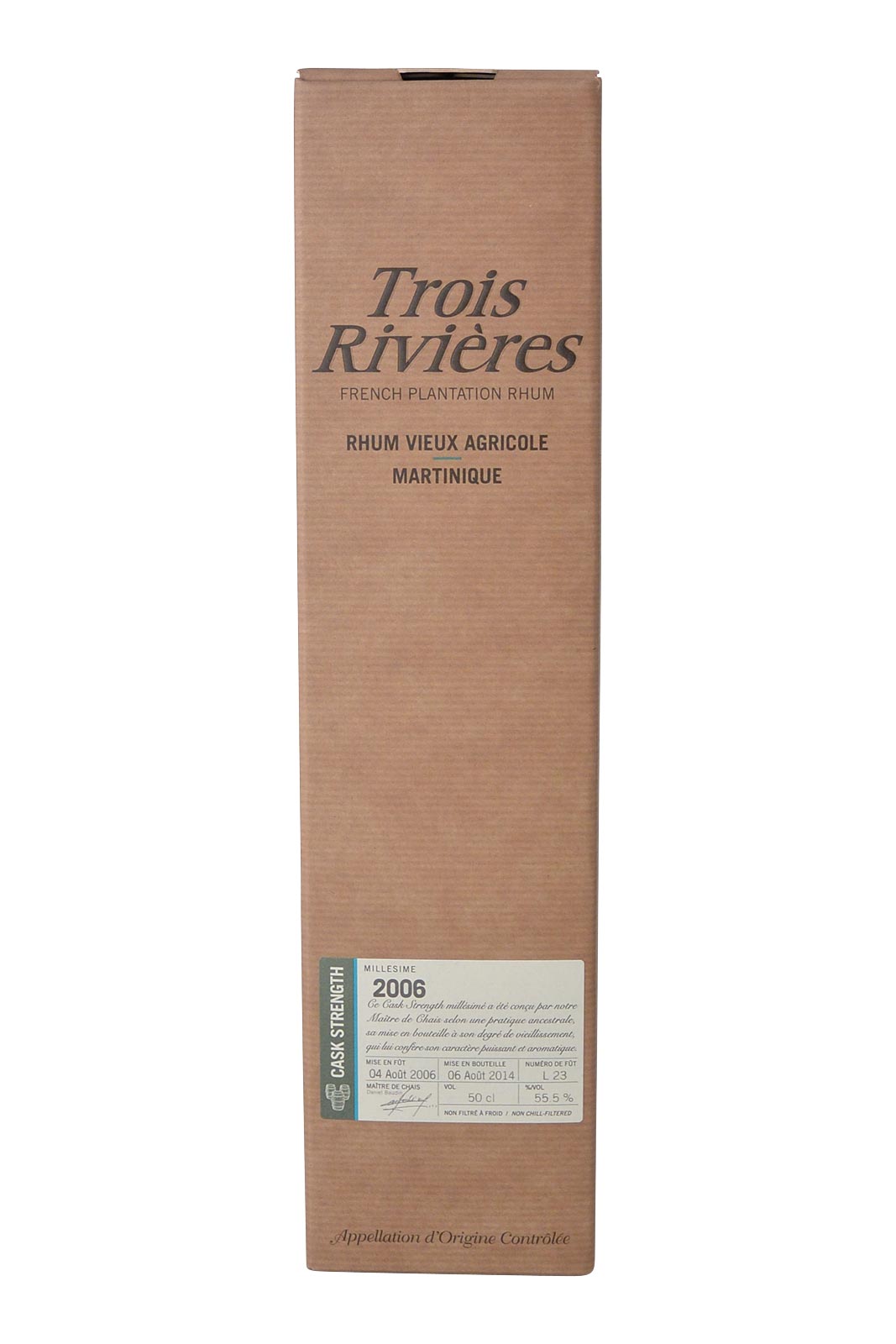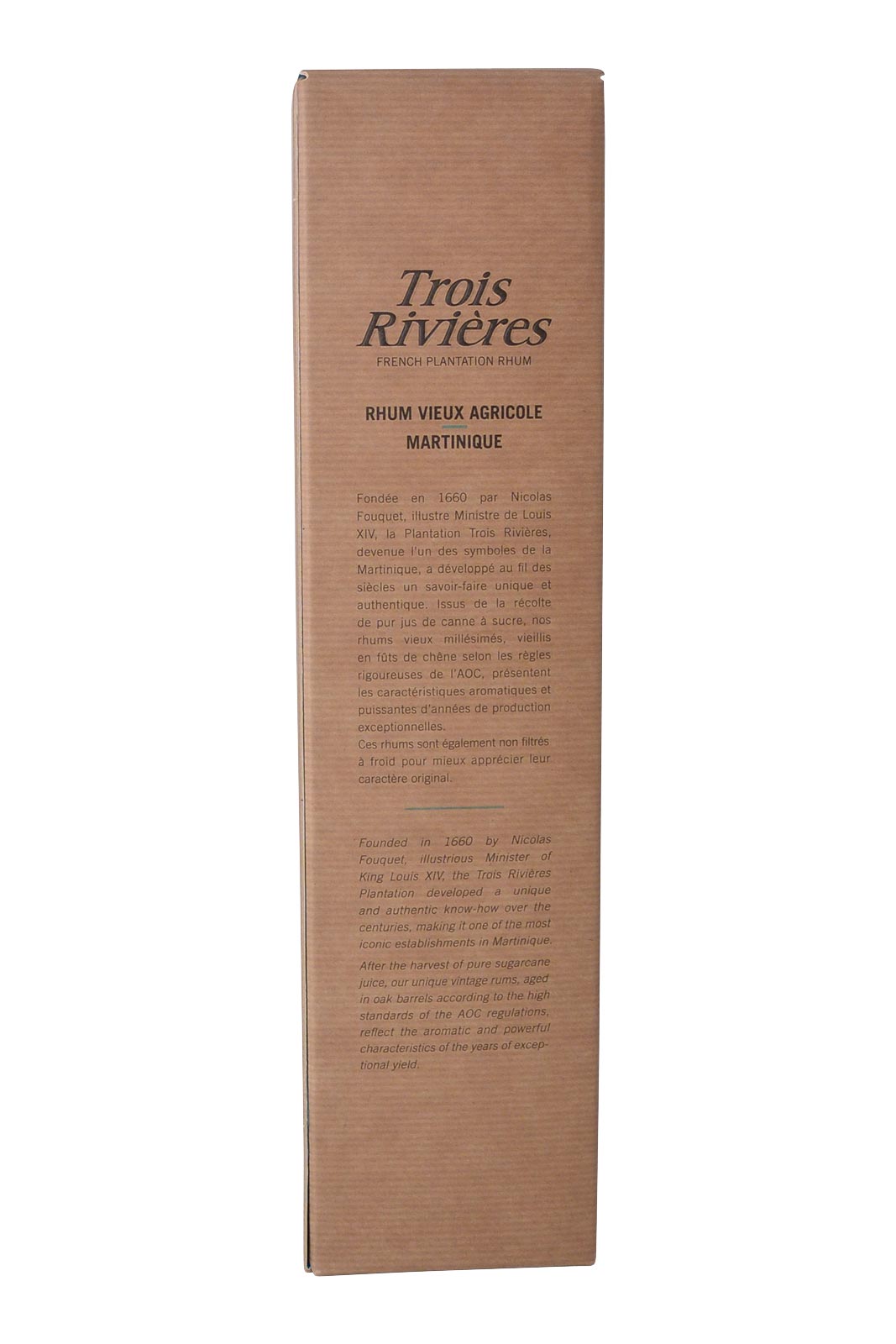 Trois Rivières Millesime 2006 cask Strength
Trois Rivieres Cask Strength 2006 Vintage shows an attractive reddish shade of gold, like polished bronze in my tasting glass. Several legs form from swirling and take their sweet time to drip back to the bowl leaving behind a crown of beads at the top of the swirl trace. There's nothing hurried about this rhum.
A bouquet fresh scent of sweet oaken vanilla filled the air soon after the natural cork stopper is pulled, then you sense the relatively high alcohol content, helping to spread the attractive scent. Sniffing reveals deeper aromas of wood, coconut, nutmeg spice and heavy flour pastry. It's a winning combination.
Trois Rivieres, Concours Mondial de Bruxelles 2016 Medal Winner