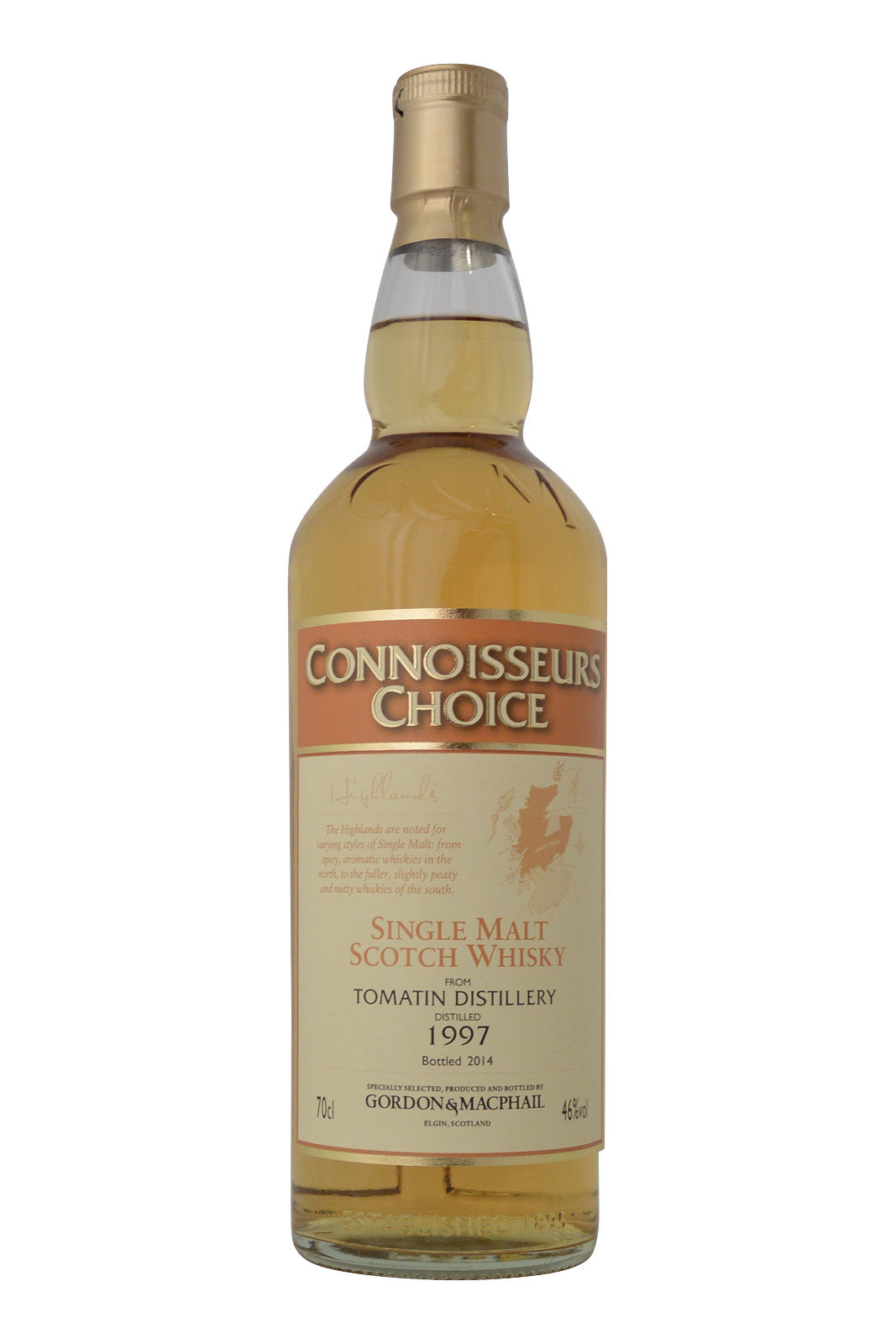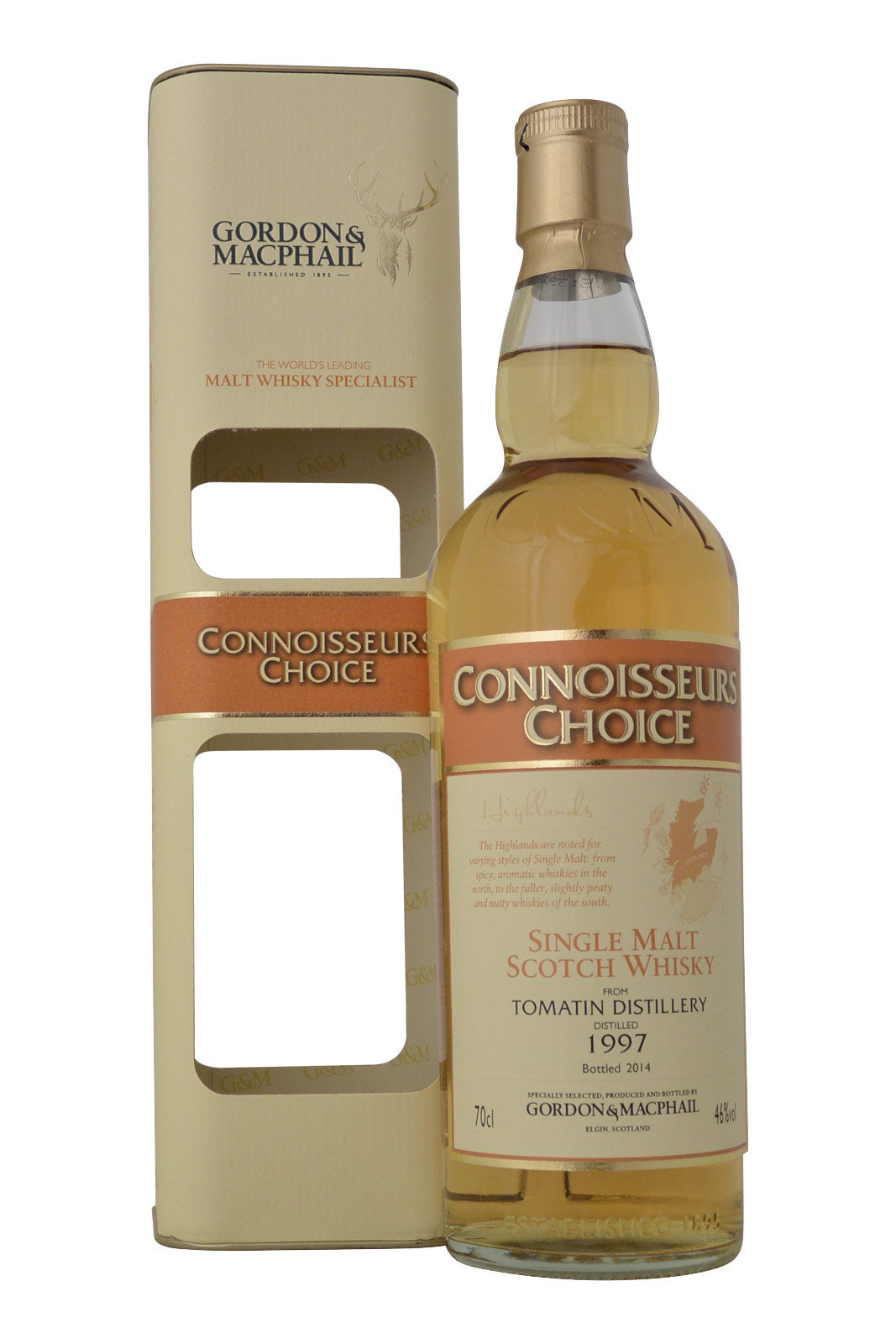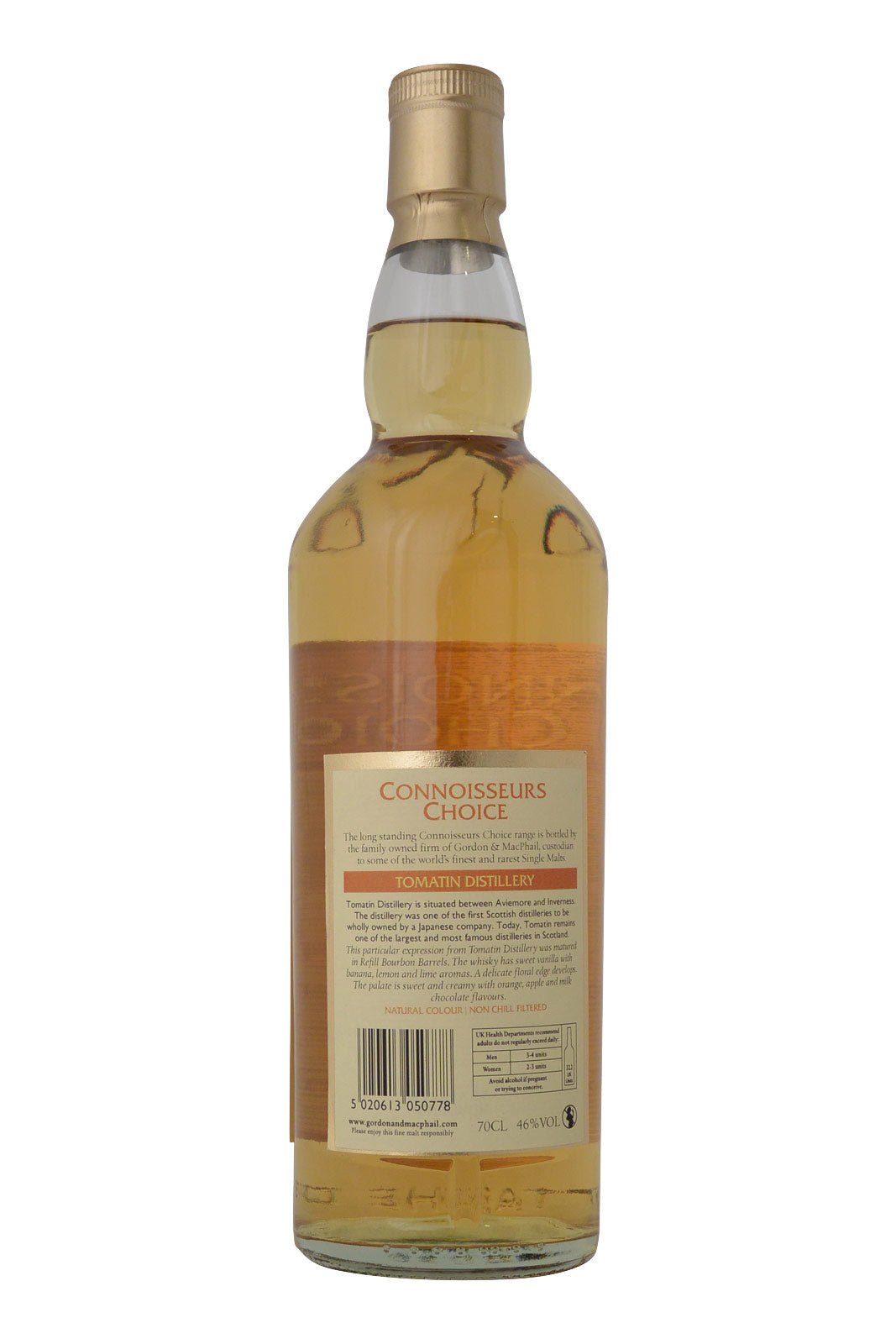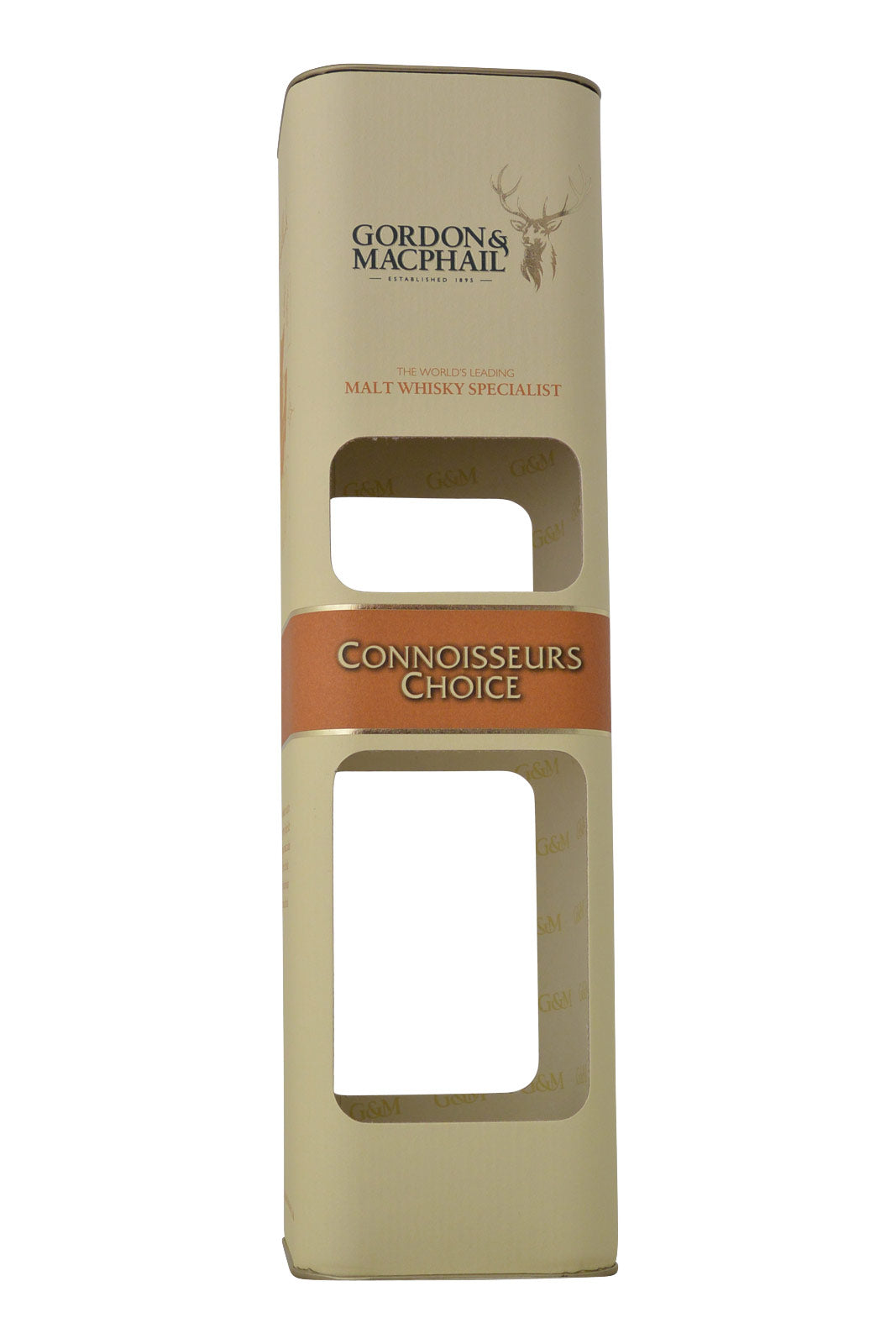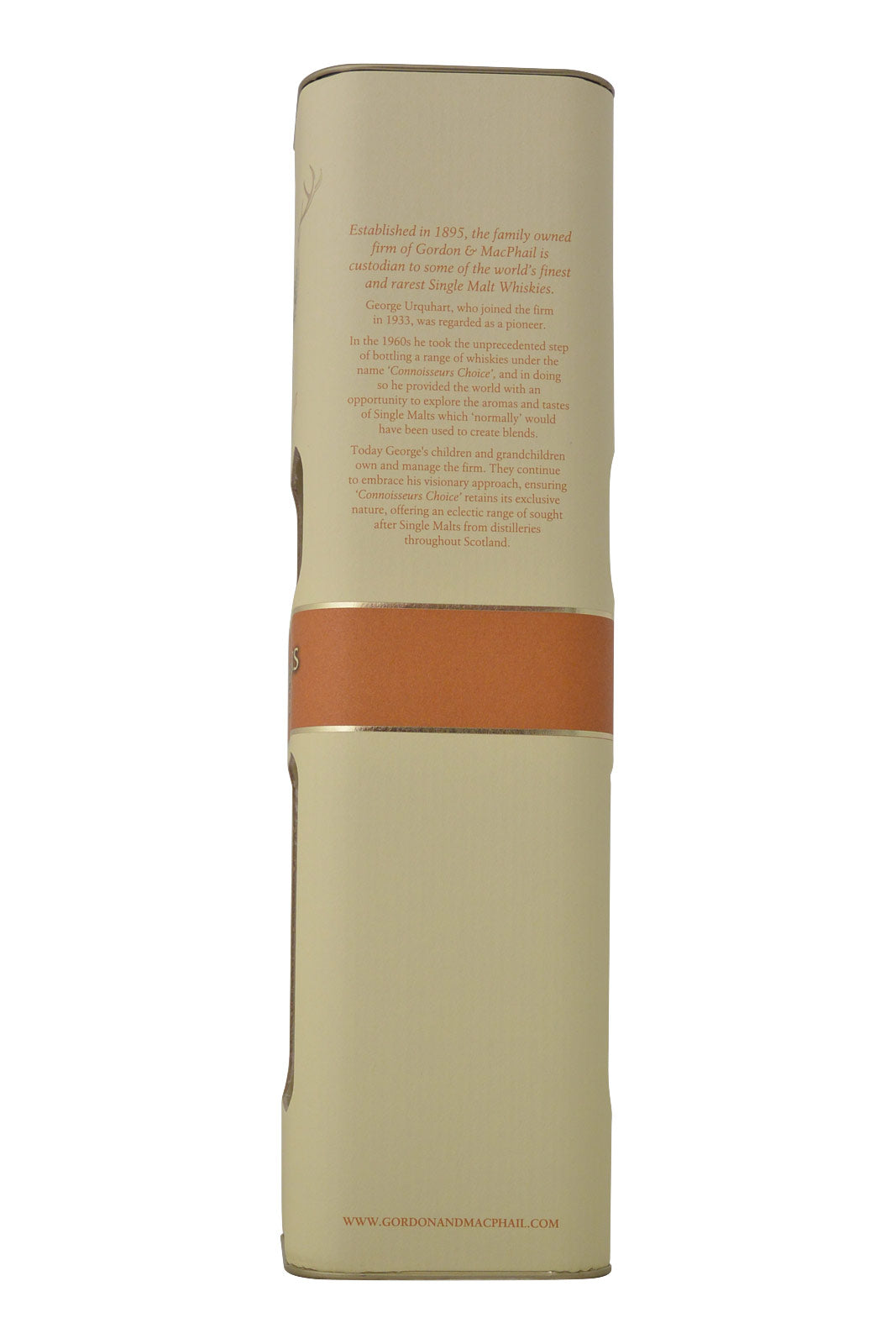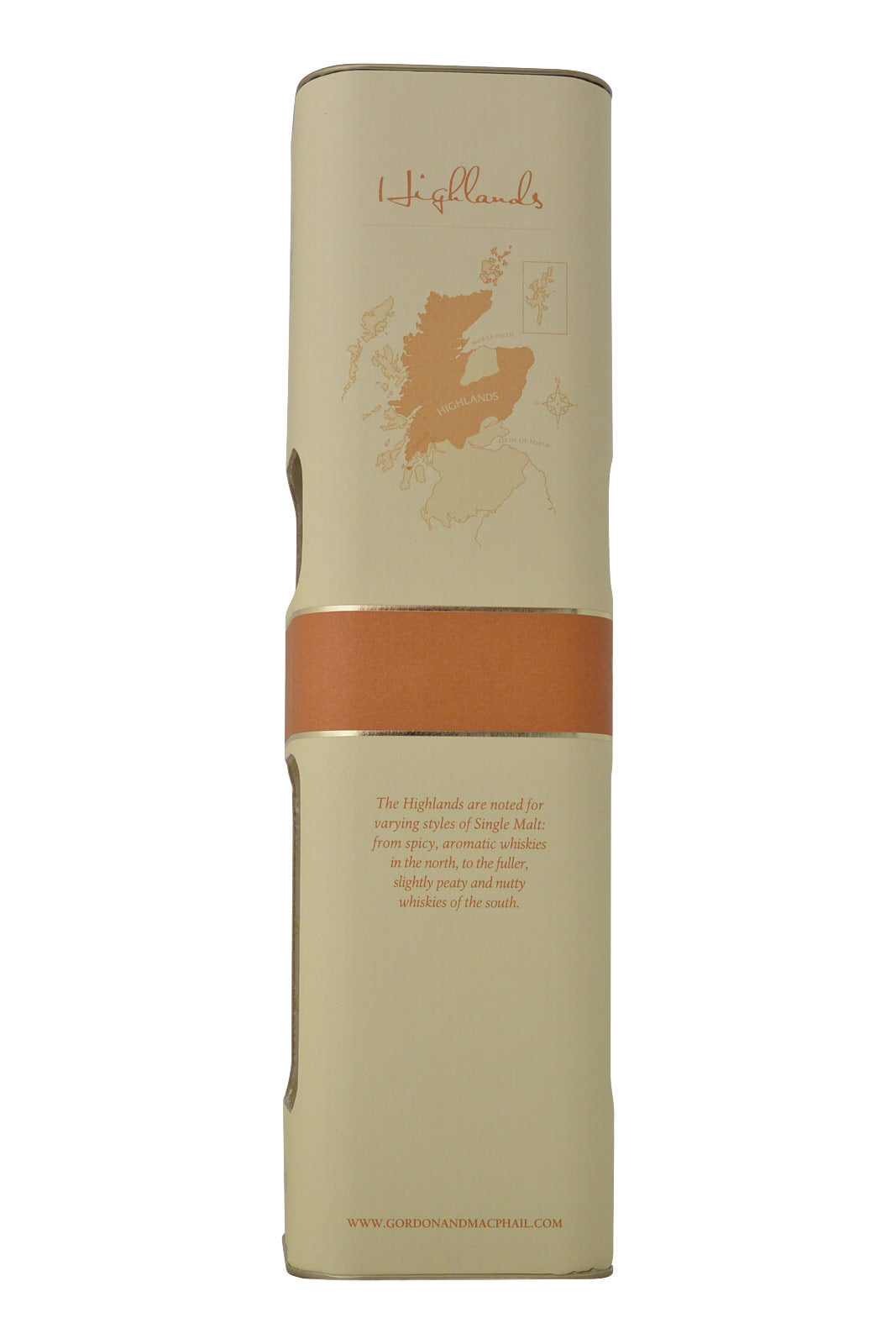 Tomatin 1997 Connoisseurs Choice Gordon & MacPhail
A Gordon & MacPhail bottling of Tomatin single malt, distilled back in 1997 and bottled in 2014 as part of the Connoisseurs Choice range. You don't see very many indie bottlings of Tomatin's whisky.
Sweet vanilla with banana, pineapple, and lime aromas. A delicate floral edge develops.TASTE
Initially floral with violets, followed by hints of green pear and ripe banana. Soft tobacco notes are detected.
Tomatin, Gordon & MacPhail, Connoisseurs Choice Gordon & MacPhail