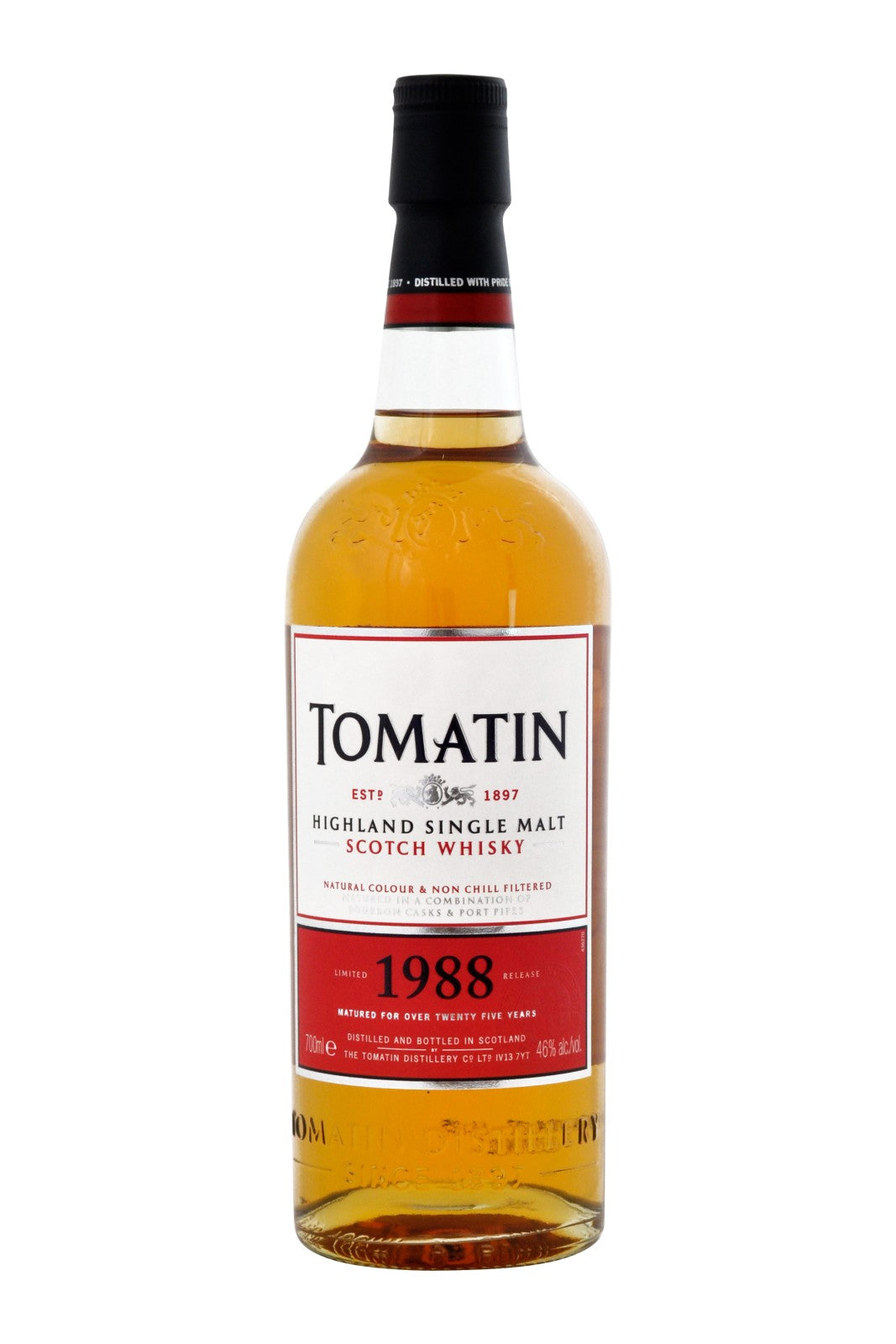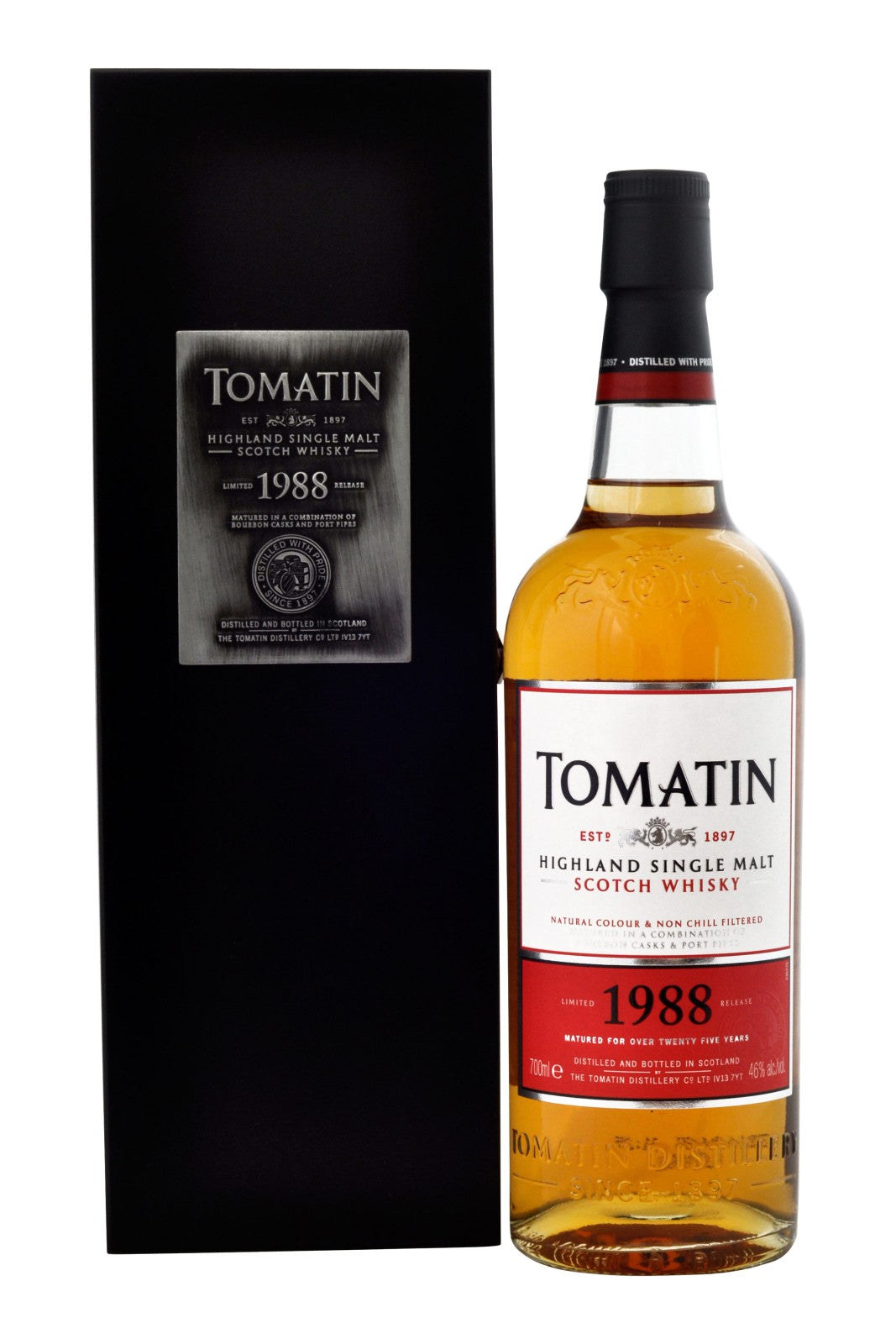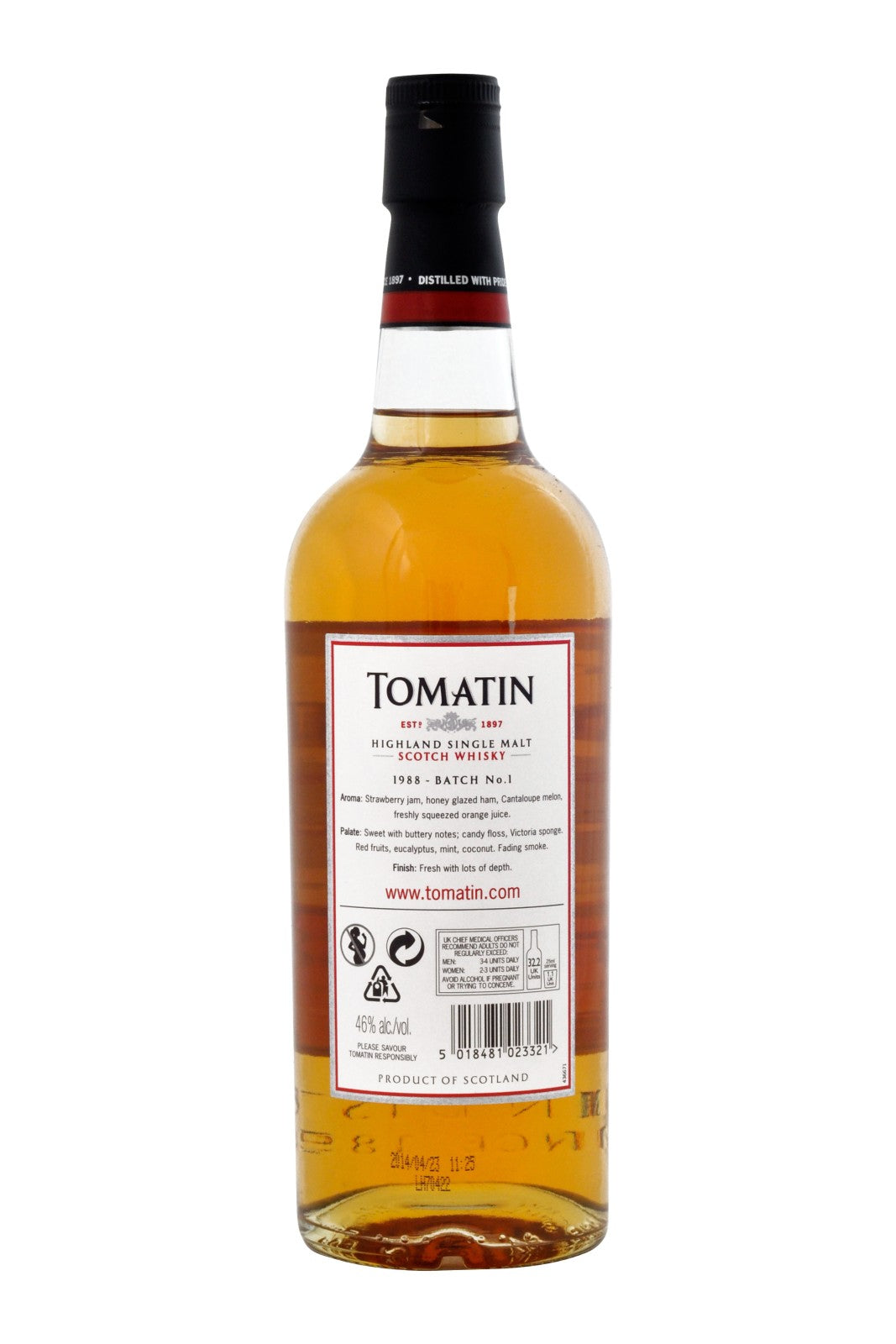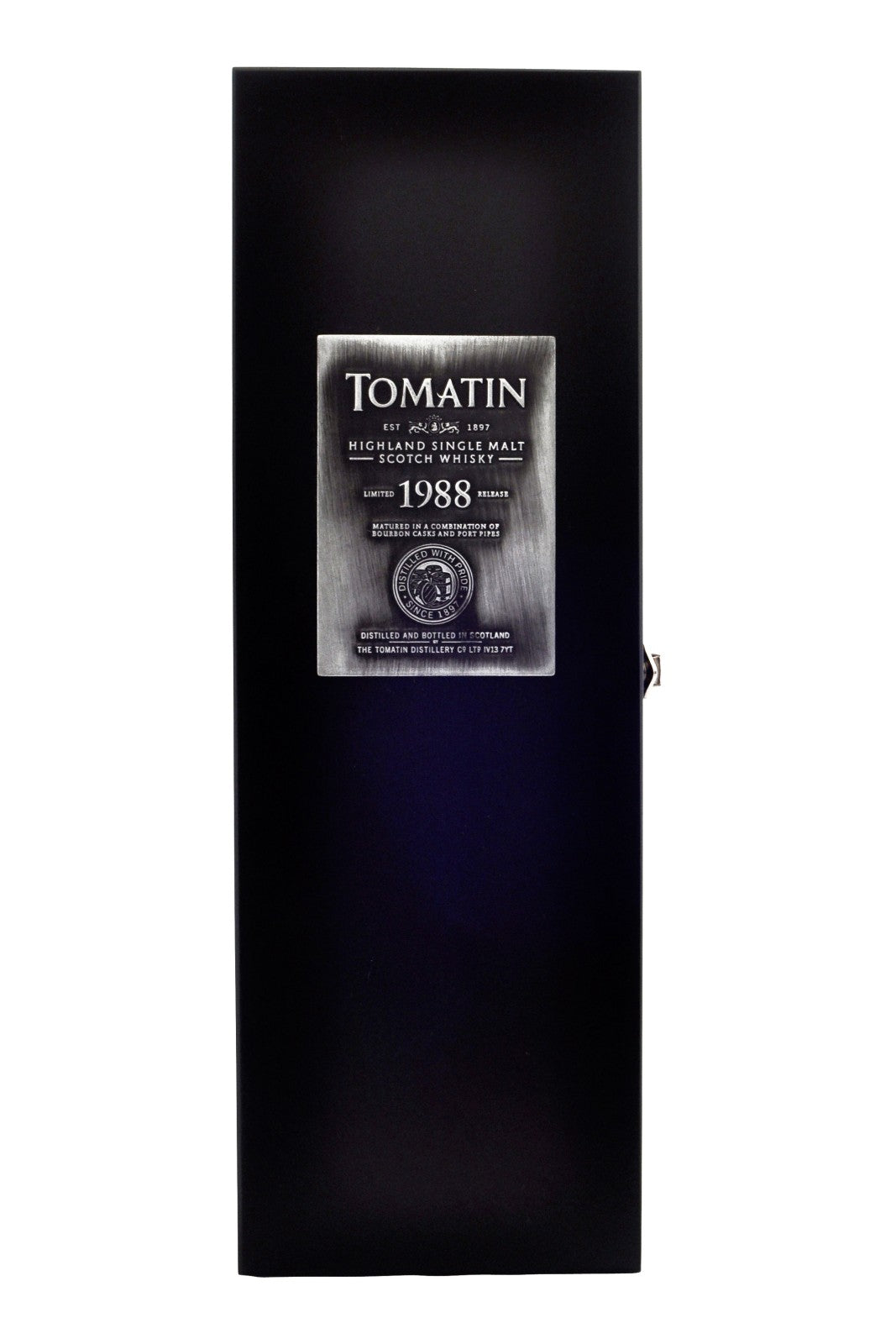 Tomatin 1988
Added to the core range in 2014, this 1988 vintage limited release whisky is sweet and fresh. The contents have been vatted from a combination of ex-Bourbon and ex-Port casks to create a delicious whisky which, on the nose, smells like breakfast in a glass! Batch 1 was released in April 2014.
Strawberry jam, honey glazed ham, Cantaloupe melon, freshly squeezed orange juice.
Sweet with buttery notes; candy floss, Victoria sponge. Red fruits, eucalyptus, mint, coconut. Fading smoke.FINISH
Fresh with lots of depth.