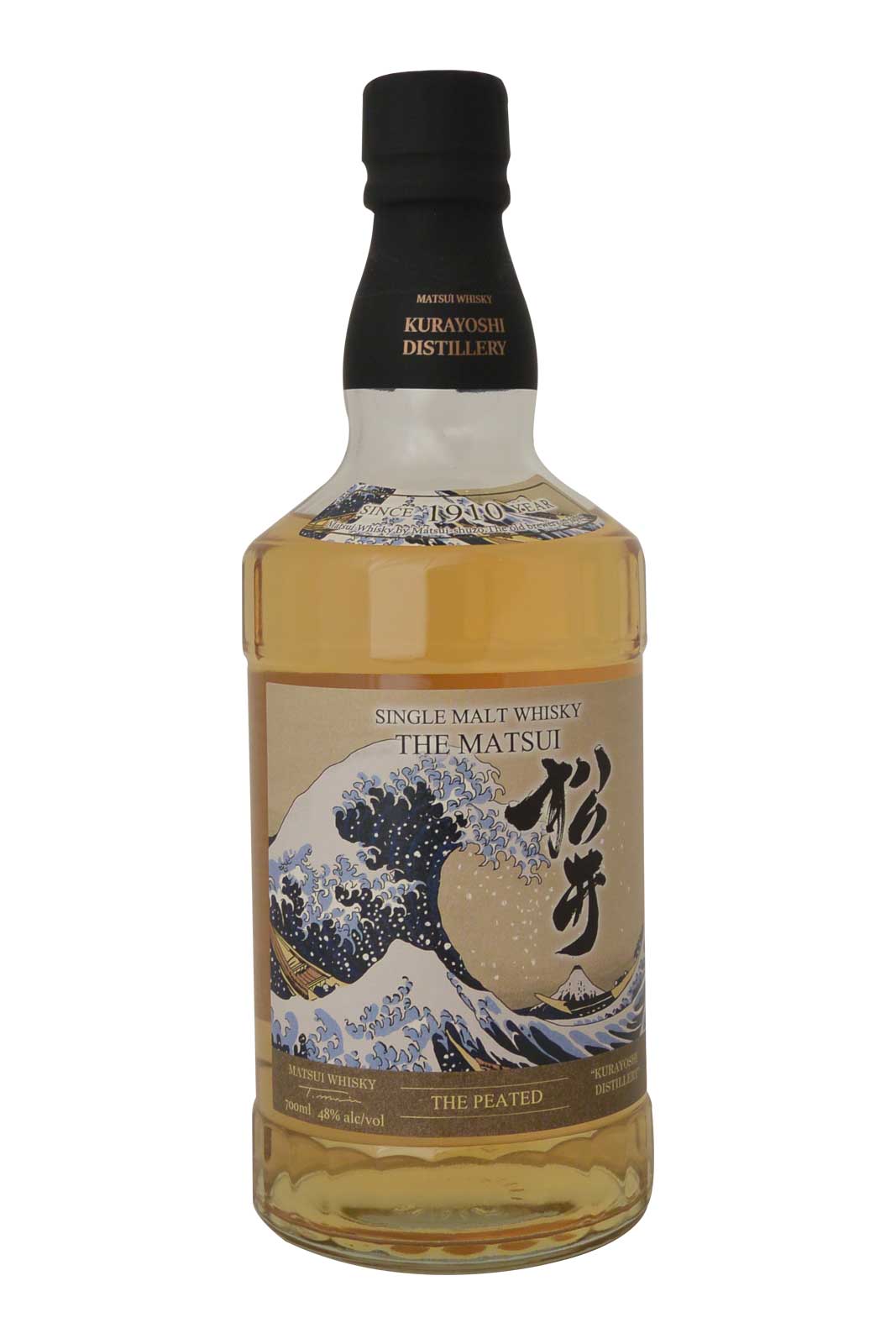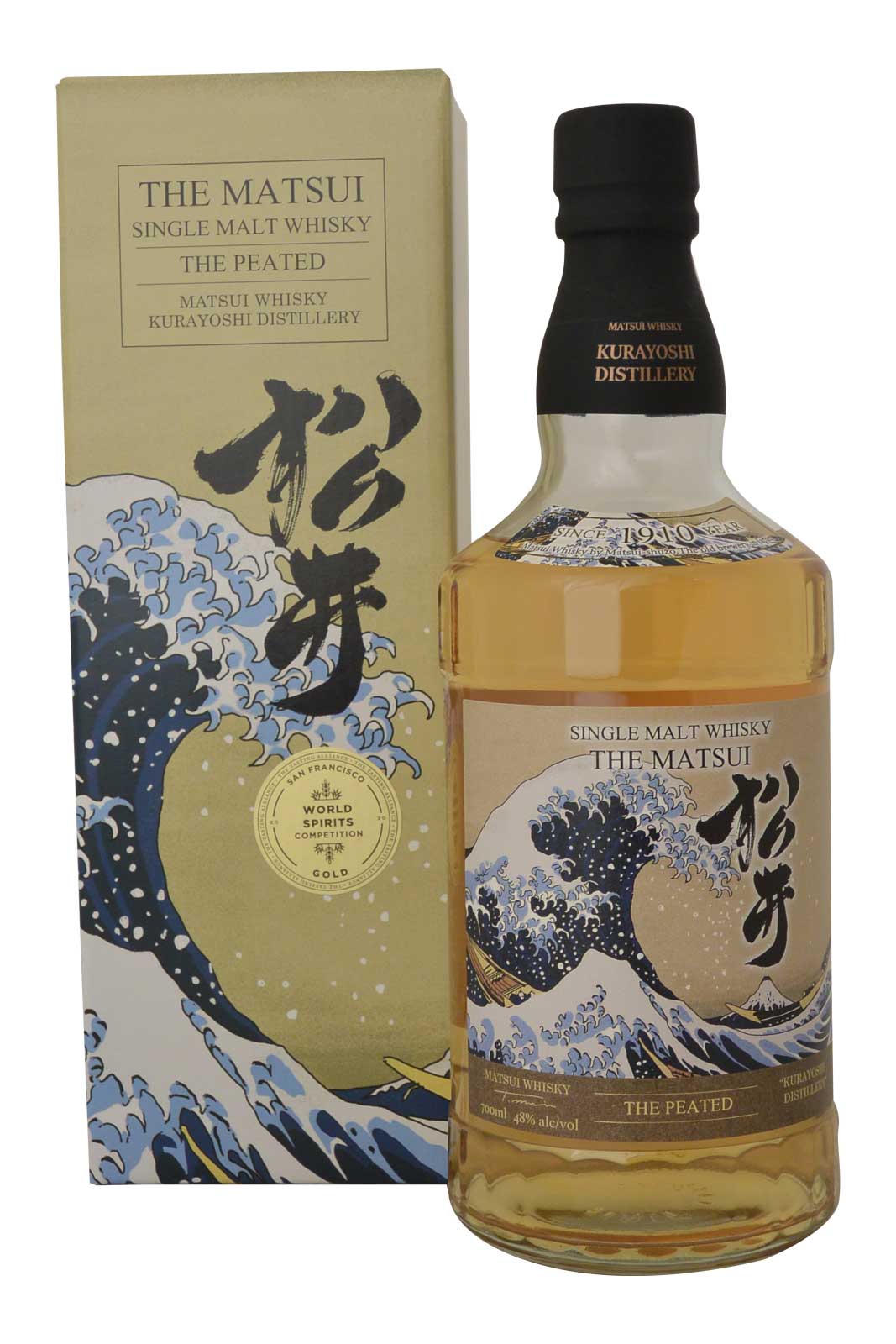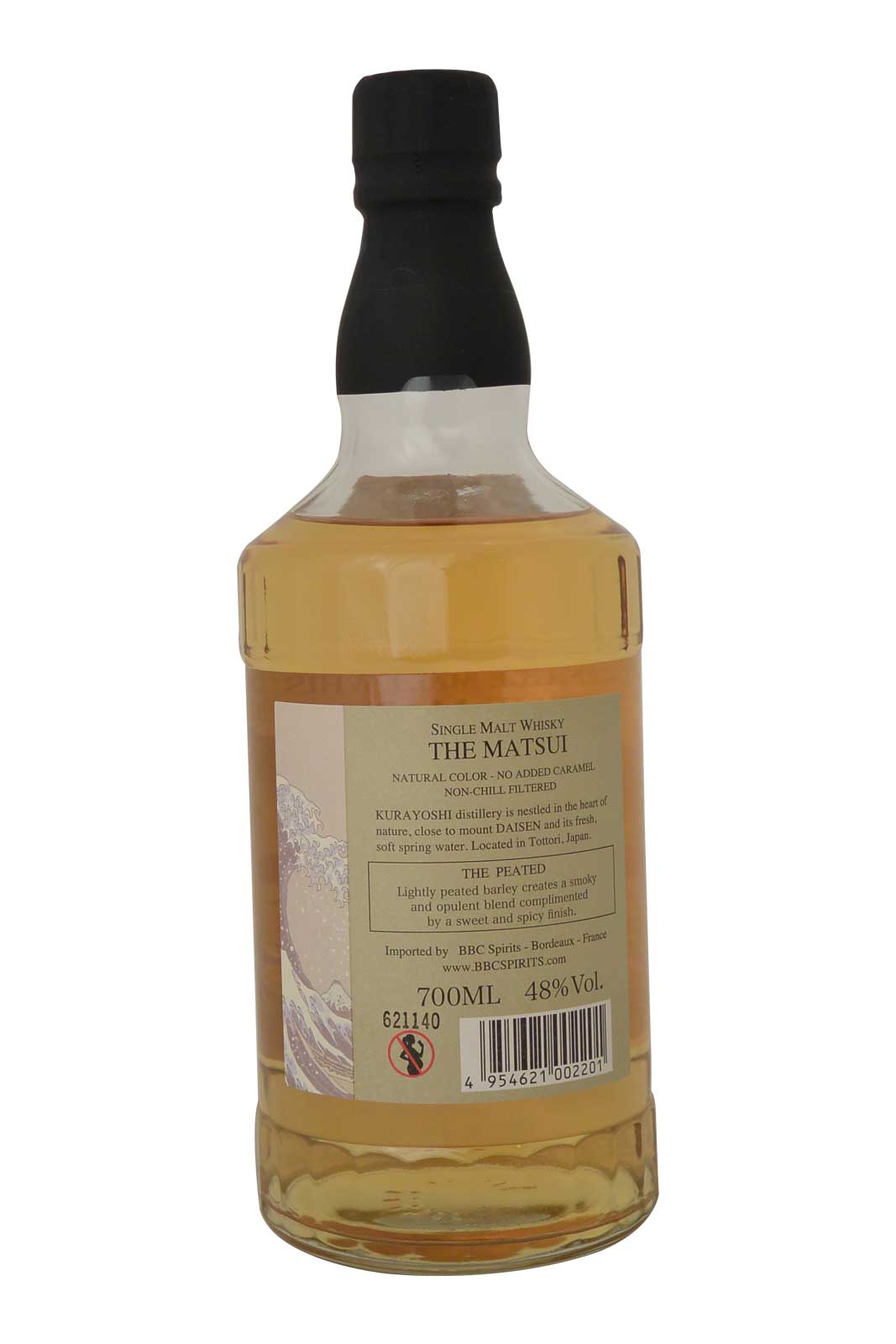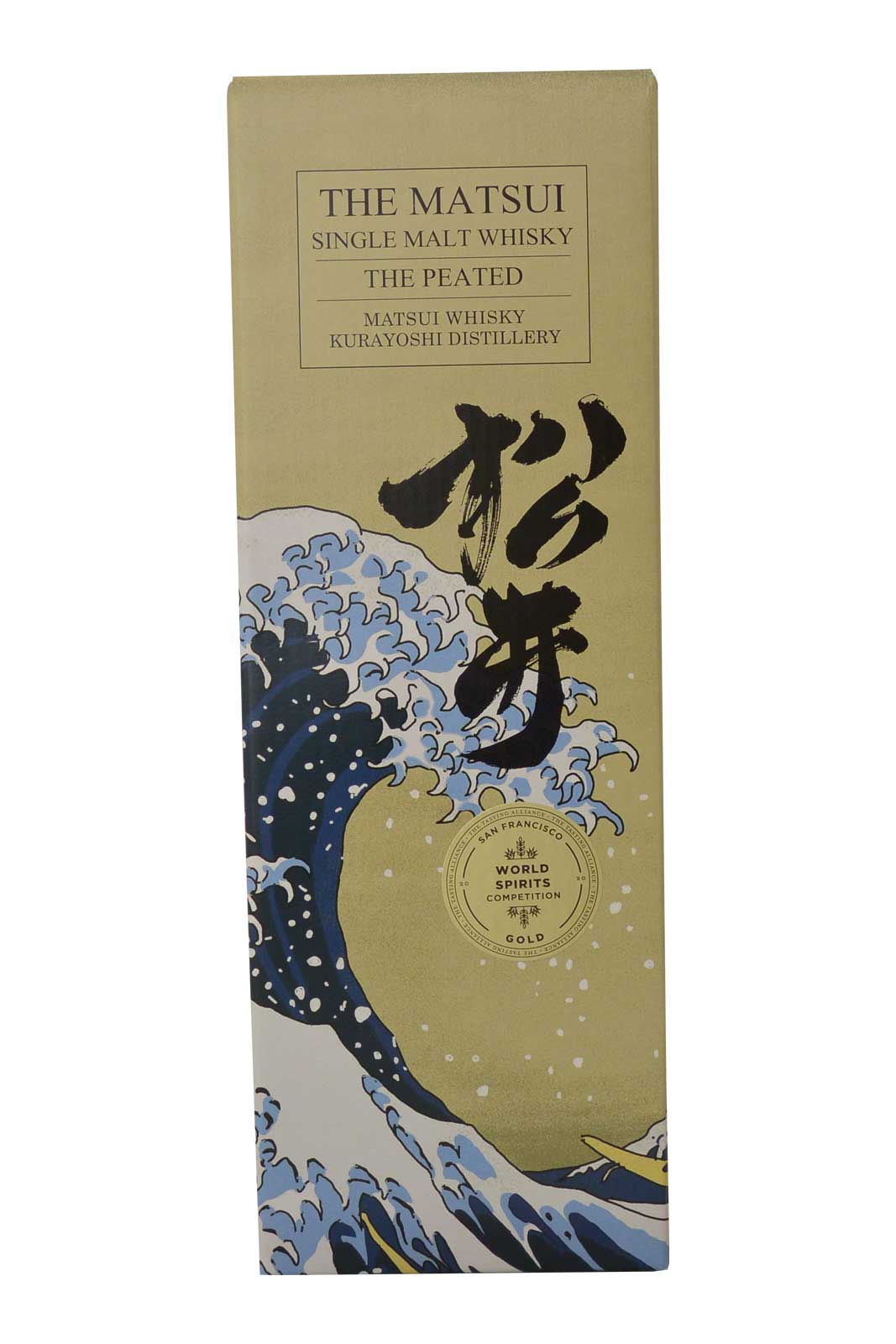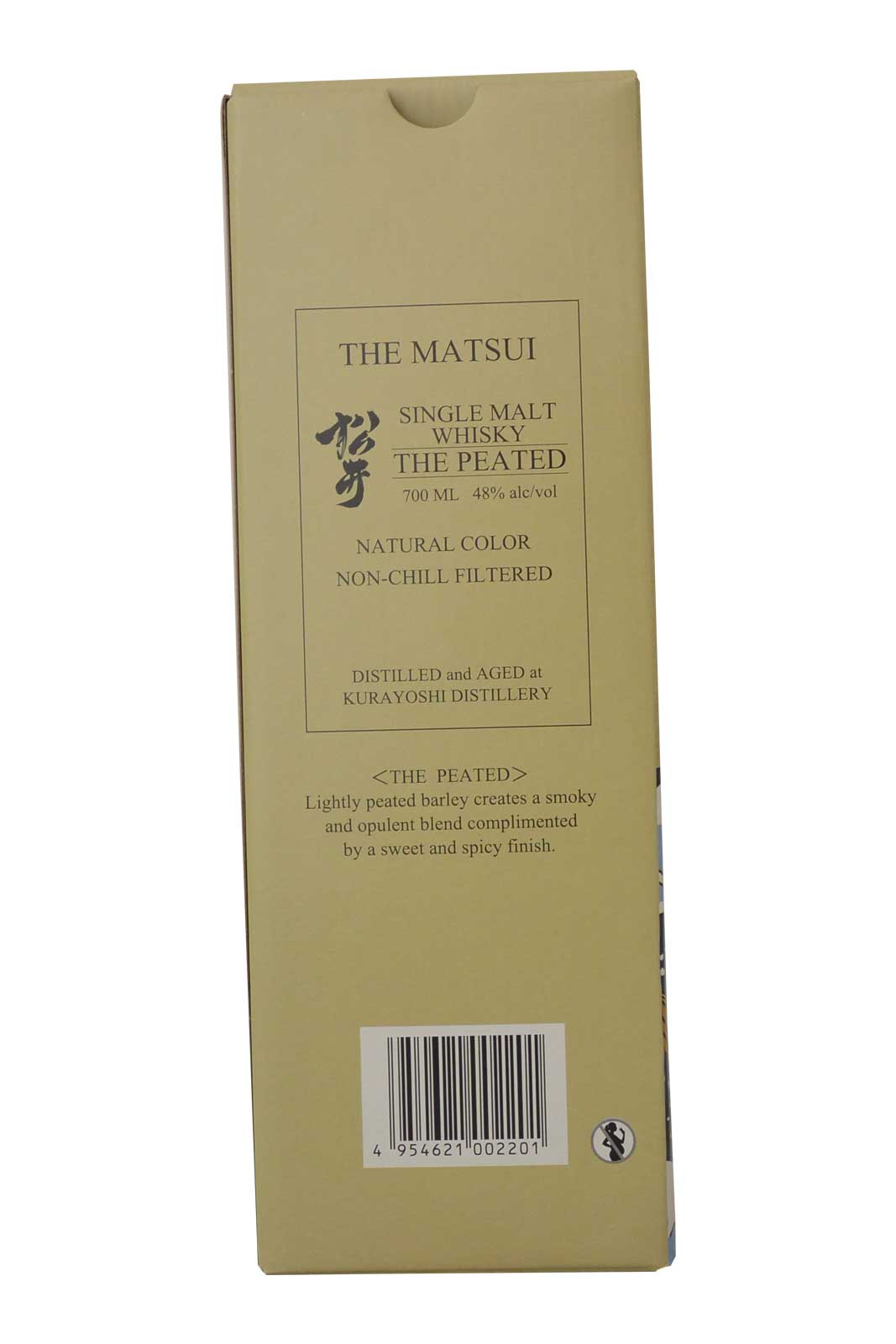 The Matsui The Peated Cask Whisky
The Matsui The Peated Cask Whisky is Japanese whiskey from the Kurayoshi distillery. A delicious pot still distilled single malt bottled at 48%ABV. Bottled at natural colour without refrigerated filtering bottled to optimize the flavors as possible. The Matsui whiskies deservedly won several awards at the World Whiskies awards 2018 for their beautiful labels.
Featuring an authentic image that resembles a postage stamp and frayed at the sides. As always, they know how to design with style in Japan. Truly beautifully done.
The whisky is also beautiful and cleverly made. With a beautiful and intriguing nose that confirms itself in the aftertaste. The Peated by Matsui testifies of craftsmanship and love for the product. The label shows an artwork of Katsushika Hokusai's and goes through life as "The great wave".