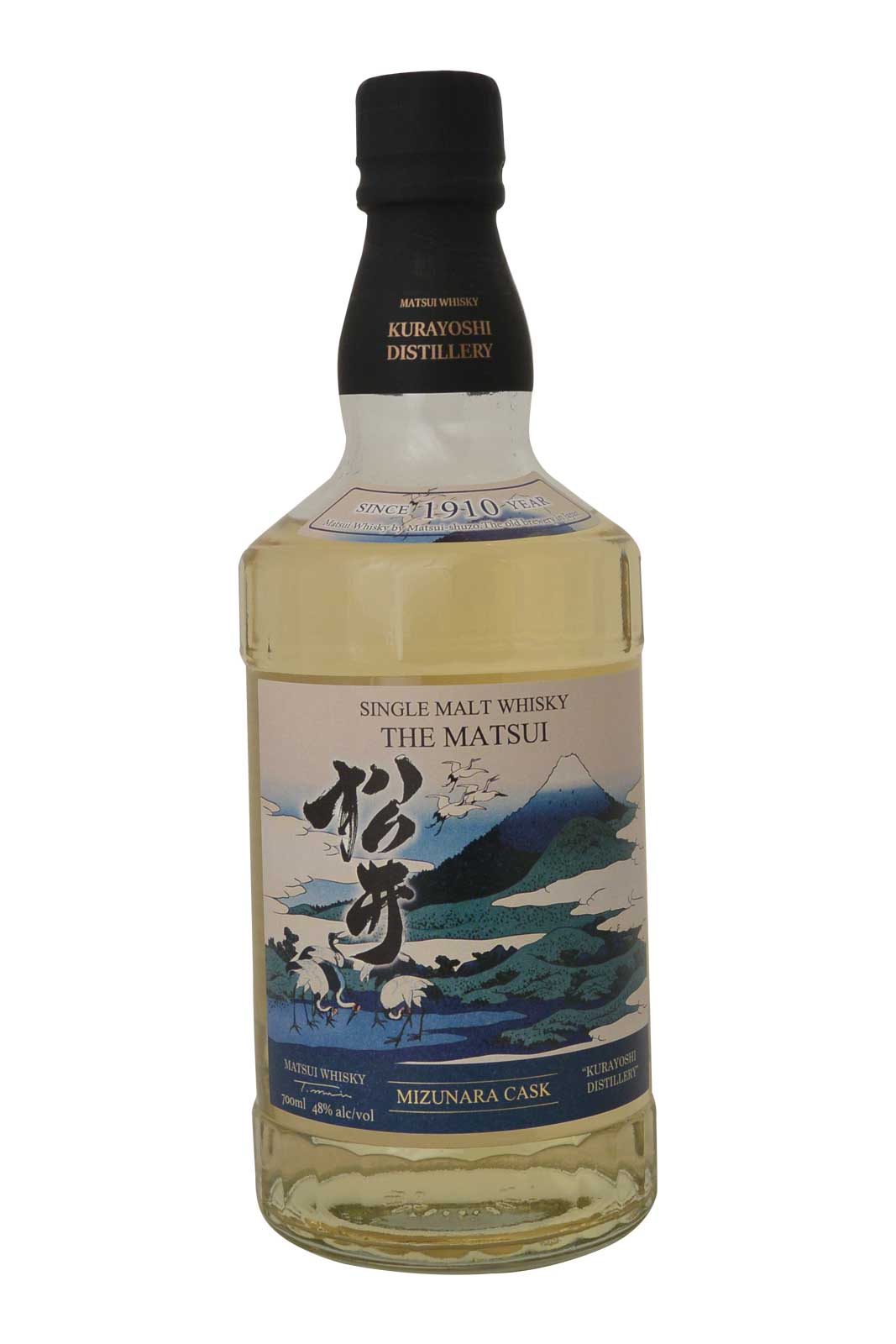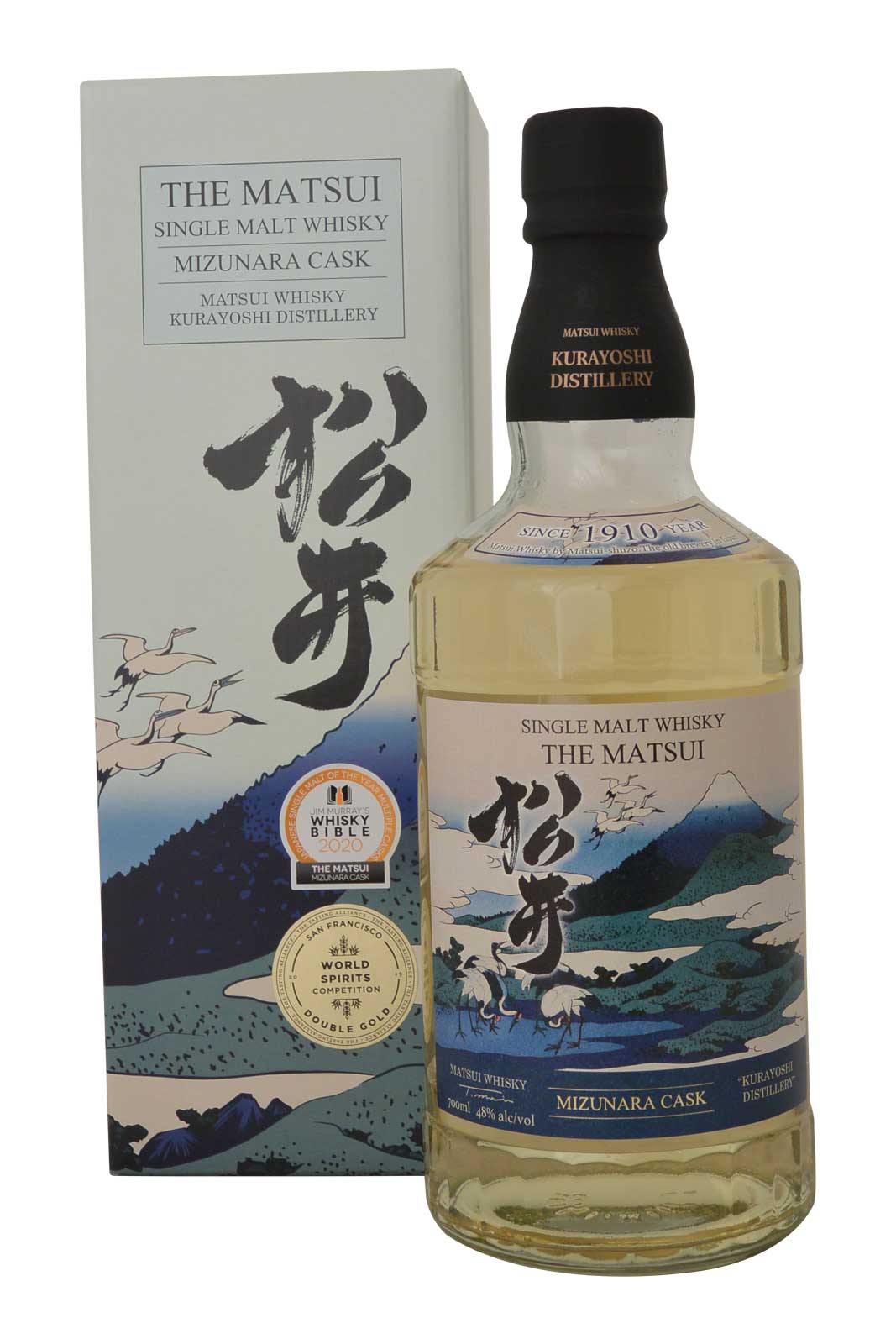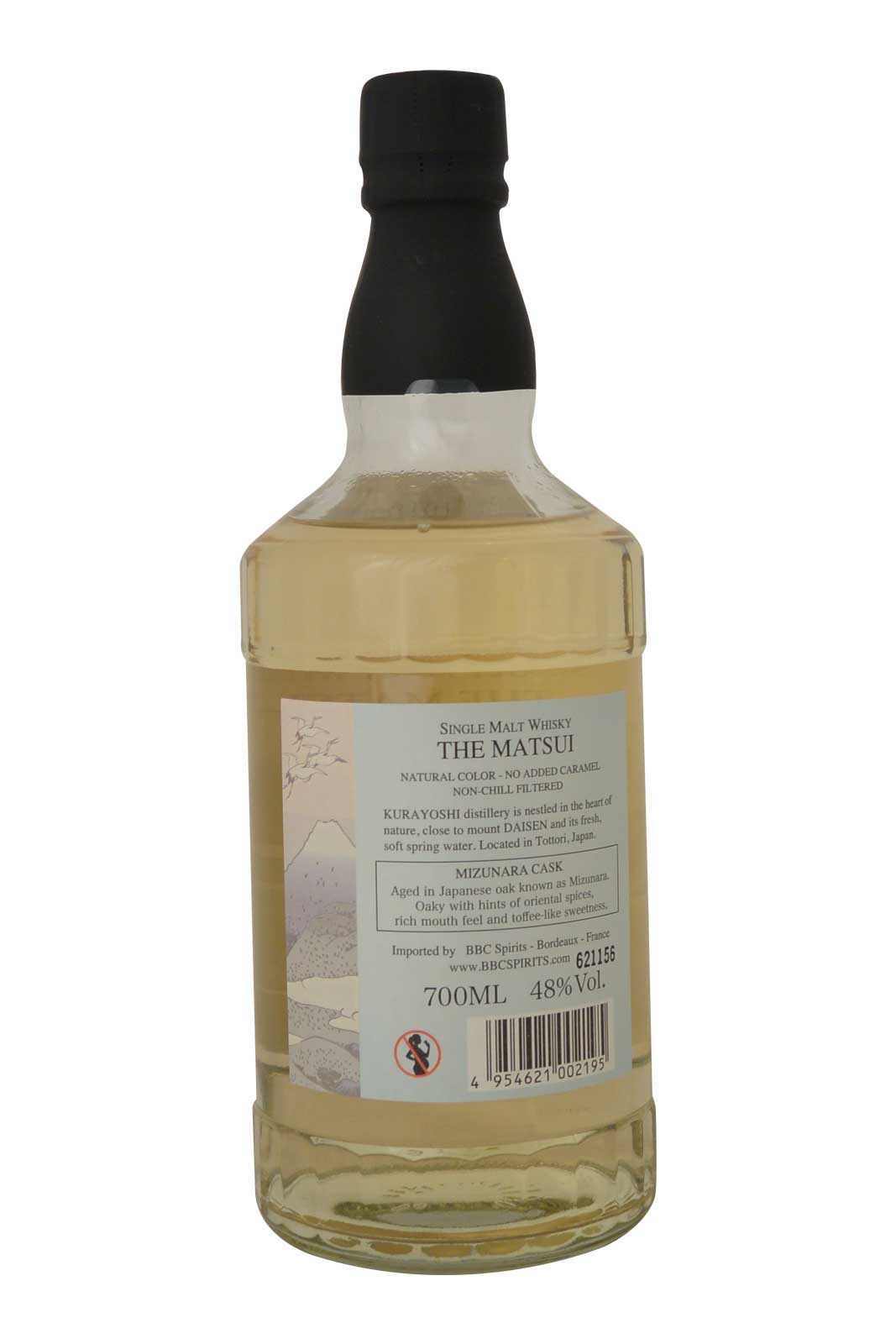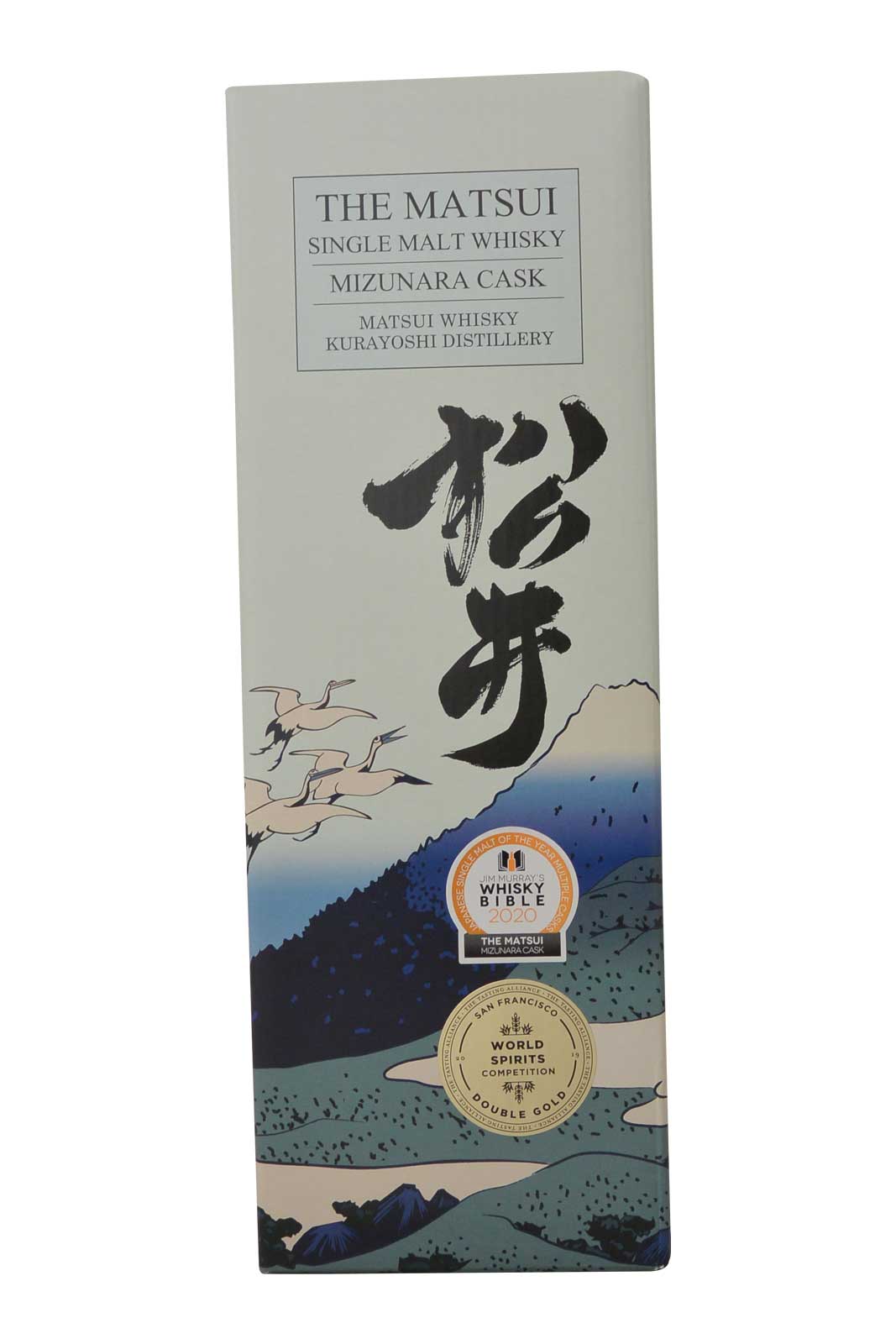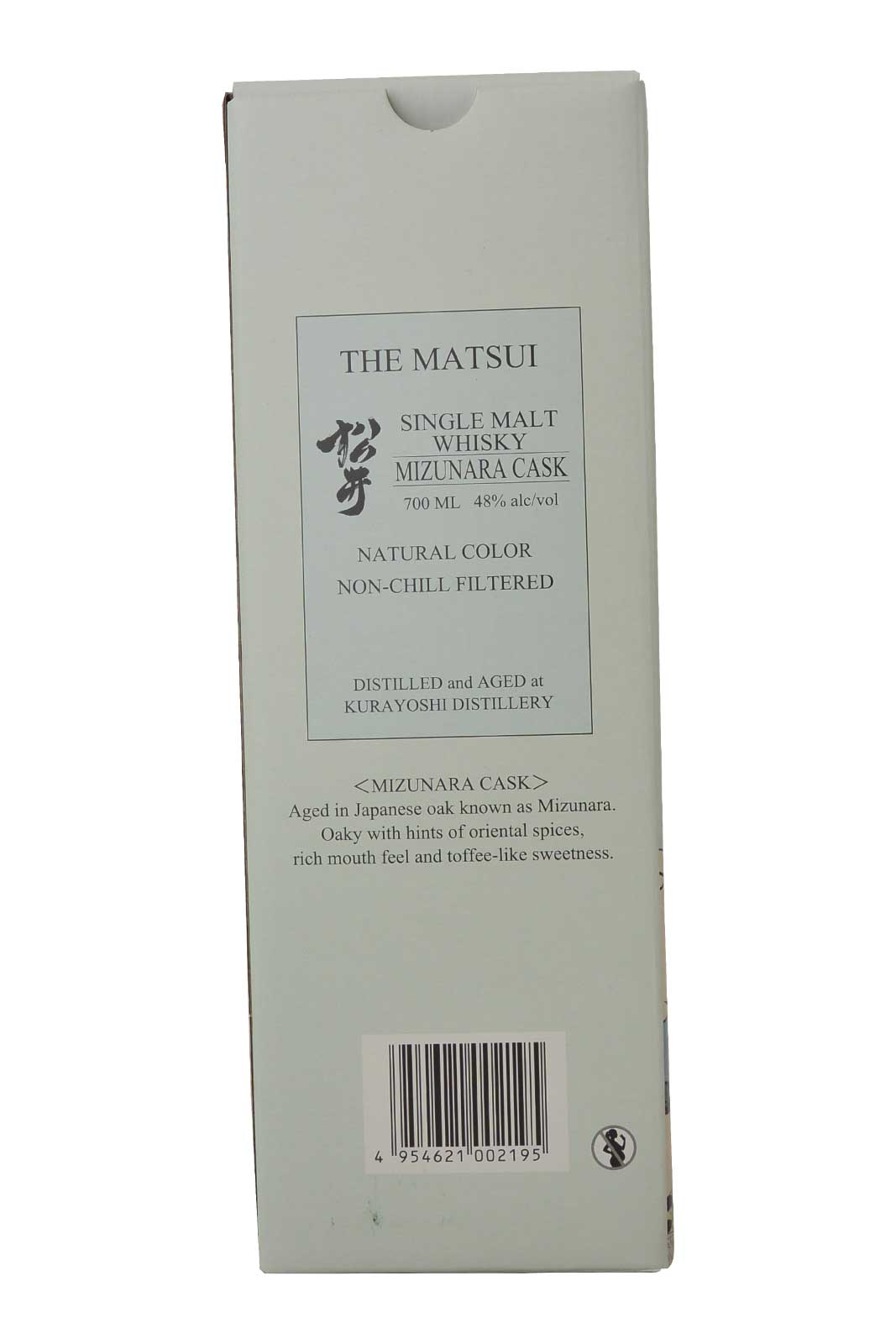 The Matsui Mizunara Cask
Kurayoshi The Matsui Mizunara Cask is a yellow coloured single malt whisky from Japan. It is therefore not surprising that he was allowed to mature in rare Japanese mizunara oak barrels. On the nose, fresh aromas of flowers are released followed by sweet vanilla and baking spices, a touch of creamy coconut gives the finish to the fragrance.

It has a rich oak flavour paired with sweet cinnamon and ginger, a touch of chilli spice and sweet toffee keep the taste perfectly balanced. Its finish is smooth with soft caramel lingering with oak and smoky tobacco, creamy vanilla sticks close this whisky. It has an alcohol content of 48%.