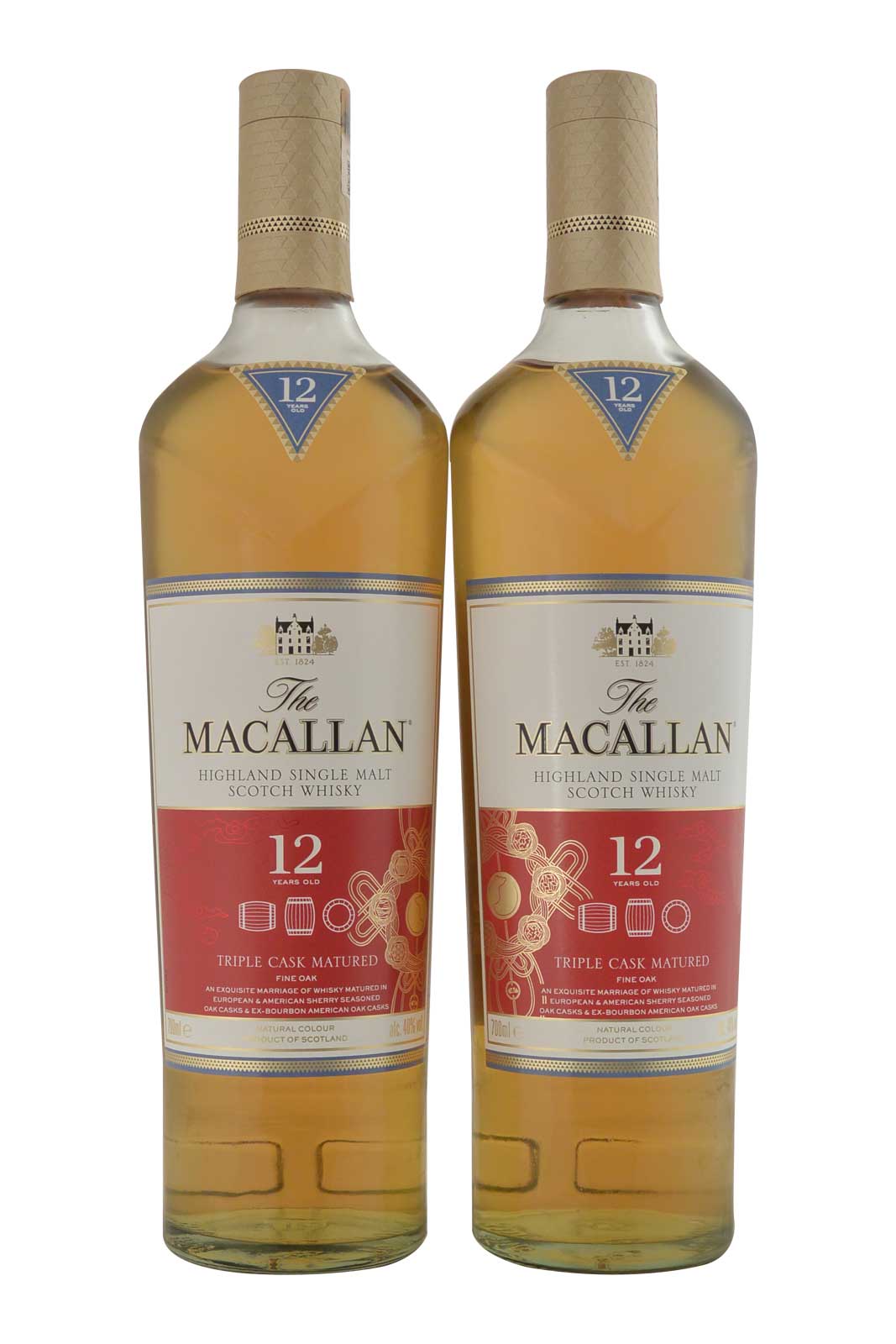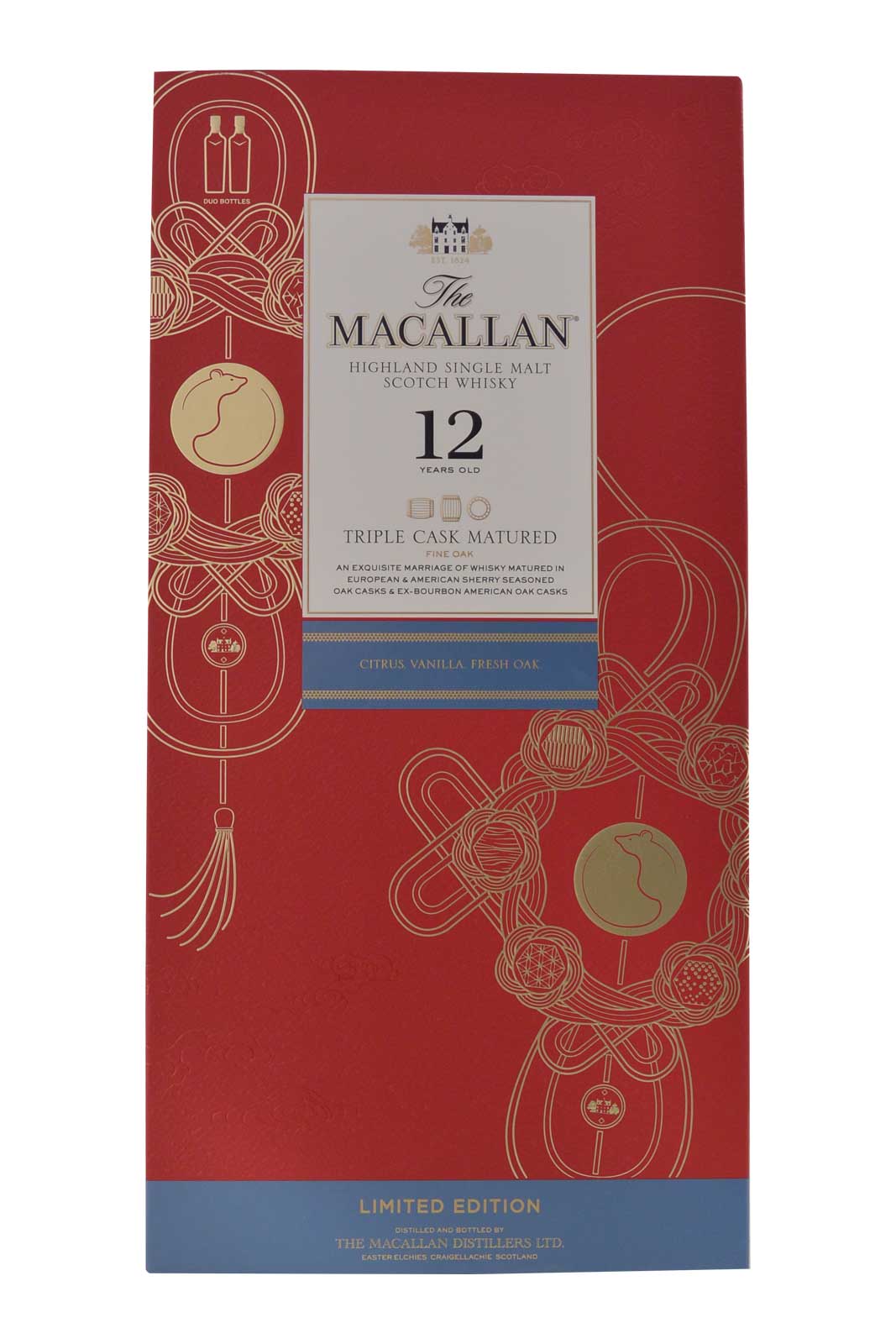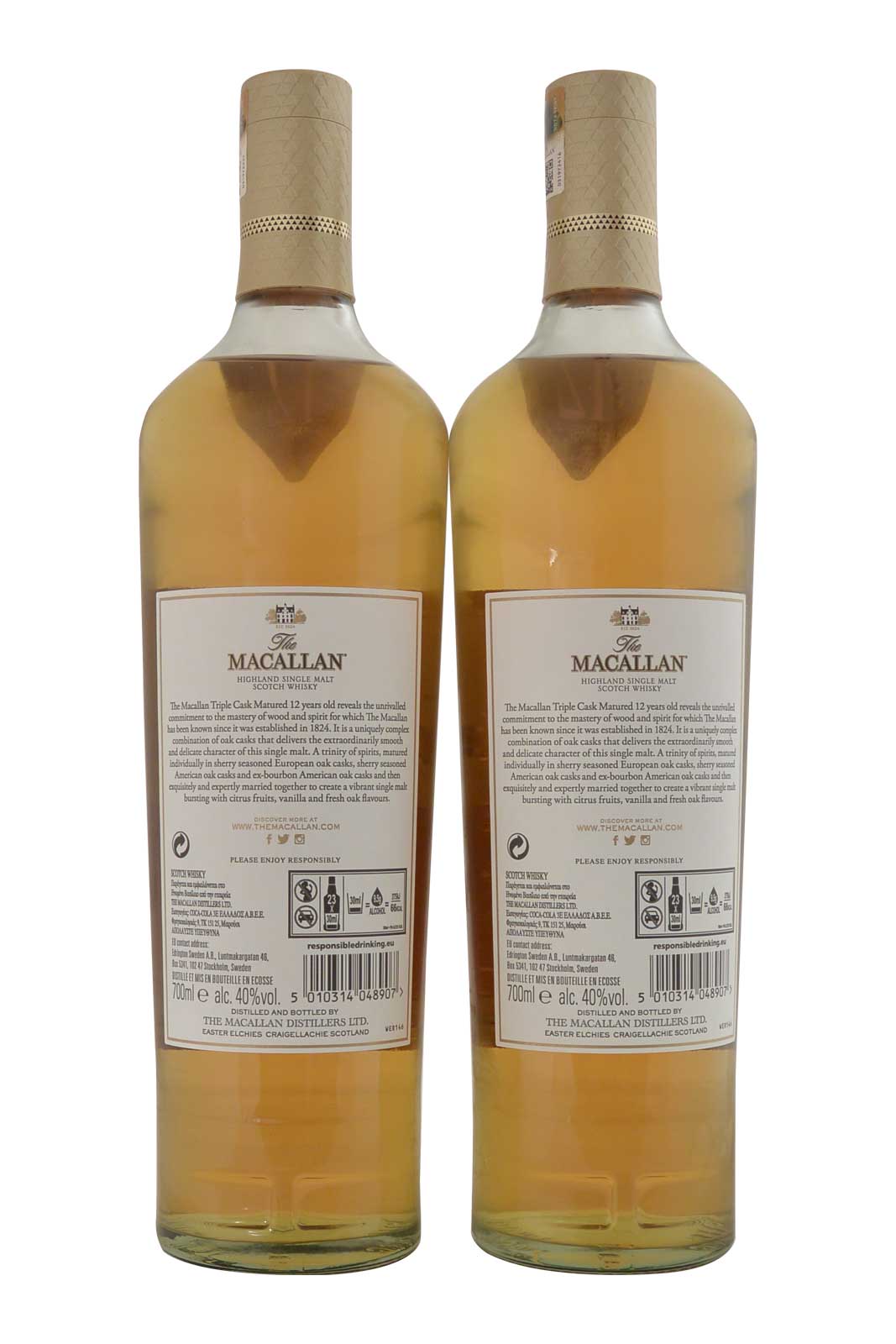 The Macallan 12 Year Old Triple Cask (Limited Edition 2 bottles in a box)
The Macallan triple cask matured 12Y old reveals the unrivalled commitment to the mastery of wood and spirit for which The Macallan has been known since it was established in 1824. It is a uniquely complex combination of oak casks that delivers the extraordinarily smooth and delicate character of this single malt. A trinity of dpirits, matured individually in sherry seasoned European oak casks, sherry seasoned American oak casks and ex-bourbon Amercian oak casks and then exquisitely and axpertly married together to create a vibrant single malt bursting with citrus fruits, vanilla and fresh oak flavours.

Colour: Rich straw
Aroma: Complex, with hints of vanilla, melon and lemon zest
Palate: Medium balanced with lemon, citrus, vanilla and light toatsed oak and nutmeg.
Finish: Lingering with melon, papaya, fresh oak and oak spice.
This is a limited edition with two of those fine 12Y old Macallan triple cask matured bottles.