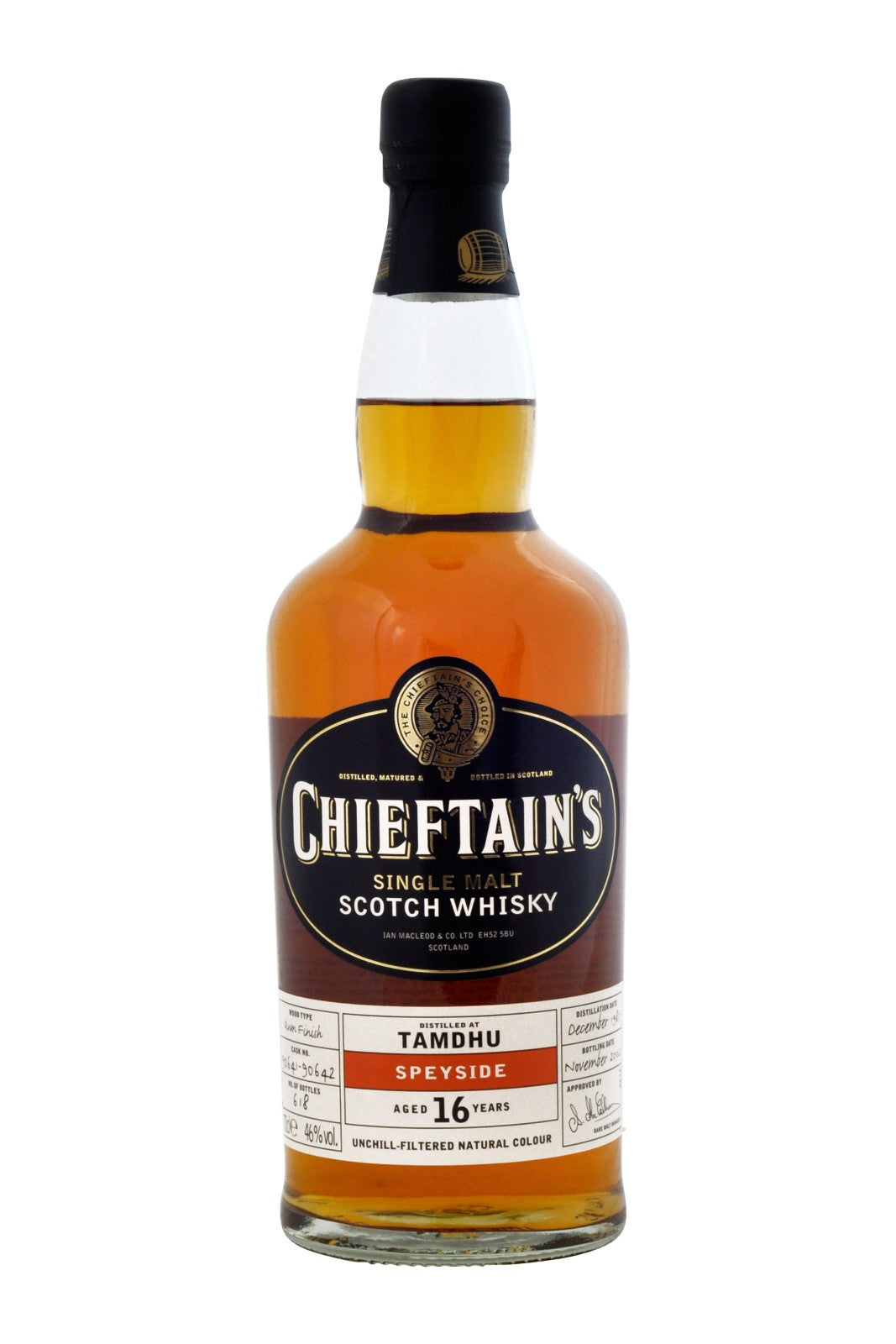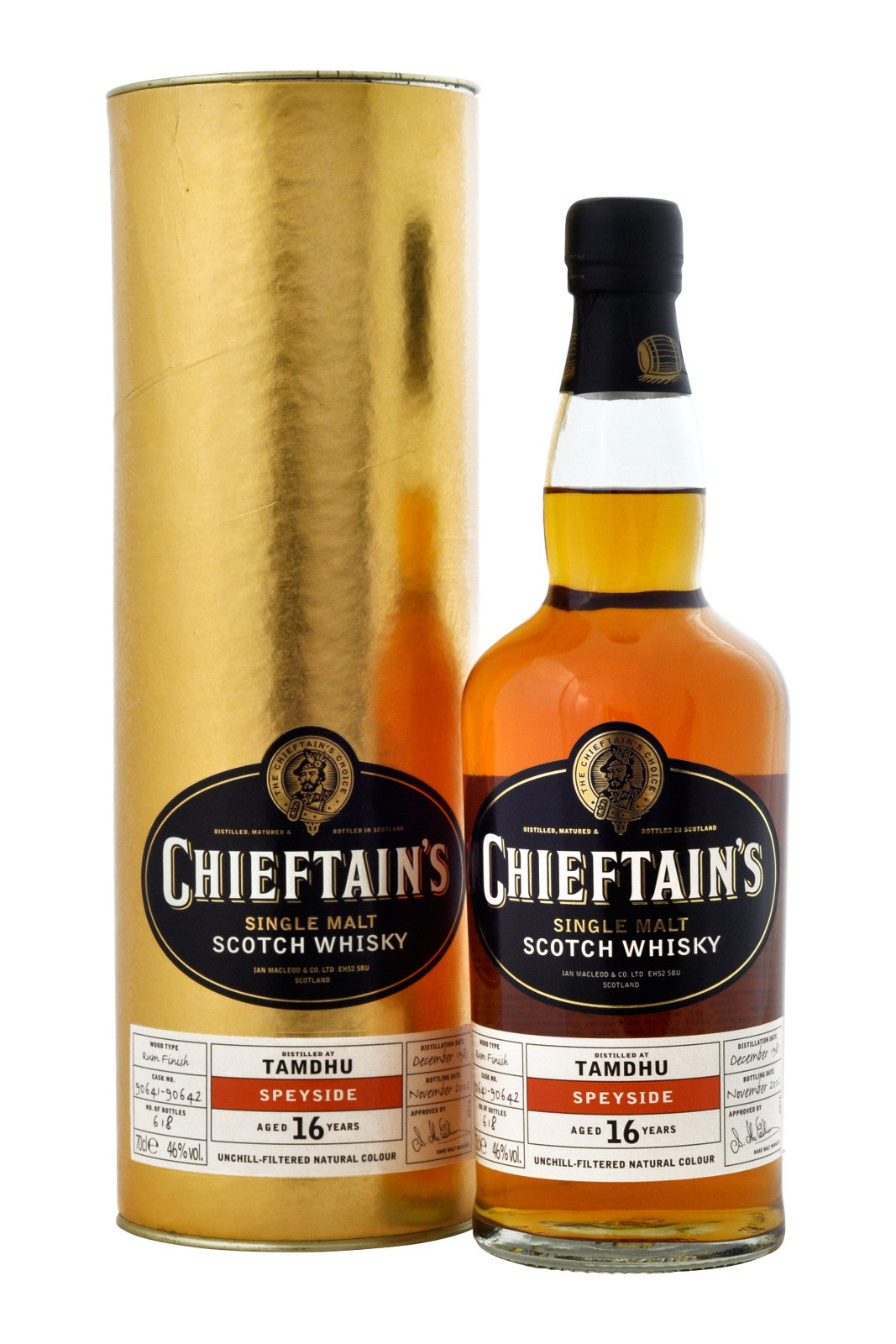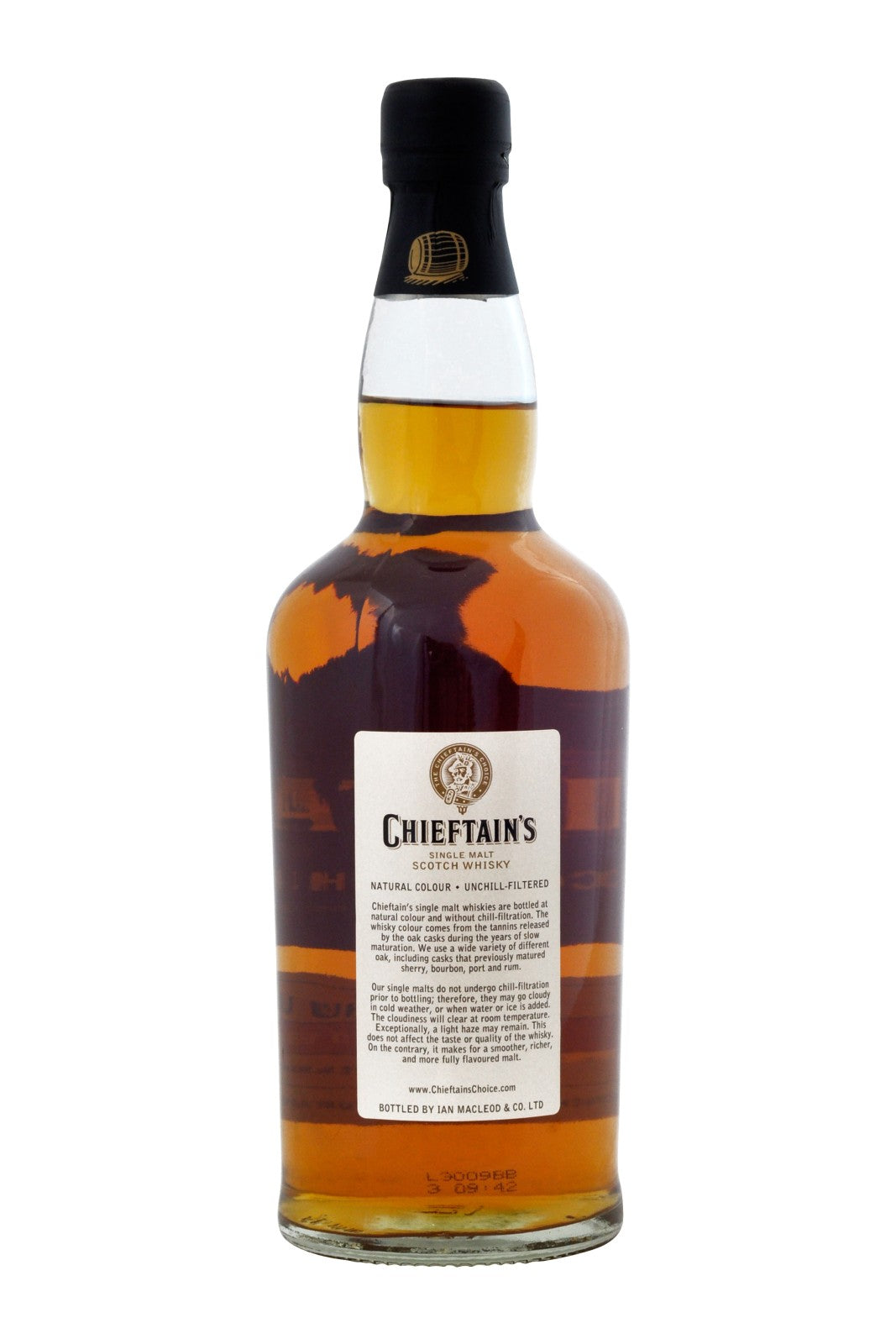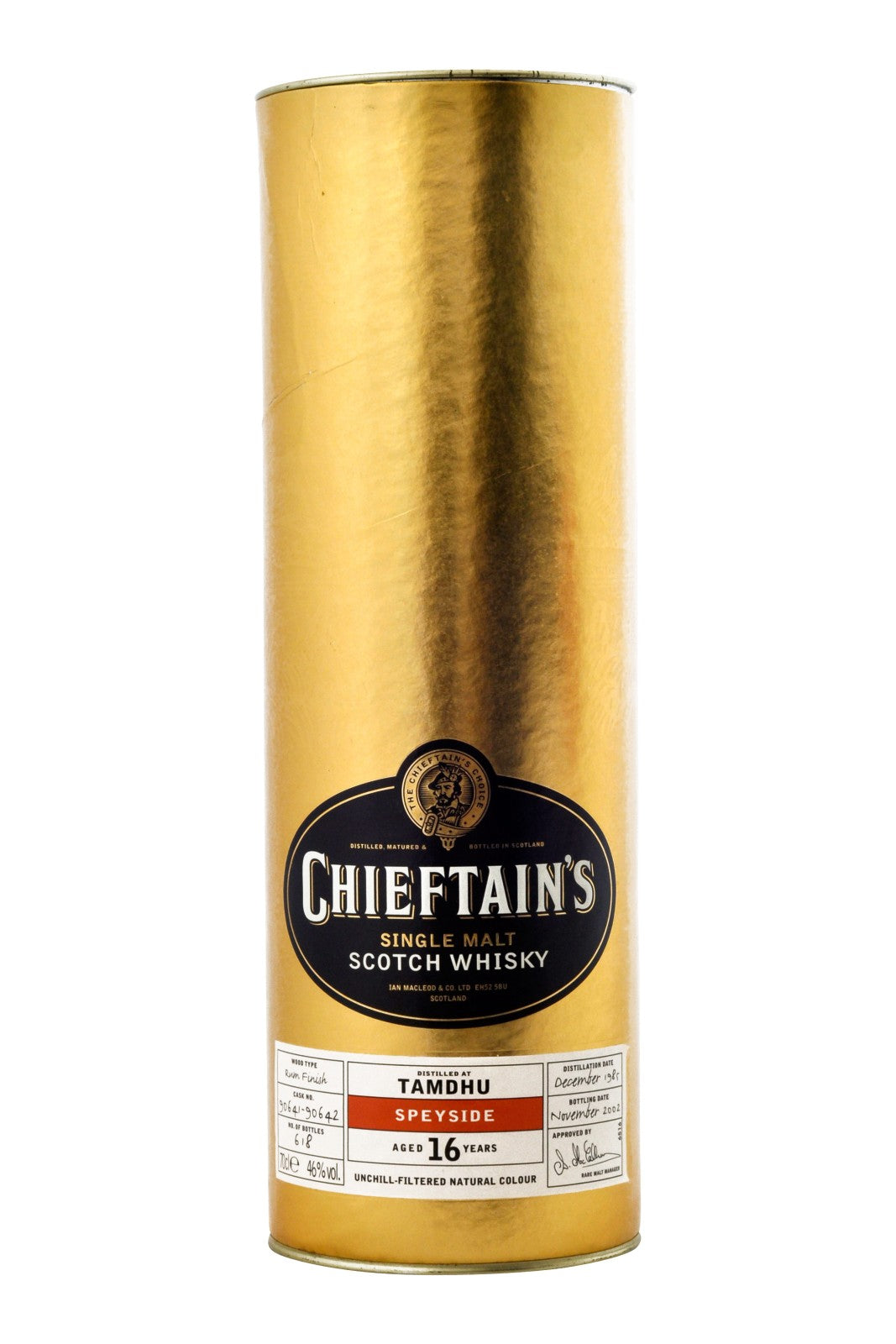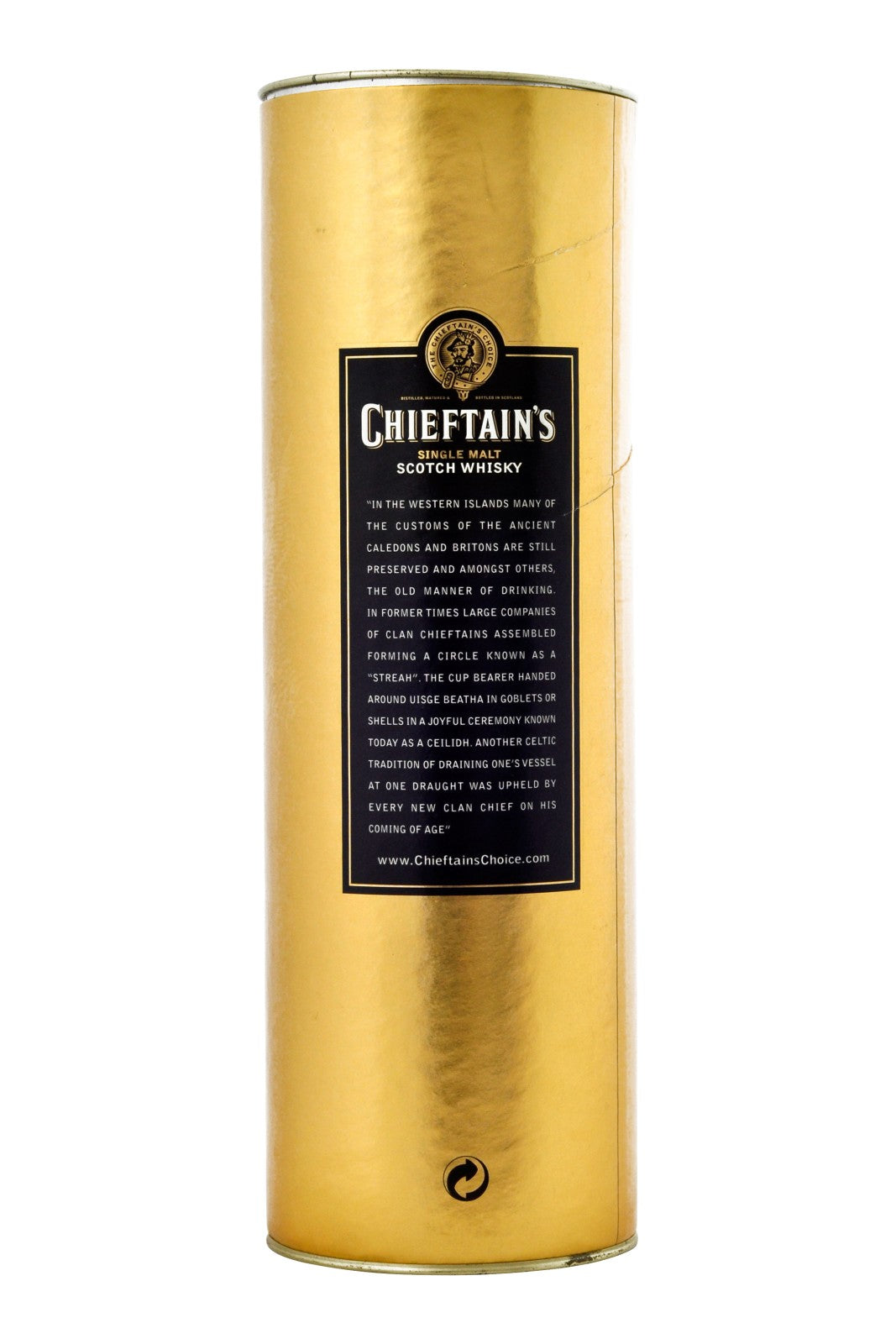 Tamdhu 16 Year Old Chieftains
1987 was the year in which Tamdhu came into this world when it was built by a consortium of blenders and it is for blends that Tamdhu has dutifully made spirit for most of its life. Now owned by Ian Macleod Distillers there has been a refocus on this underappreciated single malt that has played an important part for so long in such blends as Cutty Sark and Famous Grouse.

This bottling has been released by the excellent Ian Macleod under their Chieftain's range.