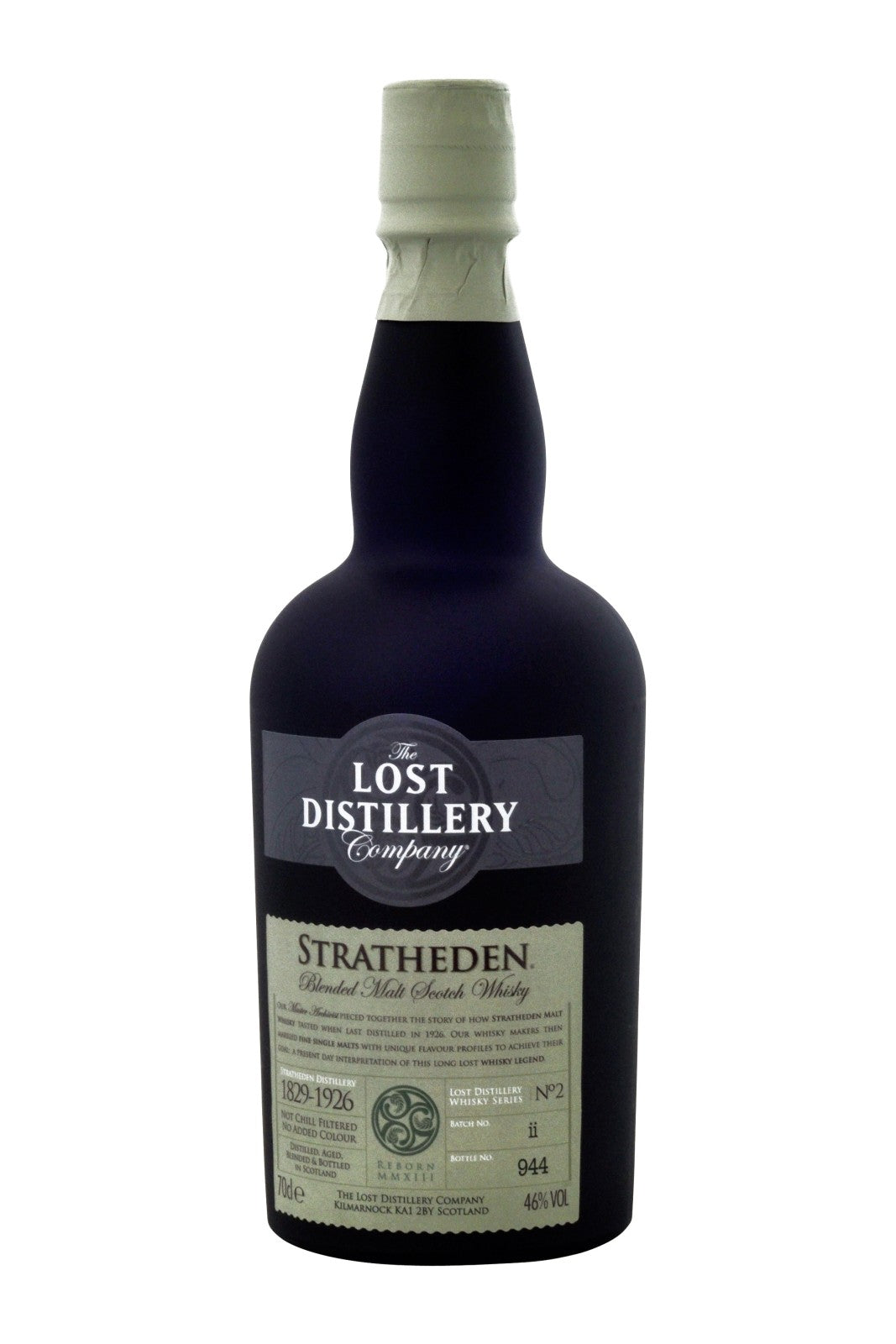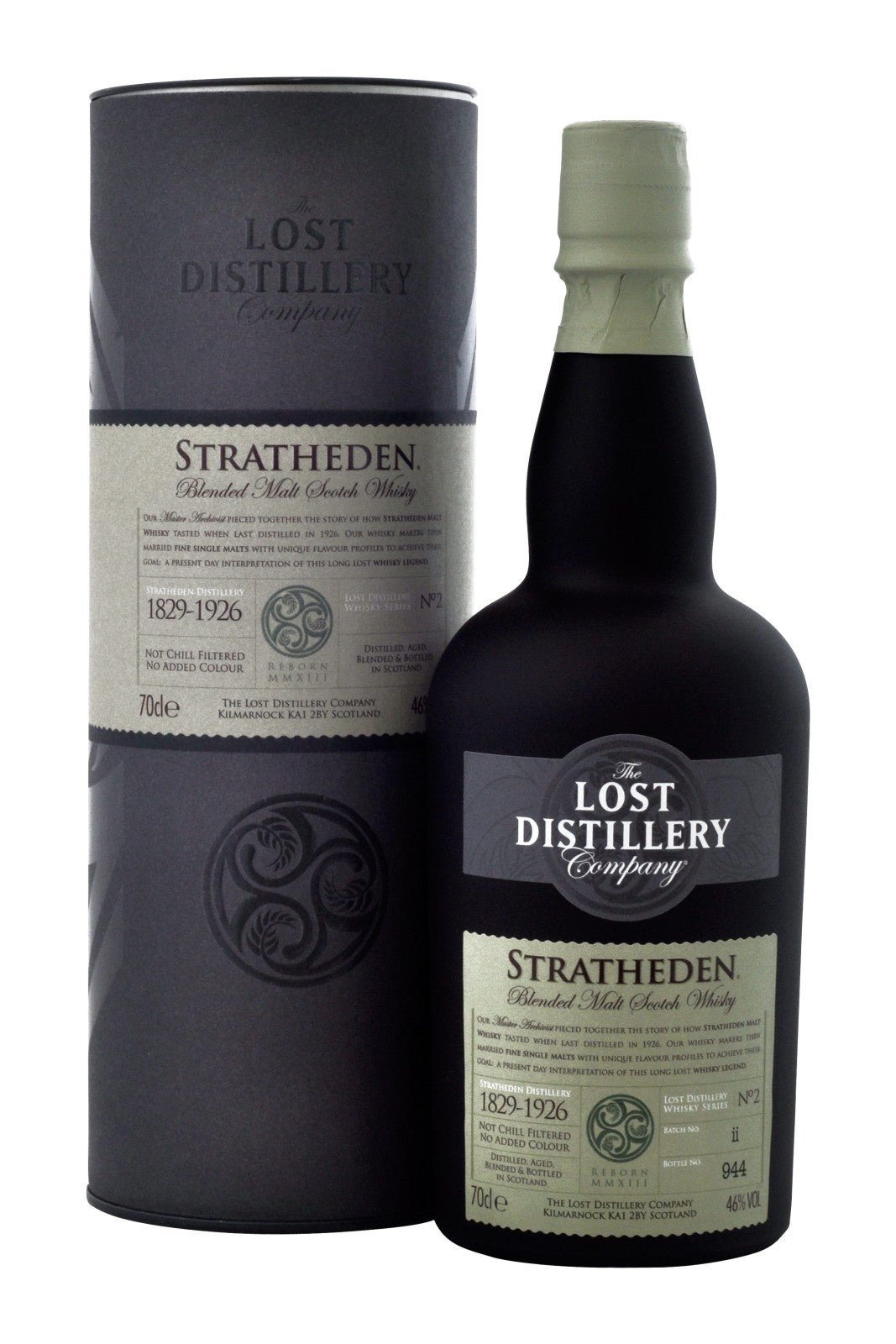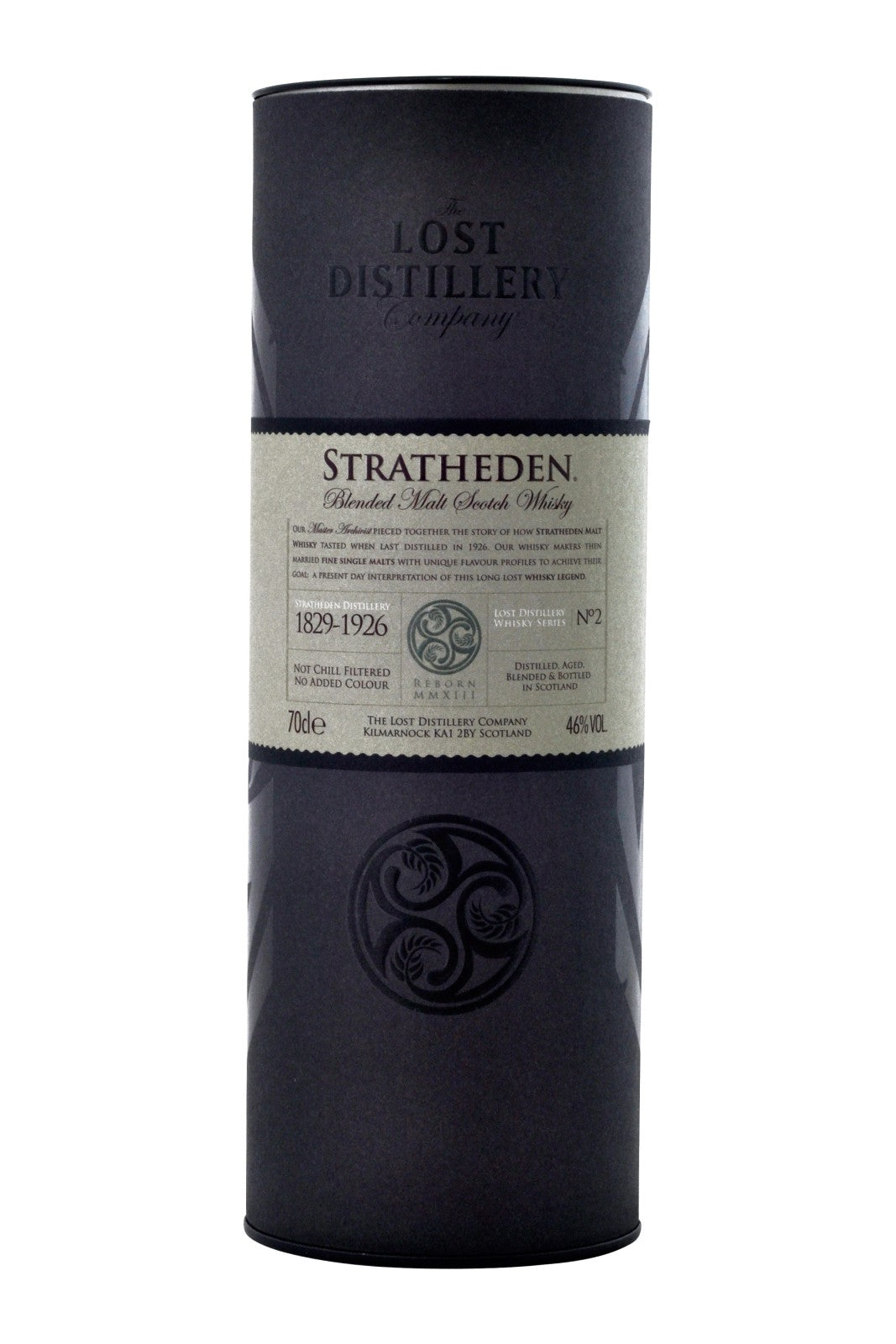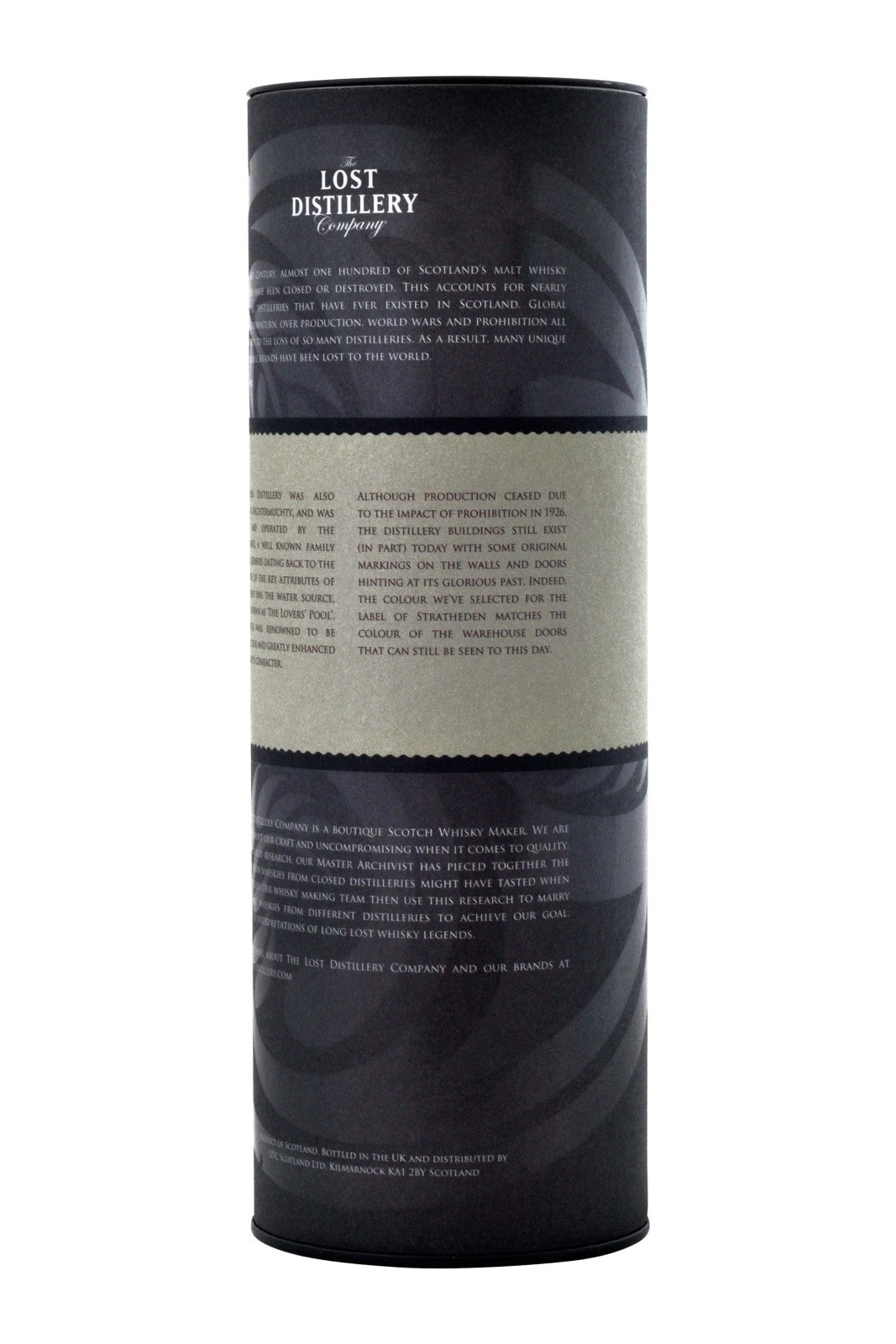 Stratheden The Lost Distillery
Stratheden is the second release from The Lost Distillery Company. Closed due to the impact of prohibition in 1926, the distillery buildings still exist (in part) today with some original markings on the walls and doors hinting at its glorious past.
Appearance: Full gold, with khaki lights. Thin but slow-running legs.
Aroma: A dense, leathery nose with traces of dry fruit-cake, madeira cake and tinned pears, and a suspicion of scorched newspaper in the background. After a while a hint of pastry, hard toffee and sweet tobacco. A drop of water increases the pastry note, now buttery, and replaces the fruity notes with waxy green apple.
Taste: Sweet and peppery to taste, at bottled strength, with a trace of salt and a warming, medium-length finish. Lingering heat. Similar profile with water, at reduced levels, but without the salt and warm finish.