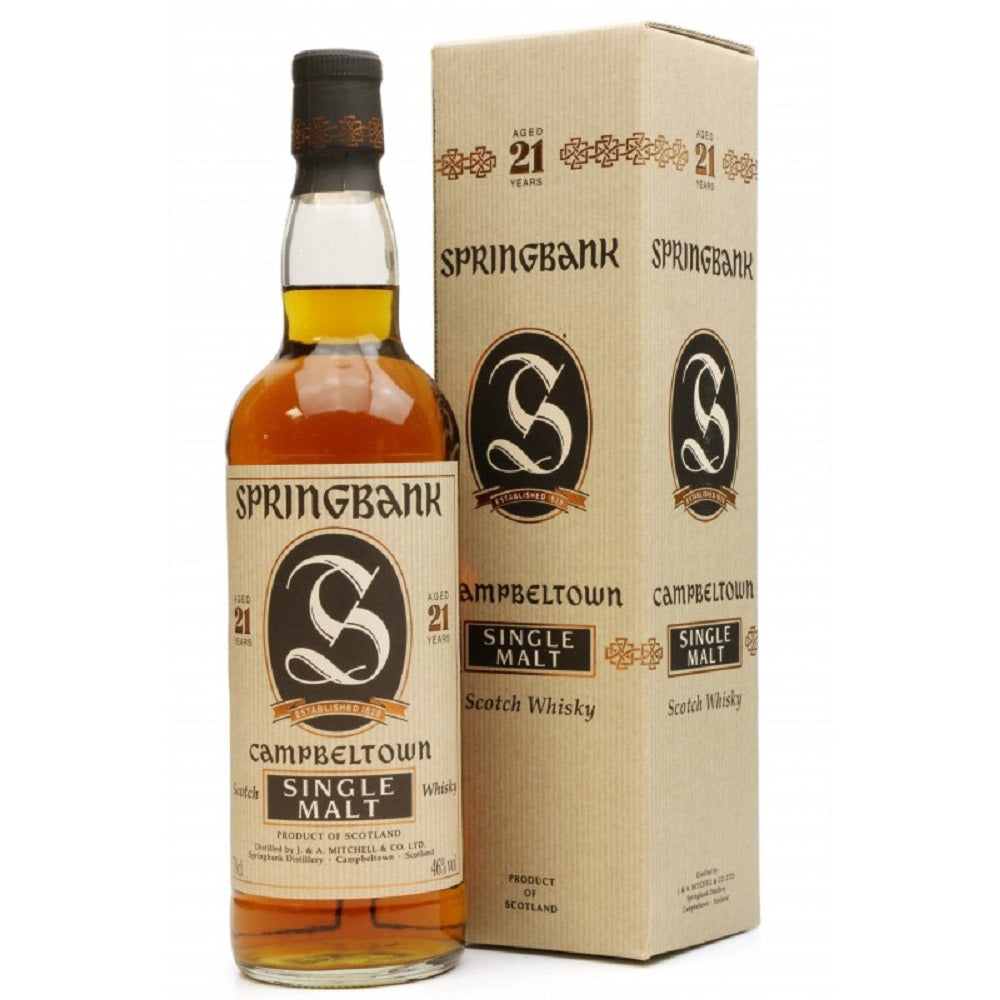 Springbank 21 Year Old Nineties Old Style Presentation
This legendary 21 year old Campbeltown single malt was produced at the Springbank distillery and bottled in the 1990's. Many believe it is this fabulous well-sherried malt that helped catapult Springbank on to the map during this period.
The label and bottle are in great condition, whilst the original box is also supplied. Only one in stock!