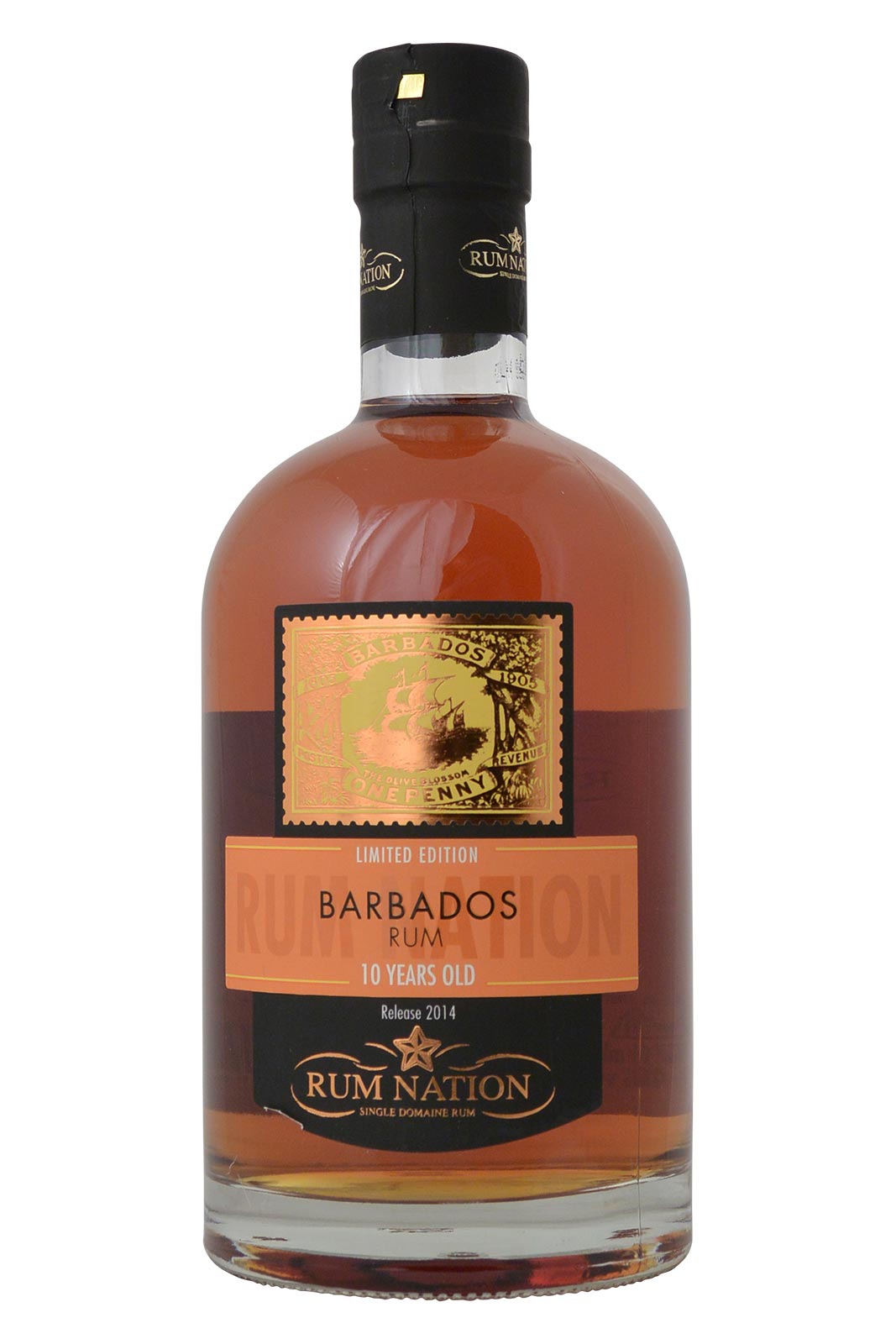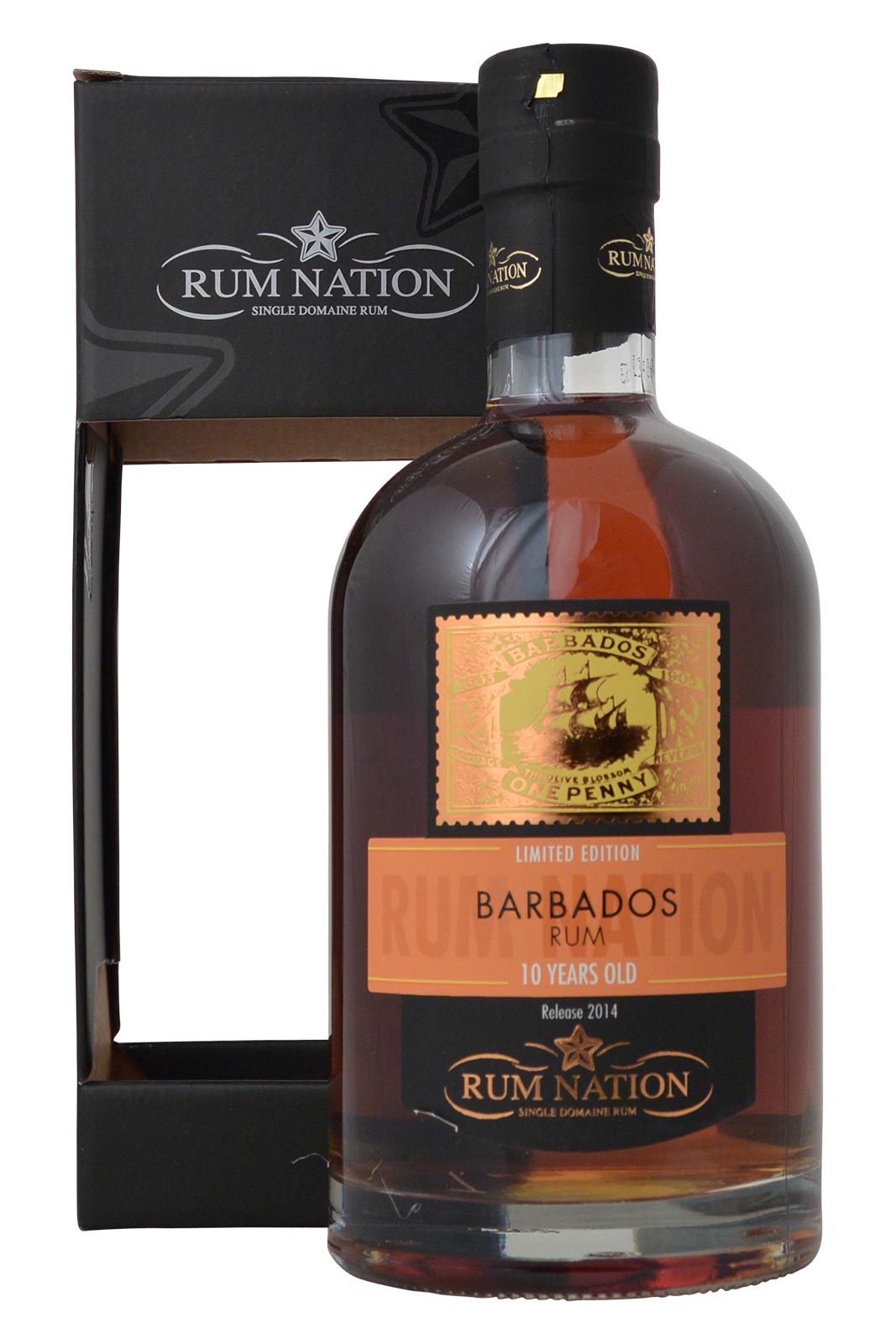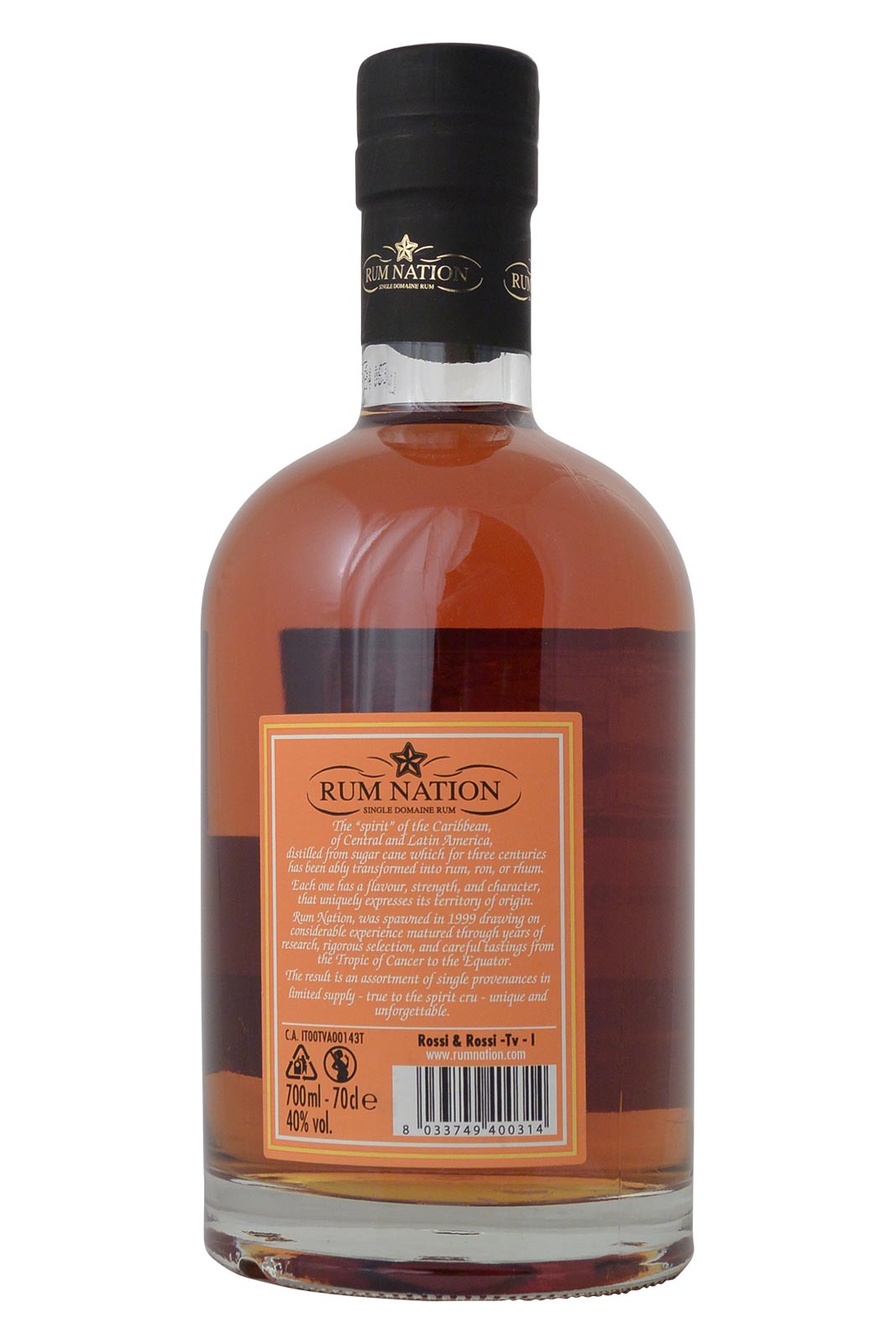 Rum Nation Barbados 10 Year Old
Appearance: Light chestnut.
Nose: Medium sweet but also fresh, with cola, medicinal herbs and mint. Very estery.
Palate: Similar to the nose, with a sweetness that's never too thick. Mint, camphor, licorice, and quite a bit of chamomile and other herbs for infusion. Pleasant, easily drinkable and extremely smooth.
Finish: Smooth, warm and not too heavy, and particularly herbaceous.
Comment: Compared to the 8 years old bottling, this version is more aromatic and even easier on the palate. Its minty freshness is enriched by complex and very aromatic notes of herbs, and a more balsamic touch than its younger brother.