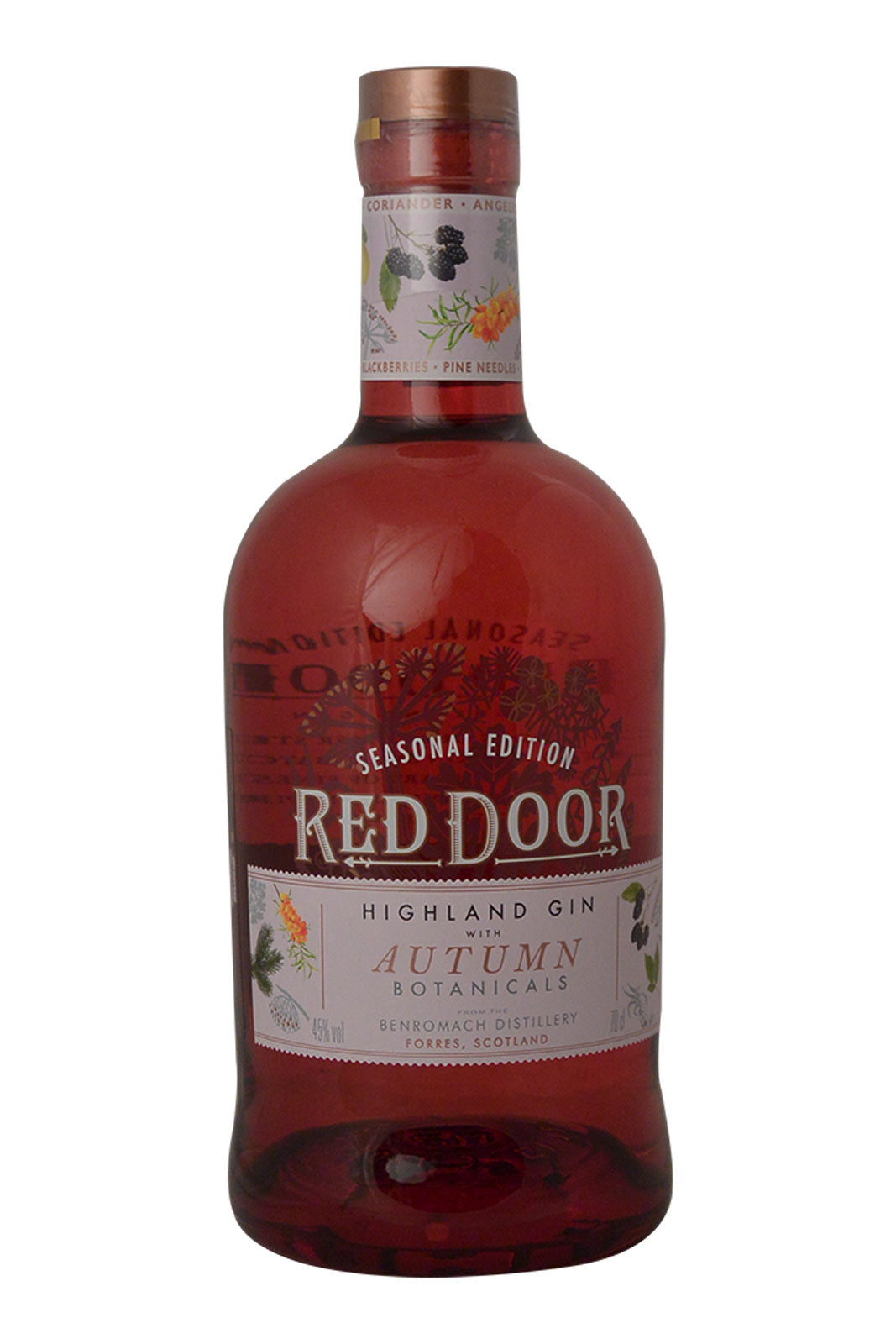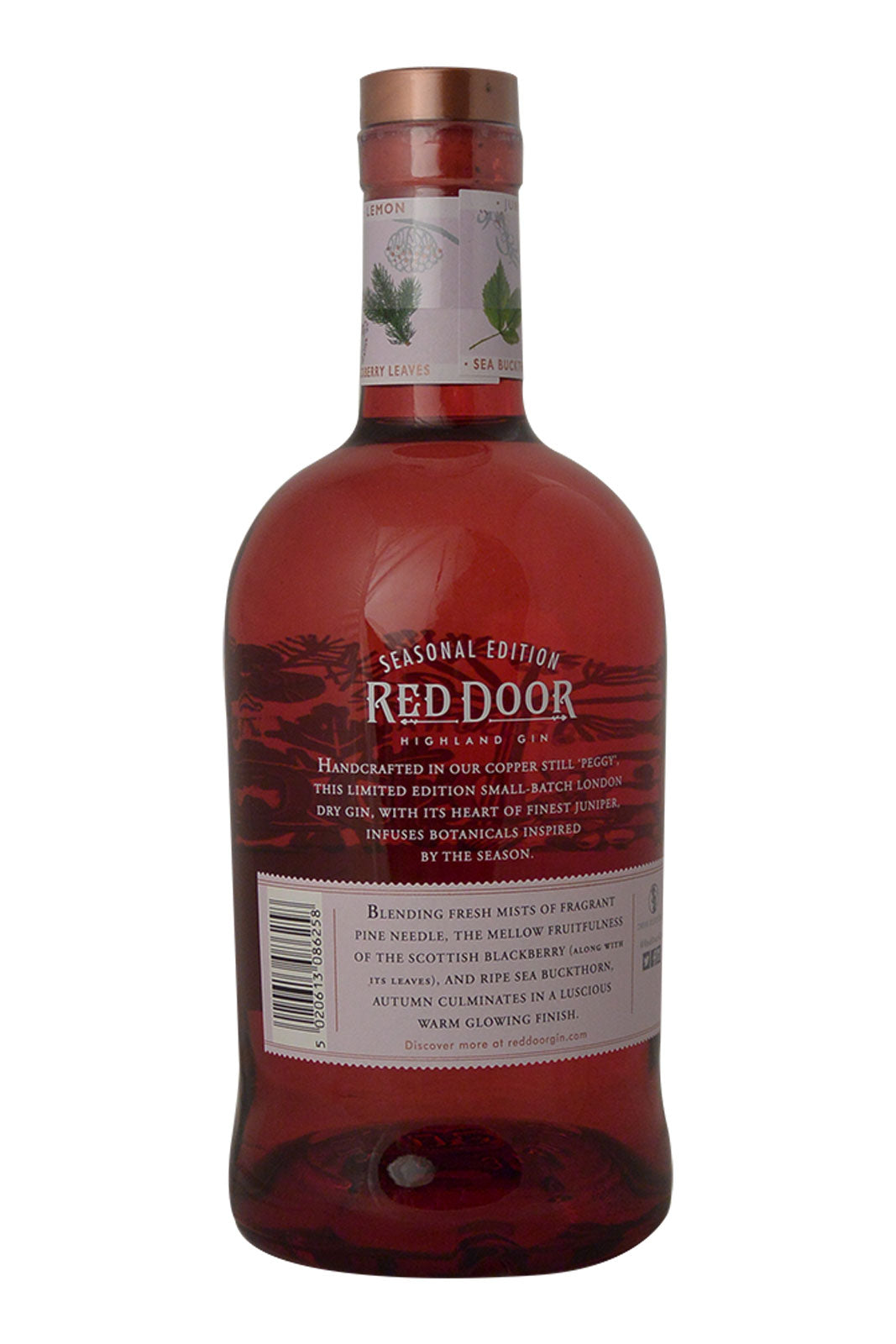 Red Door Gin Autumn Botanicals
Introducing Red Door Highland Gin with Autumn Botanicals

Experience the essence of autumn in a bottle with the third release in our seasonal edition expressions. Crafted to evoke the spirit of the season, this unique gin captures the mellow fruitfulness of Scottish blackberry, featuring both berries and leaves.

Complementing the blackberry notes are fresh fragrant pine needles that bring to mind the crispness of the autumn air. To complete the symphony of flavors, we've added the richness of ripe sea buckthorn.

Savor the taste of autumn with Red Door Highland Gin.