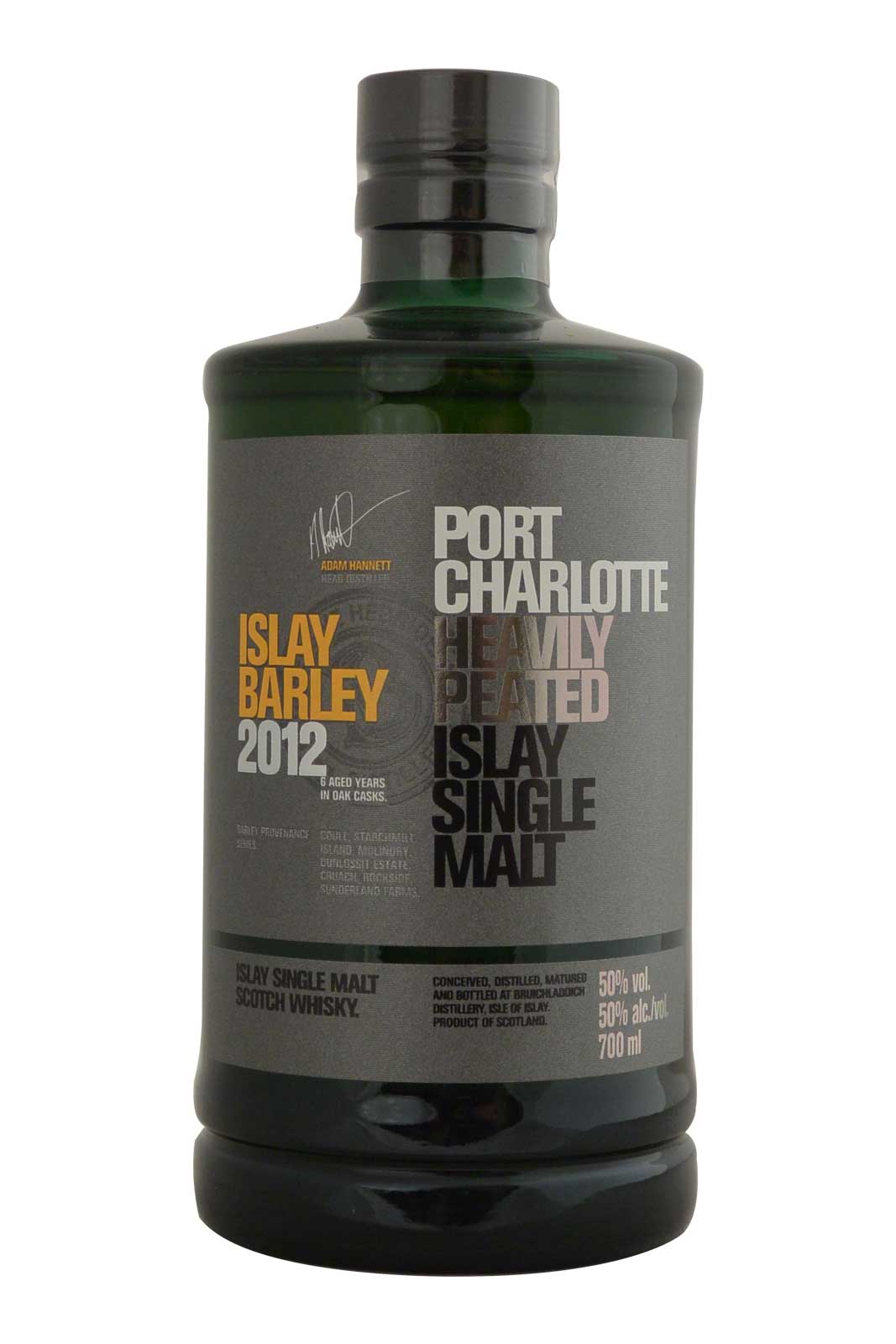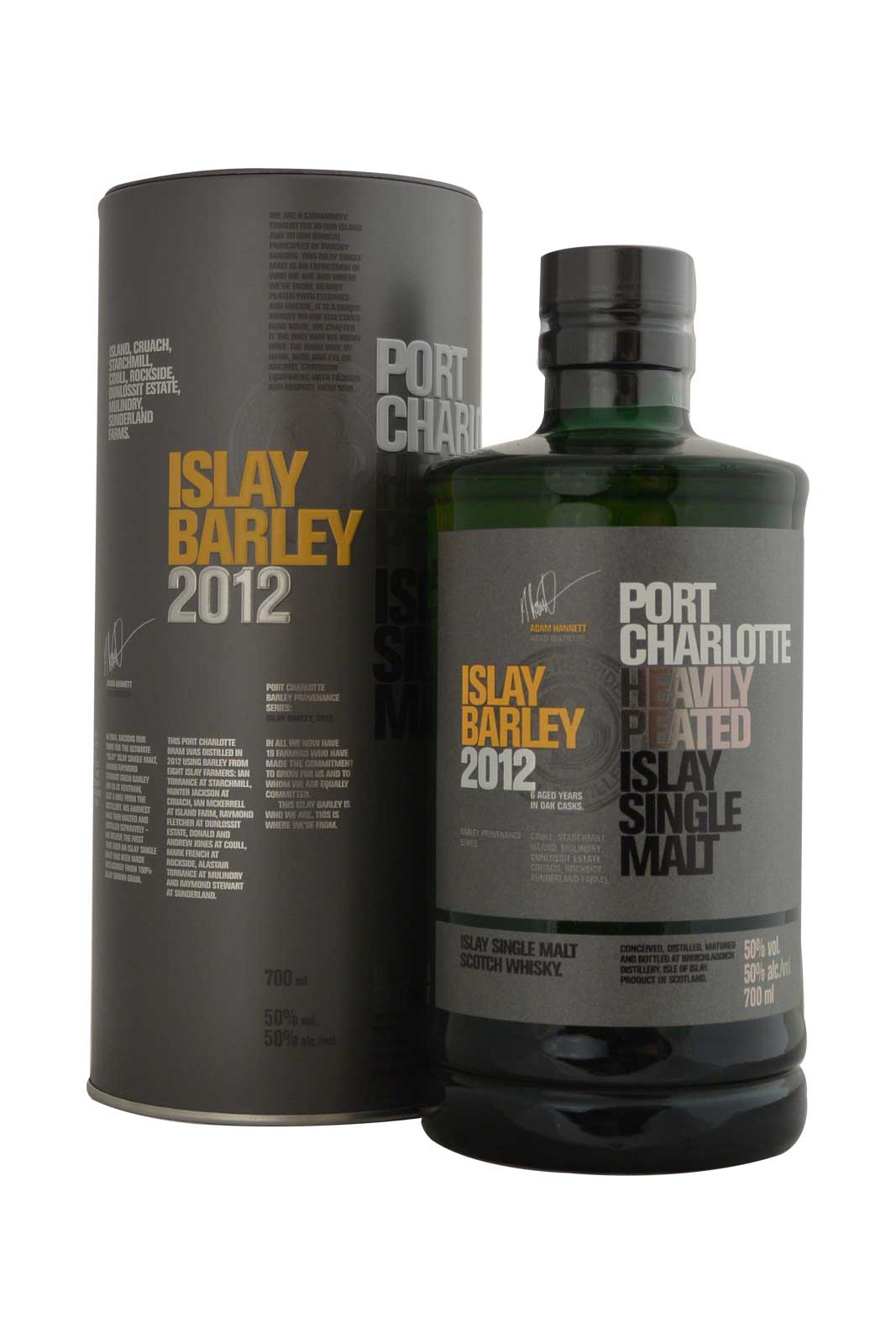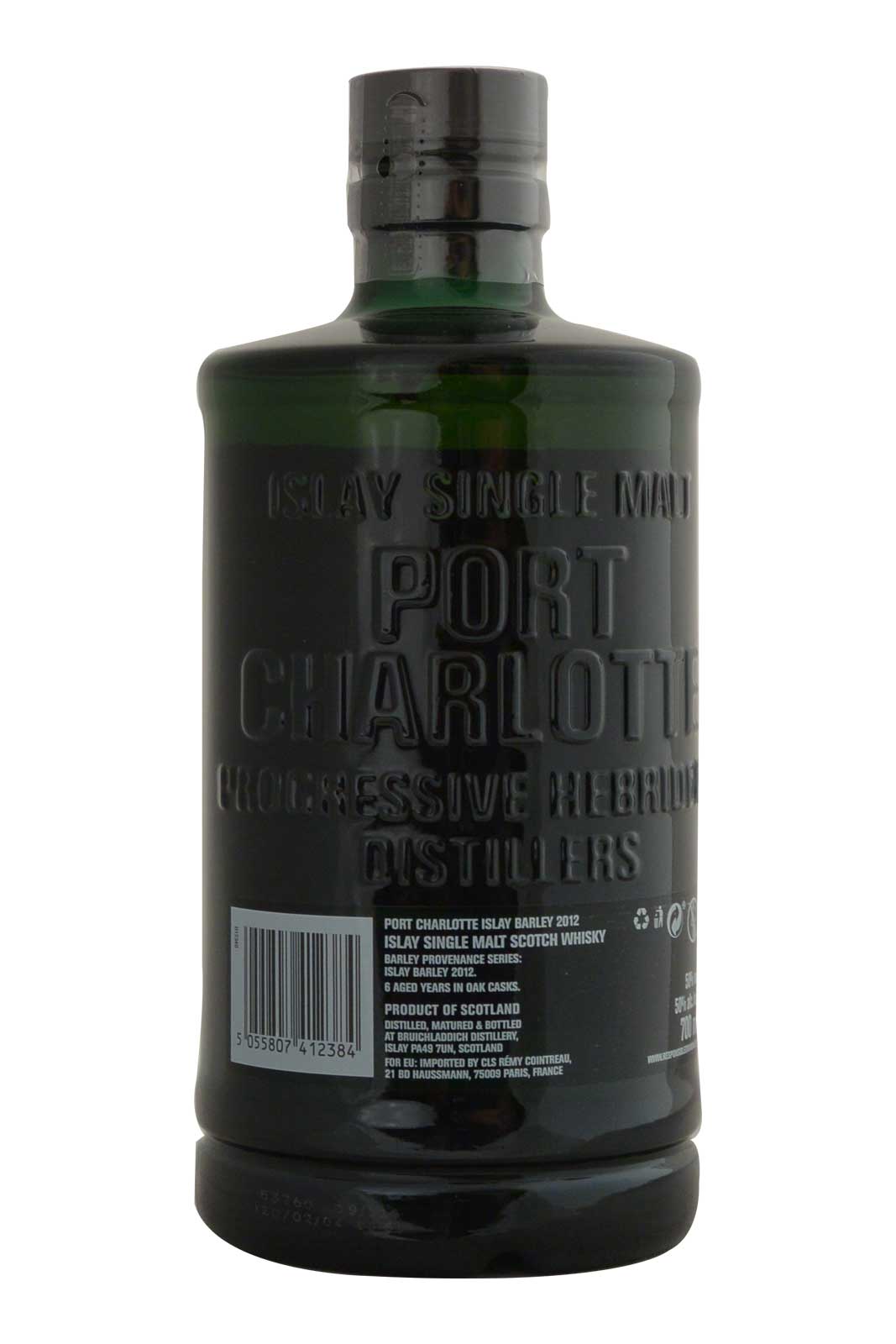 Port Charlotte Islay Barley 2012 Heavily Peated
This high provenance, heavily-peated single malt was distilled from Islay-grown barley in 2012. A total of eight Islay farms came together to harvest the 2011 crop for Port Charlotte over a tempestuous summer. Each farmer had worked with us before, in Hunter Jackson, Ian Torrance, Ian MacKerrel, Raymond Fletcher, Mark French, Alistair Torrance, Raymond Stewart with father and son team Donald and Andrew Jones. Our community's commitment to Islay is embodied here, where local barley is raised, distilled, matured and bottled only on Islay.
Nose – Initially a fresh linen and sandy sea breeze note stands out. Zesty lemon, a green fruit signature, apple sauce and crunchy pears follow. Floral geranium notes come through with sea pinks and gooseberry. then creamy coconut dipped in chocolate opens up quickly with muddy peat smoke, burnt heather and peach skin. hints of vanilla and toasted malt. The aromas speak of the spirit, the distillation and the barley.
Palate – On the lips it's soft and sweet, texturally there is a thin honey style that slips across the palate. Immediately there is more from the cask here, vanilla, milk chocolate and light cedar and black pepper. Warmed scones and honey from the malt wrapped in earthy smoke and soft apricot. creamy, minty, tablet brings a sweetness and a warm salty sand hint of Islay.
Finish – The finish is coconut and peat smoke, mildly iodine-y and hints of almond and geranium. The peat smoke gently fades away.