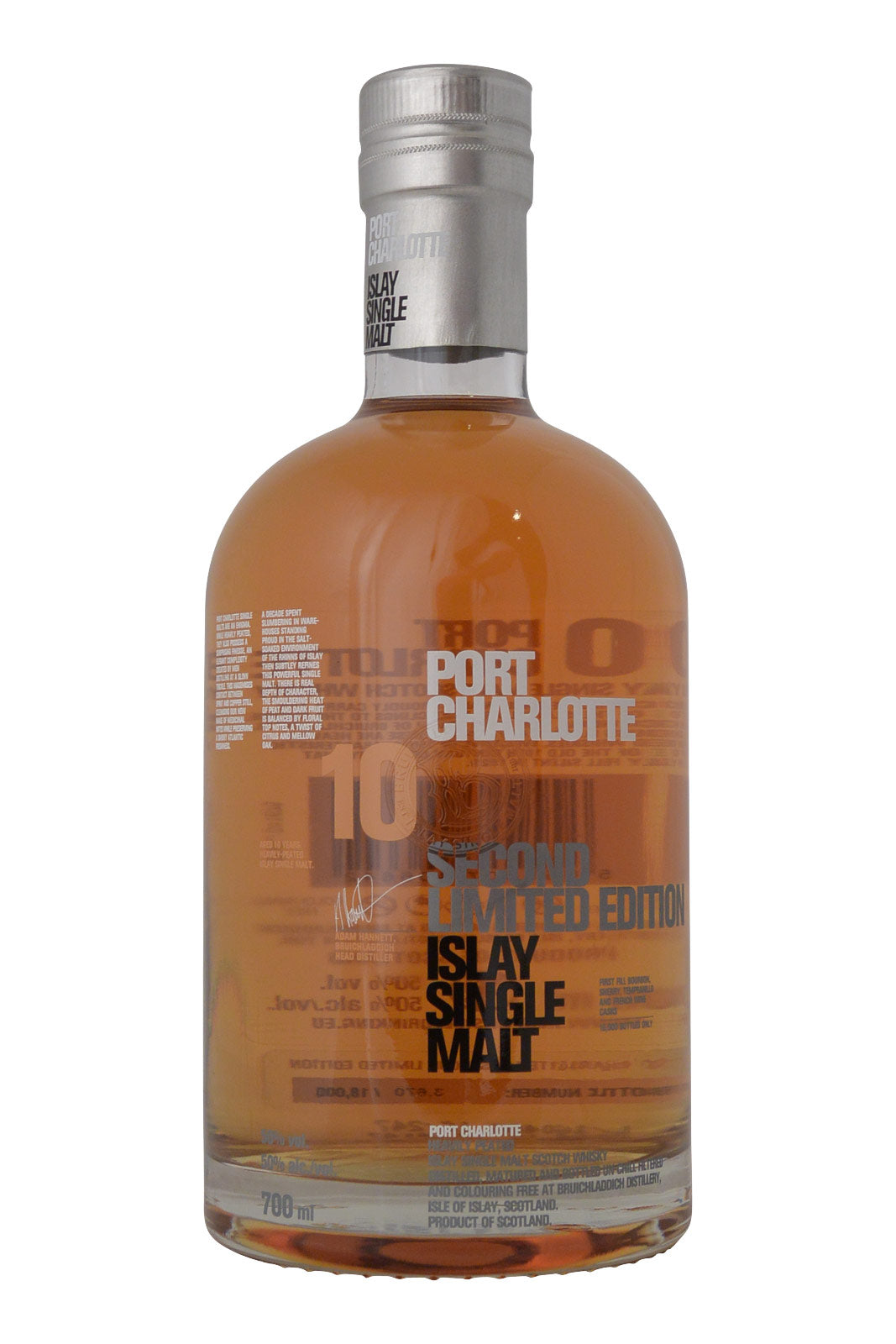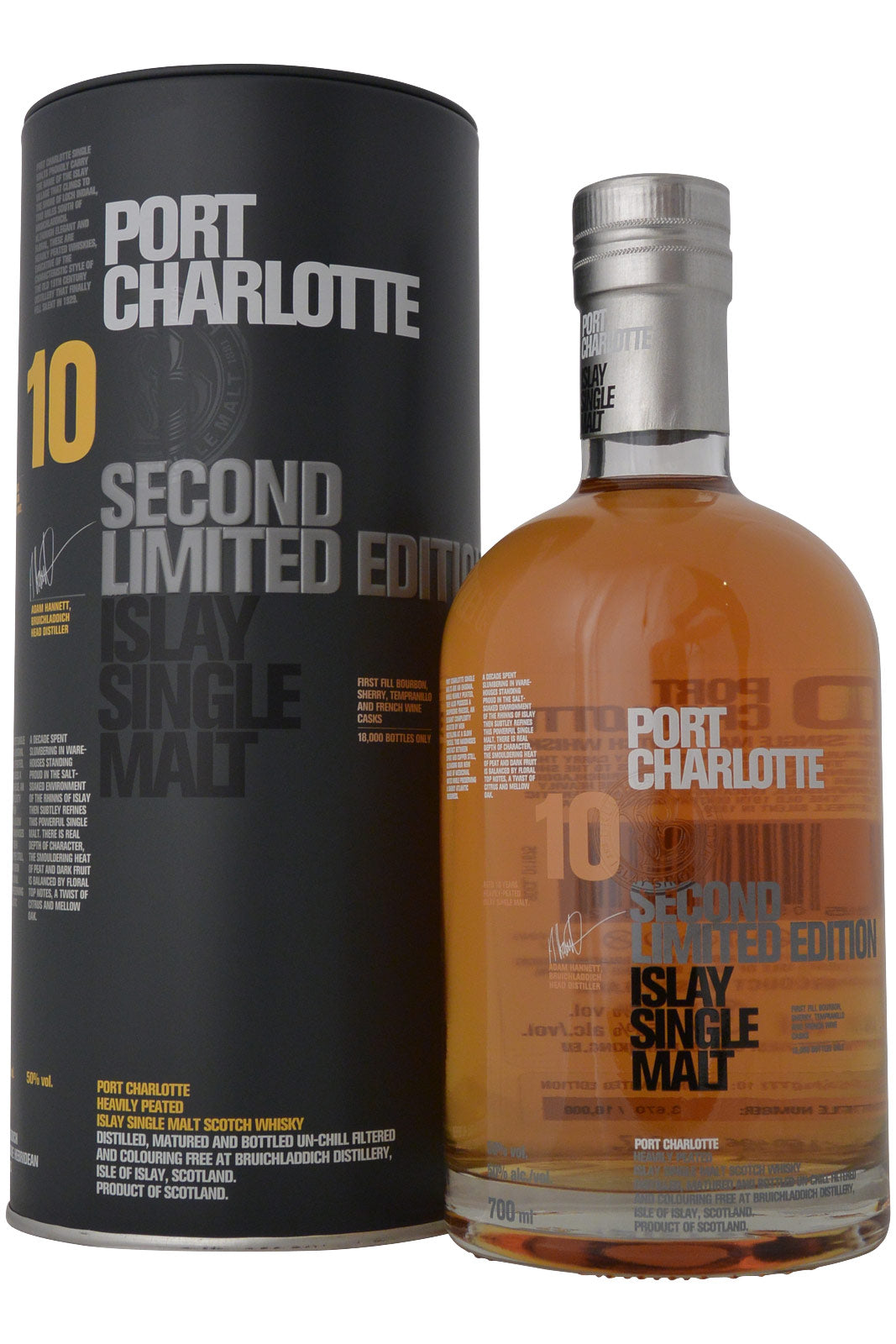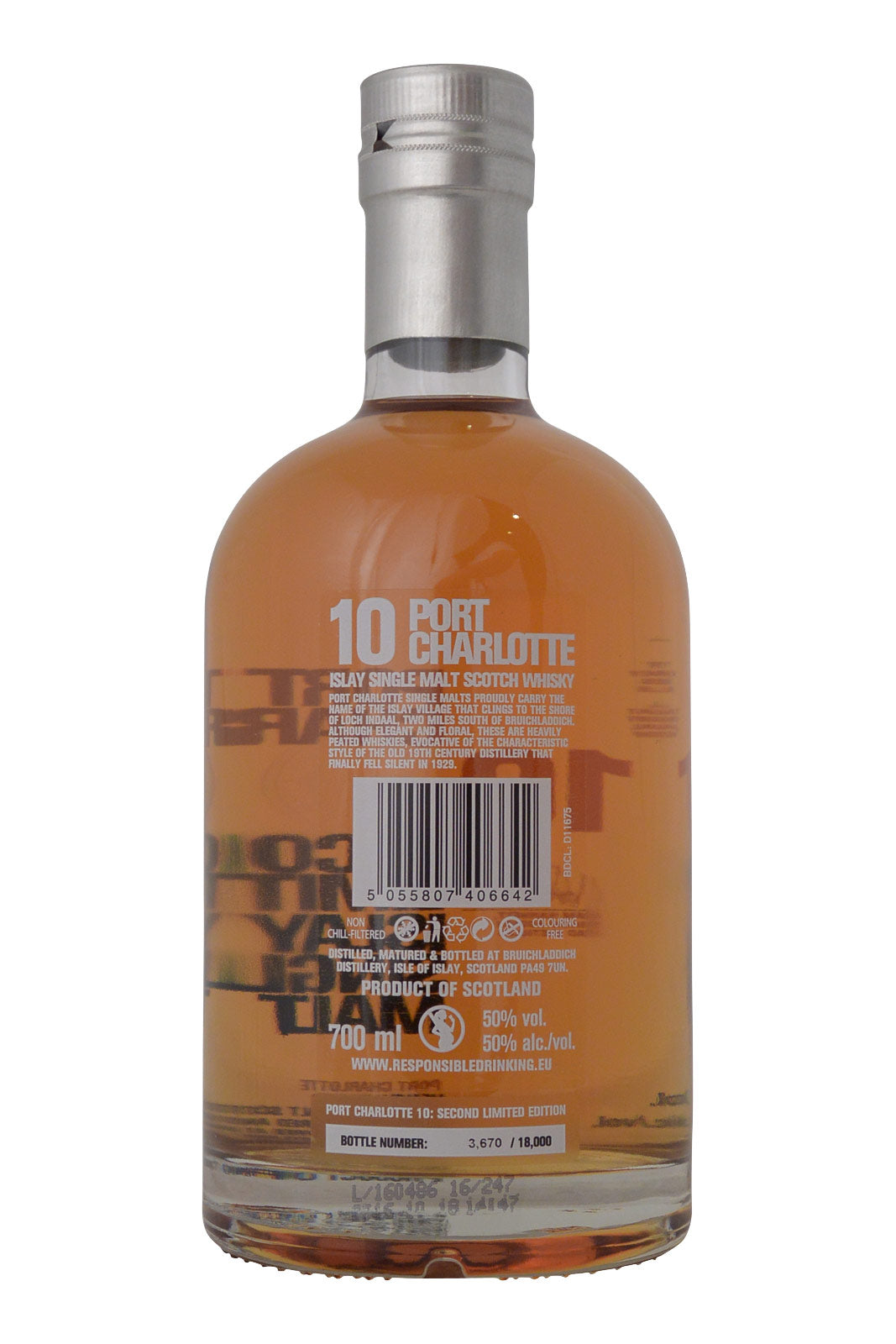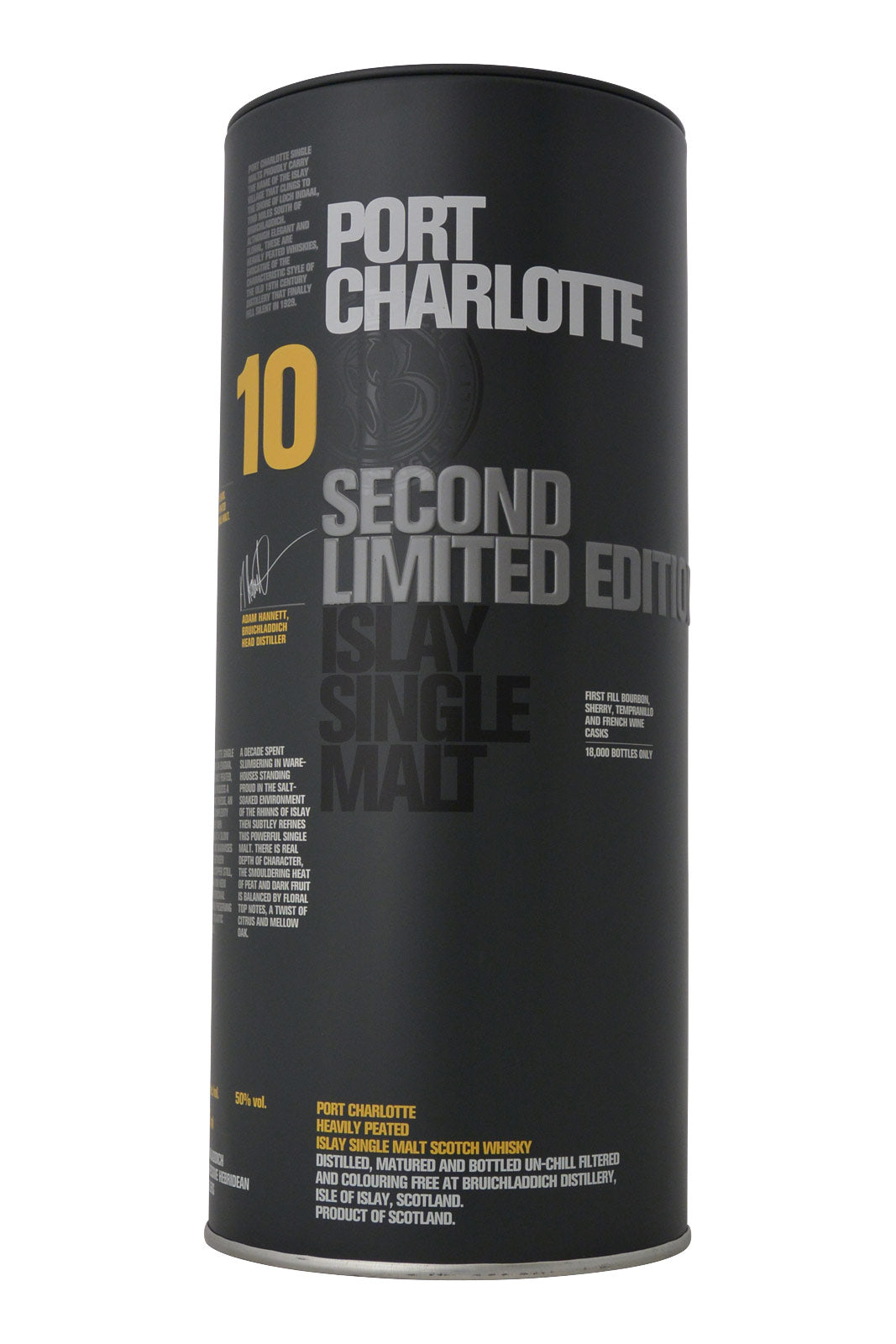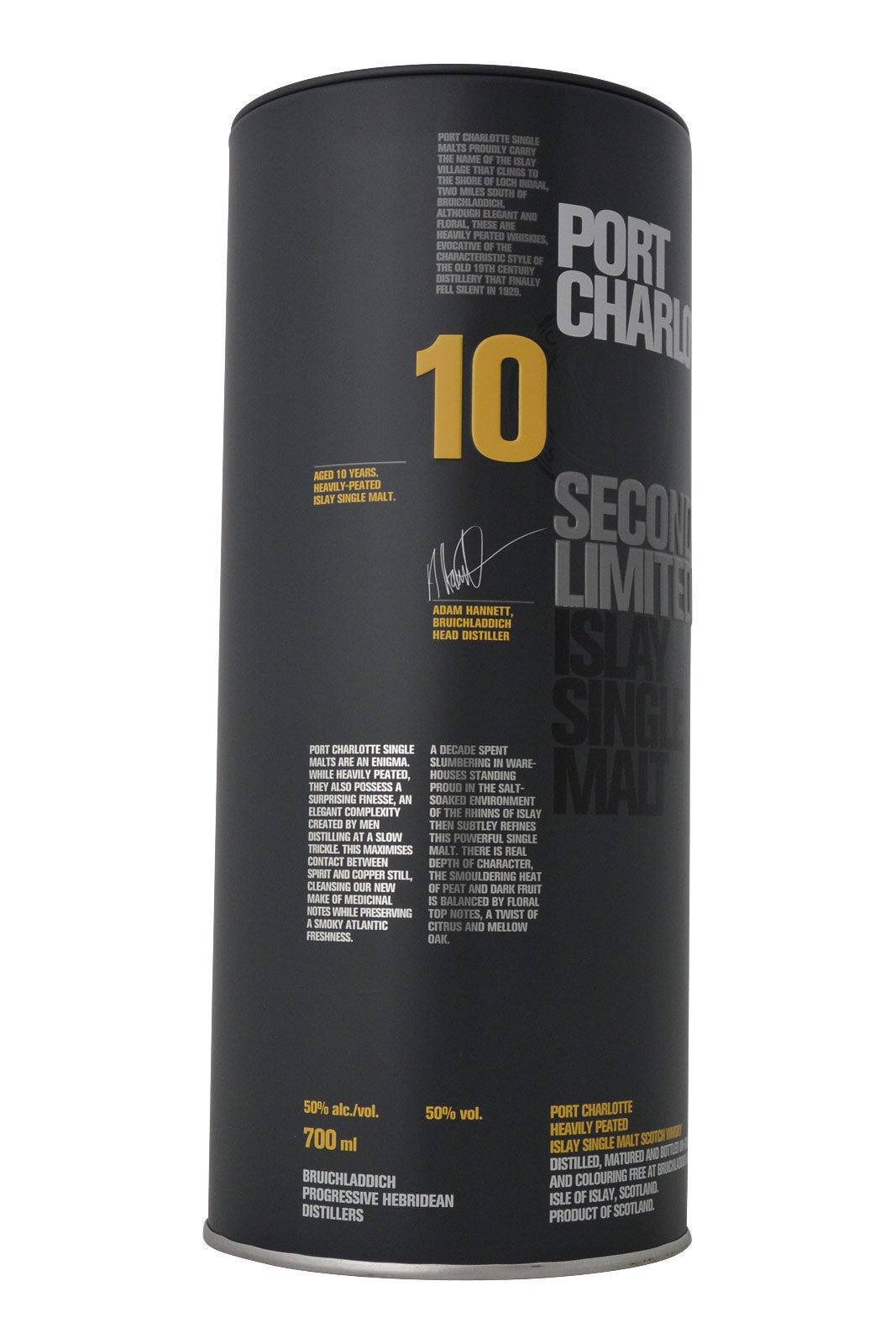 Port Charlotte 10 Year Old Second Limited Edition
A peaty 10 year old single malt from Bruichladdich, released under their Port Charlotte name. This was unveiled in late 2016, with 18,000 bottles released.
Nose: Quite fruity - lots of sweet berry notes and a hint of juicy melon. Coastal peat sits in the background.
Palate: Vanilla-rich smoke starts to move to the fore, but the blackberry and pineapple notes stick around.
Finish: Lasting notes of spicy coffee bean and dark treacle.