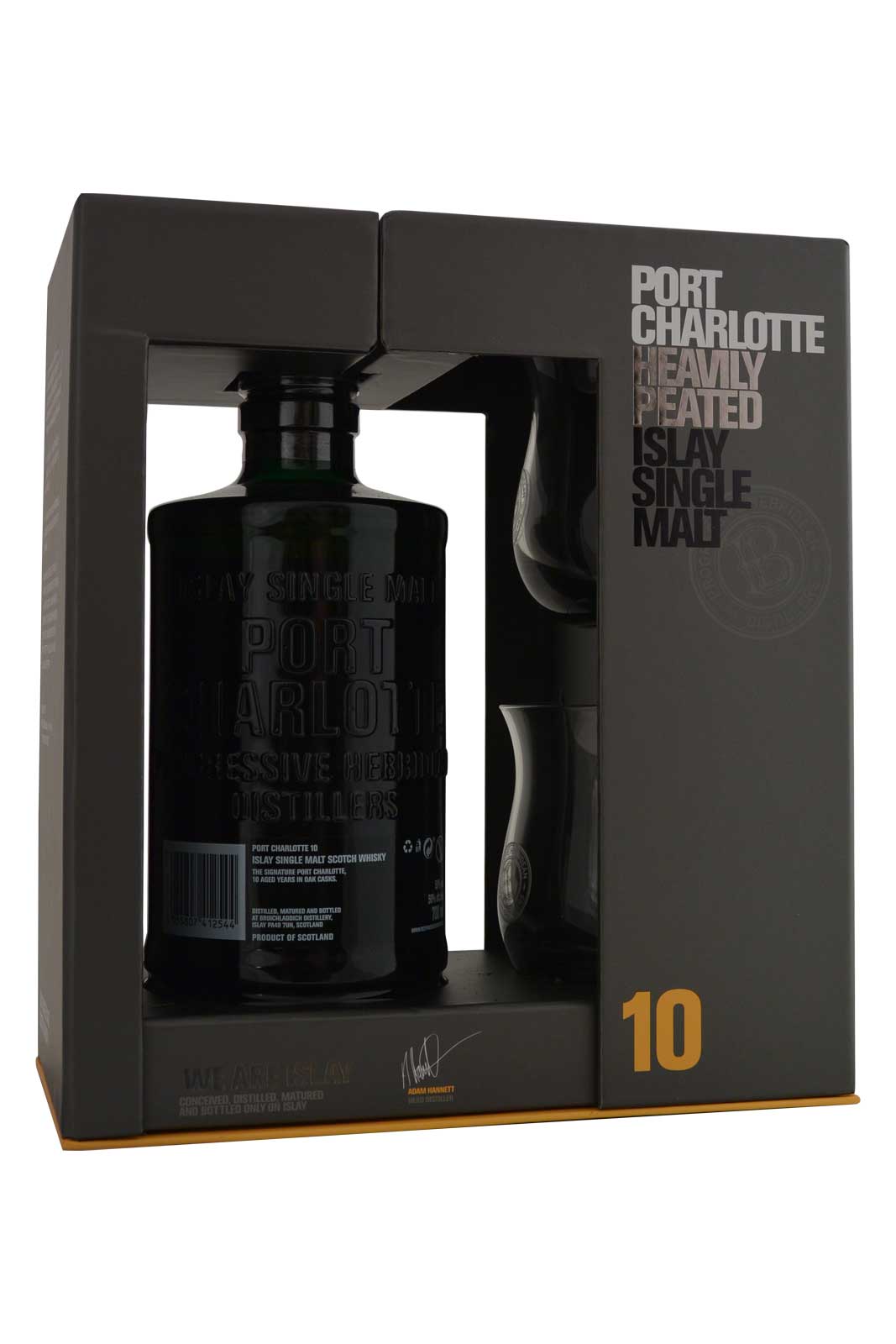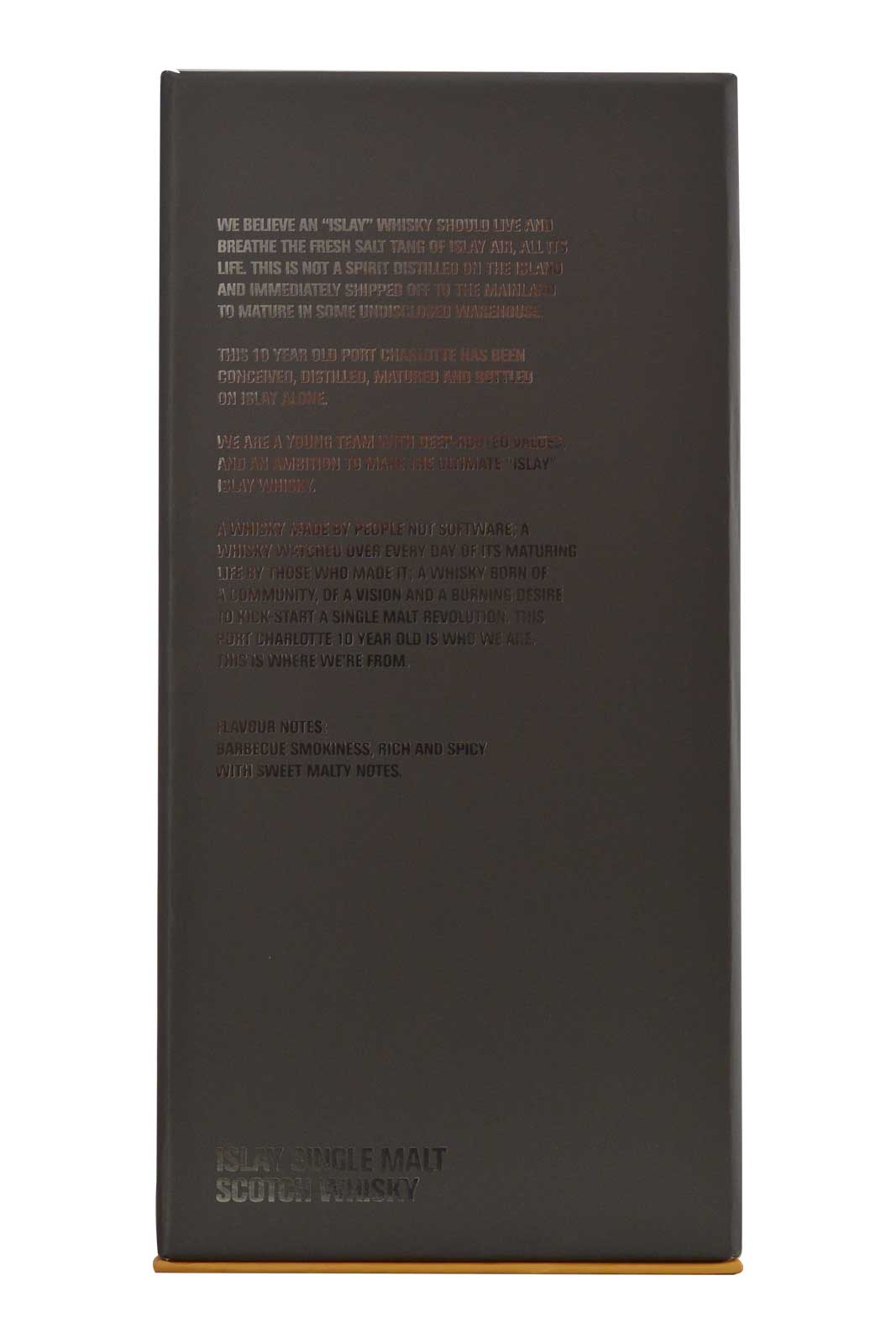 Port Charlotte 10 Year Old Heavely Peated - Giftbox 2 Glasses
This 10 Year Old Port Charlotte giftbox with 2 glasses is a real perk. Introduced as the flagship Port Charlotte expression produced by Bruichladdich in 2018 is a 10 year old single malt from Islay. It's a
40 ppm peated whisky drawn from a combination of first-fill American whisky casks, second-fill American whisky casks and second-fill French wine casks.
Bruichladdich, Port Charlotte