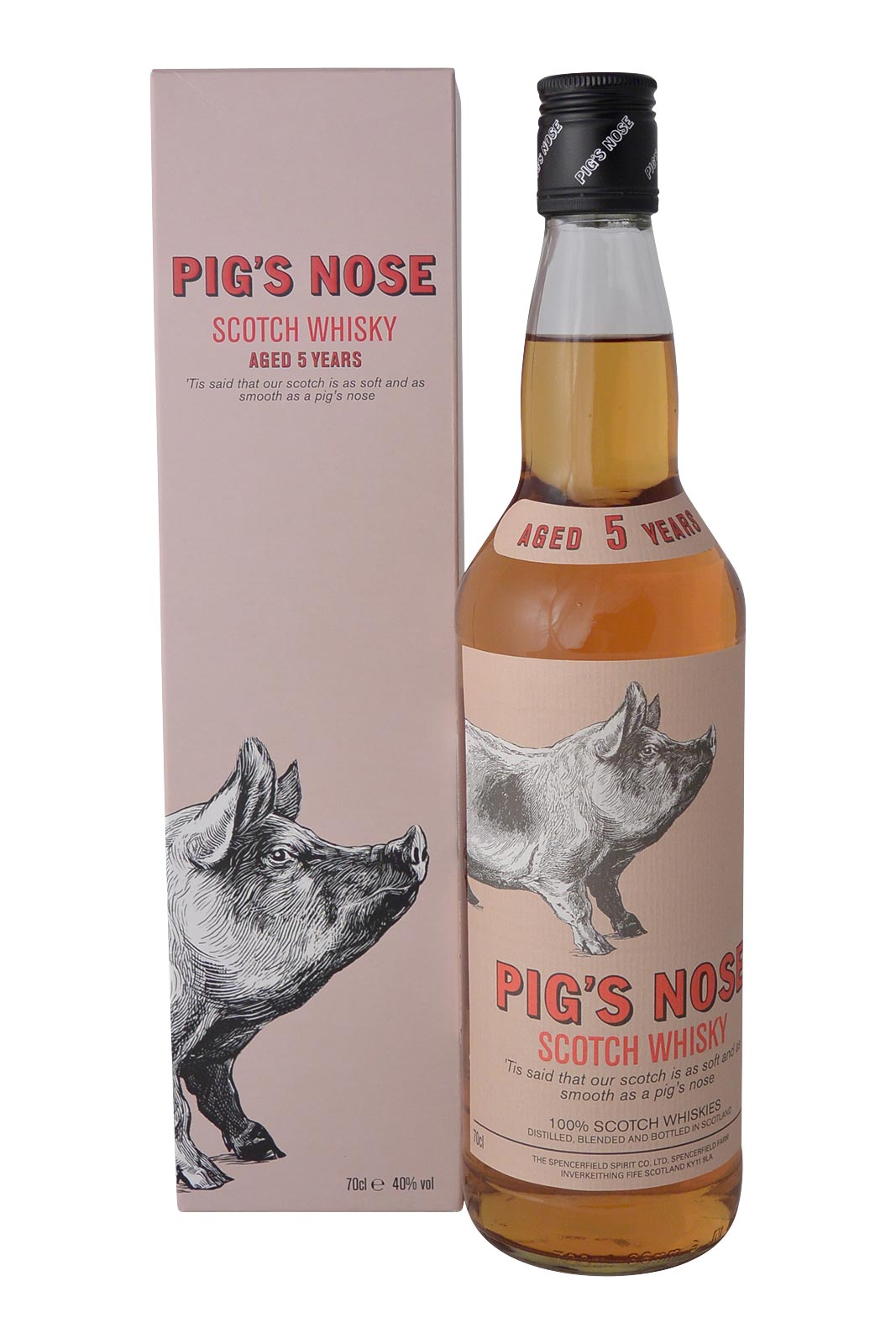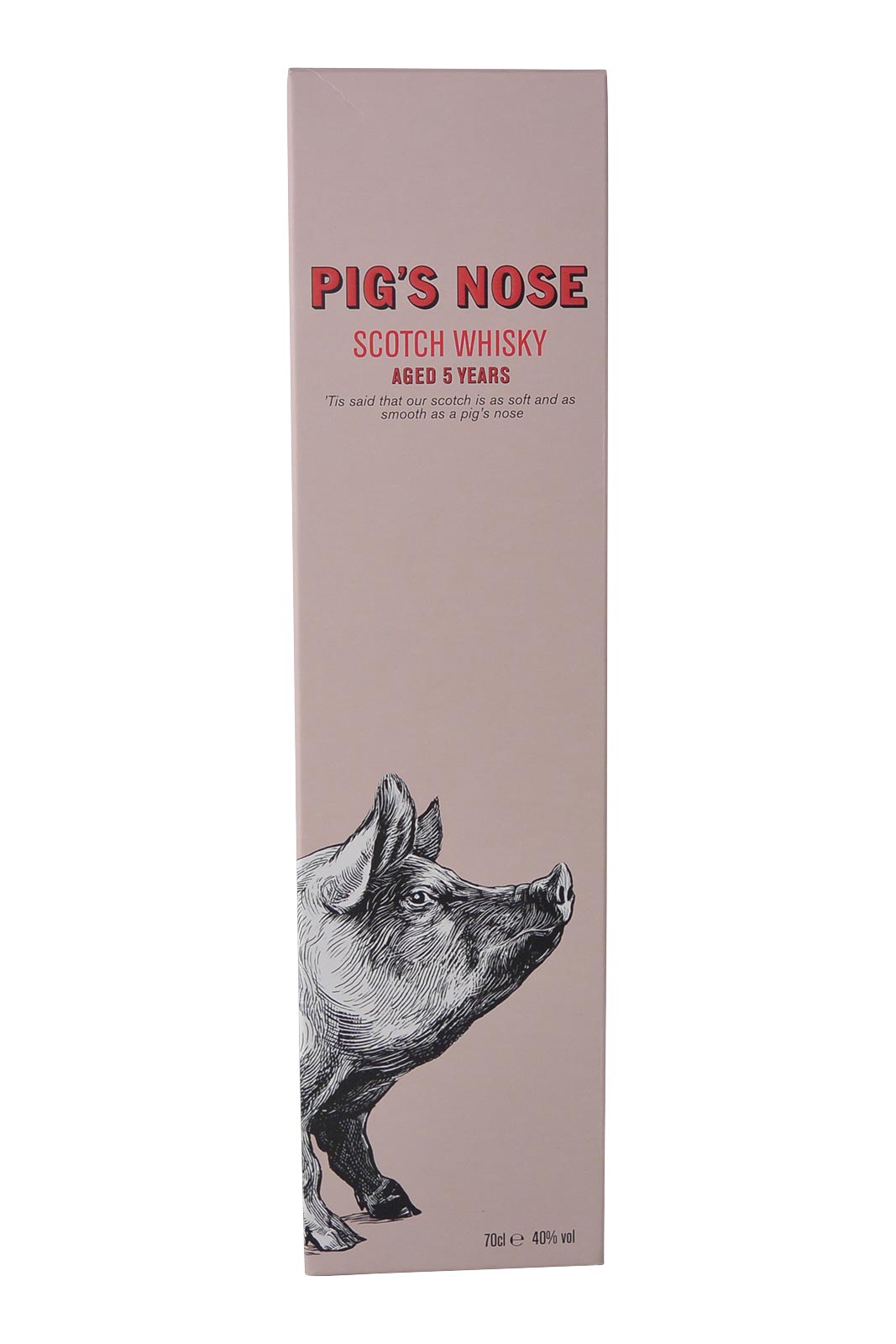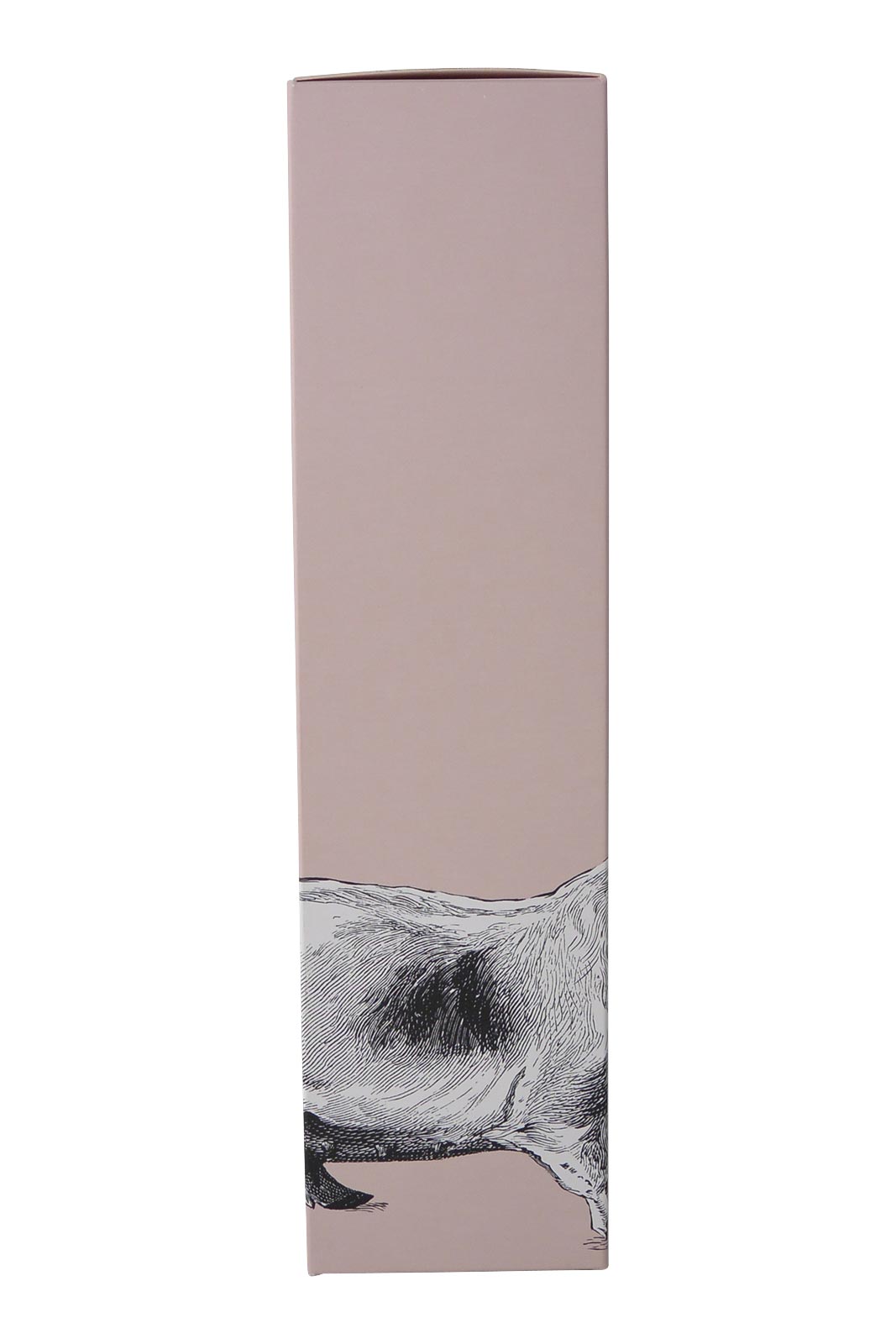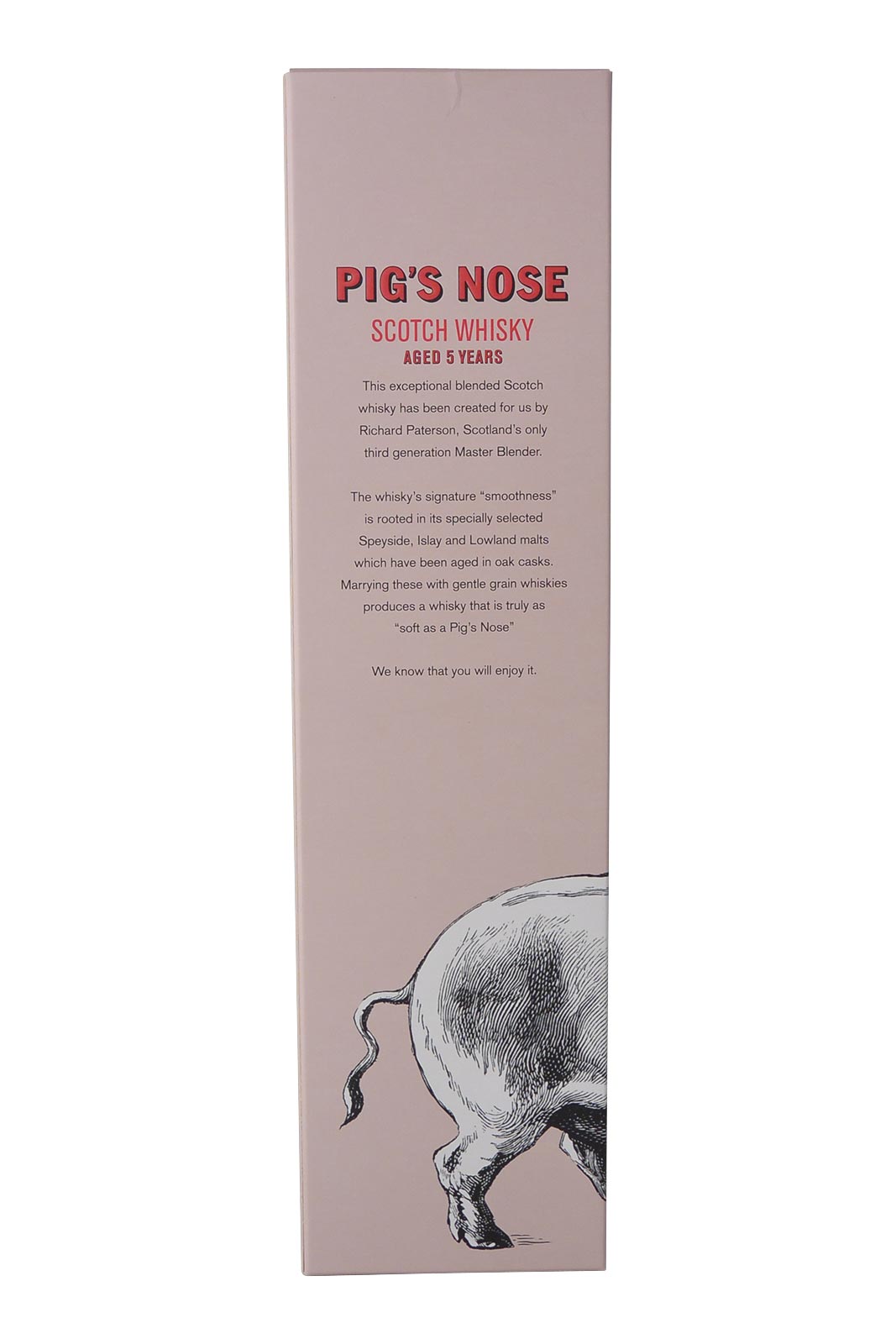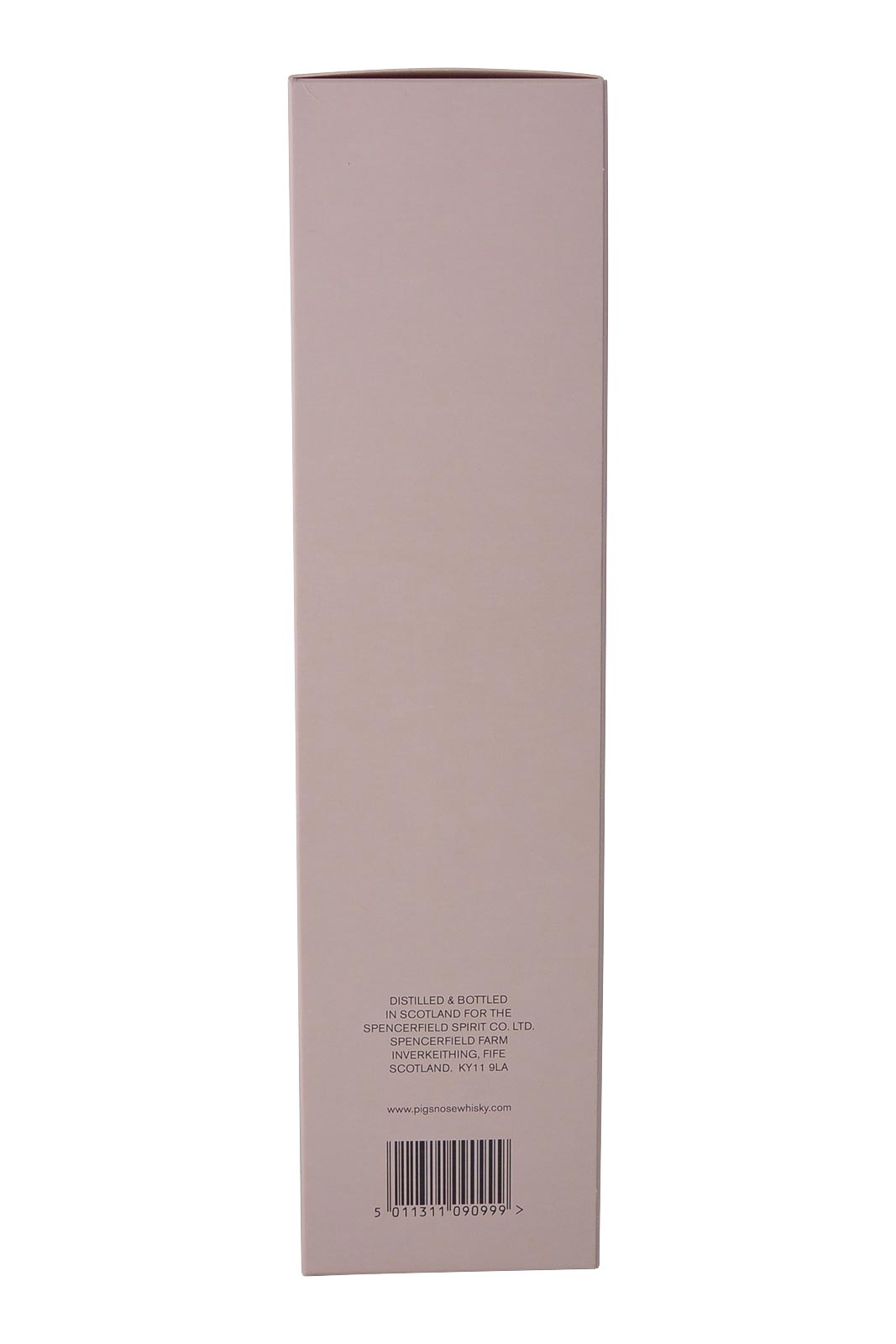 Pig's nose
Unveil the exceptional smoothness of Pig's Nose, a Scottish 5-year-old blend that's a true testament to the art of whisky-making. Crafted by none other than Master Blender Richard Paterson, a third-generation descendant in the heart of Scotland.

The name Pig's Nose itself alludes to the 'smoothness' that this whisky embodies. It's a fun, delightful blended Scotch that offers a unique experience. What sets Pig's Nose apart is its maturation process, carefully undertaken in specially selected first fill oak casks. This meticulous attention to cask selection is what lends Pig's Nose its unrivaled smoothness.

But Pig's Nose is more than just a smooth sipper; it's also a versatile companion. Enjoy it neat, savor it on the rocks, or get creative and use it as a base for crafting delectable cocktails. Its adaptability and affordability make it a must-have addition to any whisky enthusiast's collection.

With a witty label to match its charismatic character, Pig's Nose is the embodiment of the perfect taste/price ratio. Treat your palate to this delightful Scotch, and experience the essence of smoothness in every sip.