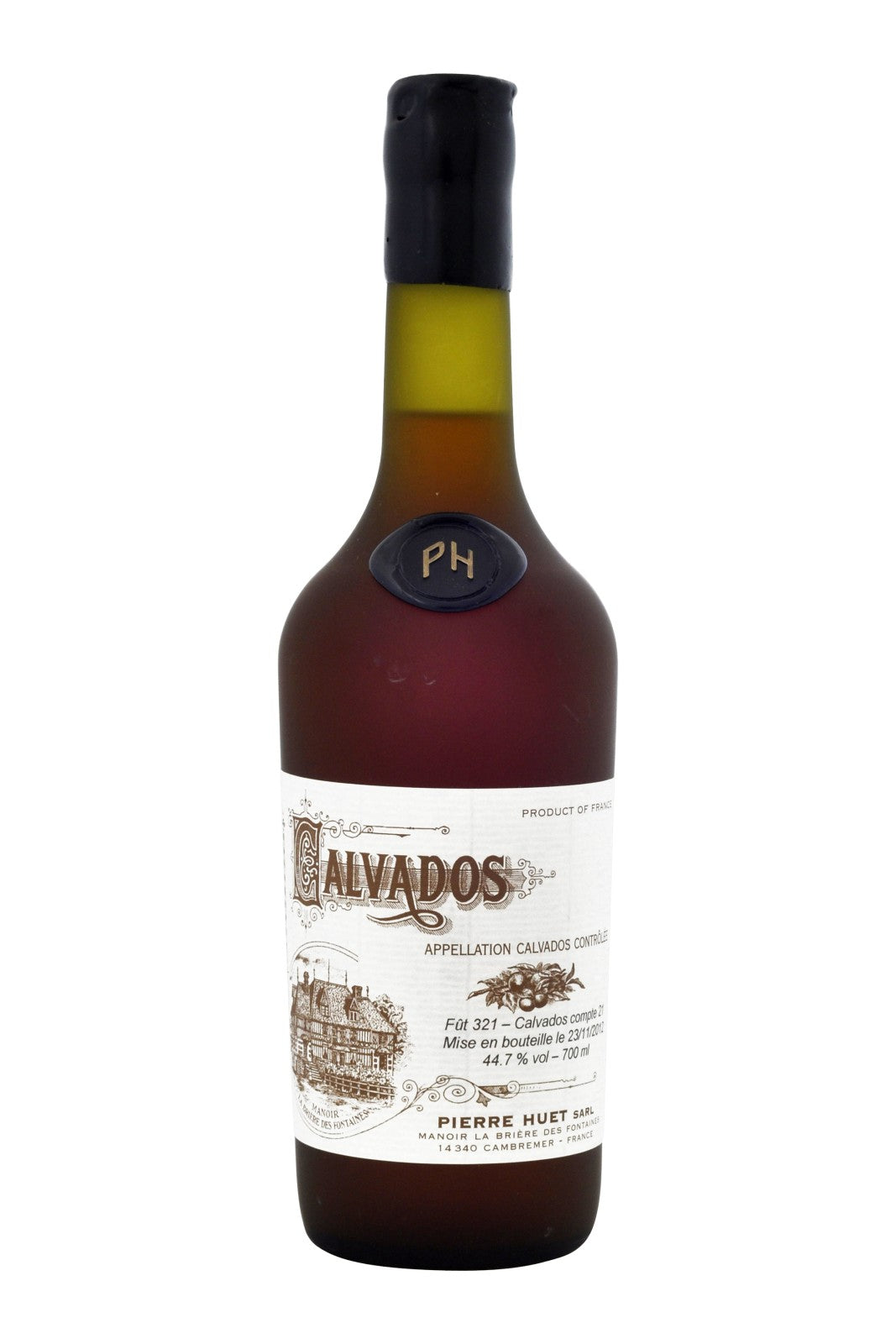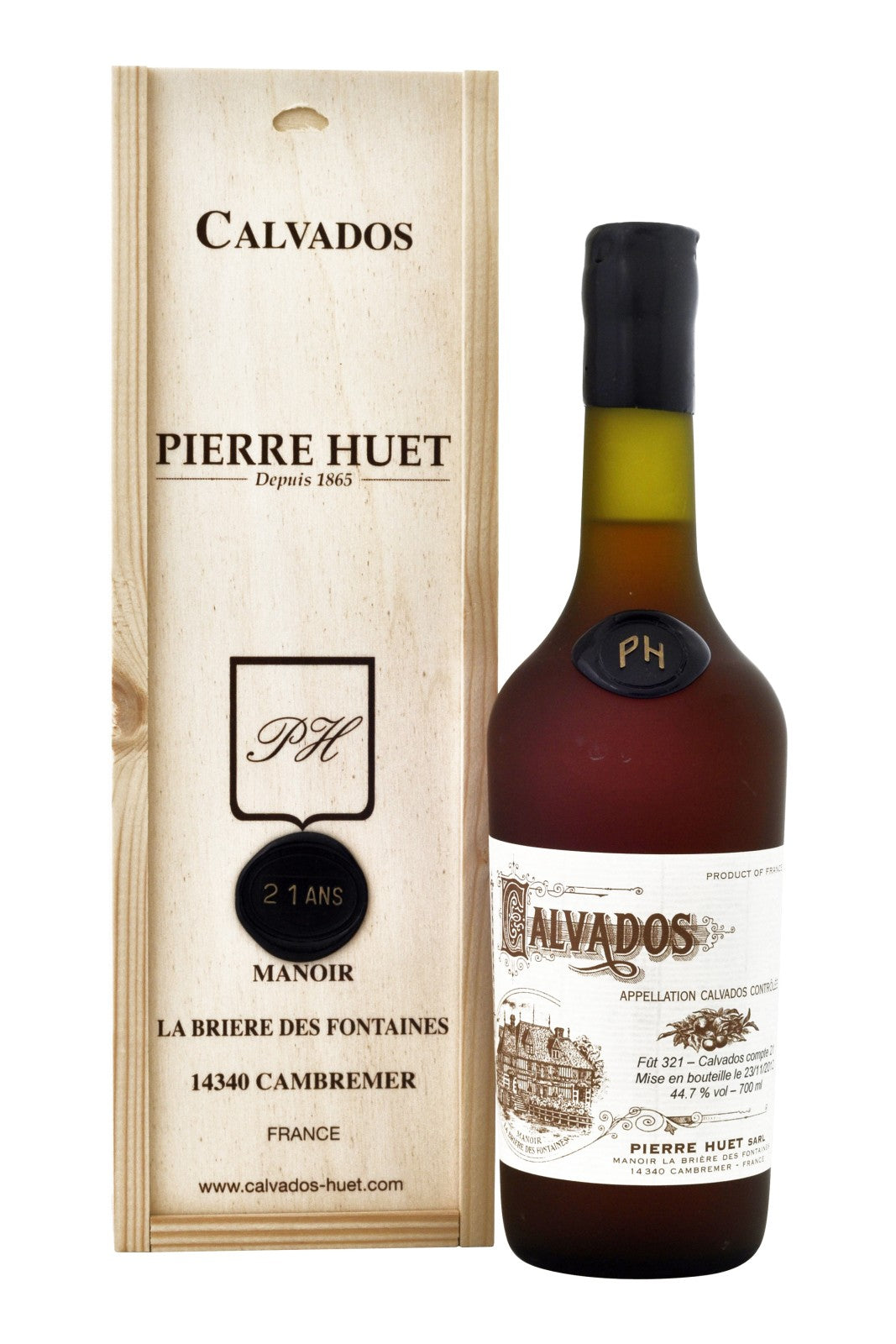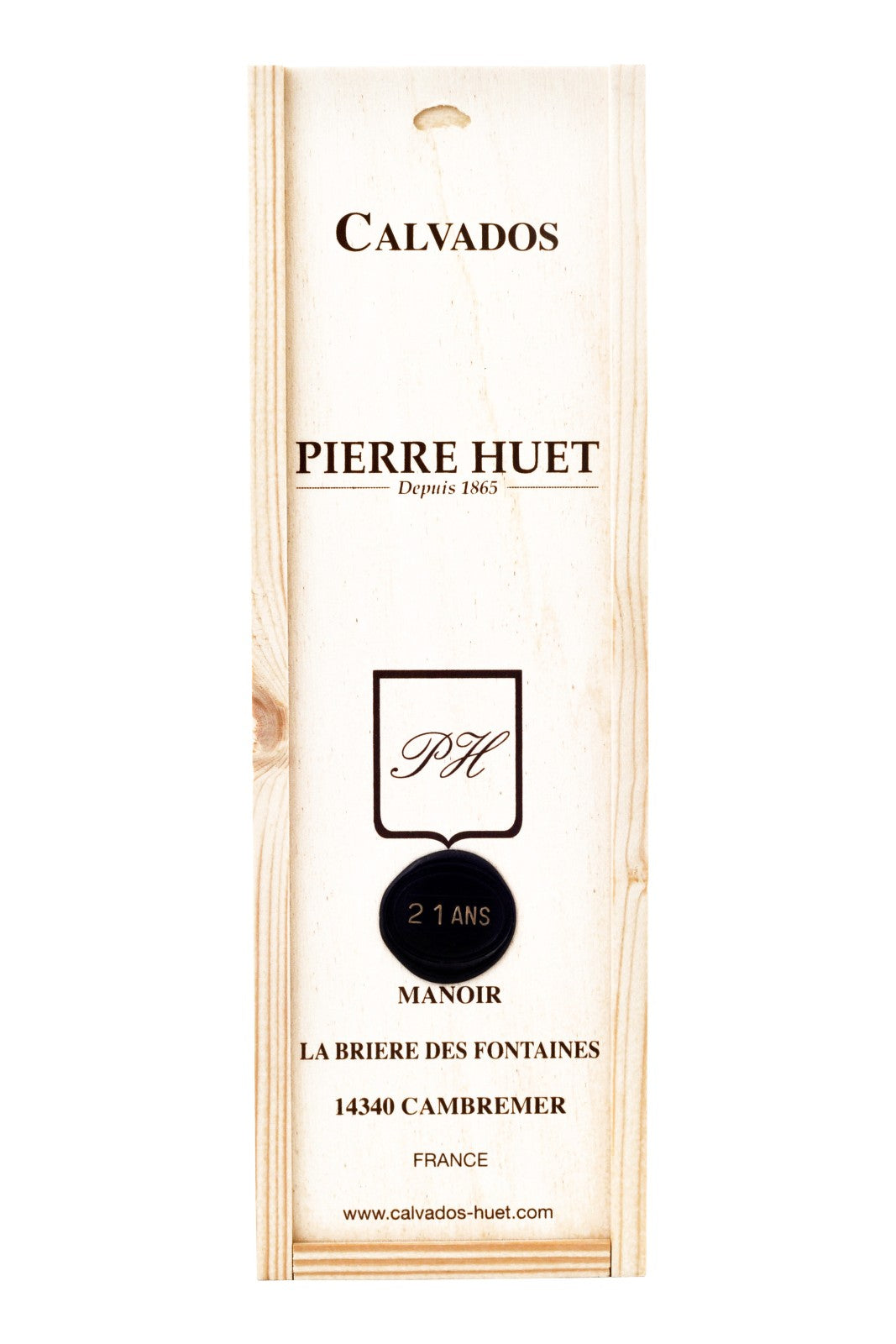 Pierre Huet 21 Year Old Fut 321
Non reduced Calvados, non filtered, on demand bottling, taken from the top part of the cask. Calvados AOC (Protected Designation of Origin)
Year of distillation: Between July 1st, 1990 and June 30th, 1991
Minimum of 21 years in oak barrels. On demand bottling, taken from the top part of the cask (n°321).  Non filtered, non reduced – Stock : 48 bottles
First nose, apple and menthol are really present with opposed fragrances of humid storehouses, mushrooms and saffron. Progressively, honey and heather smell appear.
Palate is delicate, wide and crystallised.  This Calvados must be consumed preferably in a Calvados or « tulipe » glasses, at 18–20 °C.

We advice to leave this Calvados about 15 minutes in a glass before tasting.
With optimal preservation conditions (constant cellar temperature), Calvados can be kept about 10 years.  To open these bottles, it is advised to cut the wax at the level of the joint between the cork and the bottle with a knife.

On the top of the bottle marketed in a wooden box is the seal « PH », which are the initials of our ancestor: Pierre Huet. On the label, you can find: the age, the cask number, the bottling date and the alcohol degree at bottling.

This Calvados AOC is obtained by a simple distillation of cider in an "alambic à colonne" (simple distillation still).  First, the juice obtained by pressing the apples is completely fermented (12 months) in one hundred year old oak barrels.  The still is heated by an innovative and unique process in Normandy: woodchips. Woodchips produced on the Estate serves as ecological combustible.
Calvados obtained is 70% proof.