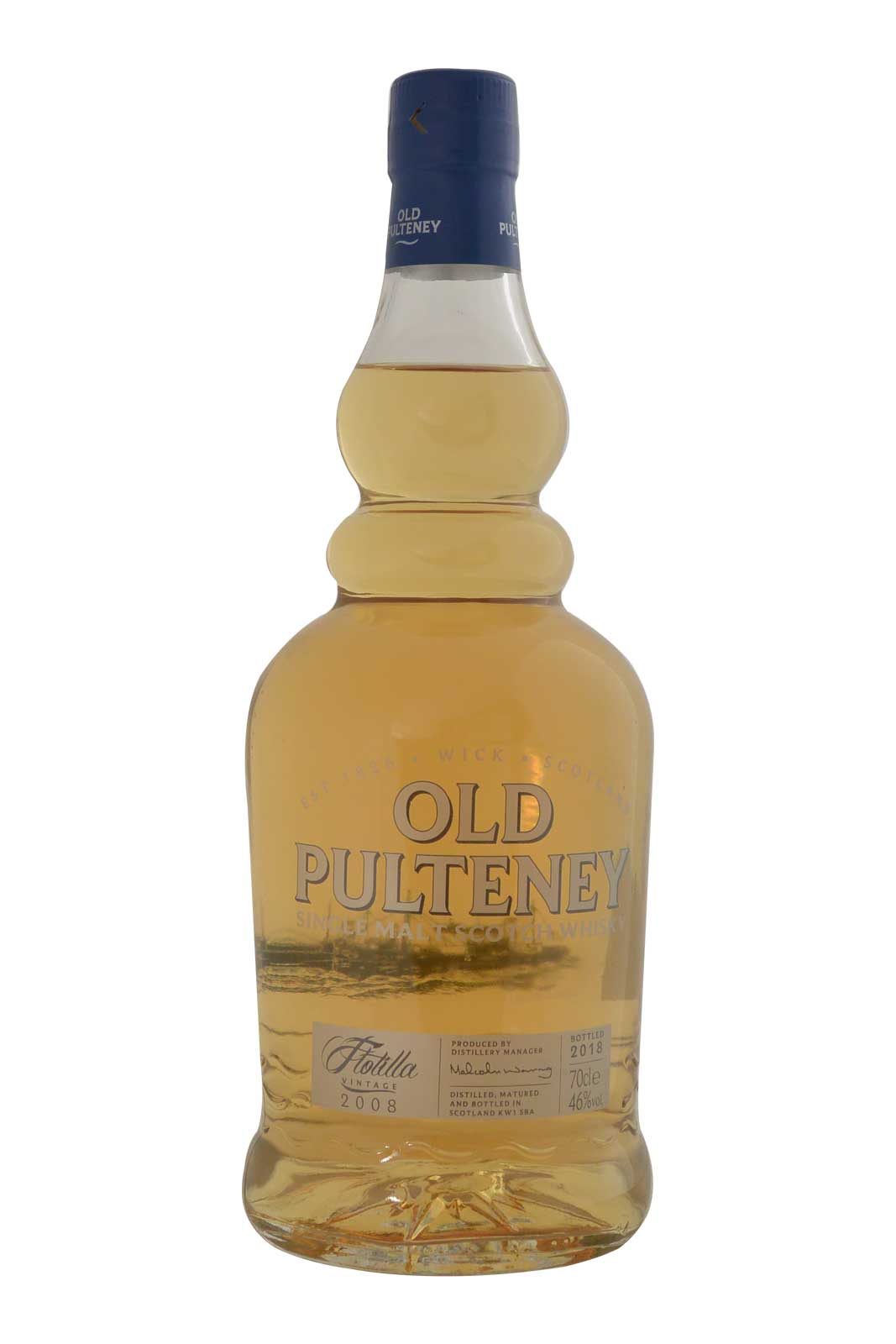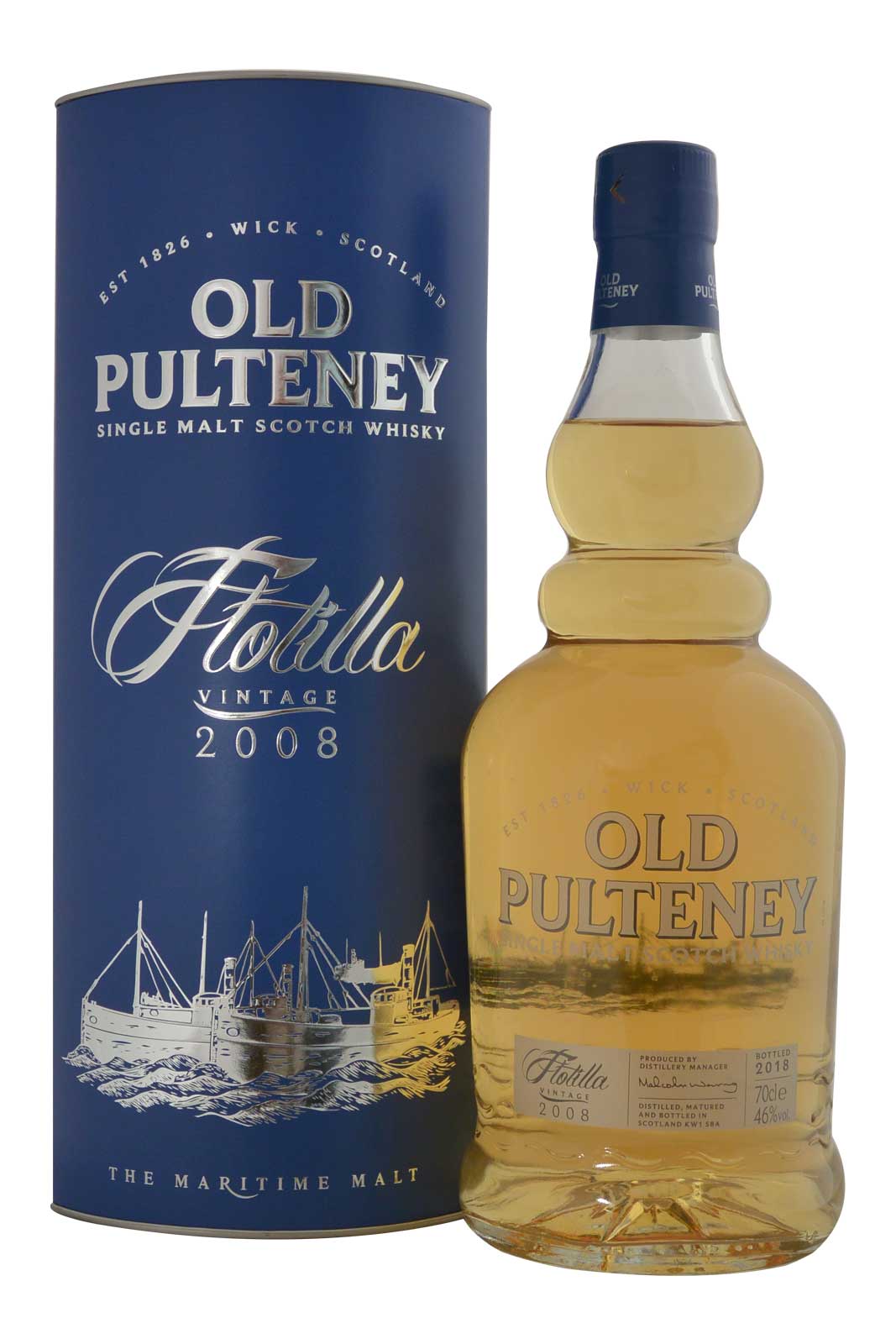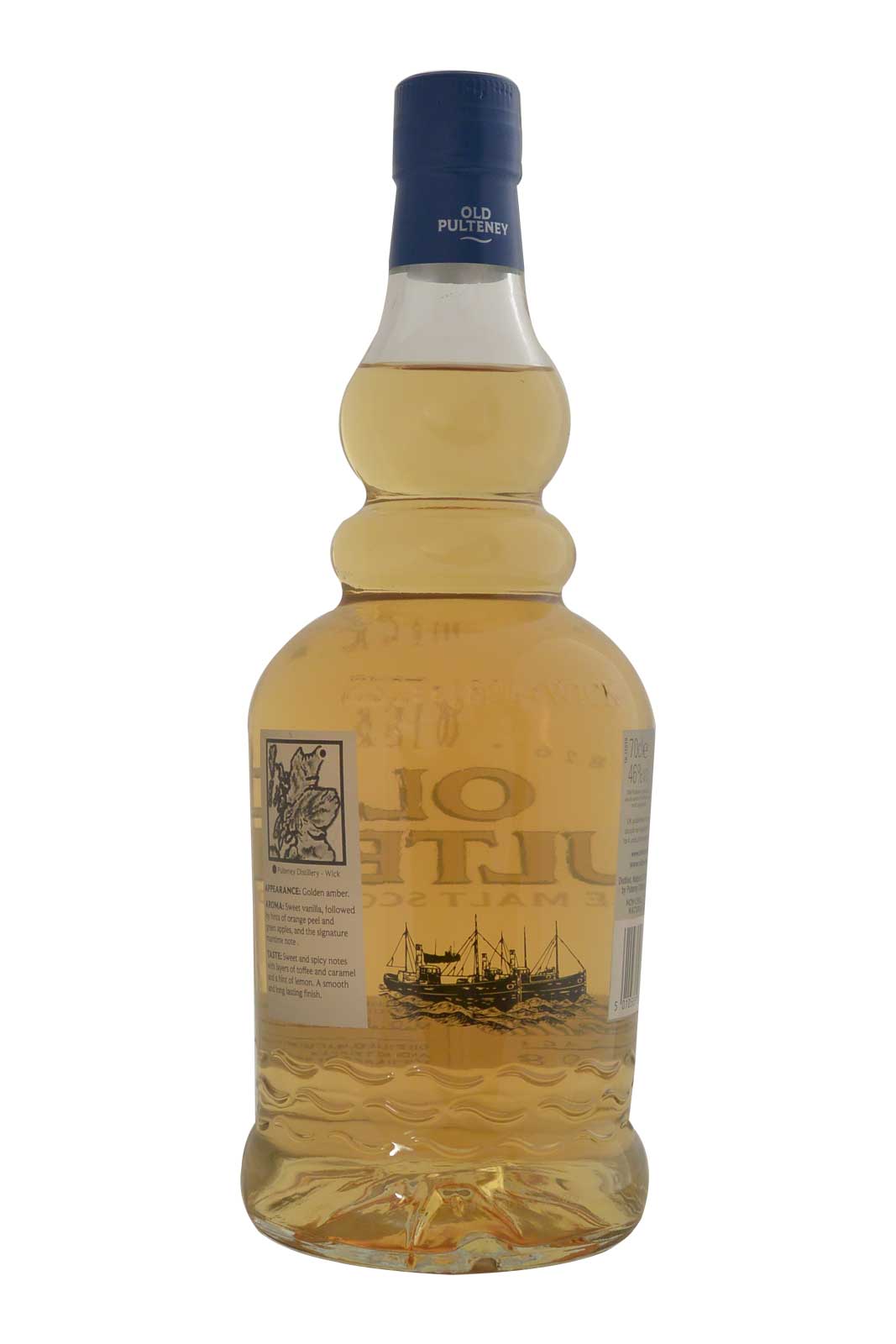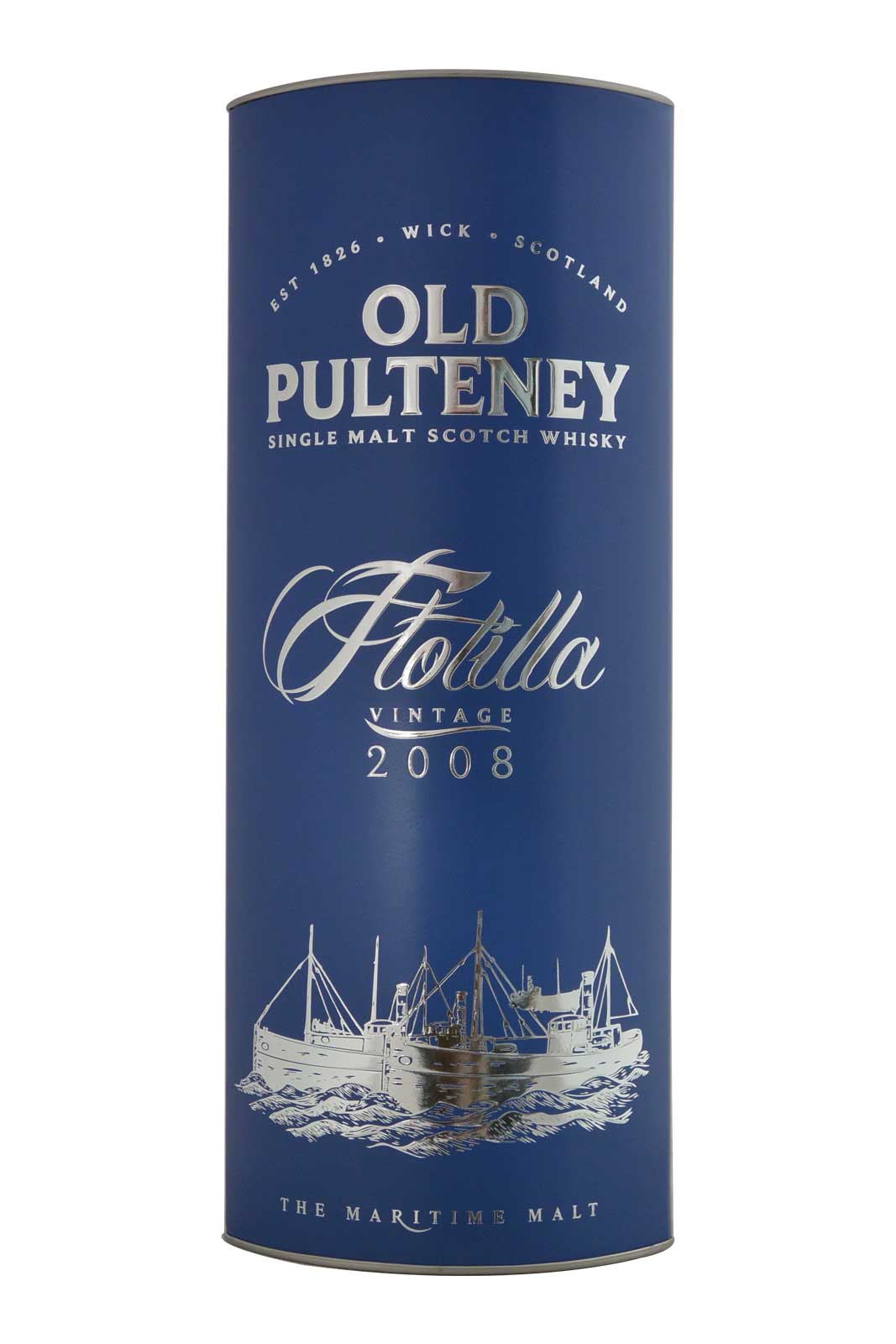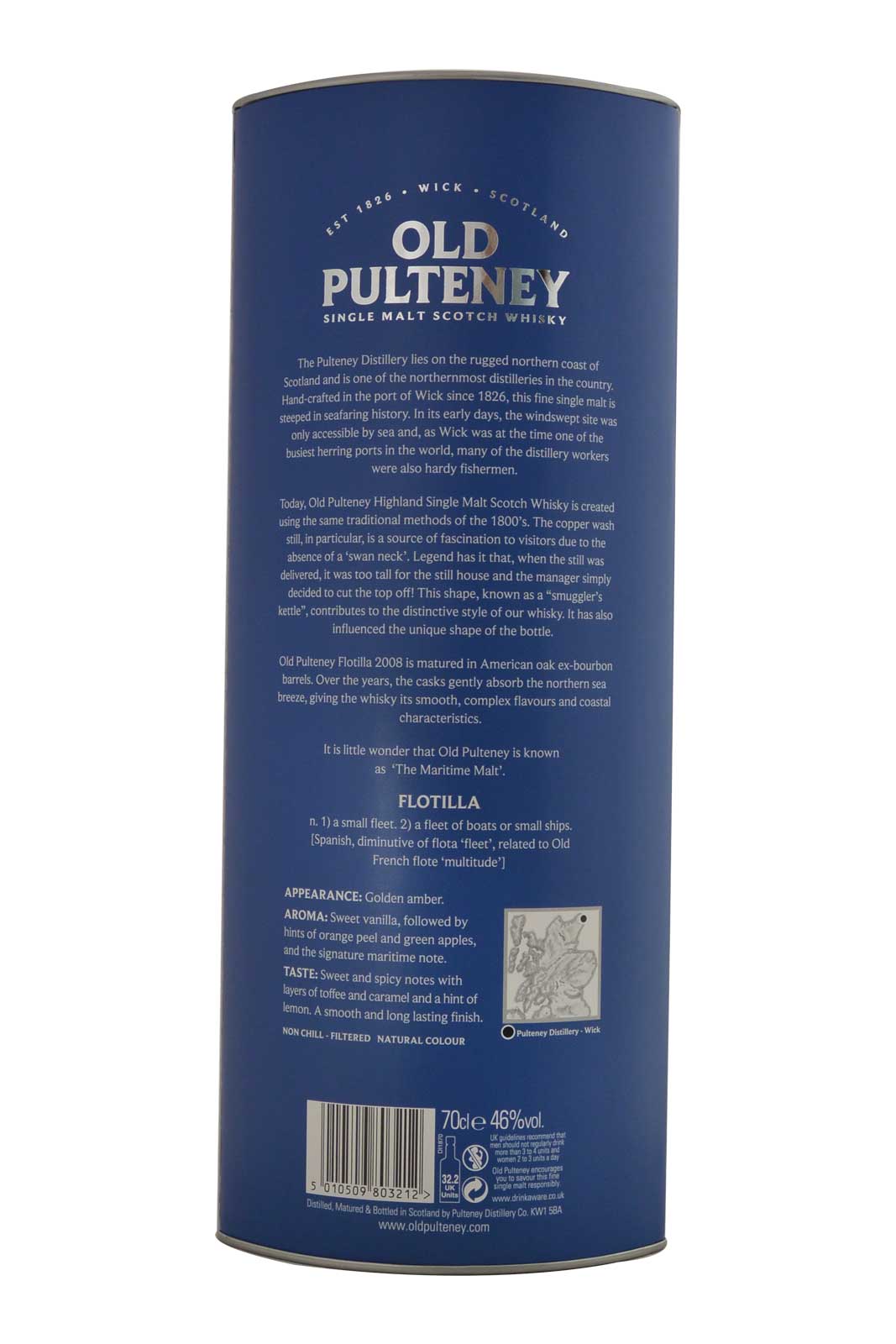 Old Pulteney Flotilla 2008
Old Pulteney 10 years 2008 Flotilla is a delicious single malt whisky that takes you to one of Scotland's northernmost places. This whisky embodies the Old Pulteney house style like no other and matures completely in ex-bourbon casks. The result is a delicious maritime whiskey with influences of fruit and herbs that complement the whole in a tasteful way.
Slightly salty influences come together in the scent with tasteful hints of sweets, fruit and spices. Think apple, pear, vanilla and caramel. Creamy and soft on the palate with a fresh citrus-like touch, sweets, salty influences and a hint of oak. The aftertaste is medium, fruity and spicy.