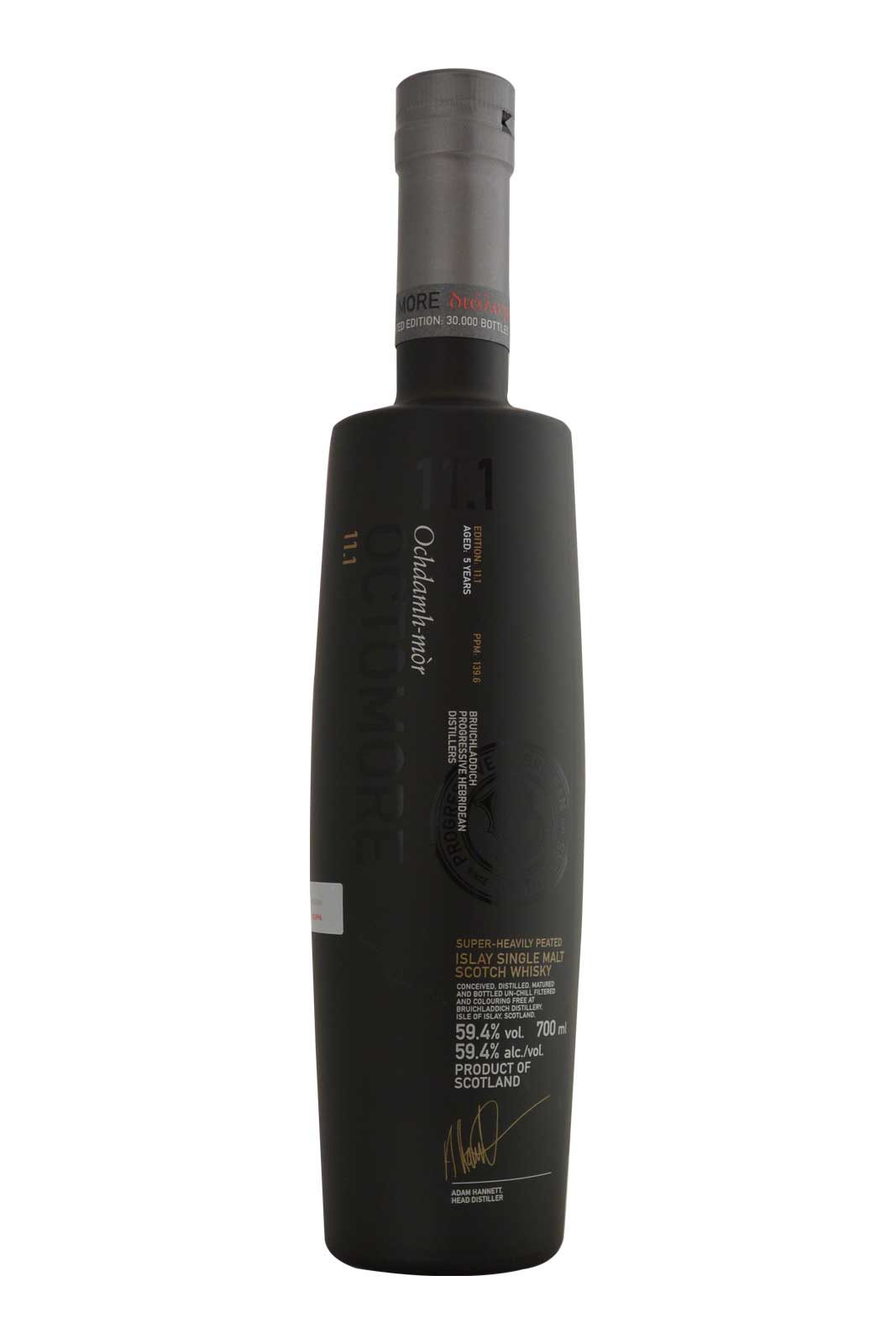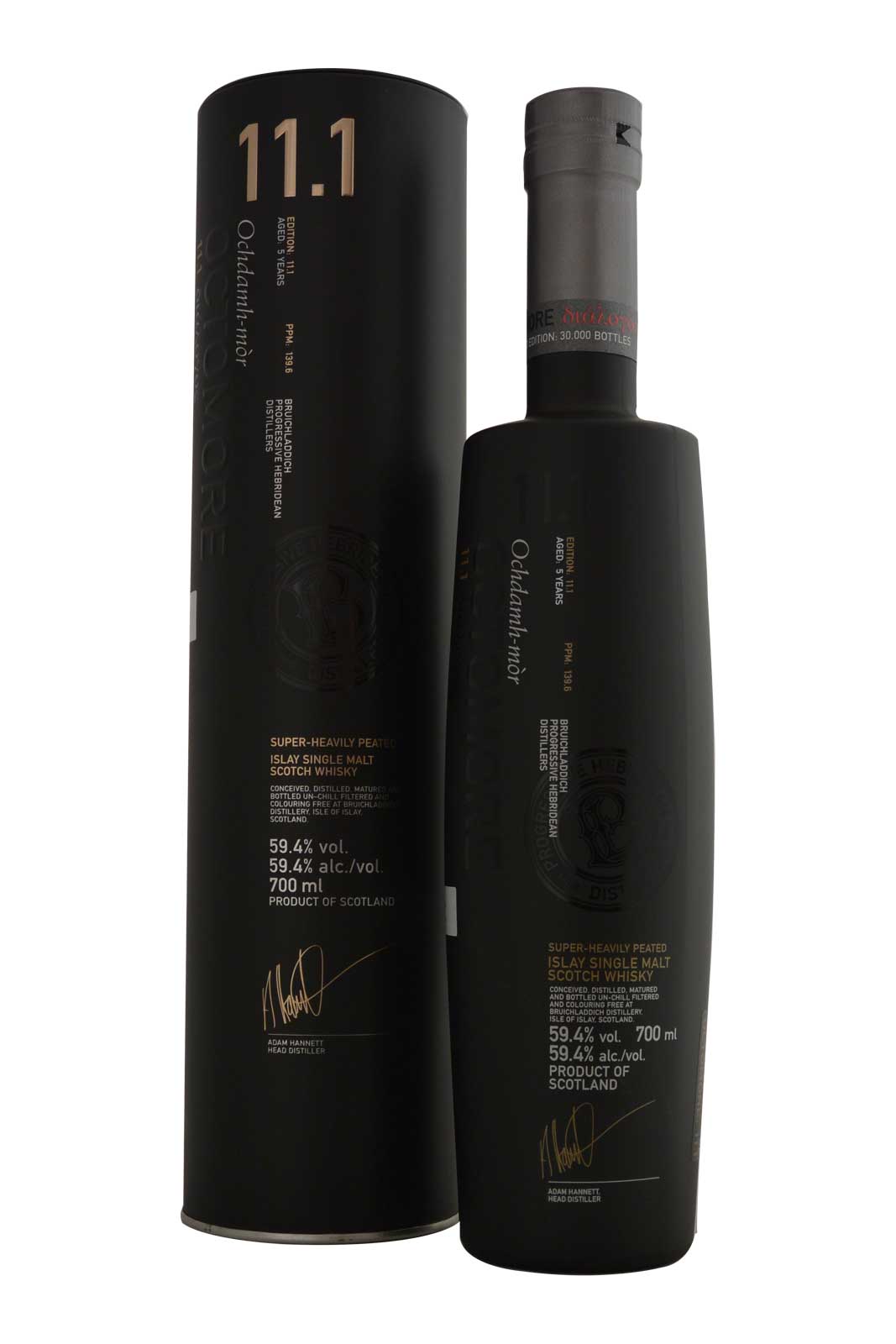 Octomore 11.1
Exposing the structural brilliance of our pure, unadulterated Octomore super heavily peated spirit, our 11.1 edition is powerful, understated and vibrant. Underpinned with a delicate balance of smoke and sweet vanilla from the ex-American oak casks, this single malt has spent just 5 years in contact with fresh first fill wood.
The presence of peat on the palate is huge, and yet is incredibly balanced with clean fruit and floral notes. Distilled in 2014 from the 2013 harvest of 100% Scottish barley then filled into active ex-American oak, this high provenance, high peat single malt is a fitting embodiment of how quality ingredients demand less time to reach maturity. Malted to 139.6 PPM. Distilled in 2014 from the 2013 harvest of 100% Scottish grown Concerto and Propino barley. Full term maturation in first fill American casks from Jim Beam; Heaven Hill and Jack Daniels.
Matured entirely on Islay for five years. Bottled unchill-filtered and colouring free at Bruichladdich Distillery, 59.4%. Limited to 30,000 bottles. Nose: Initial notes of Lemon, wet peat, pencil shavings, and a salty minerality. Peach yoghurt, cinder toffee, rubbery smokey almost antiseptic notes come from the peat smoke, well balanced with the green fruit and malty notes coming through the spirit. Honey, malt sugar, dried grass, come through with time with a little hint of ginger and wood spice. Taste: Brown sugar sweetness hits the palate initially.
The chilli heat of high strength carries the Octomore DNA across the palate, it is clean, supple in texture and has a complex combination of flavours rushing for attention. Another taste and stone fruit, apricot, that peach yoghurt come to the fore and then the cask influence appears with sweet vanilla, toasted oak, brown sugar and soft toffee. The maritime notes, the minerality and citrus all weave the Bruichladdich DNA through the flavour profile bonding the sense of place and identity in this dram. Finish: Malt, huge Peat notes, earthy and oily, tar and bonfires. Vanilla honey, ginger spice and syrupy sweetness.