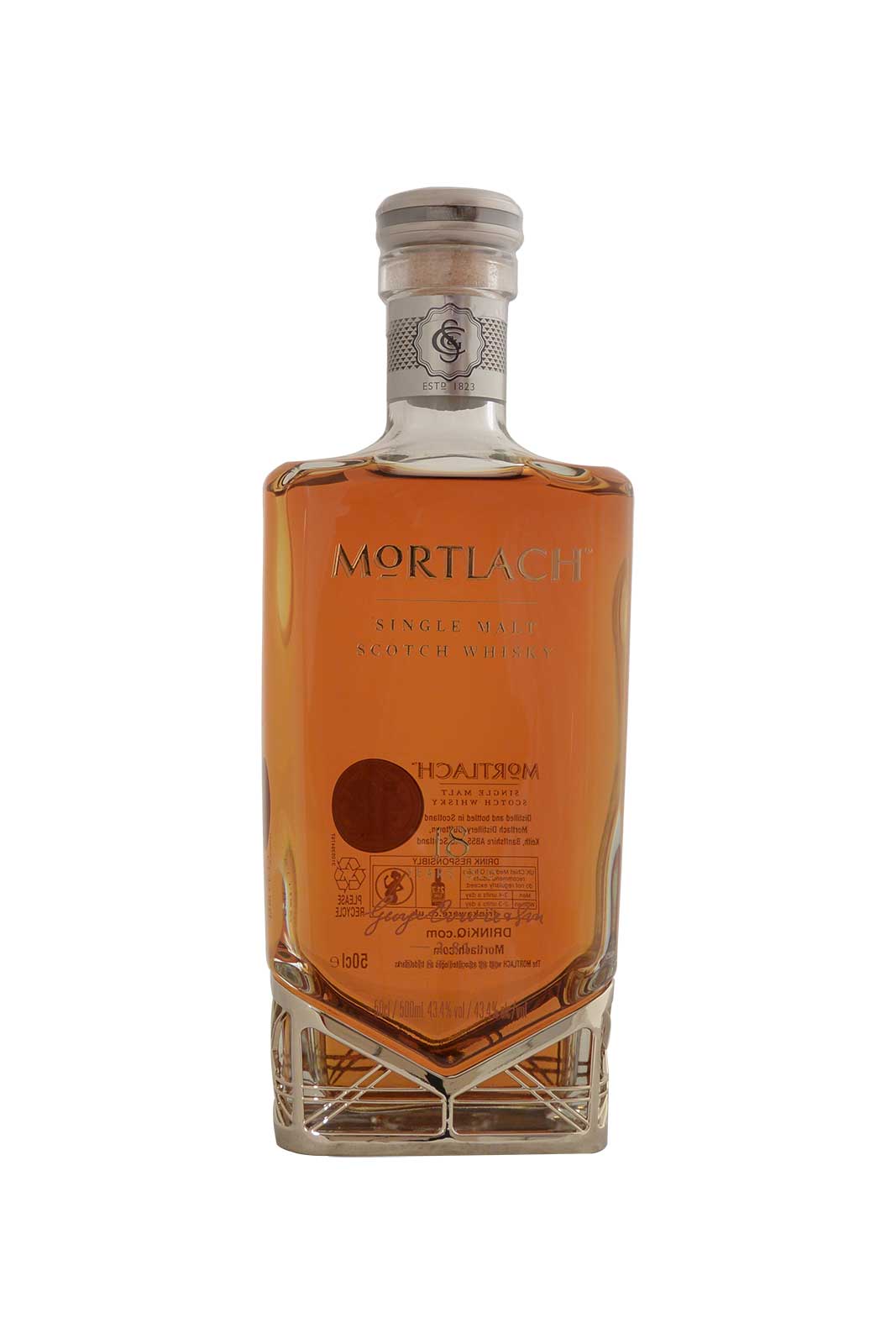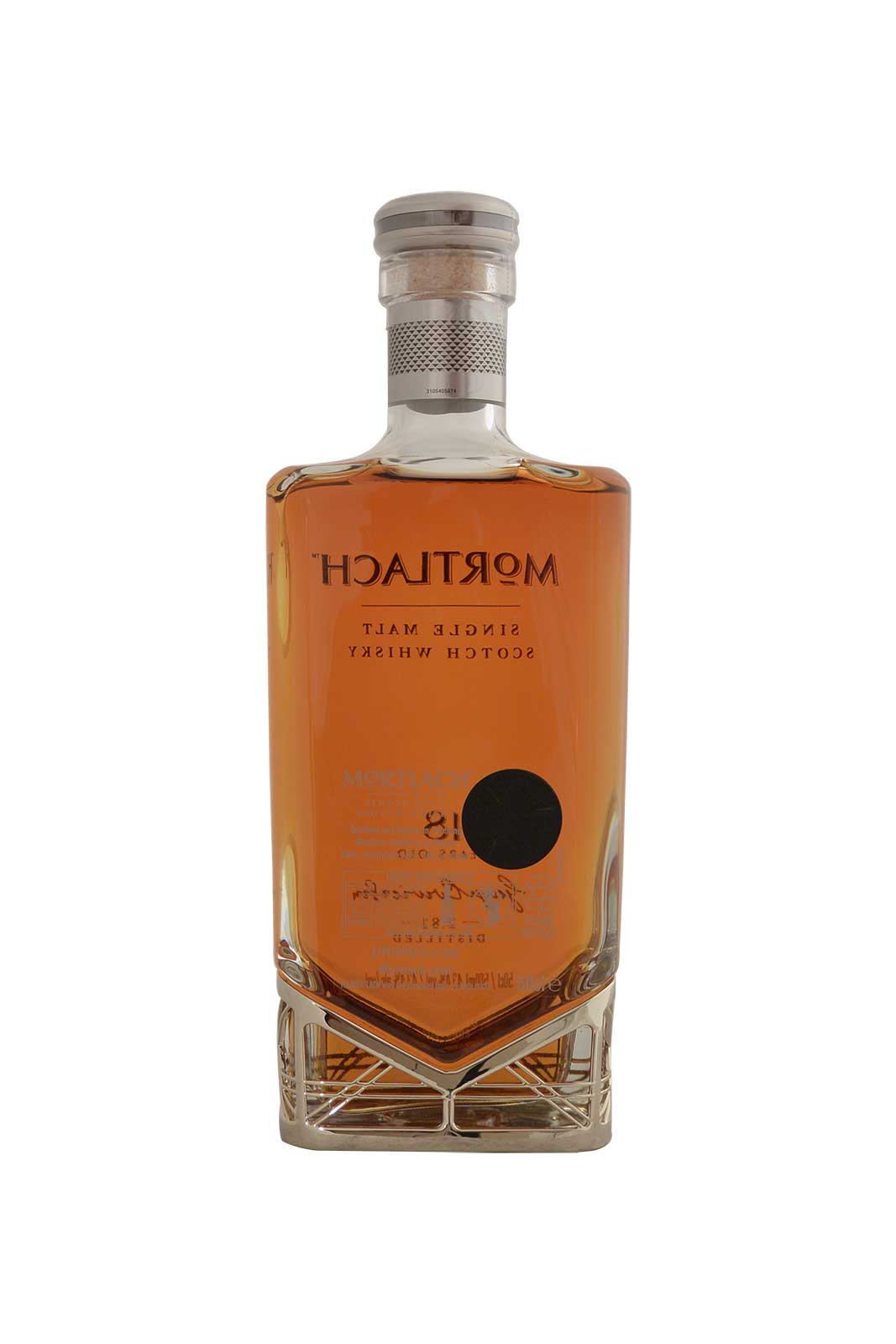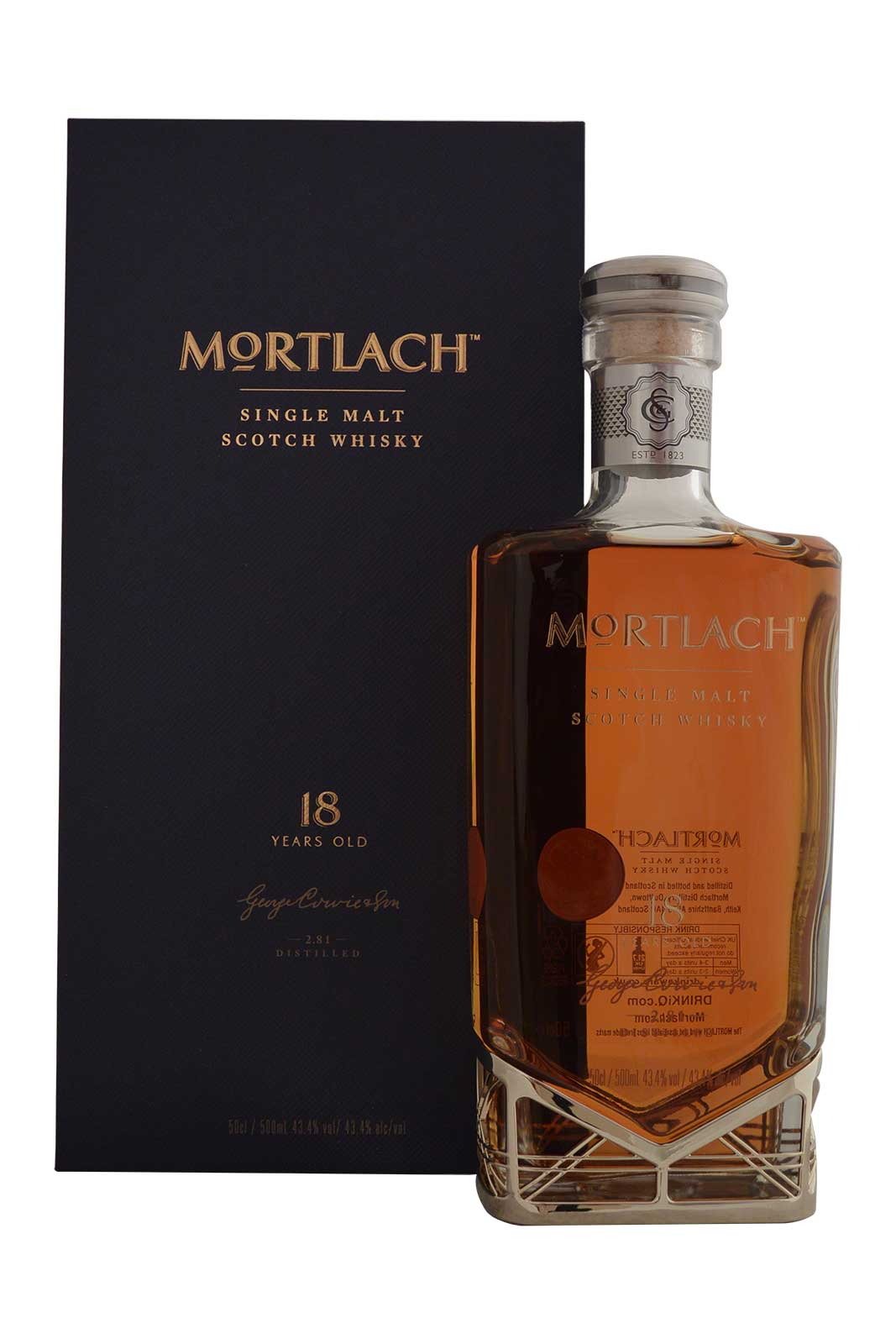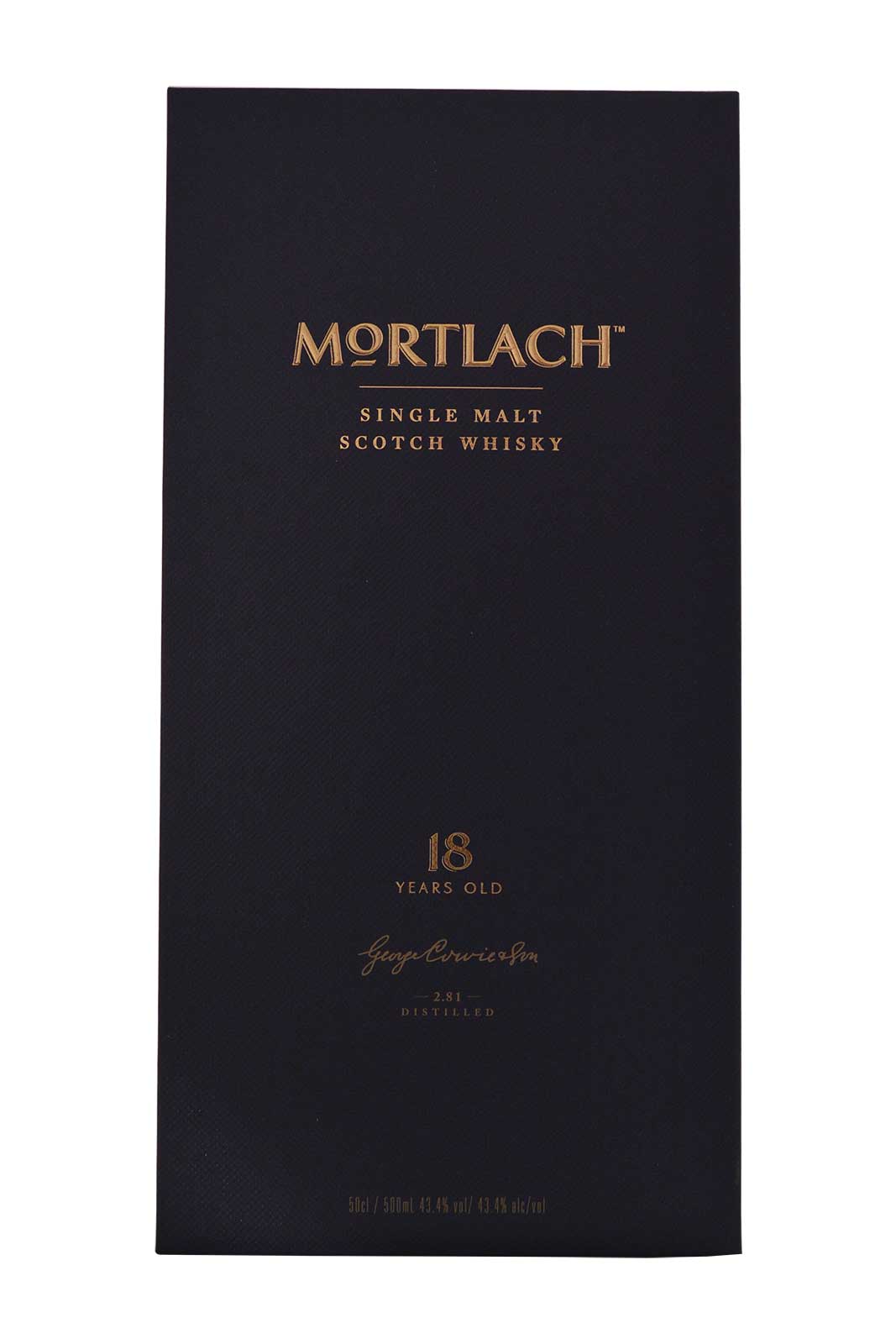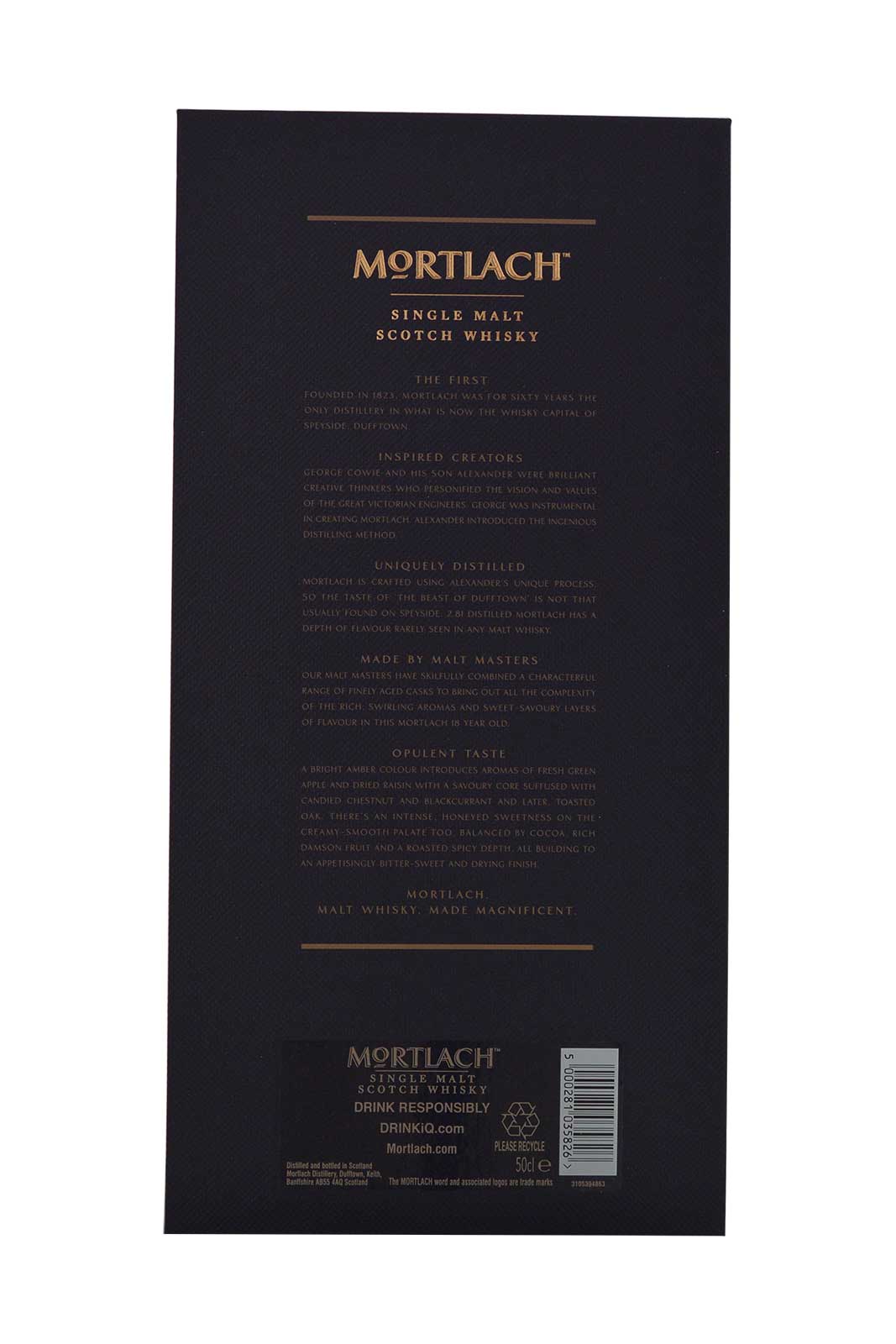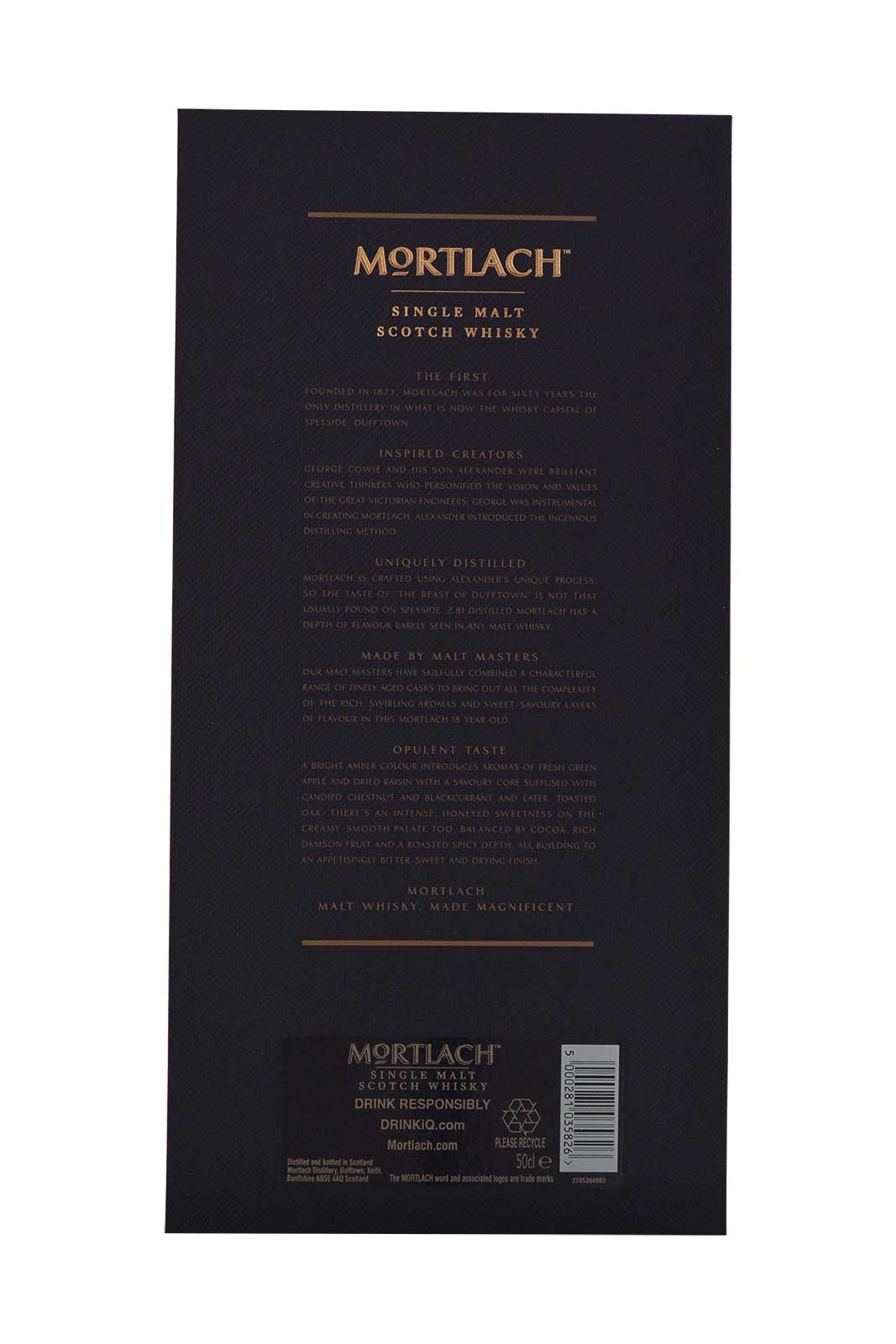 Mortlach 18 Year Old Single Malt Scotch Whisky (2014 Release)
Delve into the rich heritage of Speyside with the Mortlach 18 Year Old Single Malt Scotch Whisky, an exquisite expression released in 2014 as part of a new range from the acclaimed distillery. This range re-emerged to the delight of whisky connoisseurs, accompanying the Rare Old, the luxurious 25 Year Old, and the travel retail exclusive Special Strength.

The Mortlach 18 Year Old comes impeccably matured in a meticulously chosen blend of Sherry and refill American oak casks, infusing this Scotch with a unique balance of robust flavors and gentle undertones. Every sip unveils the intricacy and craftsmanship inherent to Mortlach distillery.

The bottle itself is a piece of artistry, encased in an elegant metal framework at its base, making it not just a whisky, but a collector's item. The sophisticated packaging mirrors the superior quality and tradition encased within, promising an unrivaled tasting journey.

With its rich, multi-layered palate and visually captivating presentation, the Mortlach 18 Year Old Single Malt makes a timeless addition to any whisky collection or an unforgettable gift for aficionados.