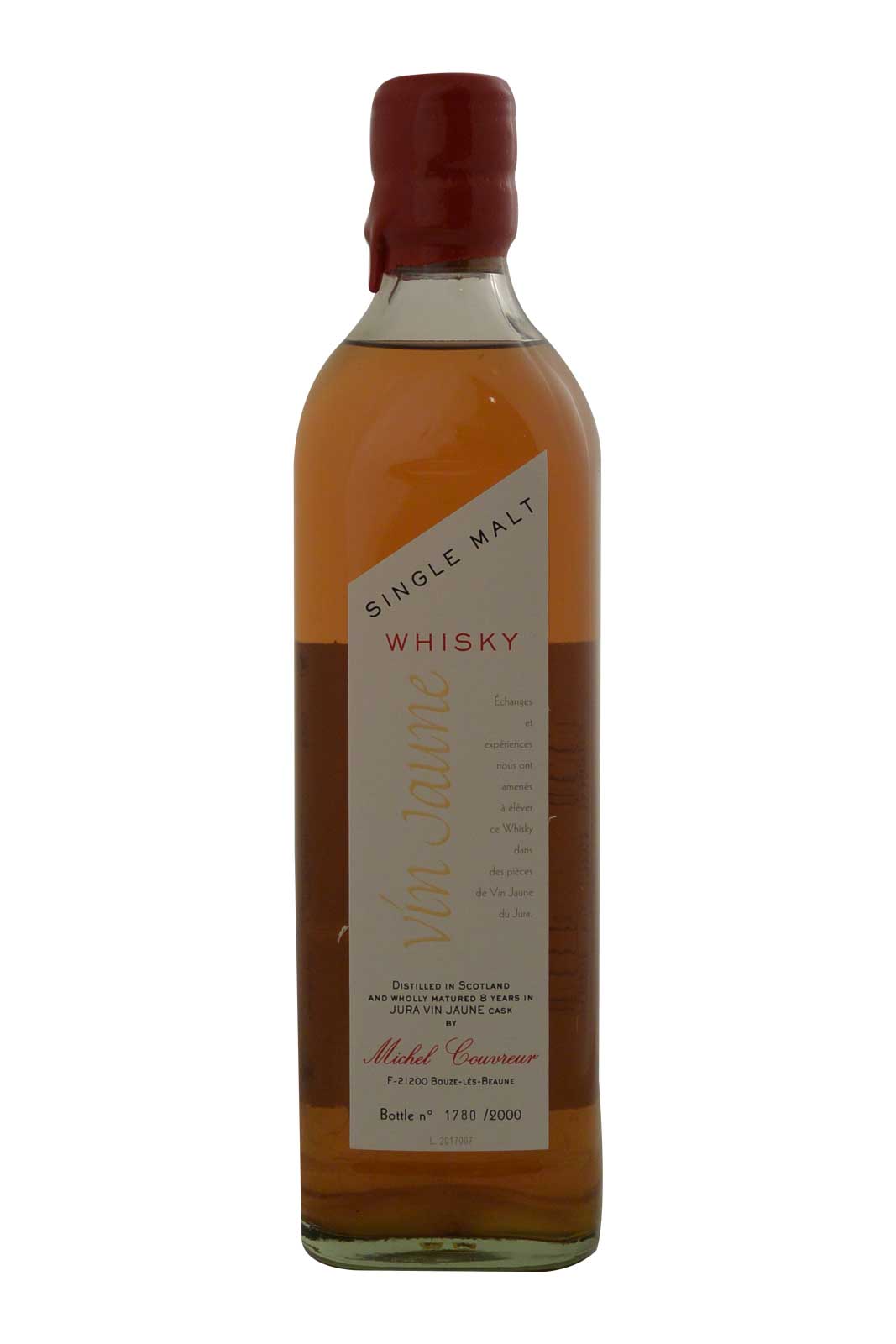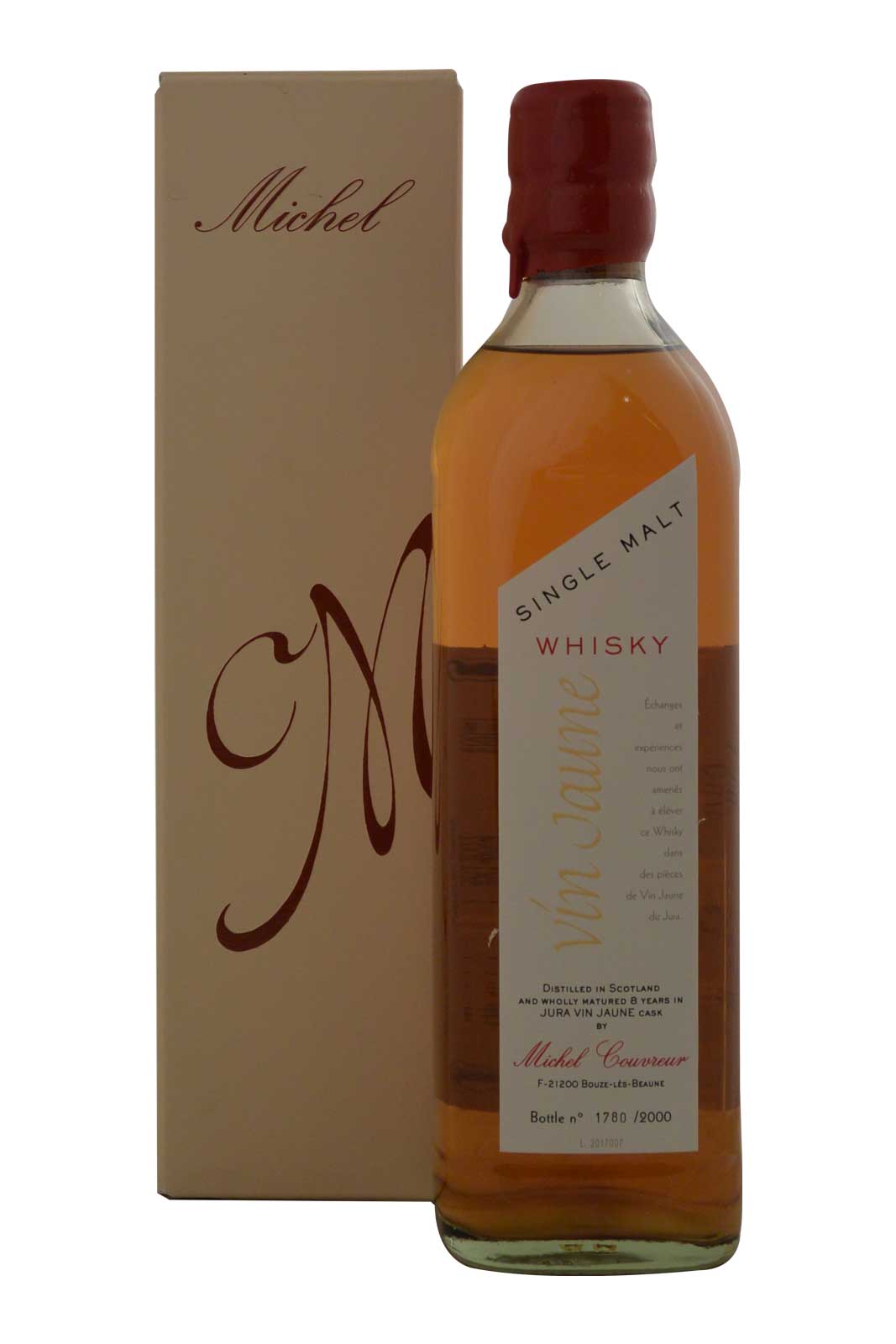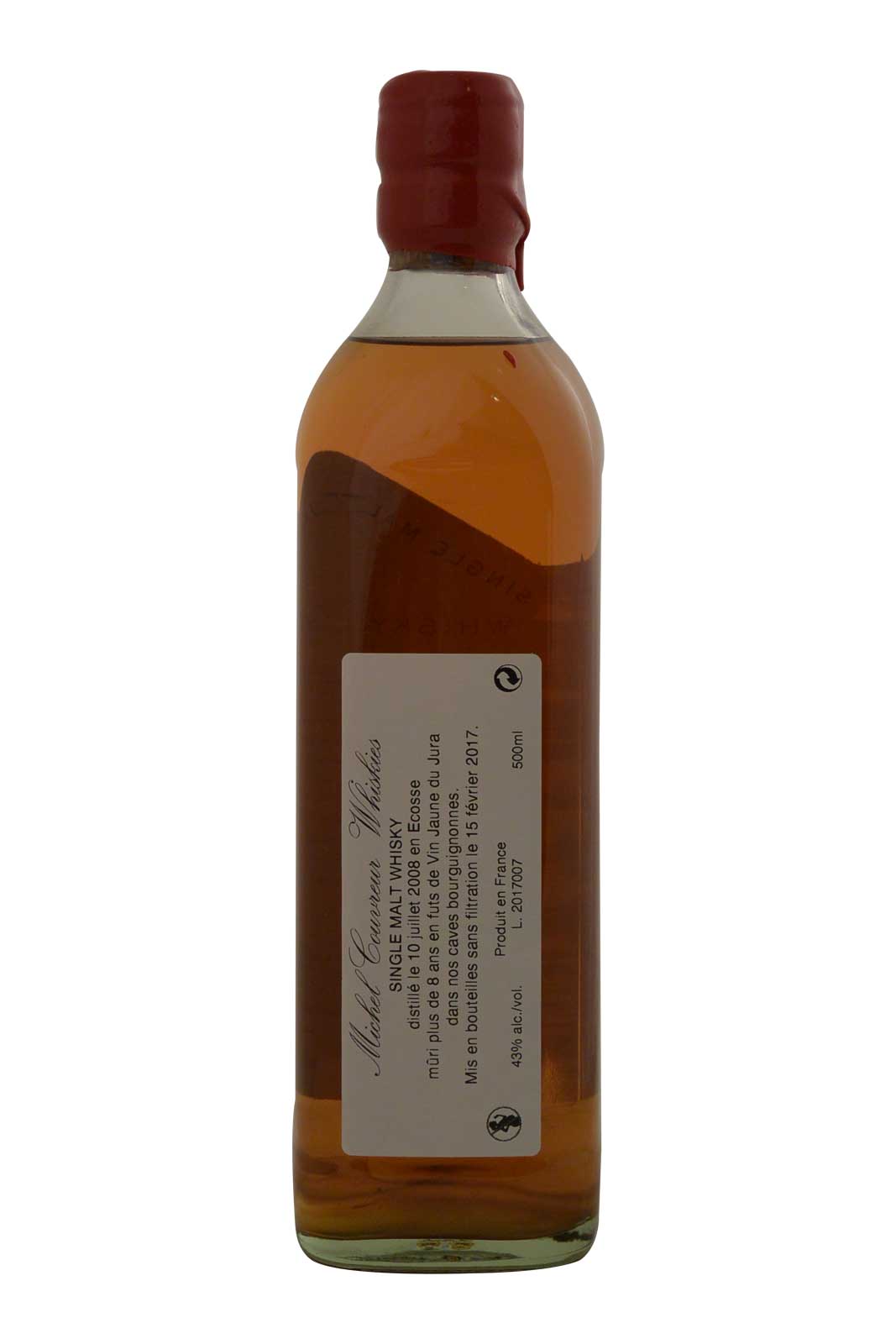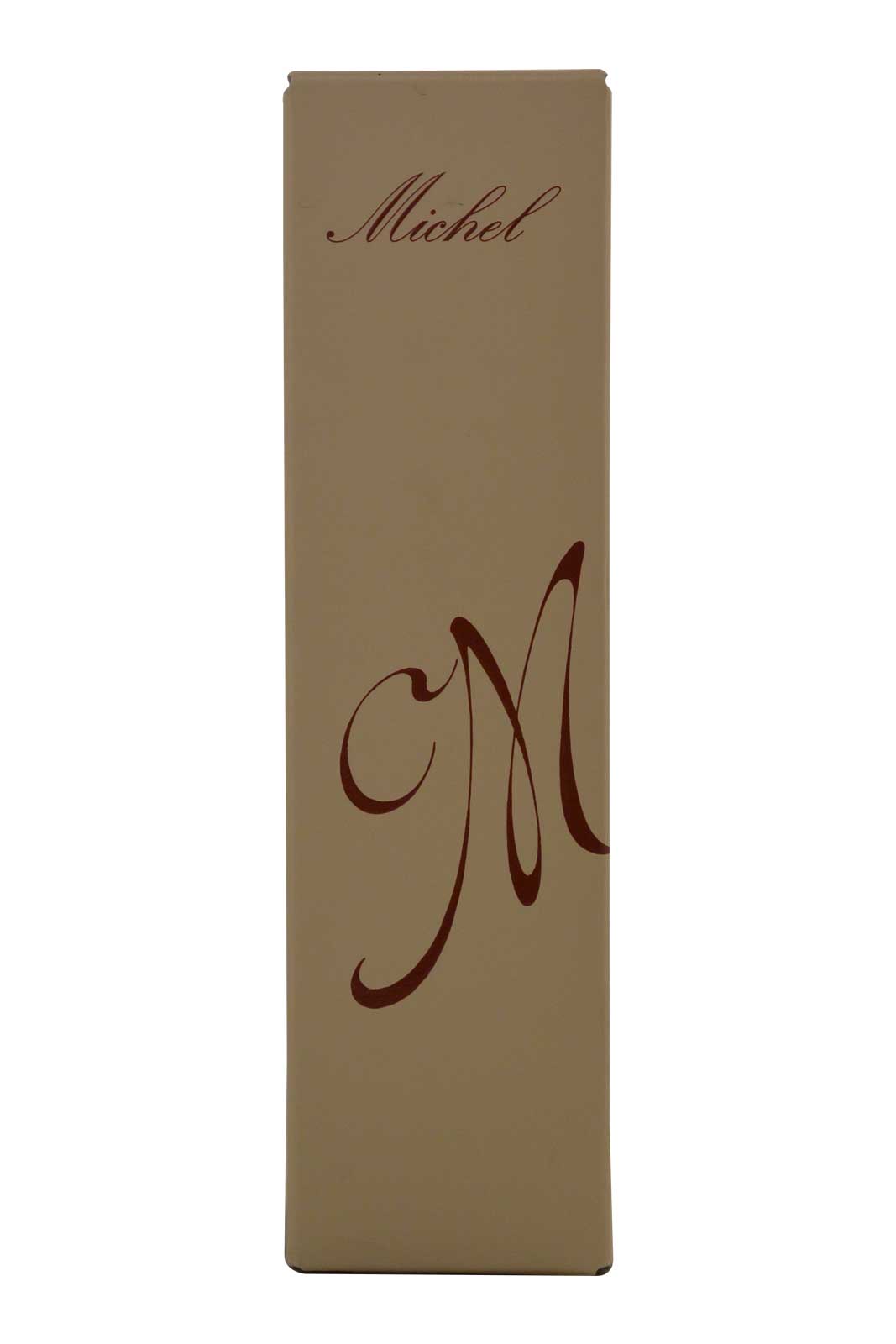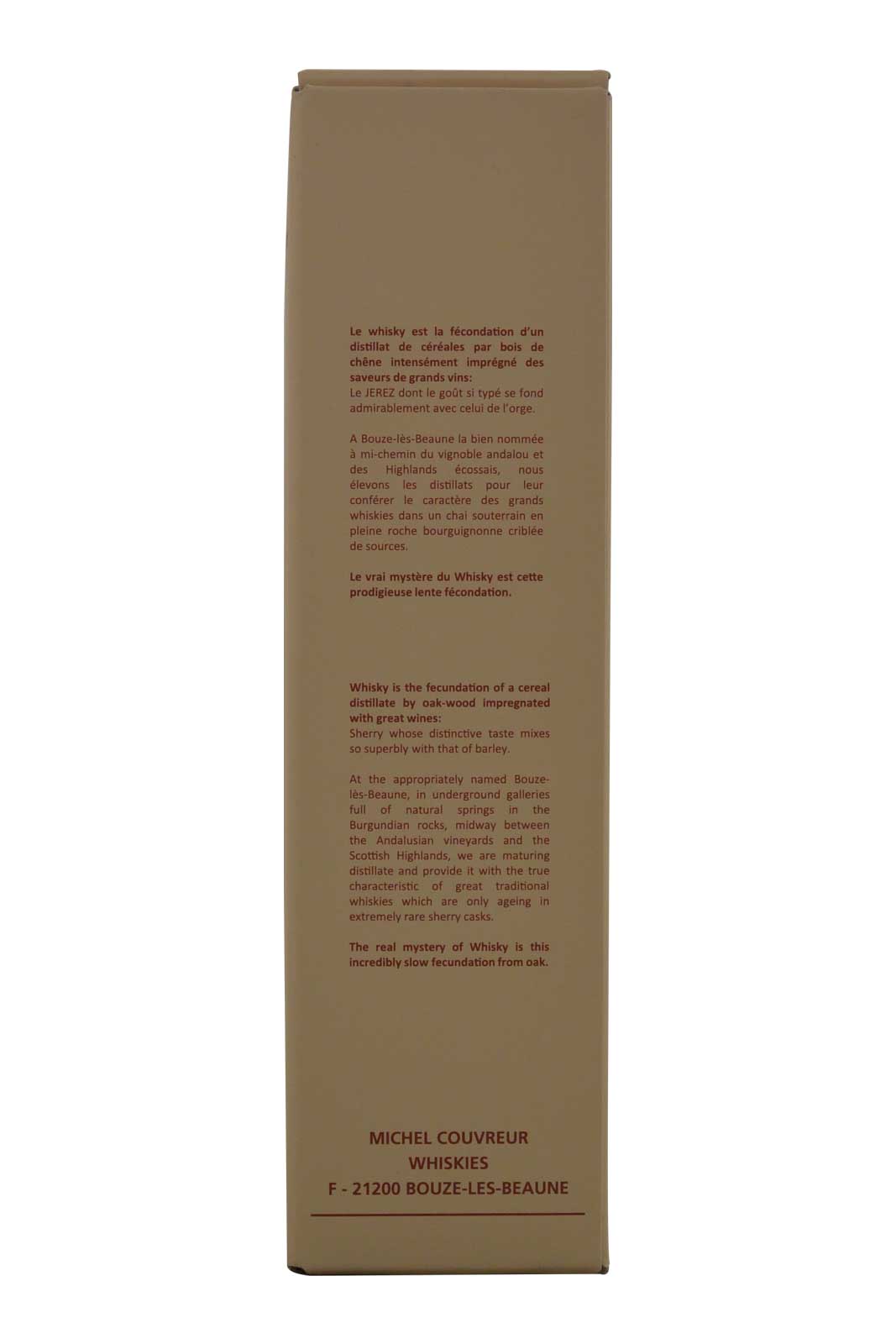 Michel Couvreur Vin Jaune
This Vin Jaune whisky is a single malt distilled on July 10th 2008 in Scotland and aged 7 years in barrels of Vin Jaune du Jura.
These casks come from the Domaine de Bénédicte and Stéphane Tissot and are intensely impregnated. Having undergone several vintages of Vin Jaune (6 years and 3 months mandatory for the Vin Jaune appellation), they are delivered unrinsed, still fresh from the wine - the lees and the veil still being present. Matured in the very humid parts of the cellar, a slight reduction is necessary in order to obtain 46% vol. of alcohol.