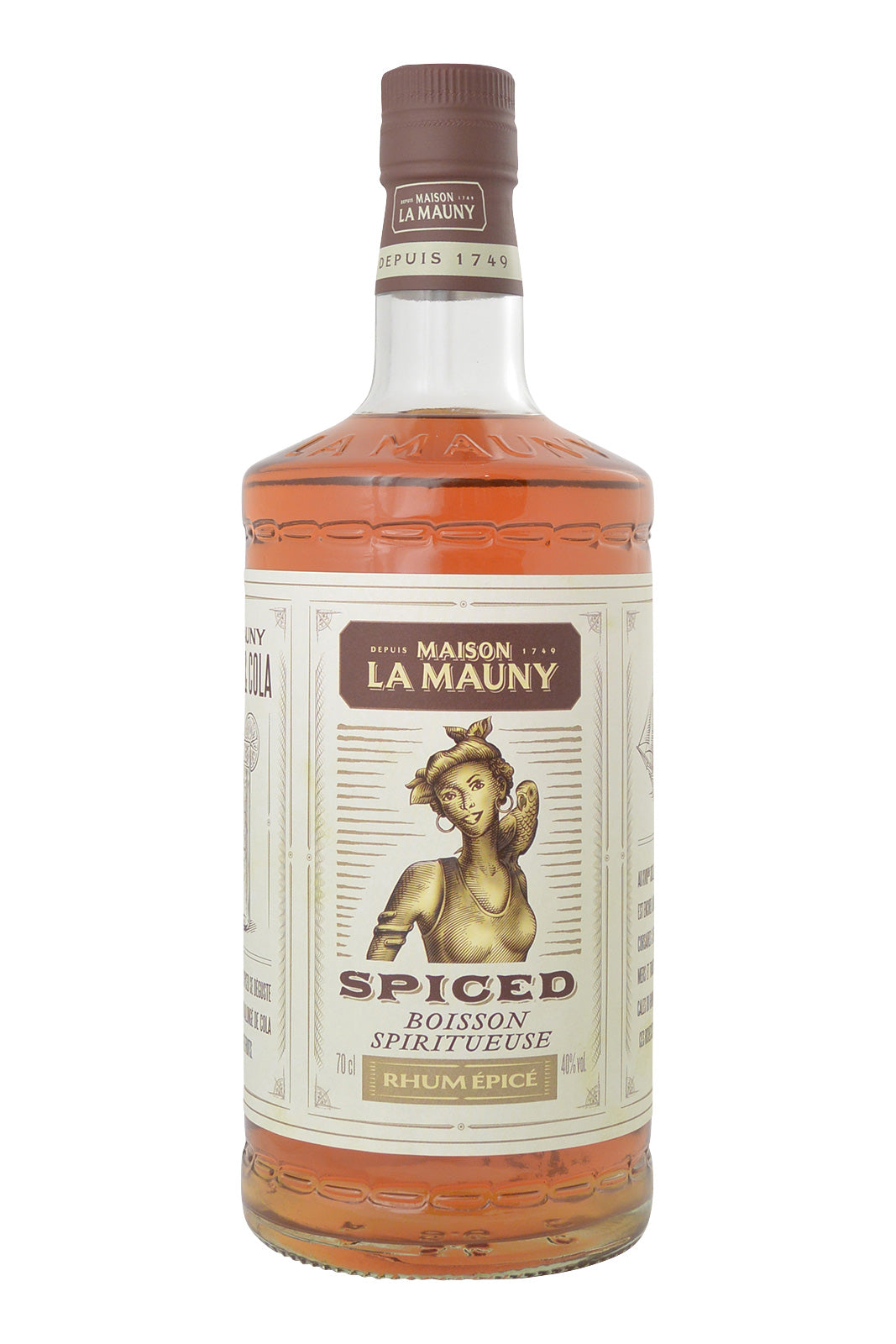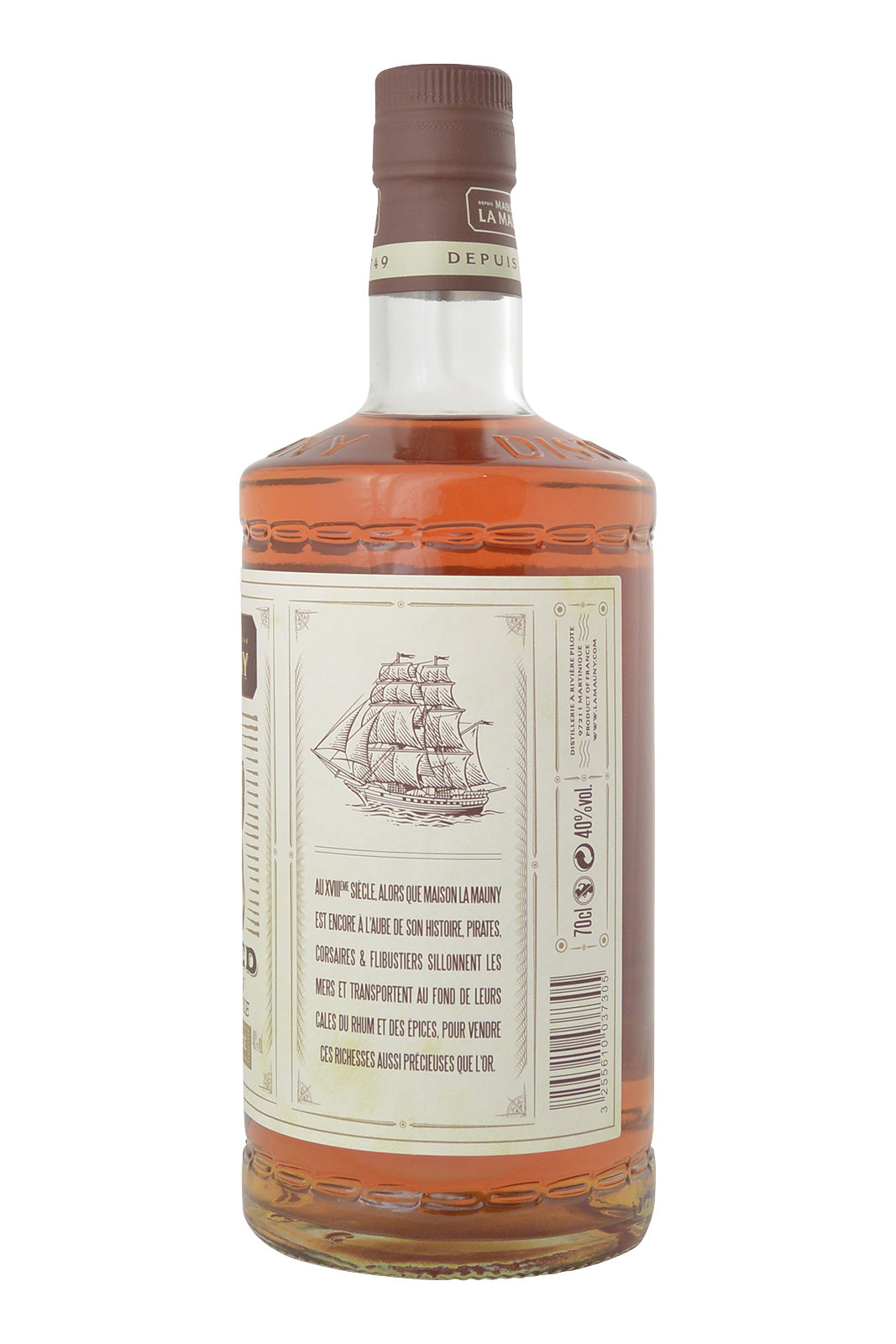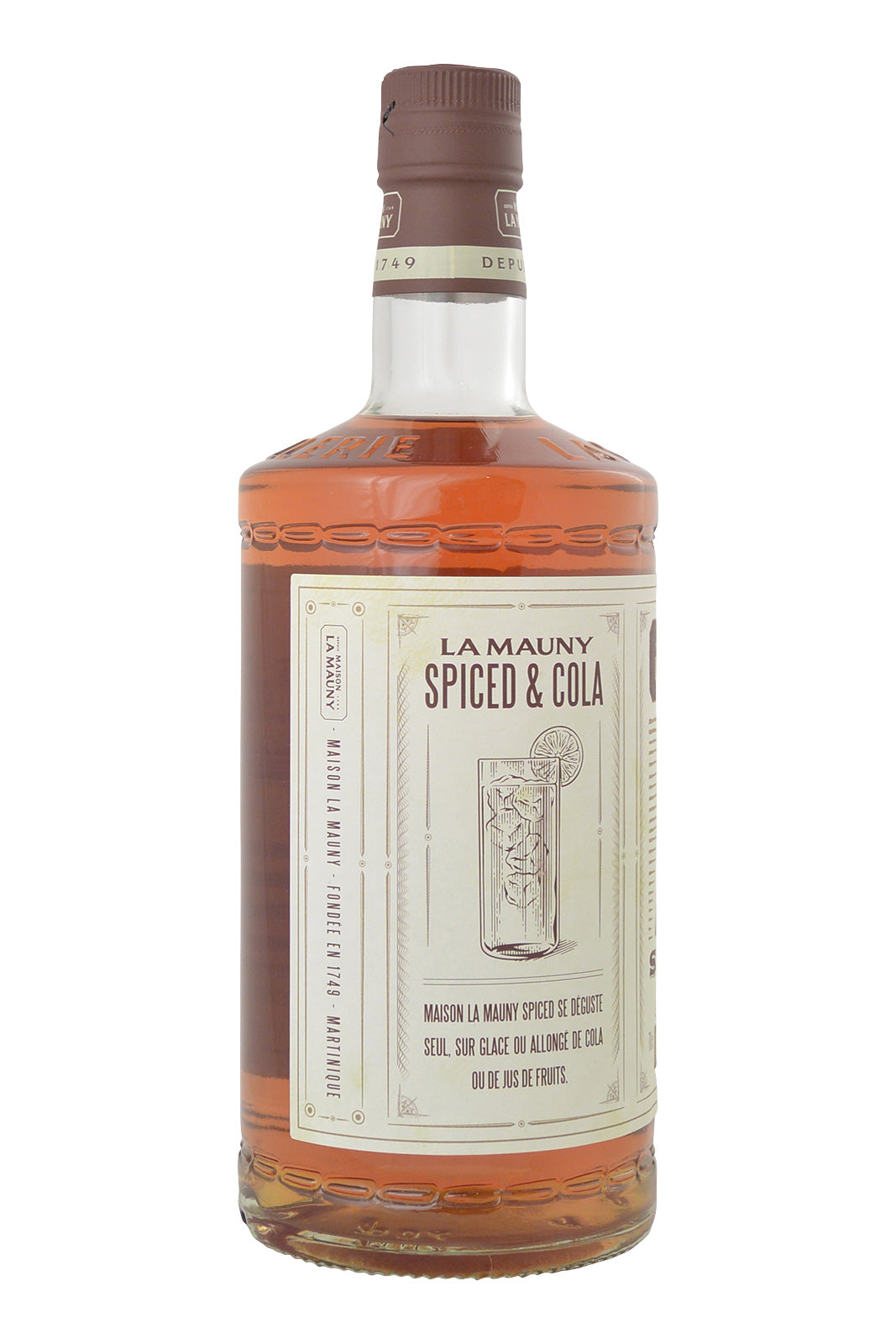 Maison La Mauny Spiced Boisson Spiriteuse Rhum Epicé
Maison La Mauny Spiced is a subtle combination of Agricole rum and mild spices from the Antilles: Cinnamon, Vanilla and Nutmeg.
The color is antique-gold with mahogany and copper highlights.
The aroma has prevailing notes of gingerbread, cinnamon and honey followed by notes of black and white pepper and lime.
Rich and smooth, the flavors of spices and brown sugar linger with notes of caramel and citrus fruit
The finish is sweet and aromatic; perfectly smooth, it has an original signature.