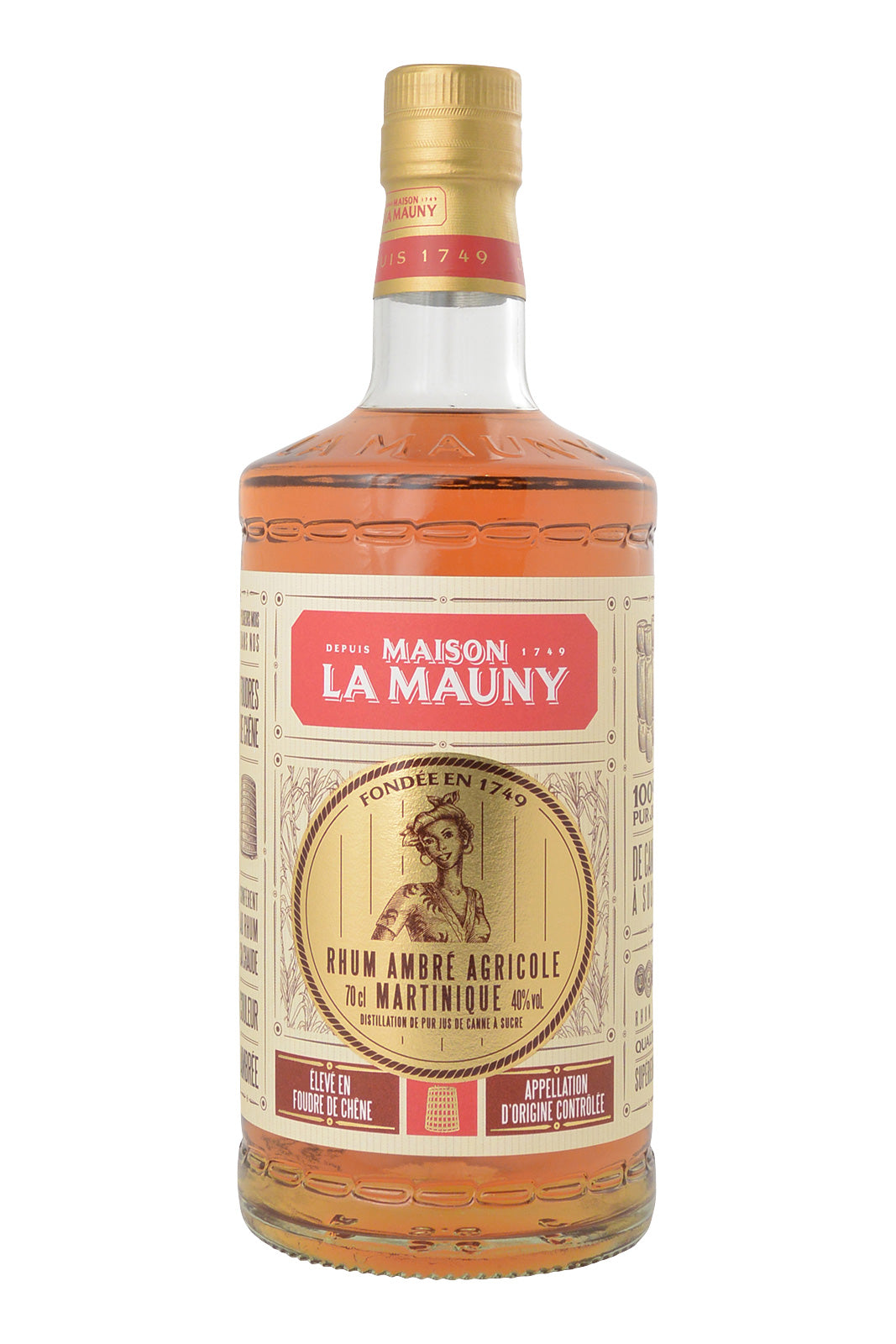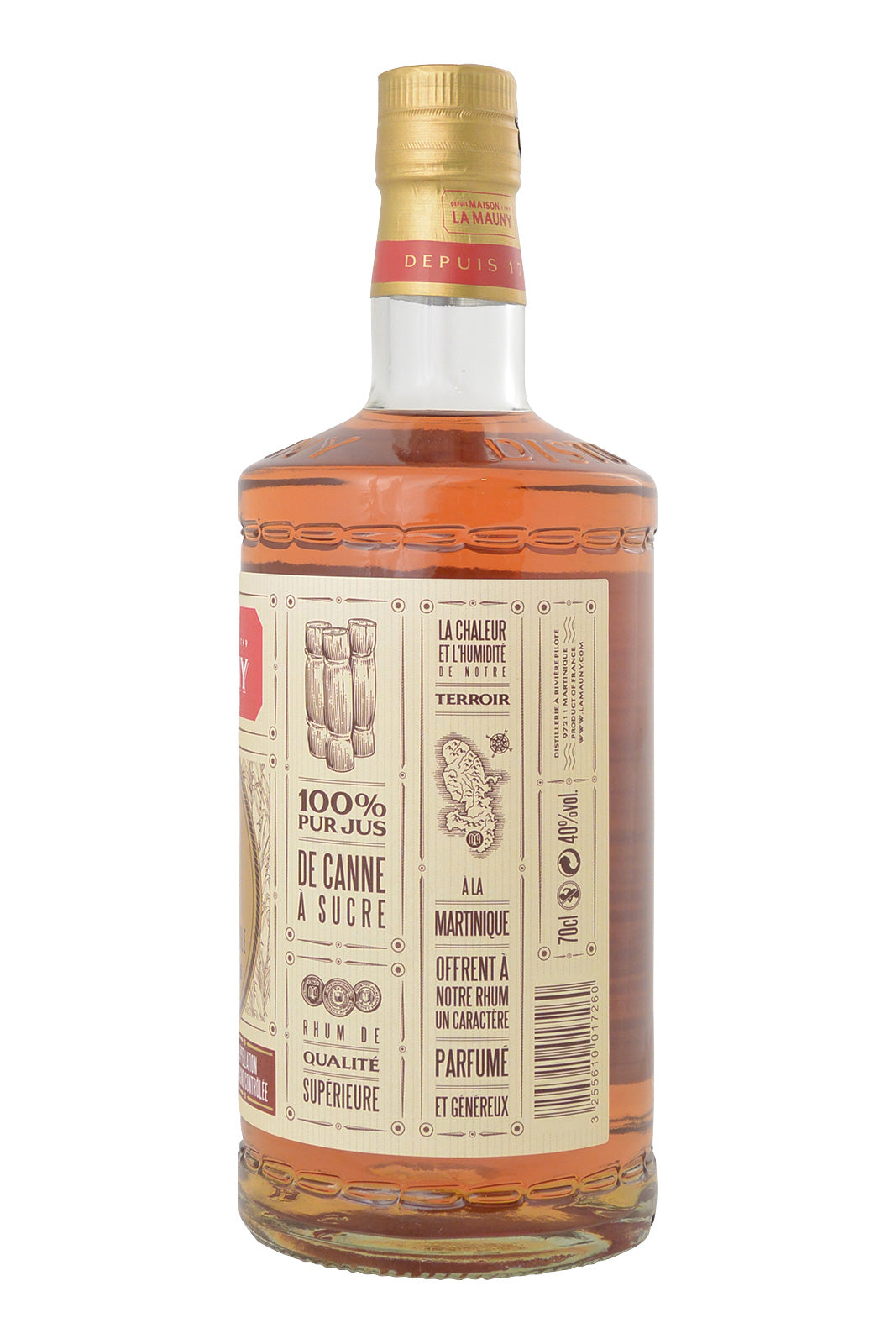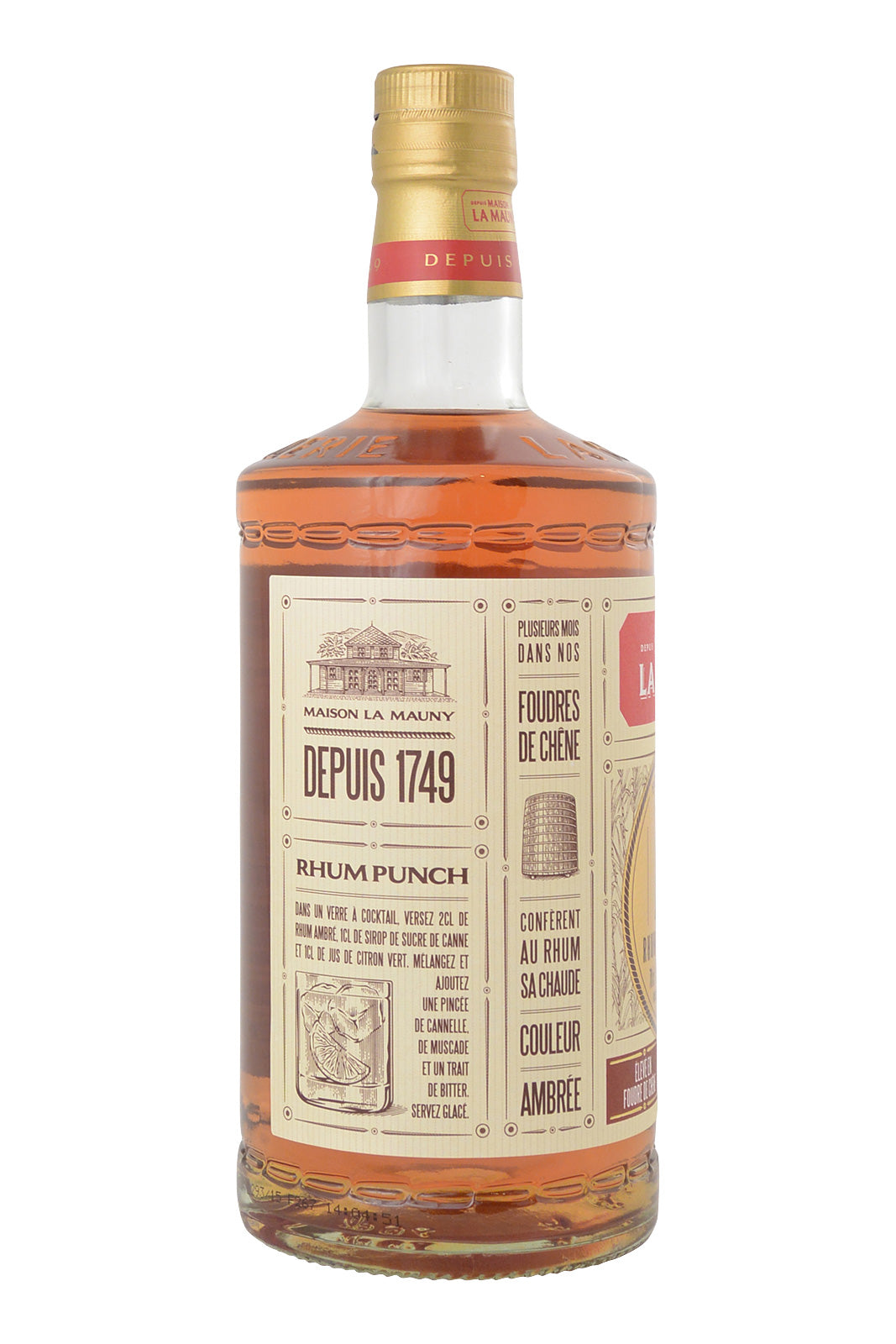 Maison La Mauny Rhum Ambre Agricole
The savors that developed while aging in oak are remarkable and unique: smooth notes of warm sugar, oak wood and caramel.
Color: This oily rum has a straw-yellow color with golden highlights.
Aroma: The aroma has prevailing savors of warm sugar, spices and fine wood.
Taste: The taste is easy, delicate and smooth with hints of oak wood, notes of warm sugar and caramel.
Finish: The finish is fruity with prevailing nice woody notes.