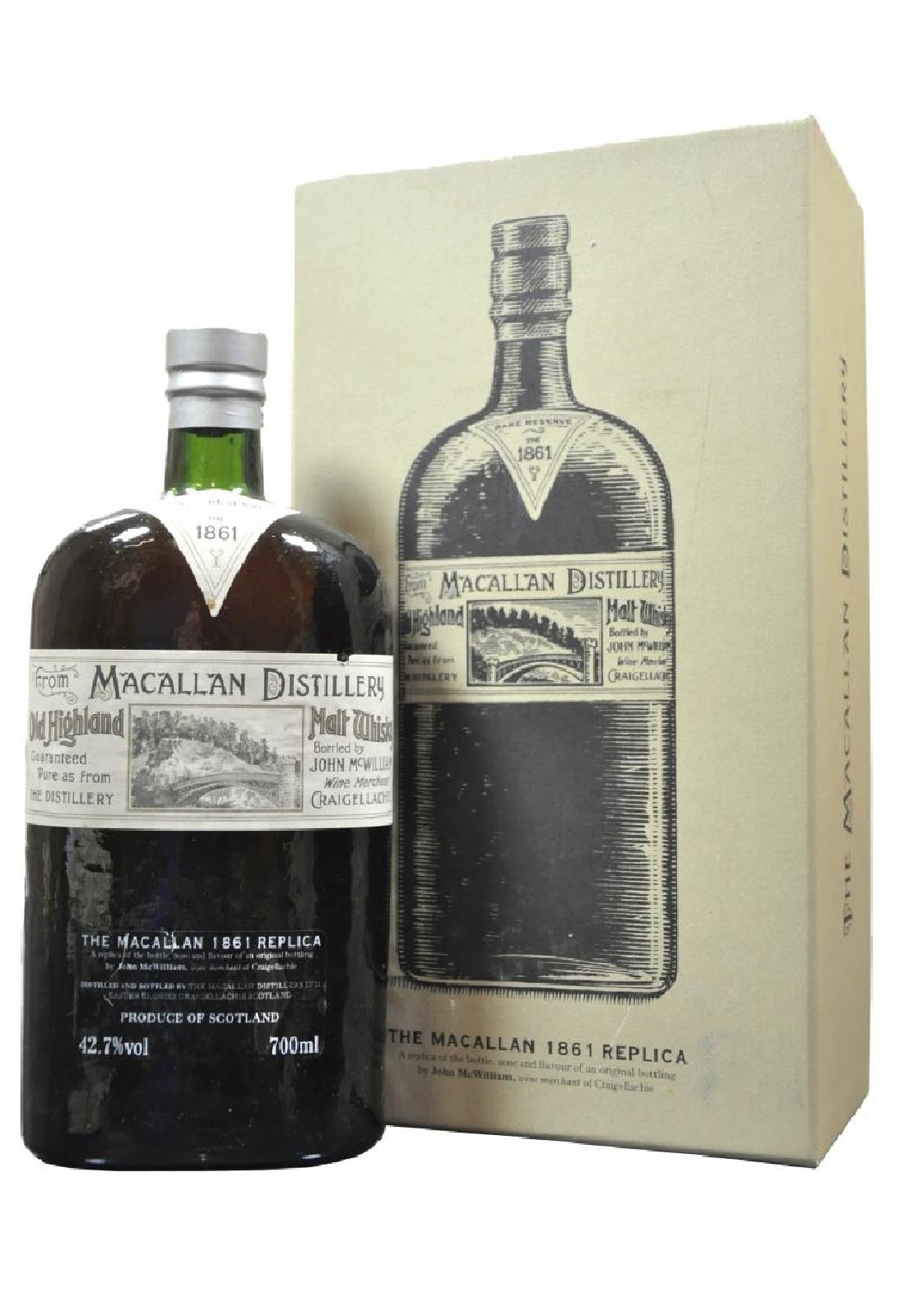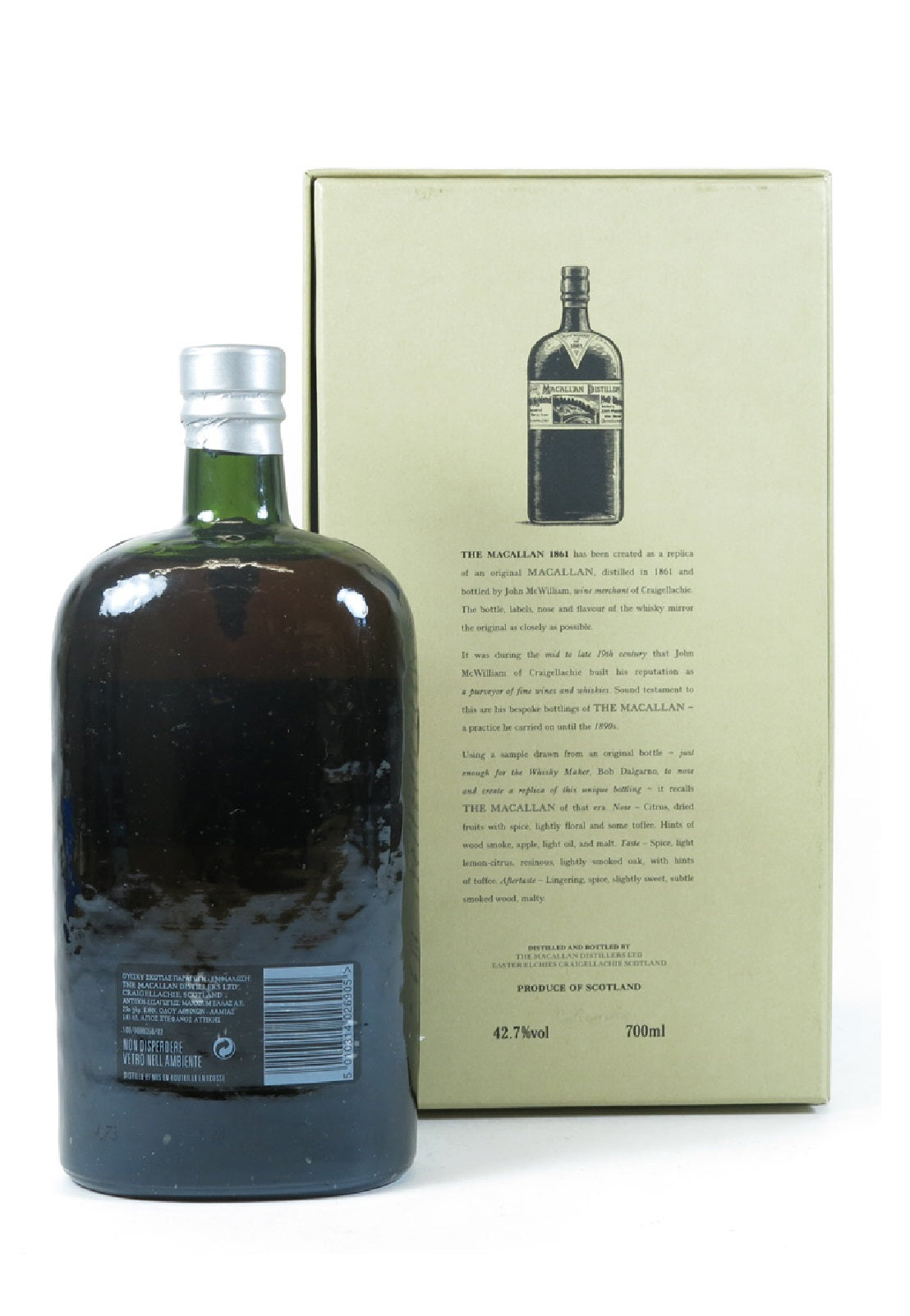 Macallan 1861 Replica
Macallan 1861 Replica: A Taste of History

Experience a piece of whisky history with the Macallan 1861 Replica. This is the second edition in Macallan's renowned 'Replica' series, and it was bottled in 2001. Produced by Macallan Distillers LTD. Easter Elchies Craigellachie, this special bottling is presented in its original presentation box.

The Macallan 1861 Replica is a limited release that was meticulously crafted to recreate the spirit style of Macallan from a rare and old vintage. Savor the flavors and aromas of a bygone era with this exceptional whisky.

Own a piece of Macallan's heritage and indulge in the Macallan 1861 Replica.