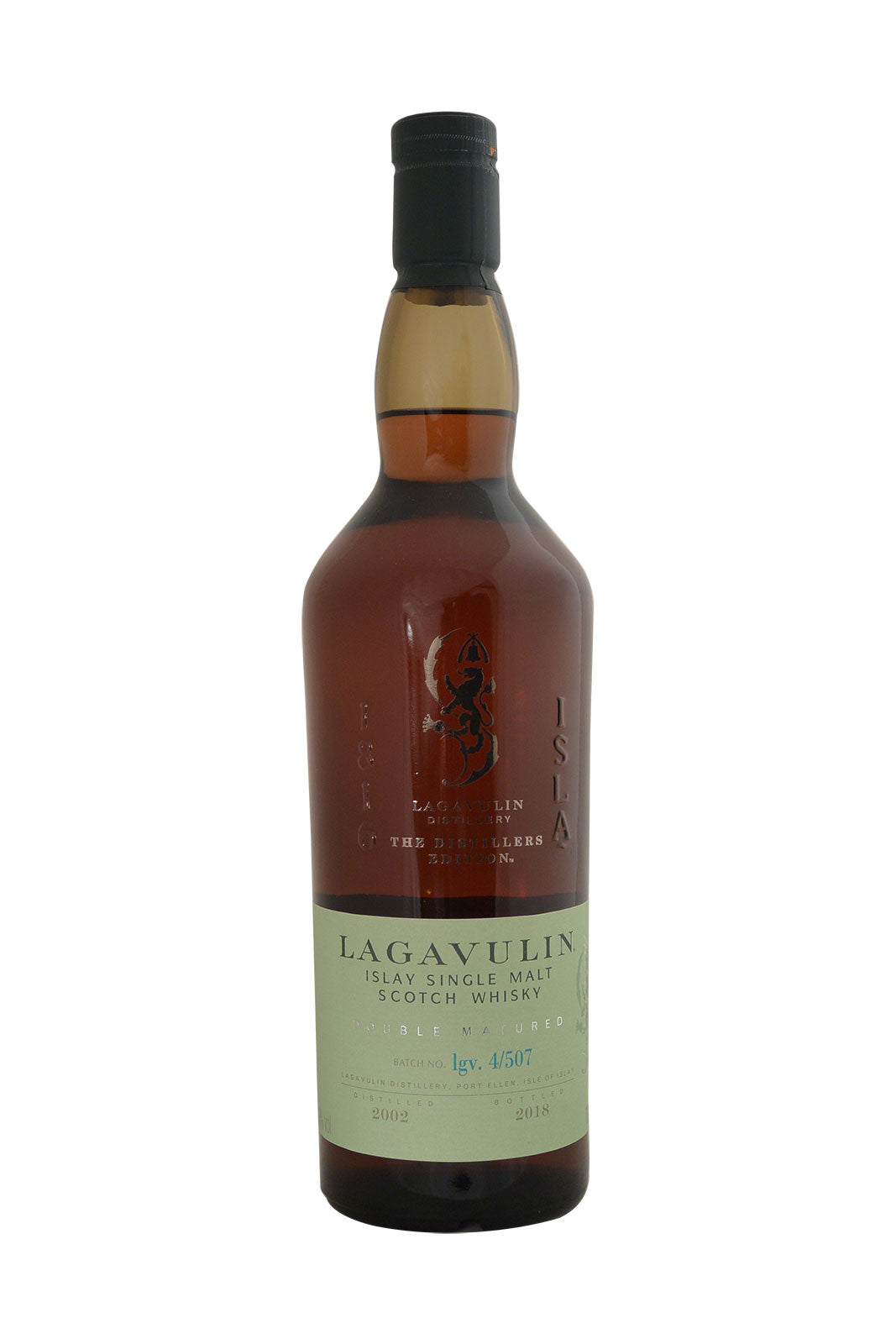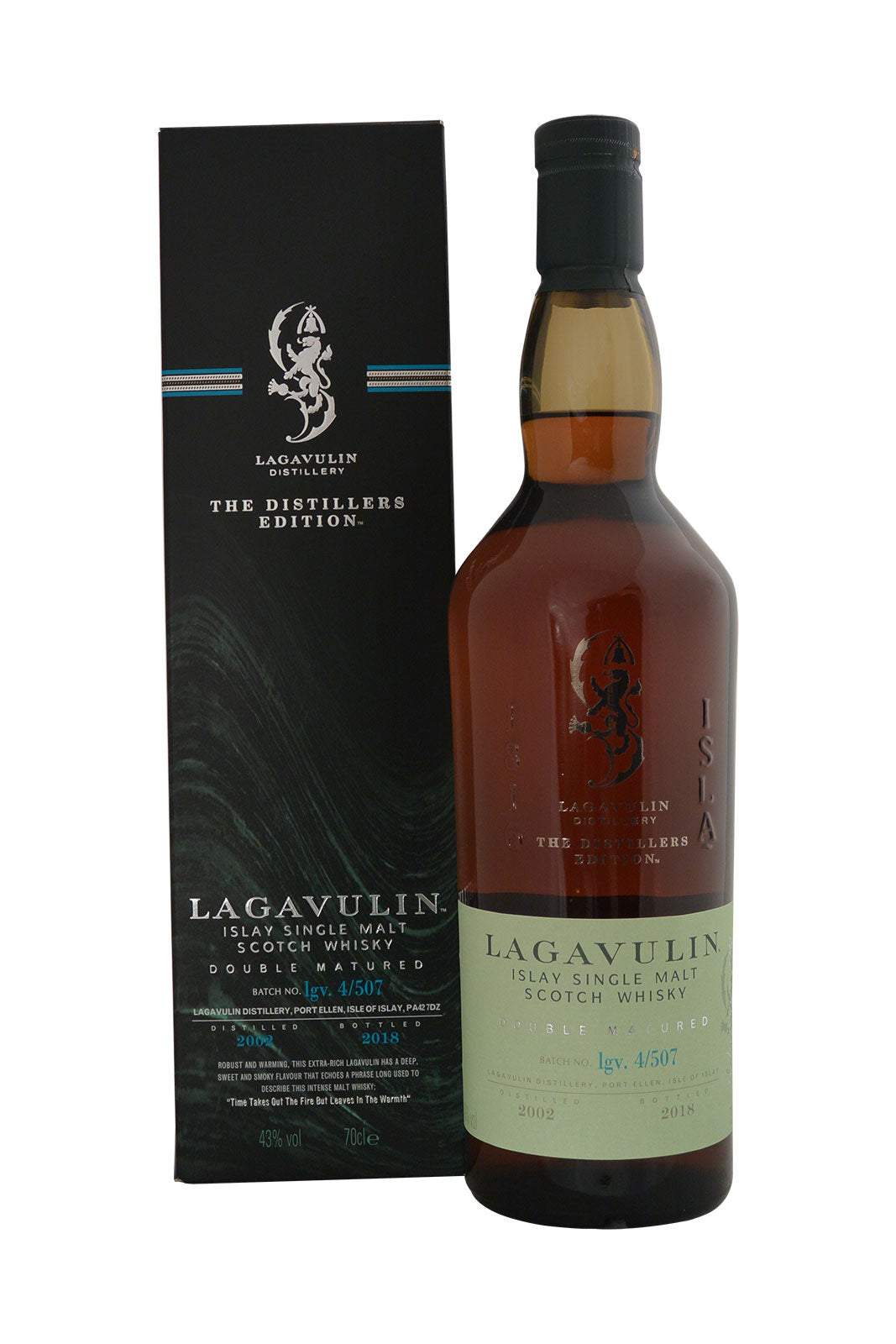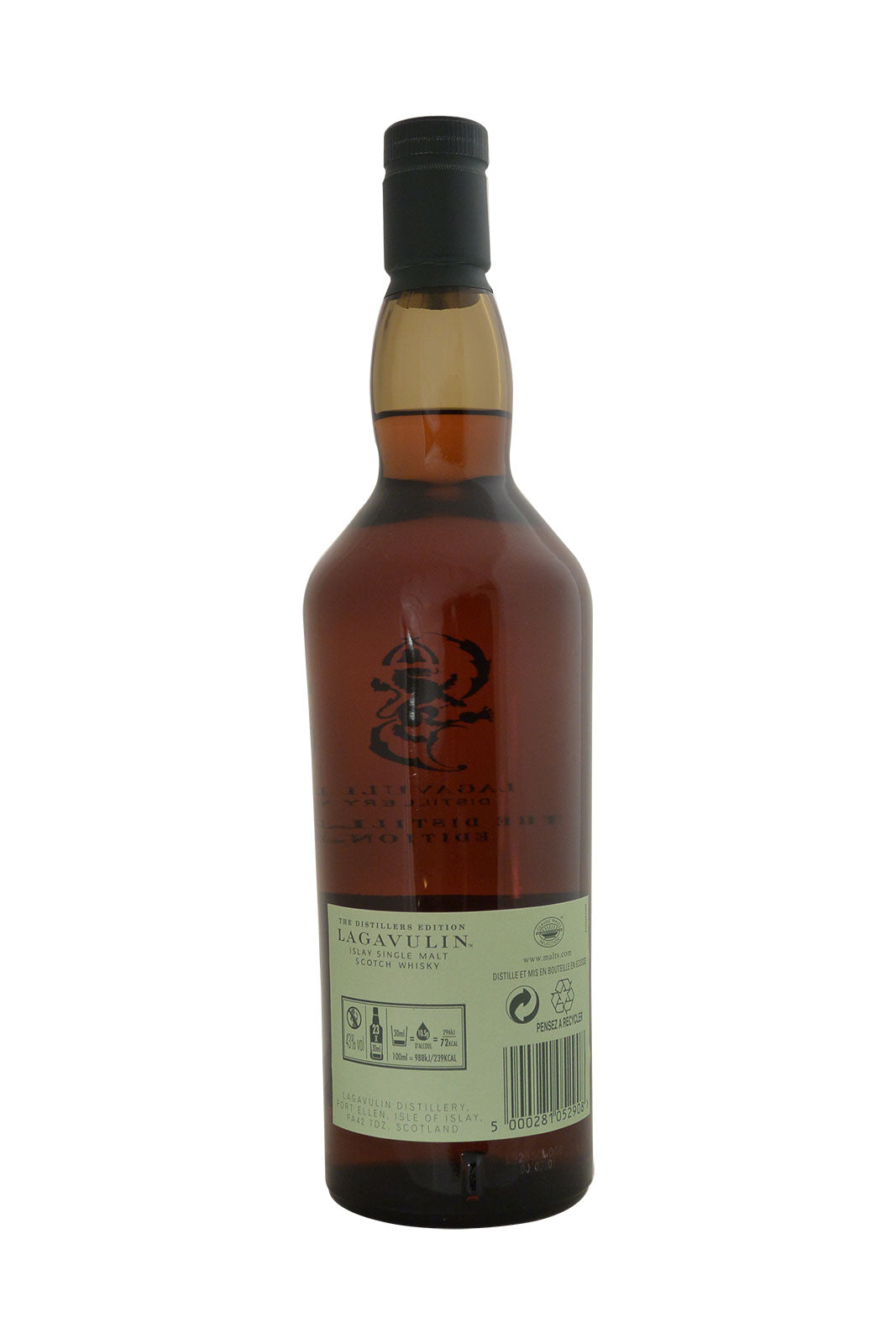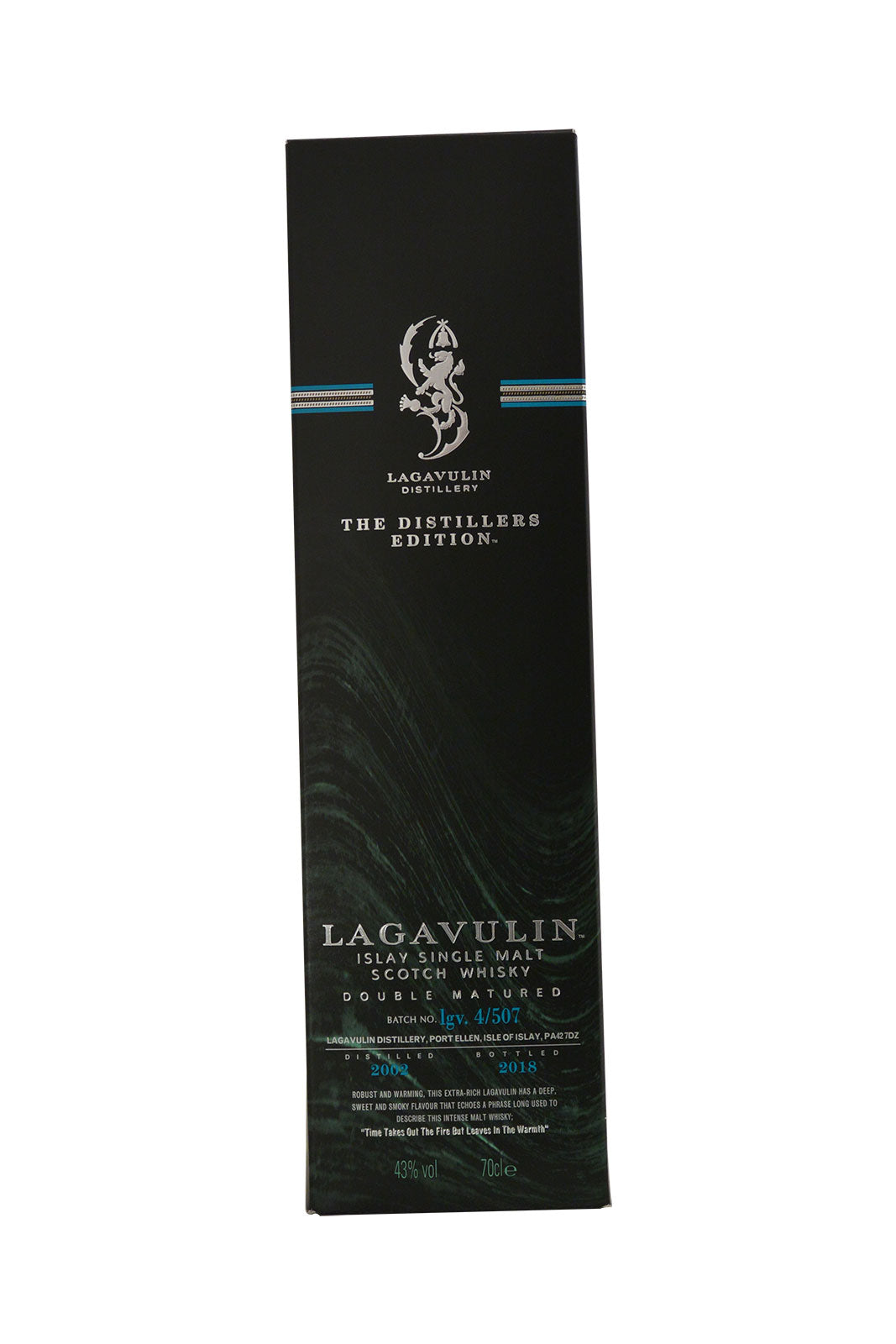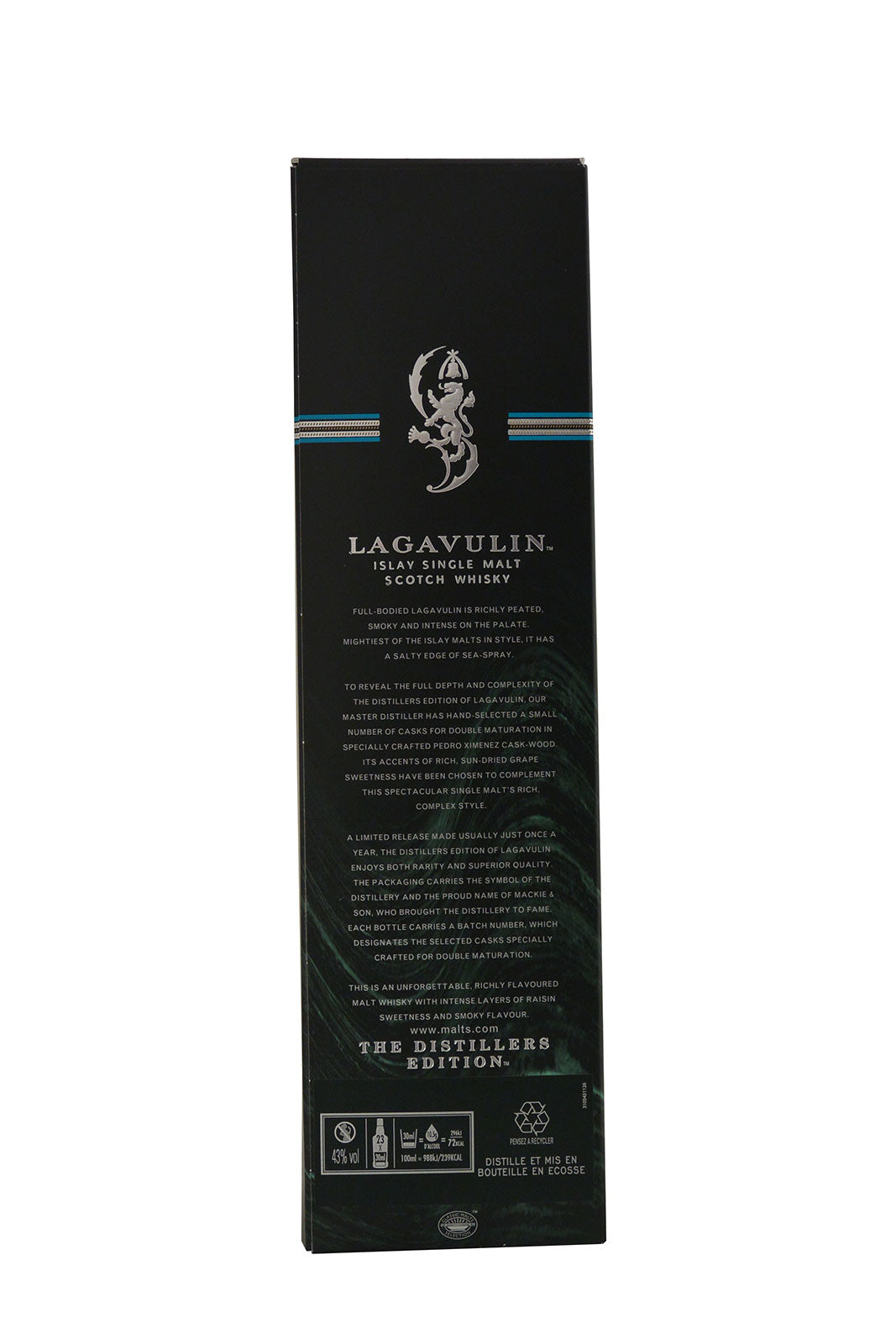 Lagavullin Distillers Double Matured Edition 4/507
Lagavulin The Distillers Edition Double Matured is a whisky to celebrate Lagavulin's 200th anniversary. A beautiful gold colored whiskey that has undergone a double maturation process in Pedro Ximenez casks. This gives this whiskey a very absorbent intensity of peat rust with a hint of vanilla in its aroma. Tones of raisin that complement it and at the same time keep the smoke influences under your thumb. Yet it manages to get through to the taste, sweet and grassy malt flavors that give way to a salty hint and hints of coffee and vanilla. This whisky has an alcohol percentage of 43%.
This whisky was distilled in the year 2000 and bottled in 2016. This limited edition of Lagavulin is an exclusive addition to any collector.