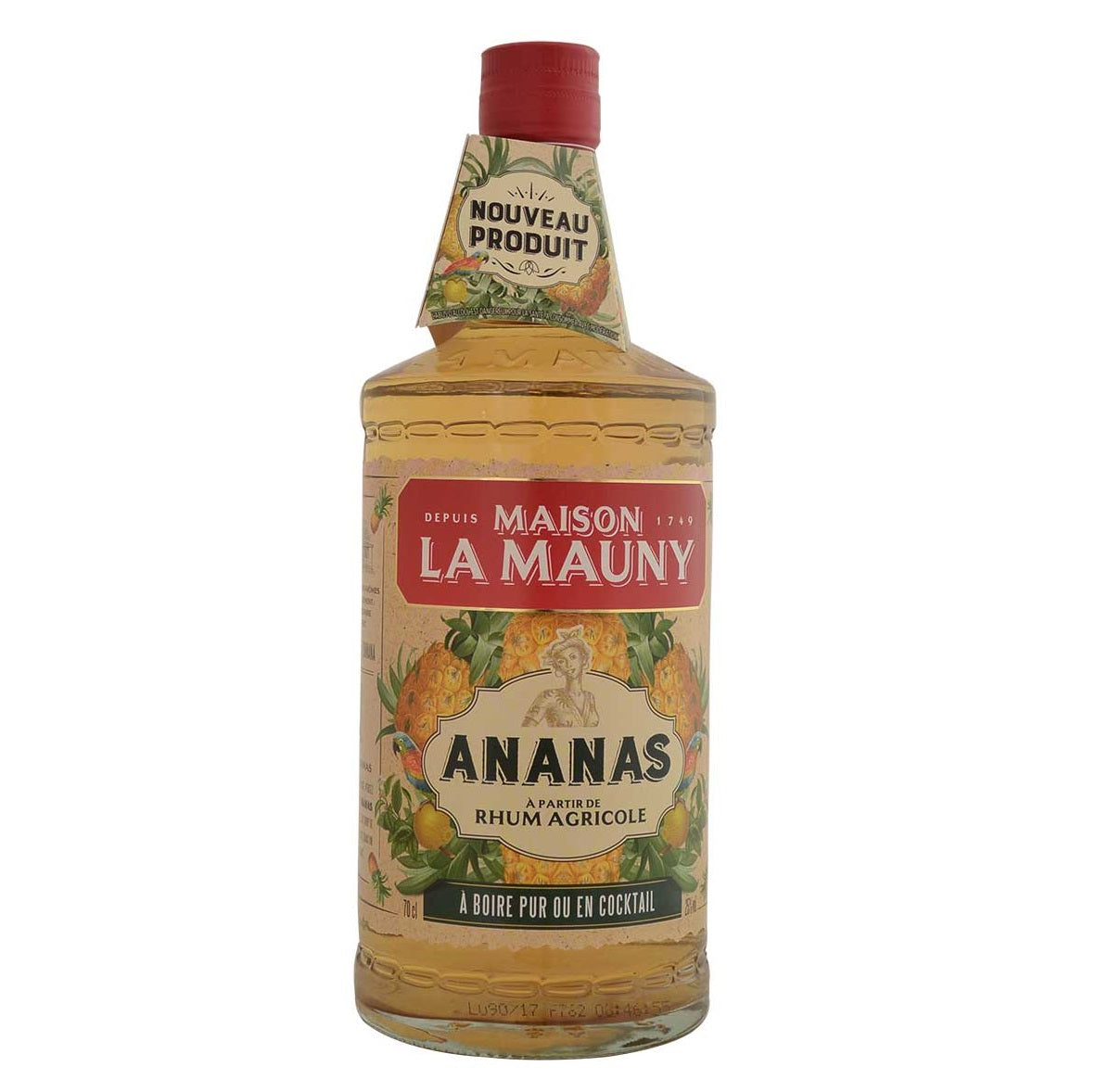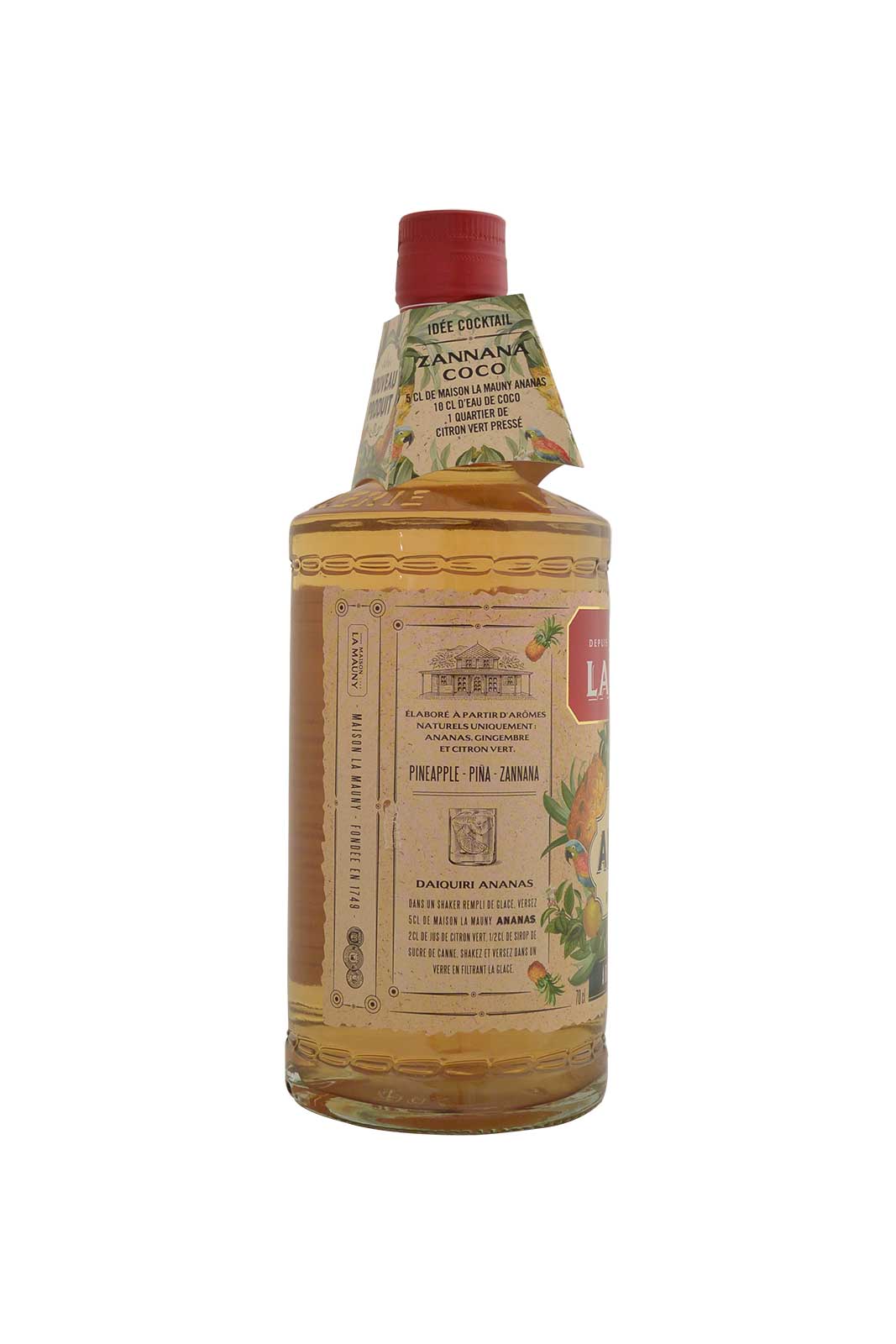 La Mauny Ananas
The sweet savor of pineapple mingles with the spicy notes of ginger and the fresh taste of lime; a true Martinique tour.
Color
The color is golden-yellow with light copper highlights.
Aroma
The aroma has savors of pineapple and lime; ginger serves as a savor enhancer.
Taste
The taste is full, smooth and balanced by the Agricole rum; generous notes of pineapple are followed by those of ginger.
Finish
The finish is fresh and delicate with a lingering taste of pineapple.