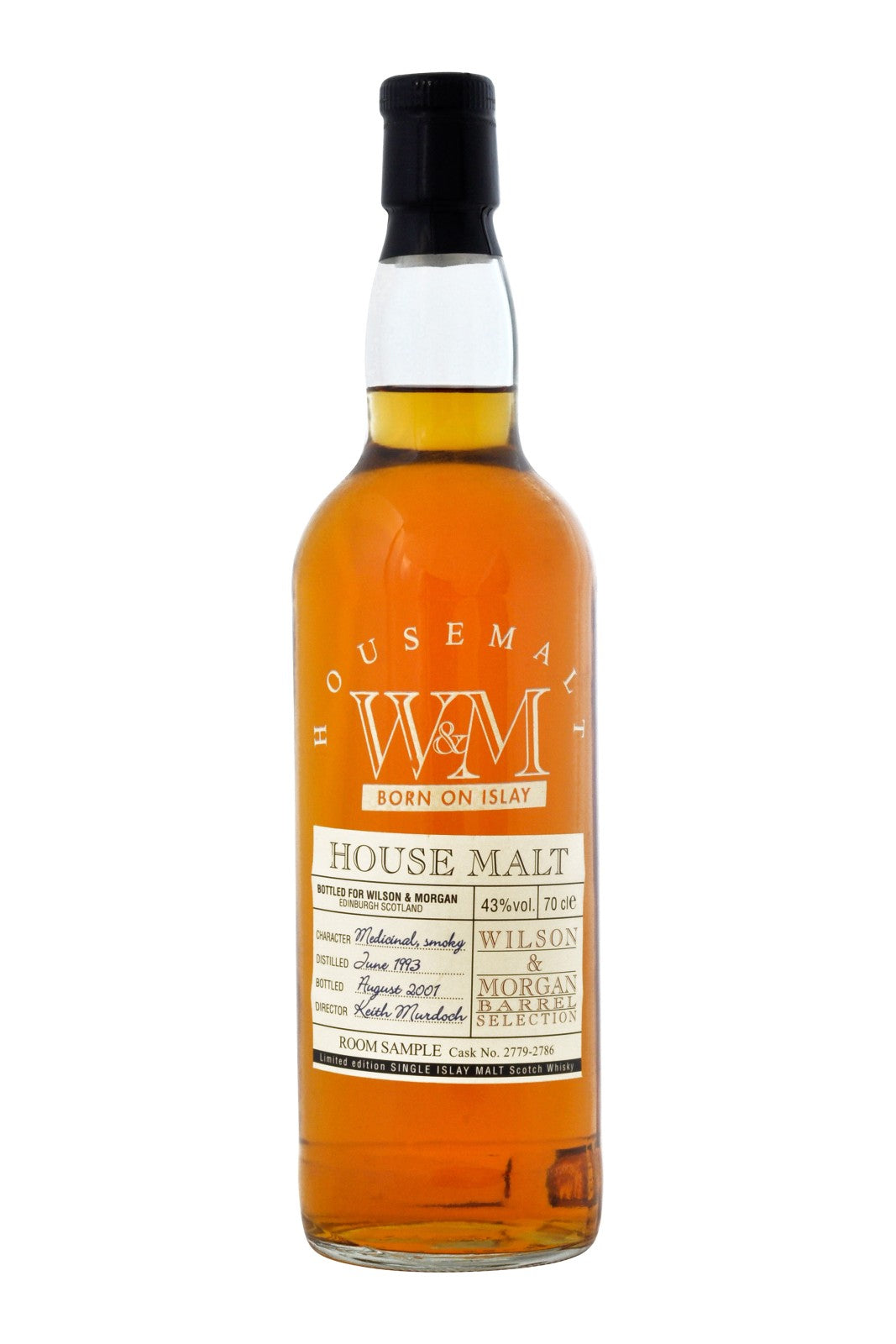 Housemalt W&M - Wilson & Morgan
Wilson & Morgan may be based in Edinburgh, Scotland - but the roots of this independent bottler, active since 1992, are in Italy.
The Venetian Rossi family has been trading in wines and oils since the 1920s.
After the Second World War, they expanded the business and added Scotch whisky to their range.

Since 1992, the family has been running the Scottish company Wilson & Morgan Ltd. and is celebrating great success here.
The bottlings are up to 30 years old and are now bought by countless restaurateurs in Great Britain and have thus achieved a firm foothold in the whisky scene.

Born on Islay
a typical Islay-Malt with medicinal and smoky-peaty notes.
Unfortunately, the distillery is not named.