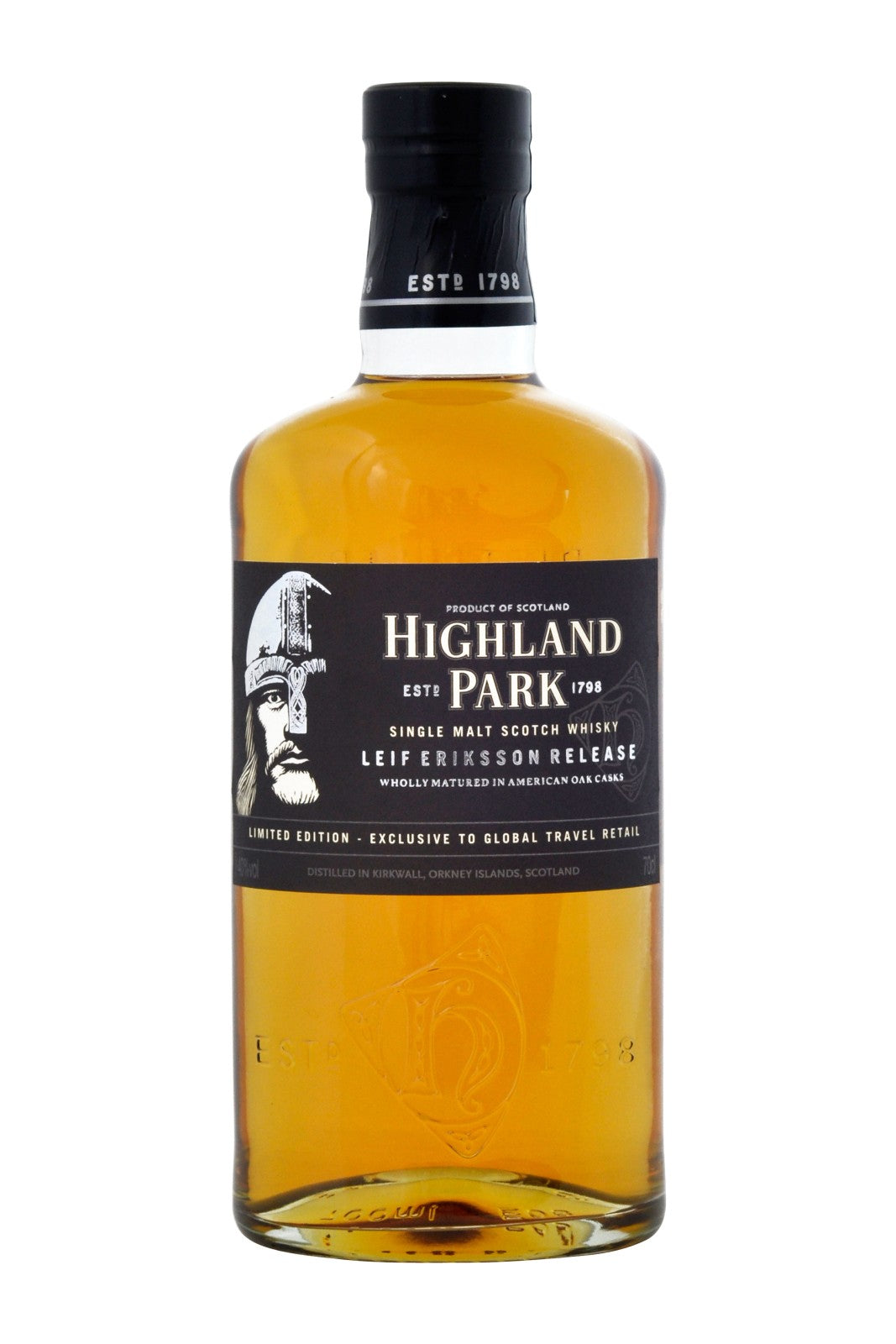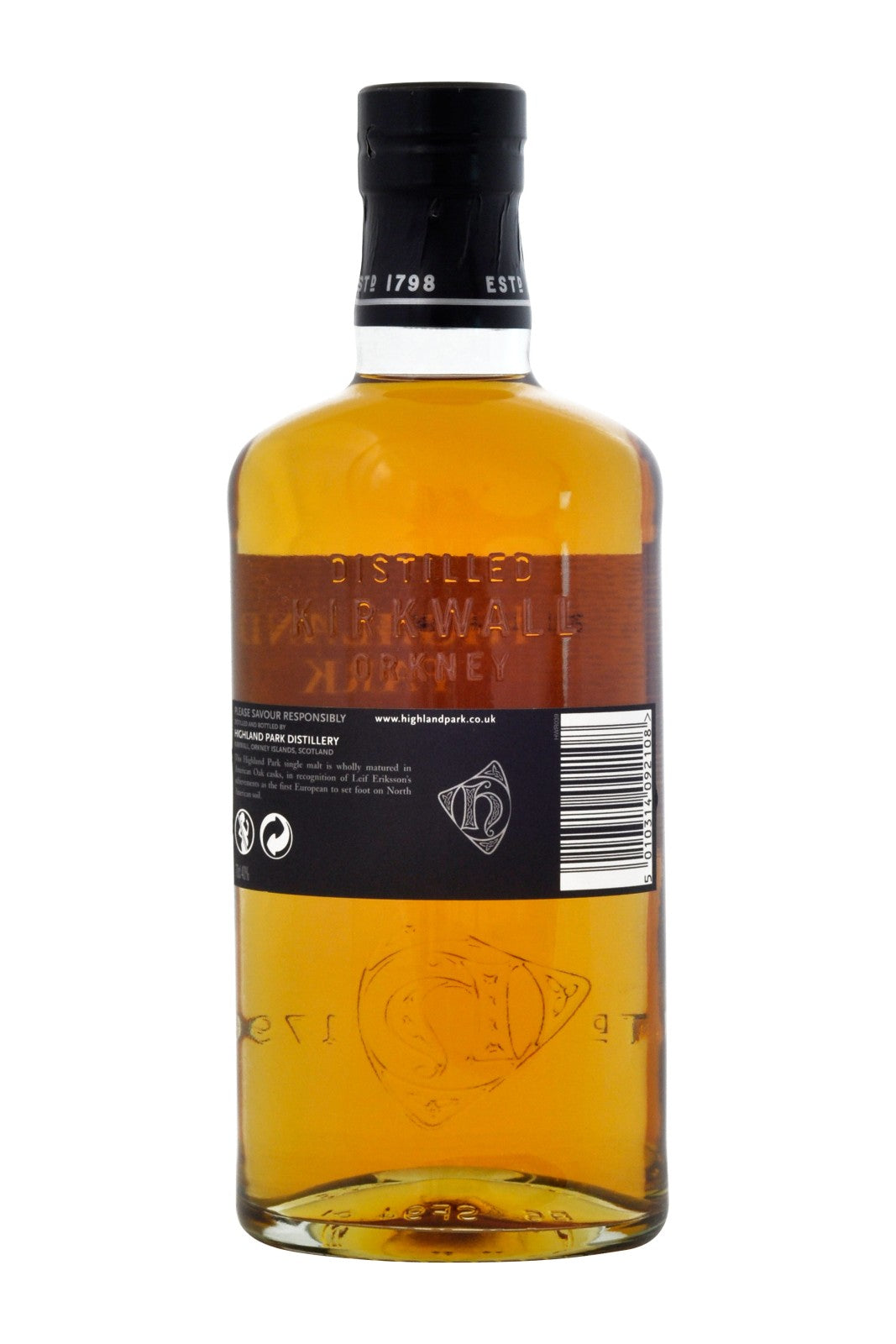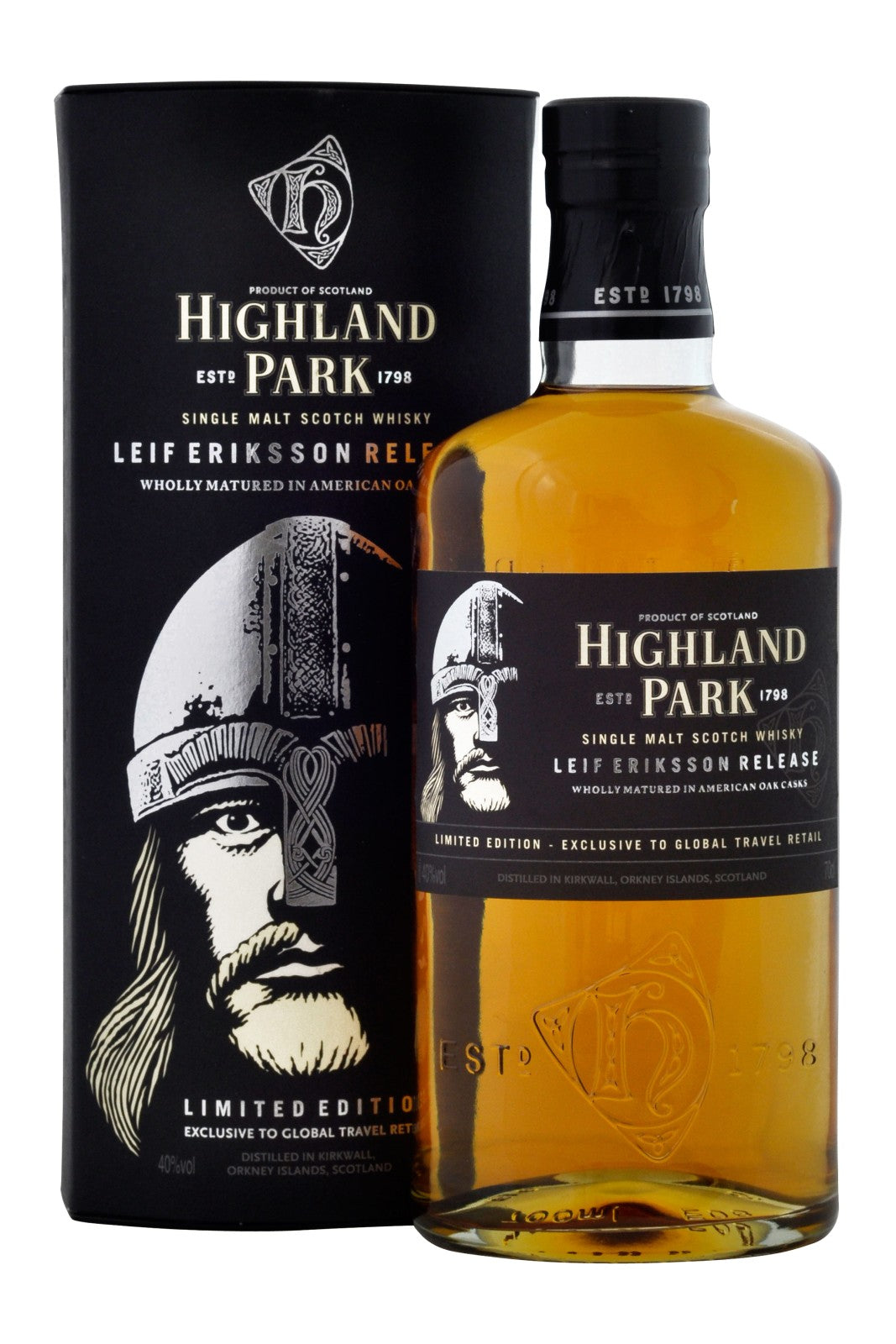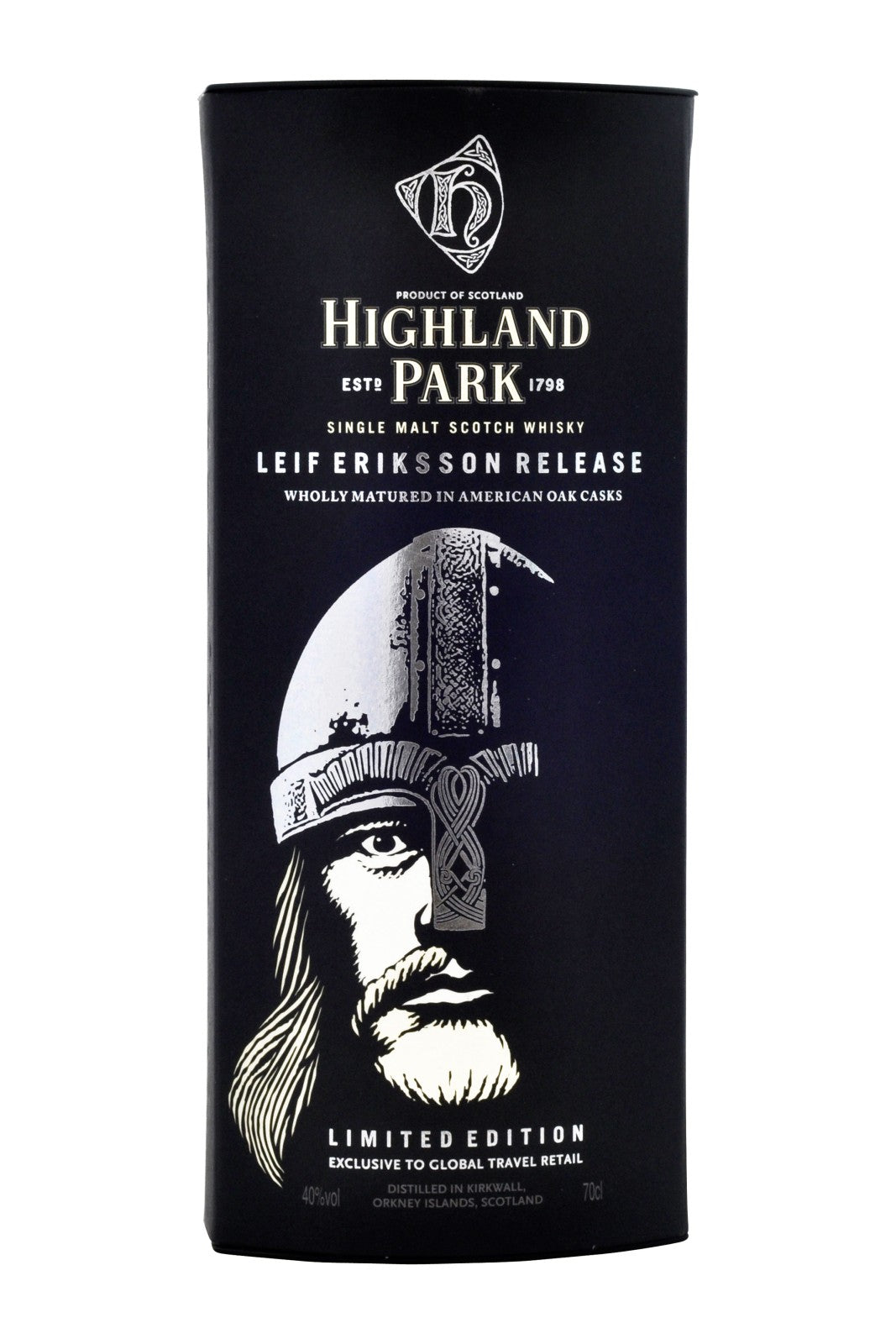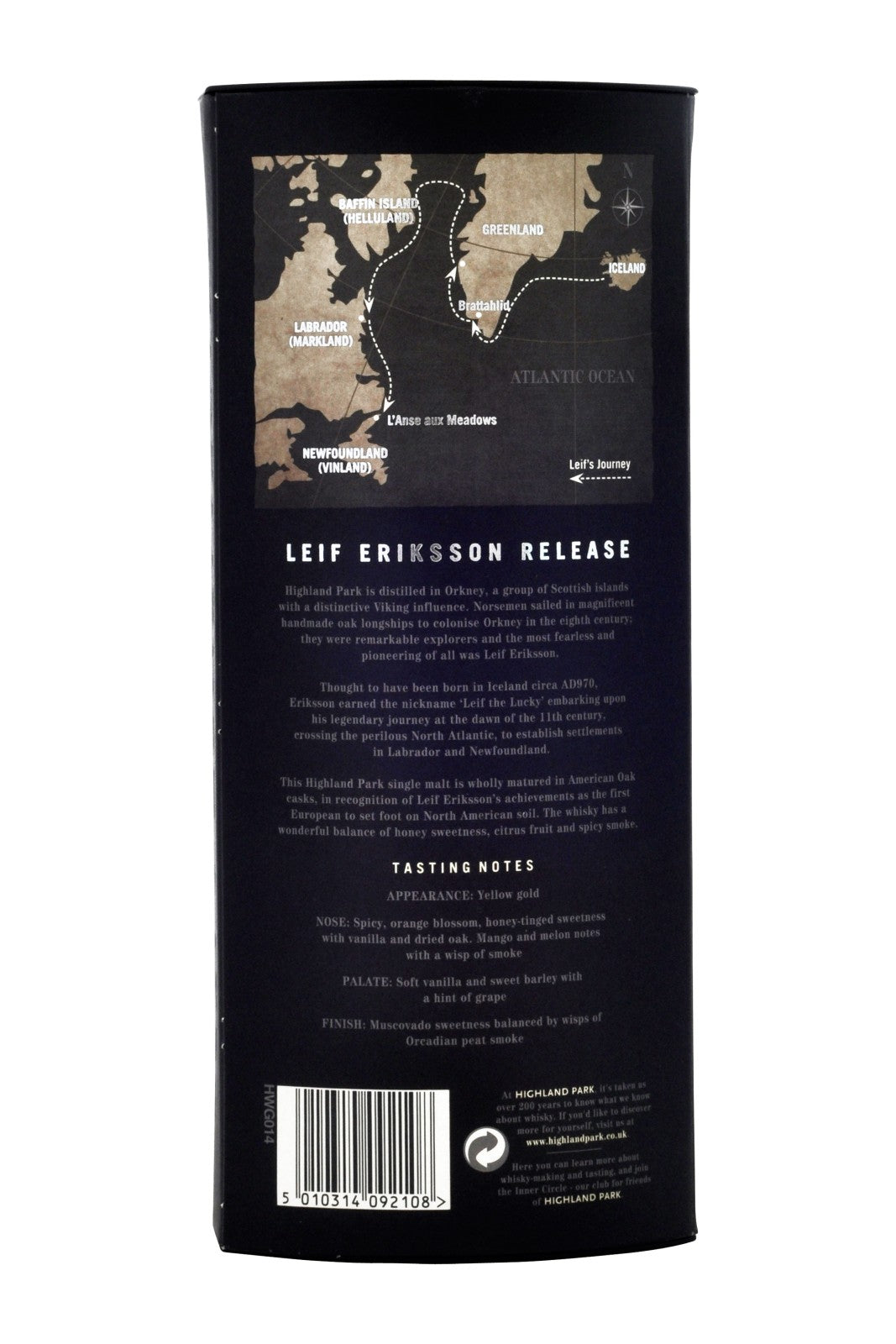 Highland Park Leif Eriksson
Released in March 2011, Highland Park Leif Eriksson is limited edition Single Malt Scotch Whisky exclusive to global travel retail.
This unique expression celebrates the achievement of the first European traveller to reach America over a thousand years ago. It is wholly matured in bourbon casks and American oak sherry casks. Unusually, there is no European sherry oak influence in this expression of Highland Park; it is all honey sweetness from the peat and a delicious maltiness.
Thought to have been born in Iceland circa AD970, the courageous Eriksson set out from the Orkney Islands north of mainland Scotland at the dawn of the 11th century to make the perilous crossing of the North Atlantic and establish settlements in Labrador and Newfoundland, a feat which earned him the nickname 'Leif the Lucky'.
Orkney had been associated with the Vikings since the 8th century when fearless Norse explorers sailed in magnificent handcrafted oak longboats to colonise the islands.
Highland Park Leif Eriksson is a tribute to the bravery of the early explorer. It owes its distinctive flavour and colour to Orkney's unique aromatic peat combined with maturation in American oaks casks from both bourbon and sherry.
Yellow gold in colour, Highland Park Leif Eriksson has a honey-tinged sweetness of orange blossom on the nose with suggestions of vanilla, spicy dried oak, mango and melon. Soft vanilla and sweet barley on the palate with a hint of grape, it has a finish of Muscovado sweetness balanced by wisps of Orcadian peat smoke.