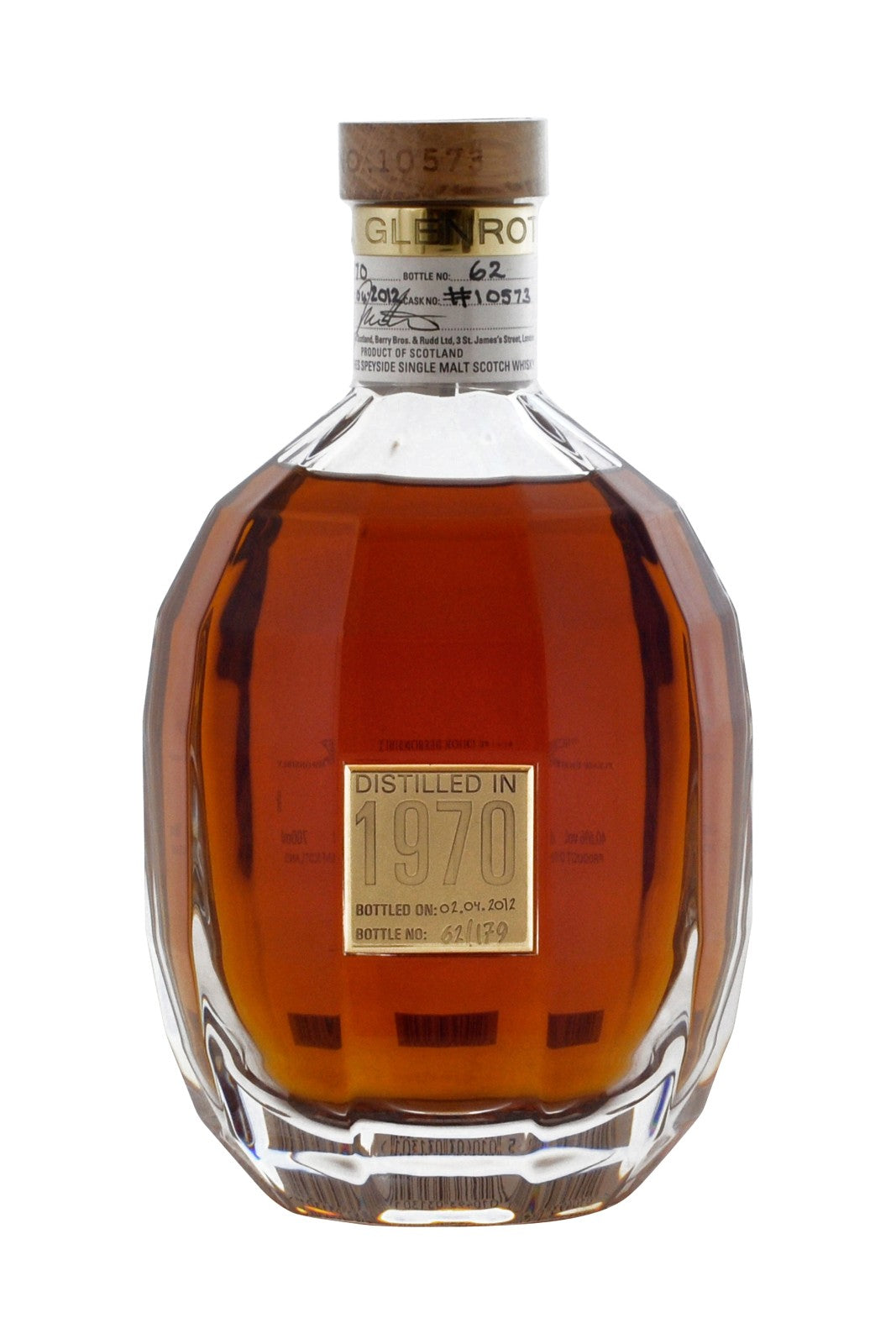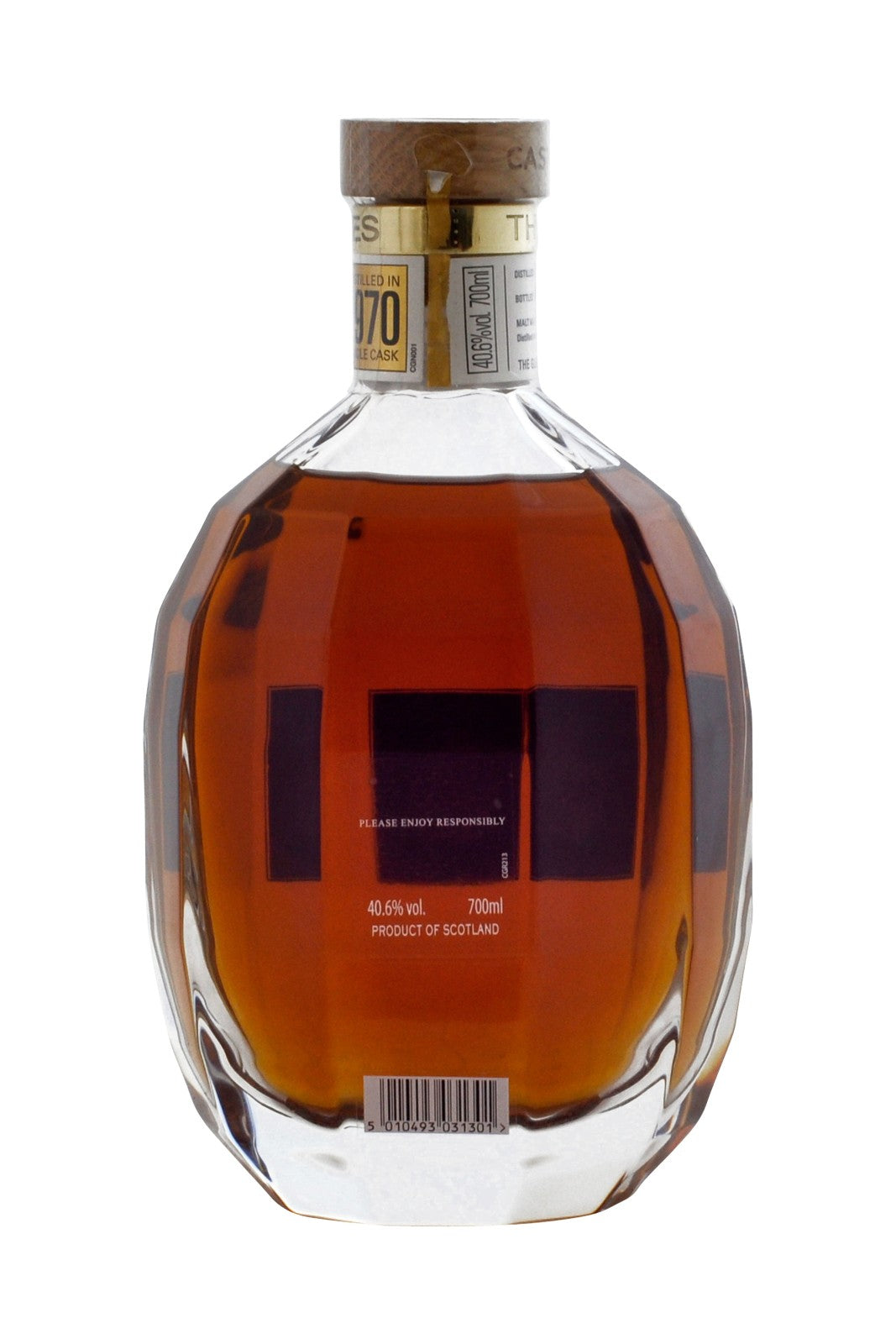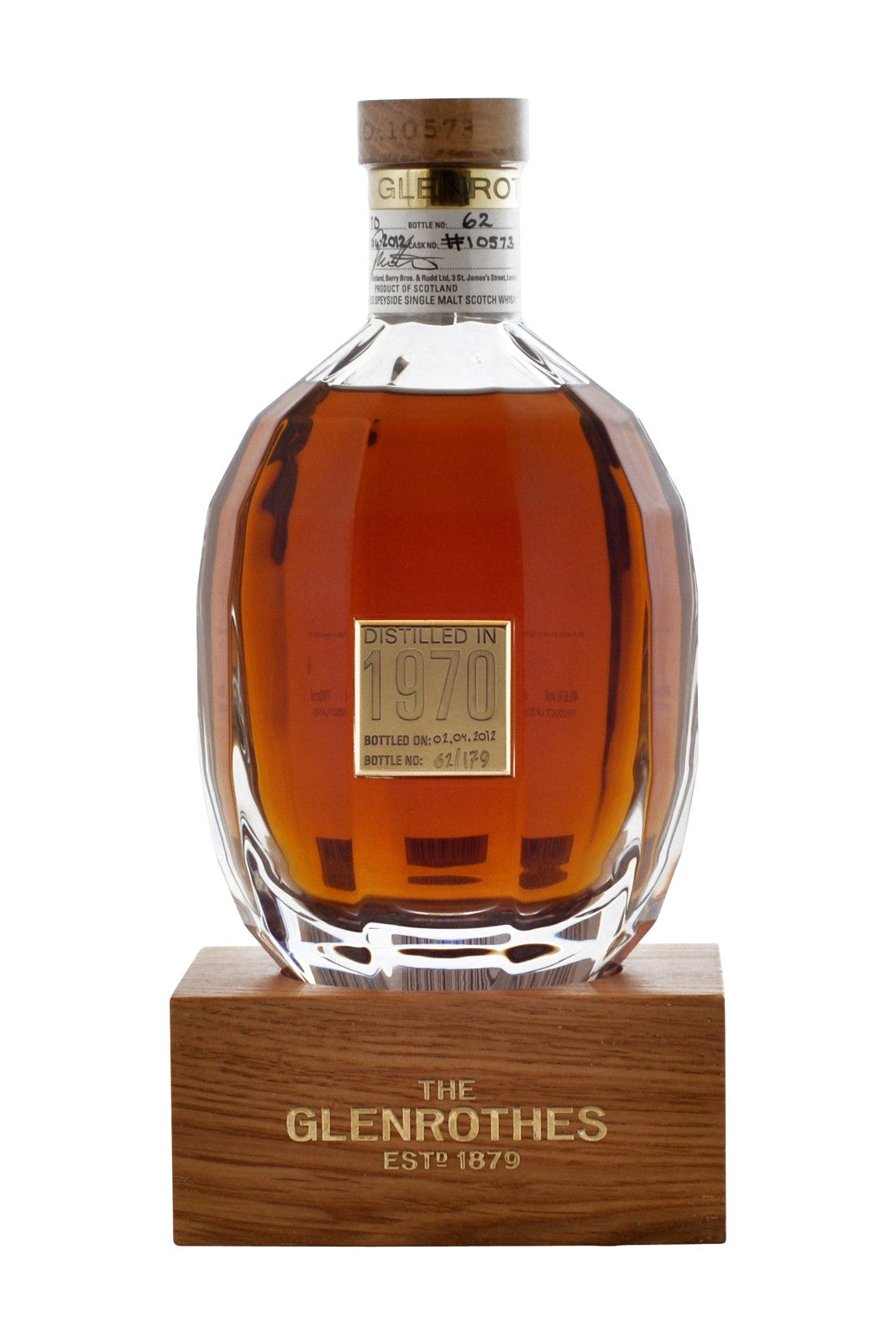 Glenrothes Extraordinary Cask 1970
The hallmarks of The Glenrothes are quality and purity, evident in the beautifully-balanced, elegant and well-mannered single malt with peerless texture, perfectly expressed by this single cask bottling. The spirit was distilled on July 6th 1970.  Cask #10573, an ex-bourbon hogshead, yielded just 179 bottles at a natural strength of 40.6% alcohol by volume.

Tasting notes
Appearance:
Clear and bright with rich golden hues.
Nose:
Distinctly earthy and autumnal, windfall apples and cider cellar. Toffee apples with icing sugar, sponge fingers with custard, puff pastry with apple.
Palate:
Lightly peppery and fresh with citrus and eucalyptus. Subtle and supple, satin feel with a texture of crêpe de chine.
Finish:
Long and beguiling with very, very dark chocolate.
Berry Bros. & Rudd Spirits unveils a series of single cask bottlings of The Glenrothes from the late 1960s and early 1970s. As a merchant, the role of Berry Bros. & Rudd has always been to select the finest quality wines and spirits for its customers. The Extraordinary Cask Collection is a continuation of this philosophy.
Since 1994 The Glenrothes has released less than one single cask a year. However, whisky enthusiasts around the world have expressed a demand for more, older, rarer bottlings. Such has been the popularity of Glenrothes spirit among the whisky industry's master blenders that, unlike some distillers, there are no remaining parcels of ancient stock either at the distillery or in the Berry Bros. & Rudd inventory.
However, a cache of casks of unimpeachable provenance came to the attention of Ronnie Cox, Brands Heritage Director. After a lengthy process of assessment, a small number of these casks was selected as being worthy of being bottled as The Glenrothes Extraordinary Cask Collection.