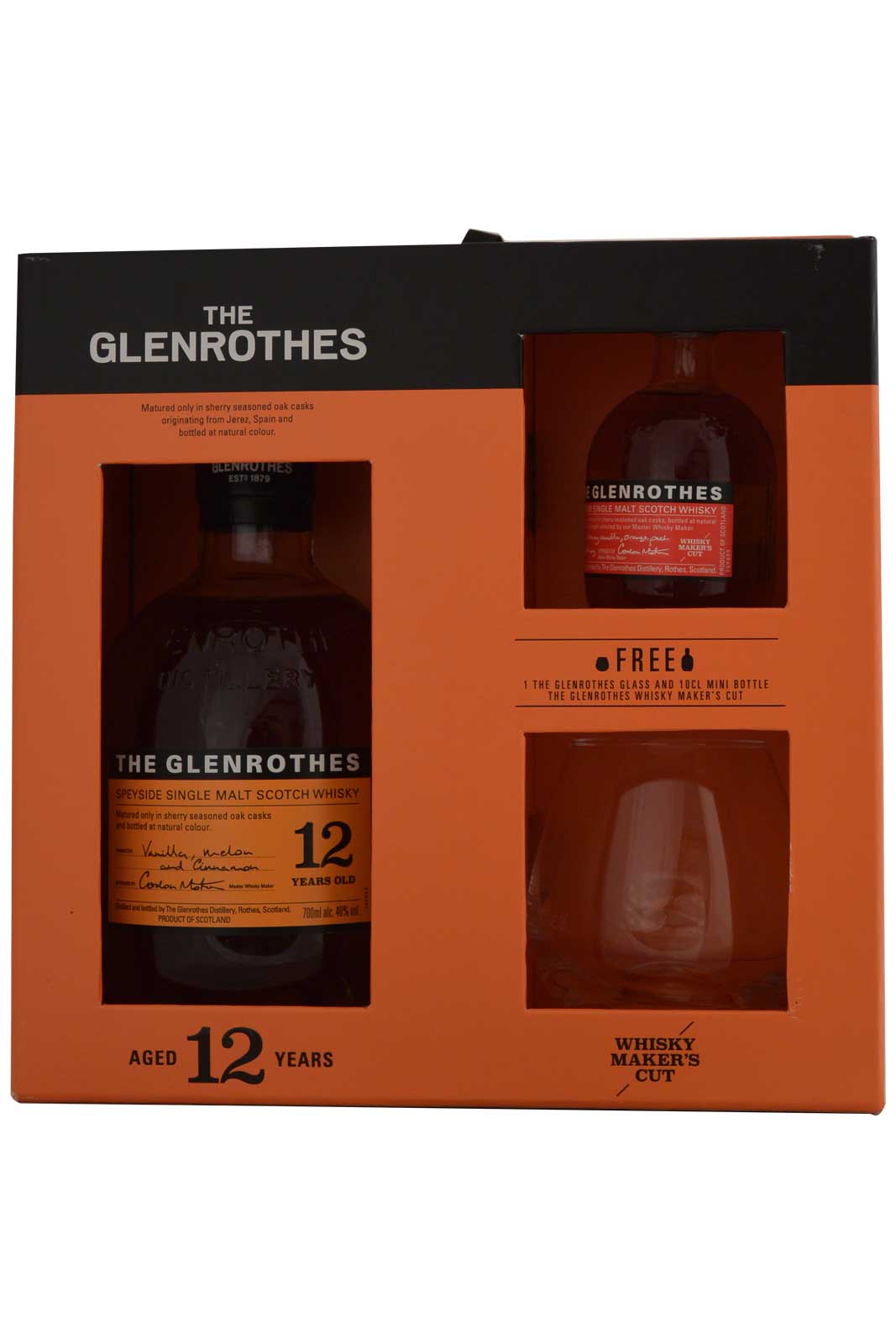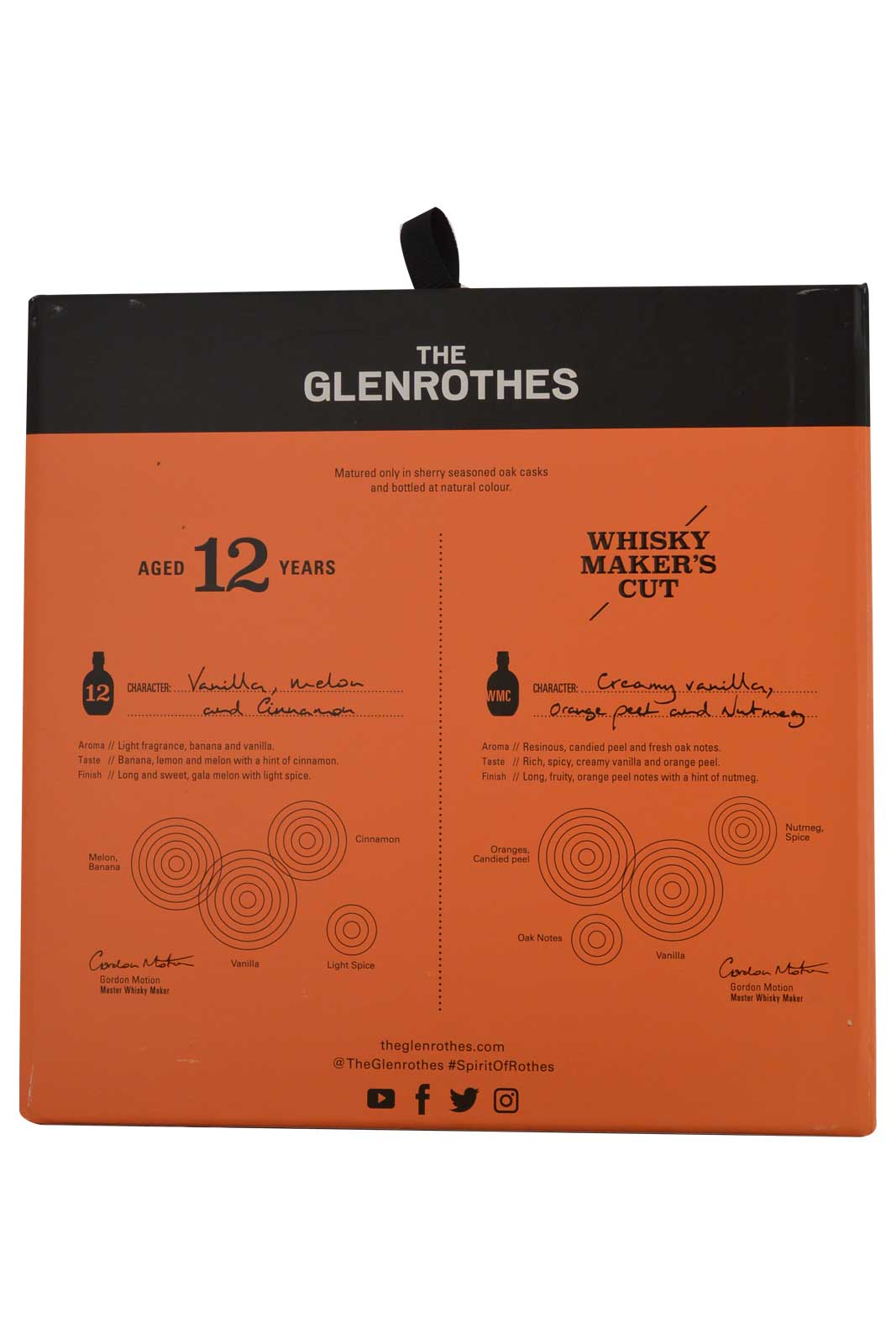 Glenrothes 12 Year Old Gift Box + Miniature Bottle (10cl) + Glass
This set puts together a bottle of Glenrothes classic 12 year old with a miniature bottling of Whisky Maker's Cut. Both these bottlings are part of Glenrothes' recently relaunched Soleo collection. Sherry casks take a prominent role in the maturation of these whiskies. The 12 year old offers up notes of gentle red berries, walnuts, flowers, powdered sugar, liquorice, dark chocolate, citrus rind, aniseed, cinnamon, toffee, cloves, nutmeg, dried fruits, sherry and bright oak.
The Whisky Maker's Cut is matured in exclusively first fill sherry seasoned oak casks, and bottled at the higher proof of 48.8% ABV. This bottling was keenly anticipated before its release, and serves up wonderful flavours of rich dried fruits (prunes and dried apricots particularly), dark chocolate, leather, blackcurrants, anise, treacle tart, vanilla, old oak, black pepper, malt, flowers, raspberries and black cherries. The miniature bottling is a perfect companion to the 12 year old, illustrating perfectly the floral house style of Glenrothes. A handsome tapered tumbler – perfect for sipping whisky out of – completes the package.