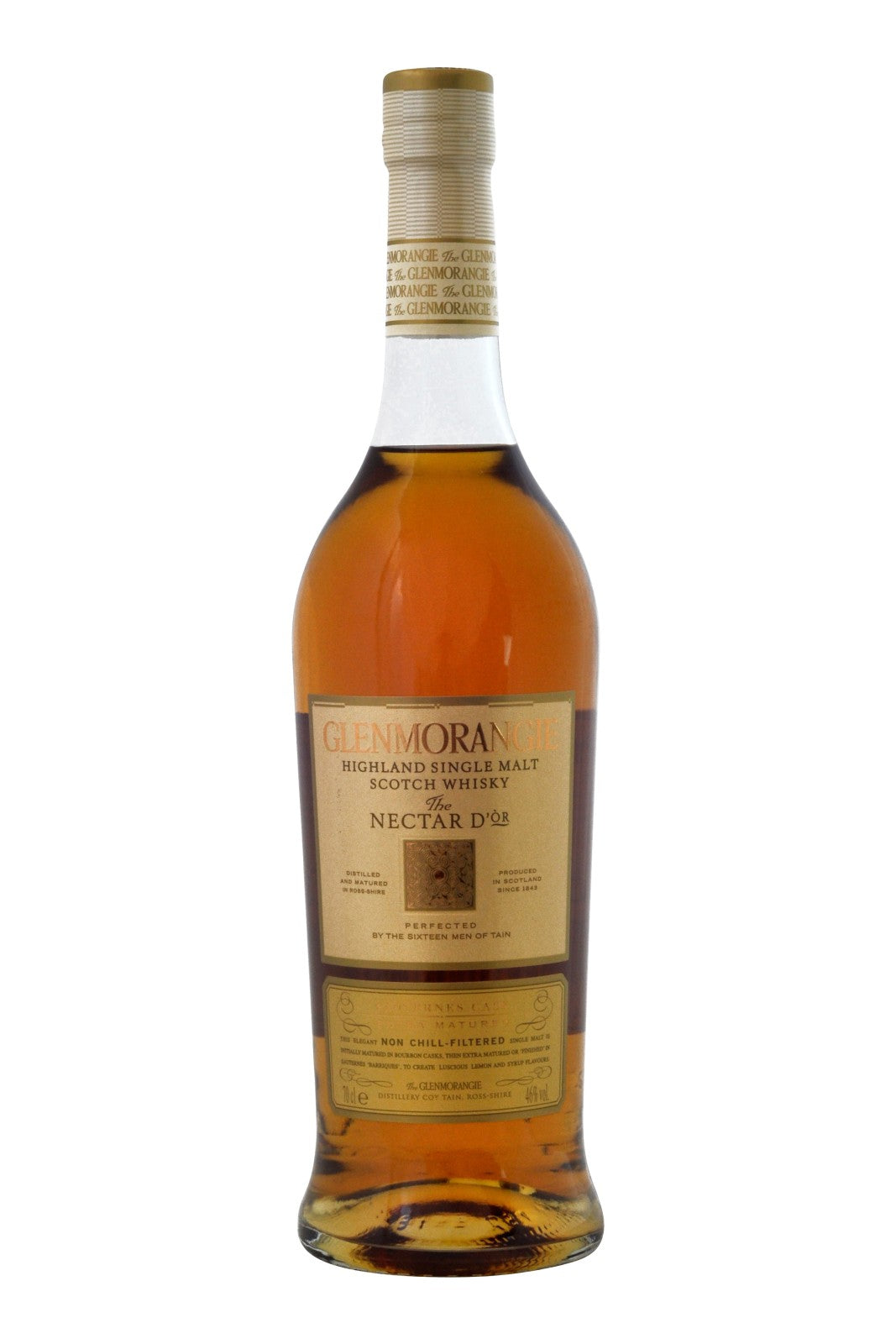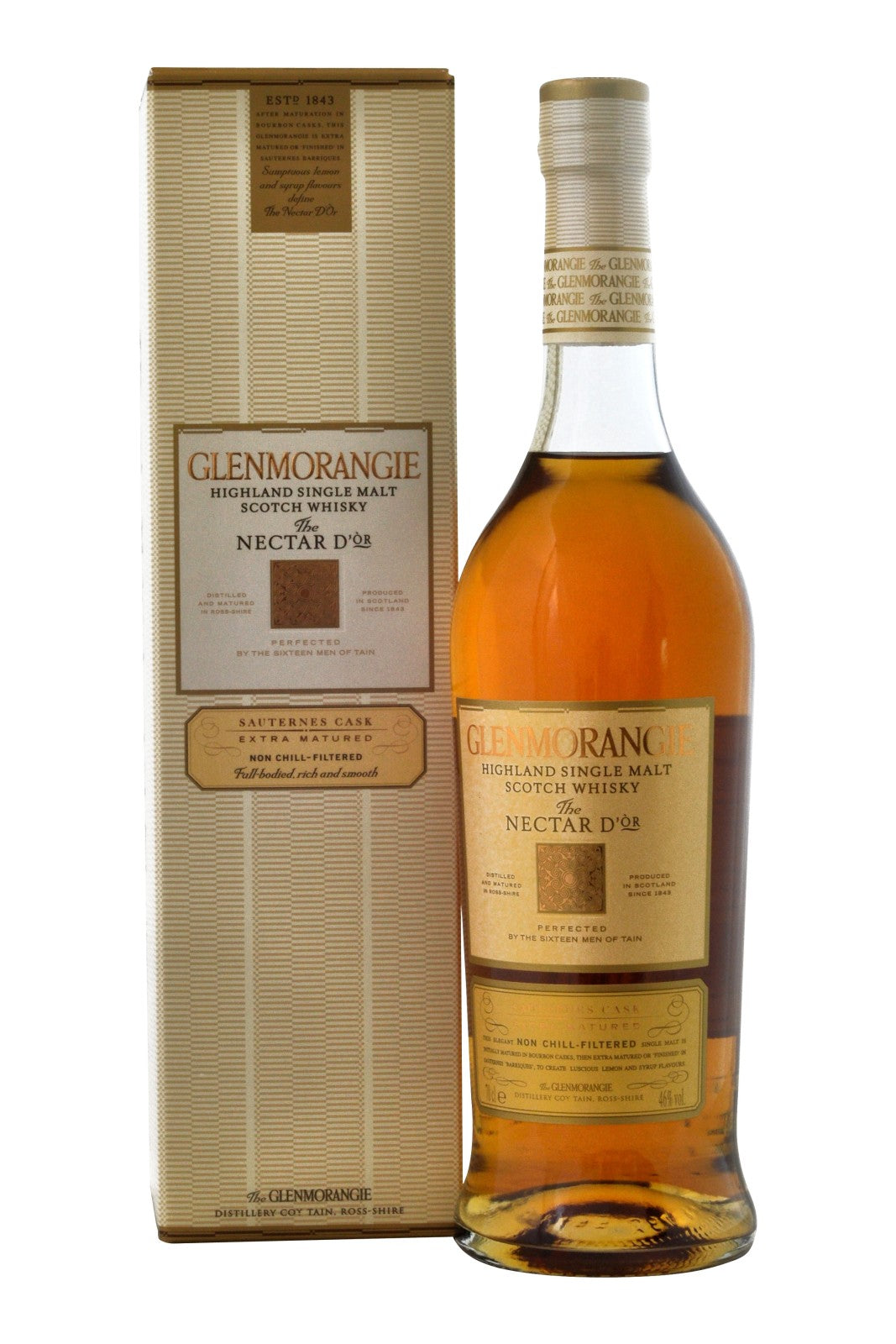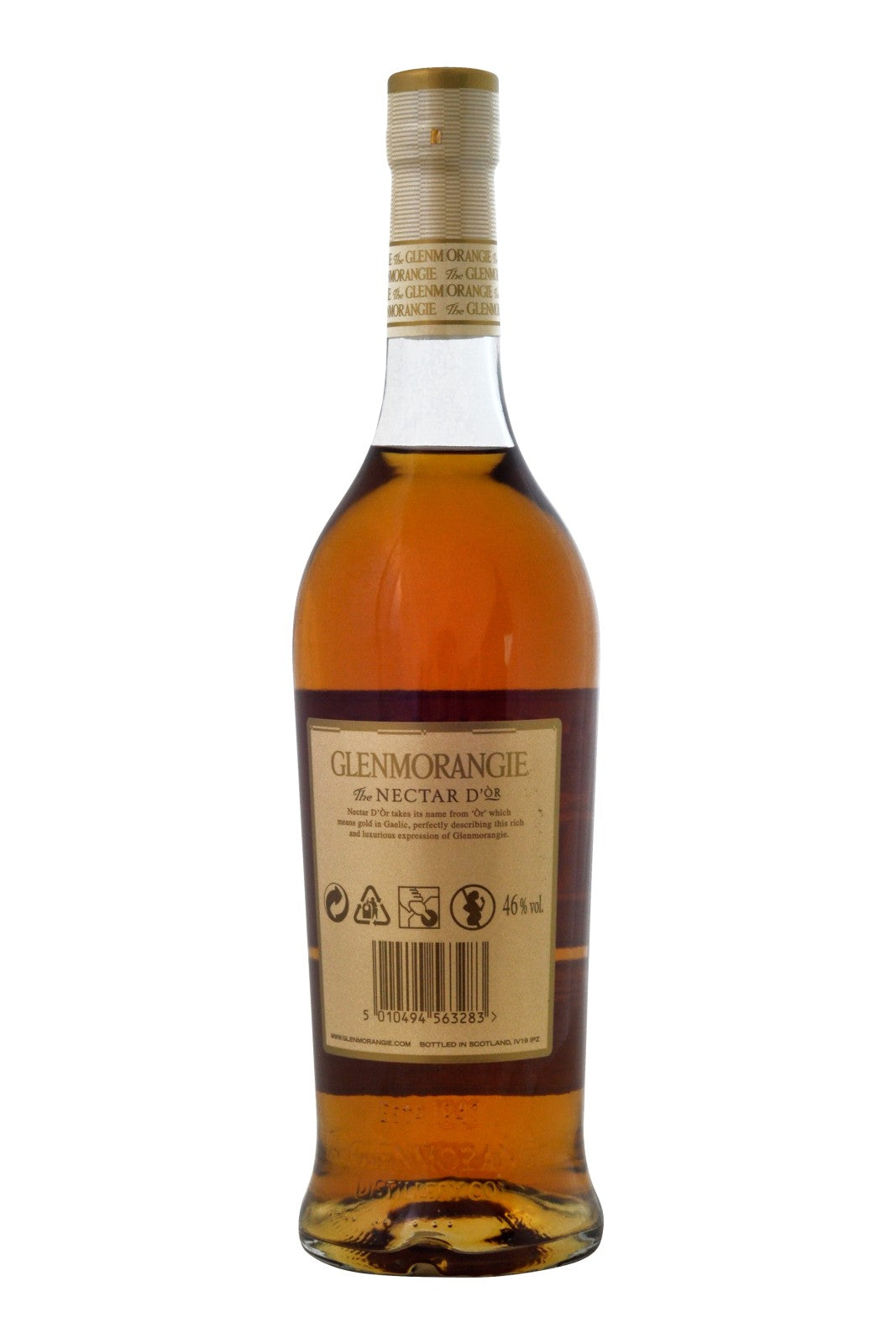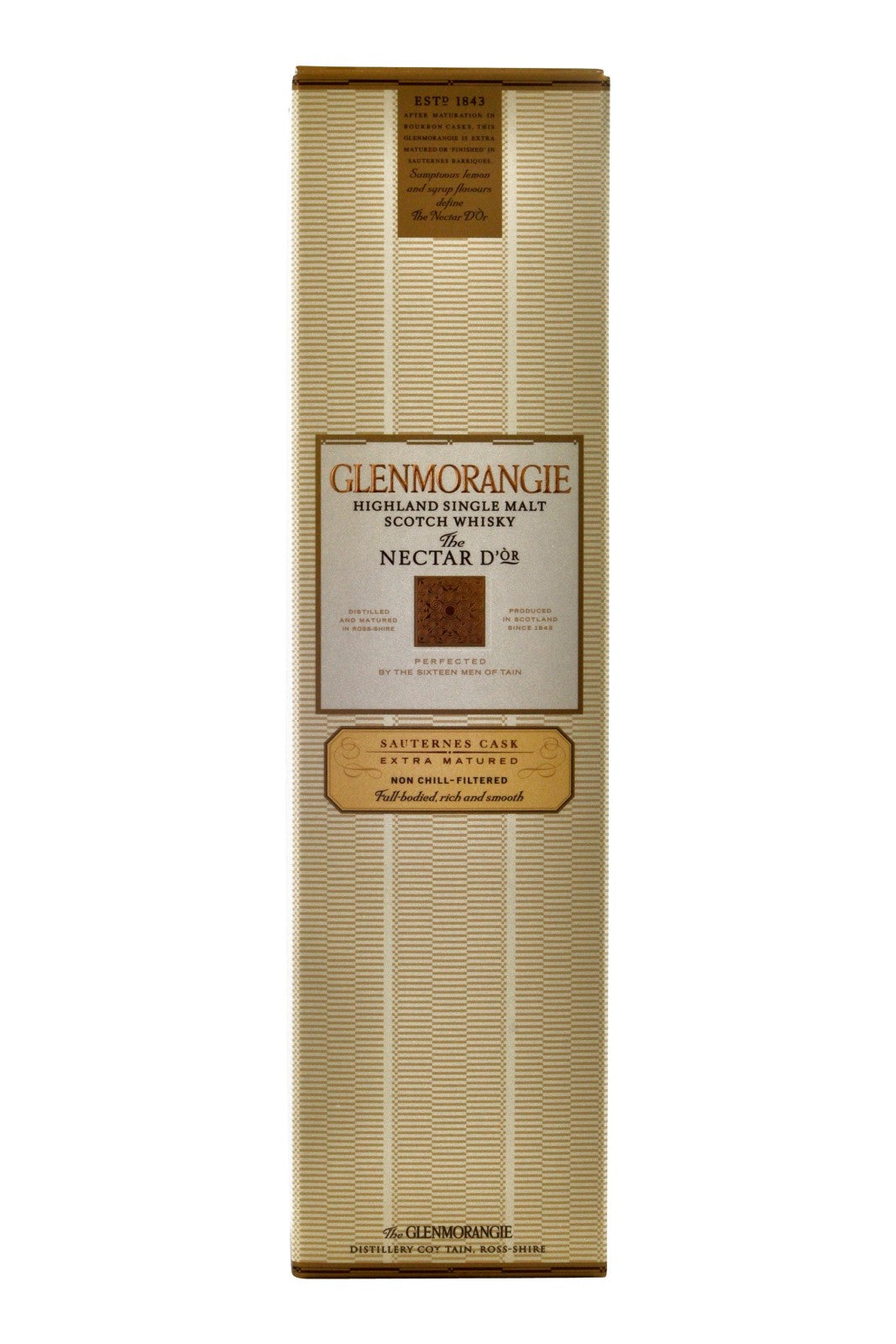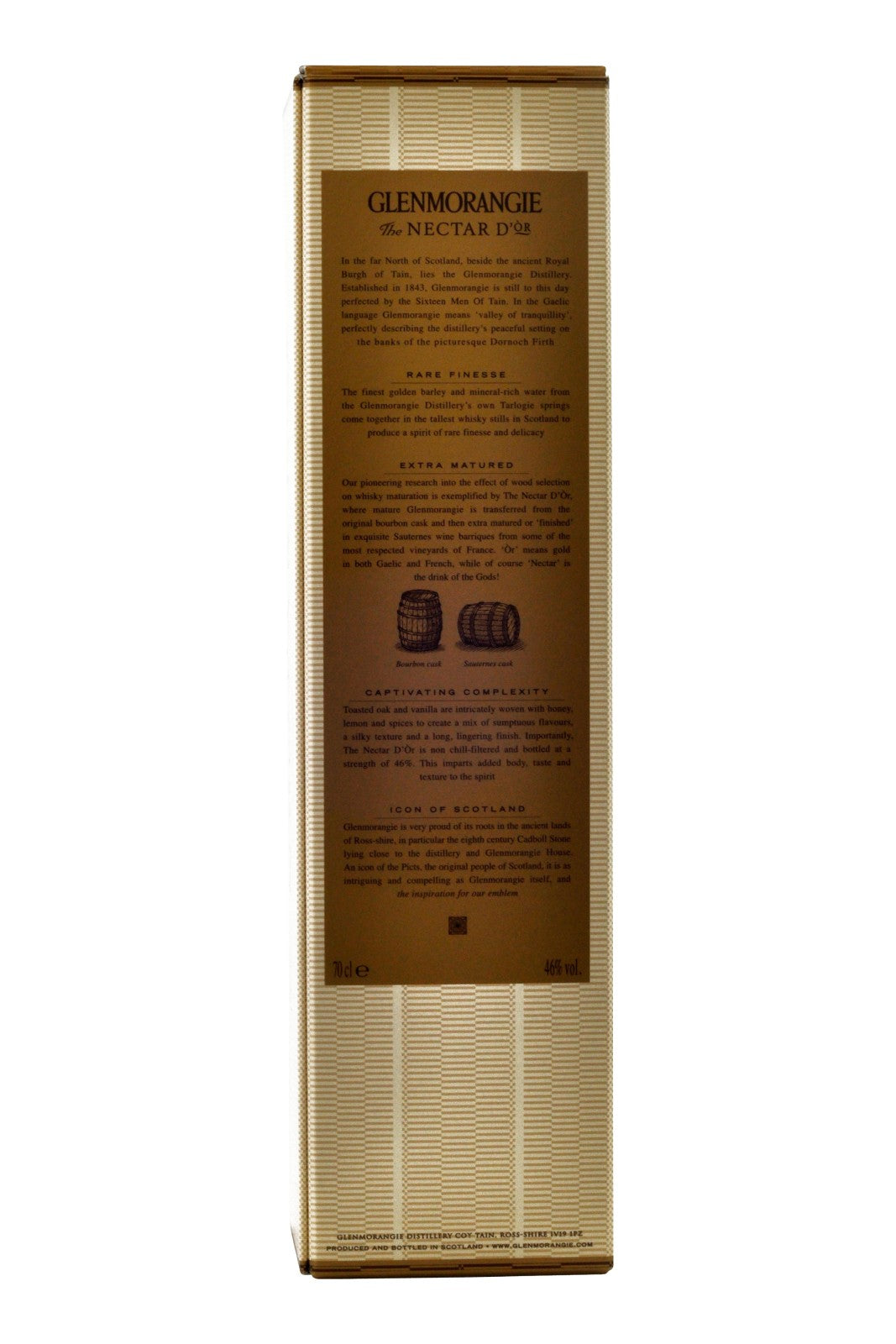 Glenmorangie Nectar d'Or
Glenmorangie Nectar d'Or Sauternes Cask Finish is a pleasant and refined single malt whisky. Initially matured in ex-bourbon casks that give the spirit a smooth and fruity flavour, a finish in ex-Sauternes follows. Sauternes is a flavourful French dessert wine that adds a nice twist to the character of this Glenmorangie whisky.

Glenmorangie Nectar d'Or has a lively aroma with gentle influences of lime, vanilla and orange zest. This gives way to sultanas and dates with ginger, coconut and oak below. Silky smooth on the palate with layers of caramel and gingerbread. There is a hint of spice in the background. The finish is sweet and approachable.