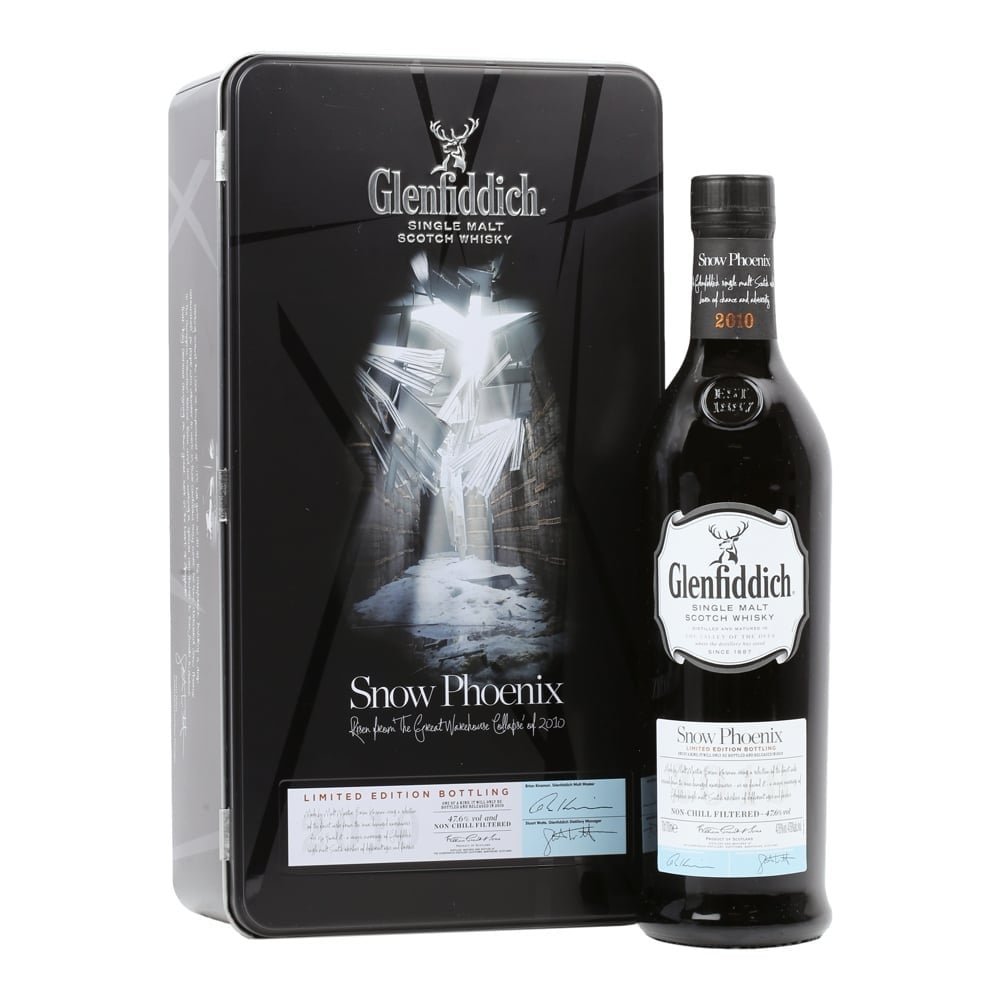 Glenfiddich Snow Phoenix
The limited-edition release is creamy, vibrant, well-honeyed and sherry-scented, leading towards a long, lush finish. Masterfully crafted.
A limited edition release commemorating a moment of drama in our history. Selecting and marrying the finest Oloroso and American oak casks from warehouses struck by heavy snow, our Malt Master created Snow Phoenix. Creamy and vibrant on the nose, with honey and chocolate on the palate. And sherry notes mellowing into a long finish.