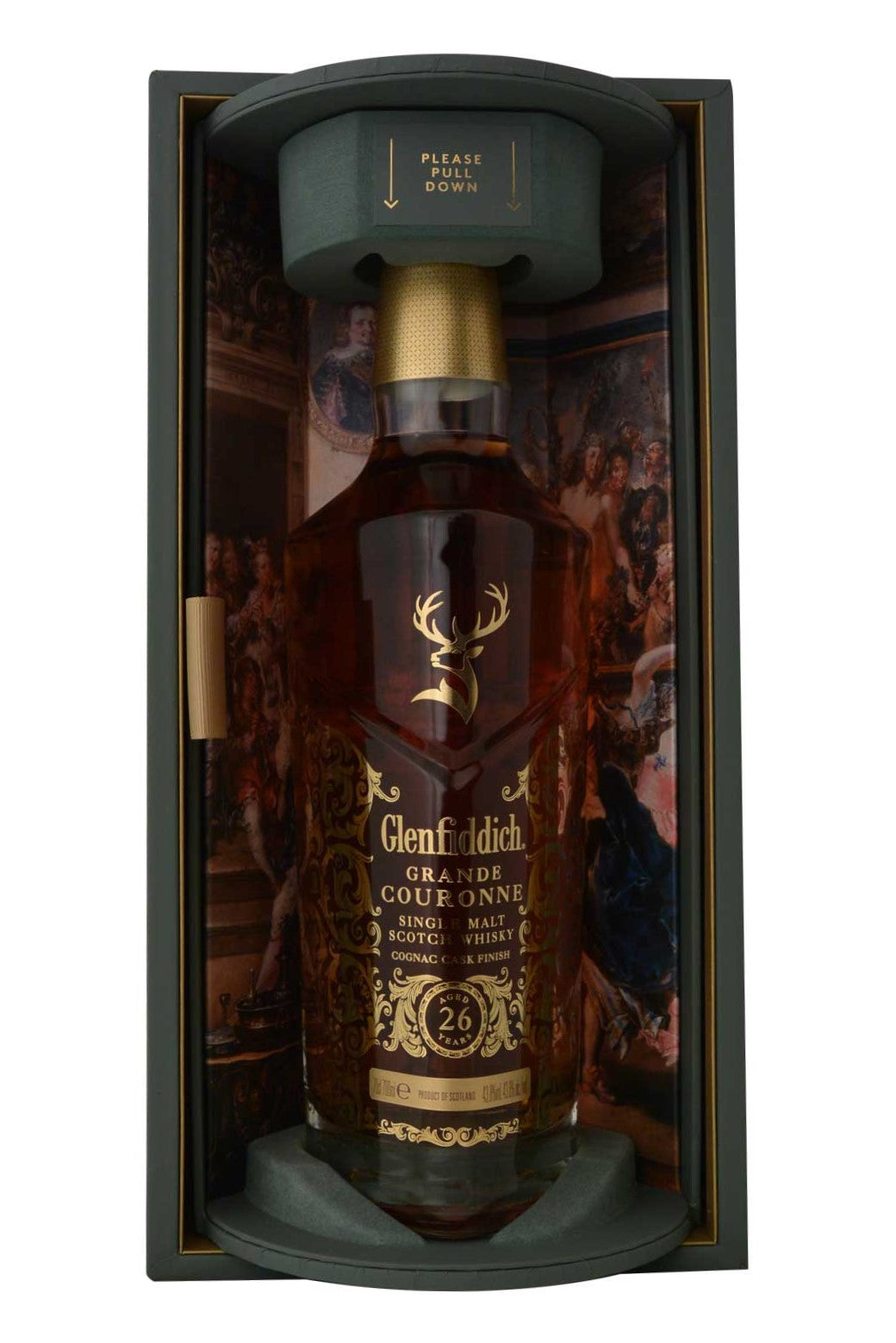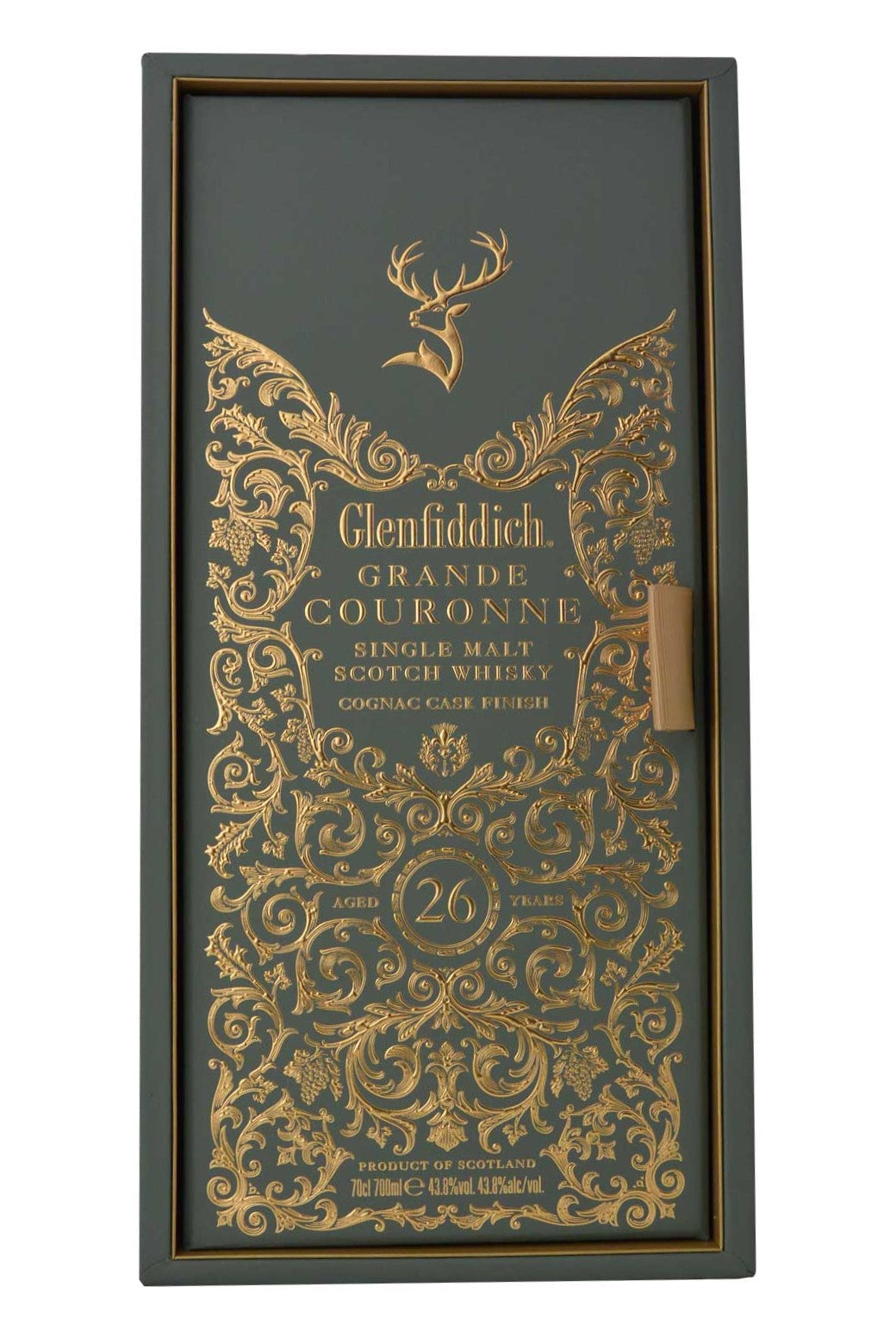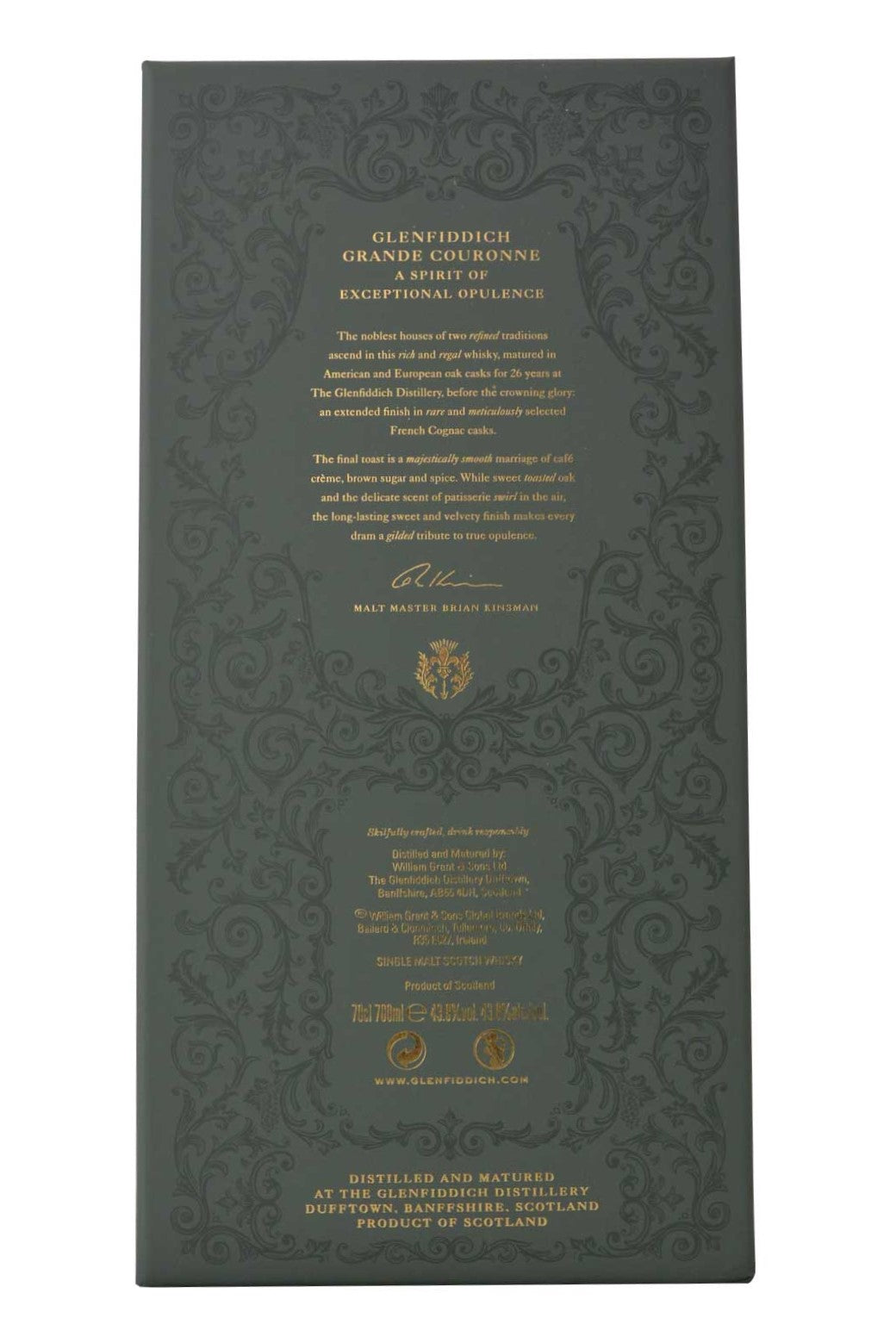 Glenfiddich Grande Couronne 26 Year Old
Glenfiddich Grande Couronne 26 Years is a limited and quite unique Single Malt Whisky. Glenfiddich 26 y Grande Couronne is a masterful whiskey for lovers of luxury single malt in general and of course fans of Glenfiddich whiskey in particular. The Grand Couronne has been developed to toast the good moments in life.
Pure craftsmanship of the highest order and thanks to Glenfiddich aged 26 years. The basis of the character of the Glenfiddich Grande Couronne is laid by a very long maturation in American and European oak barrels, followed by a 2-year finish in ex-cognac casks (presumably Remy Martin).

Aromatic and lively in scent with nice aromas of sweets and toasted oak. Silky smooth flavors immediately stand out on the palate. Sweets, notes of café crème, brown sugar and a hint of spices complement each other and lead to a long, sweet aftertaste in which oak influences can also be found. Glenfiddich Grande Couronne is presented in a beautiful box that rotates and presents the bottle in a beautiful way.