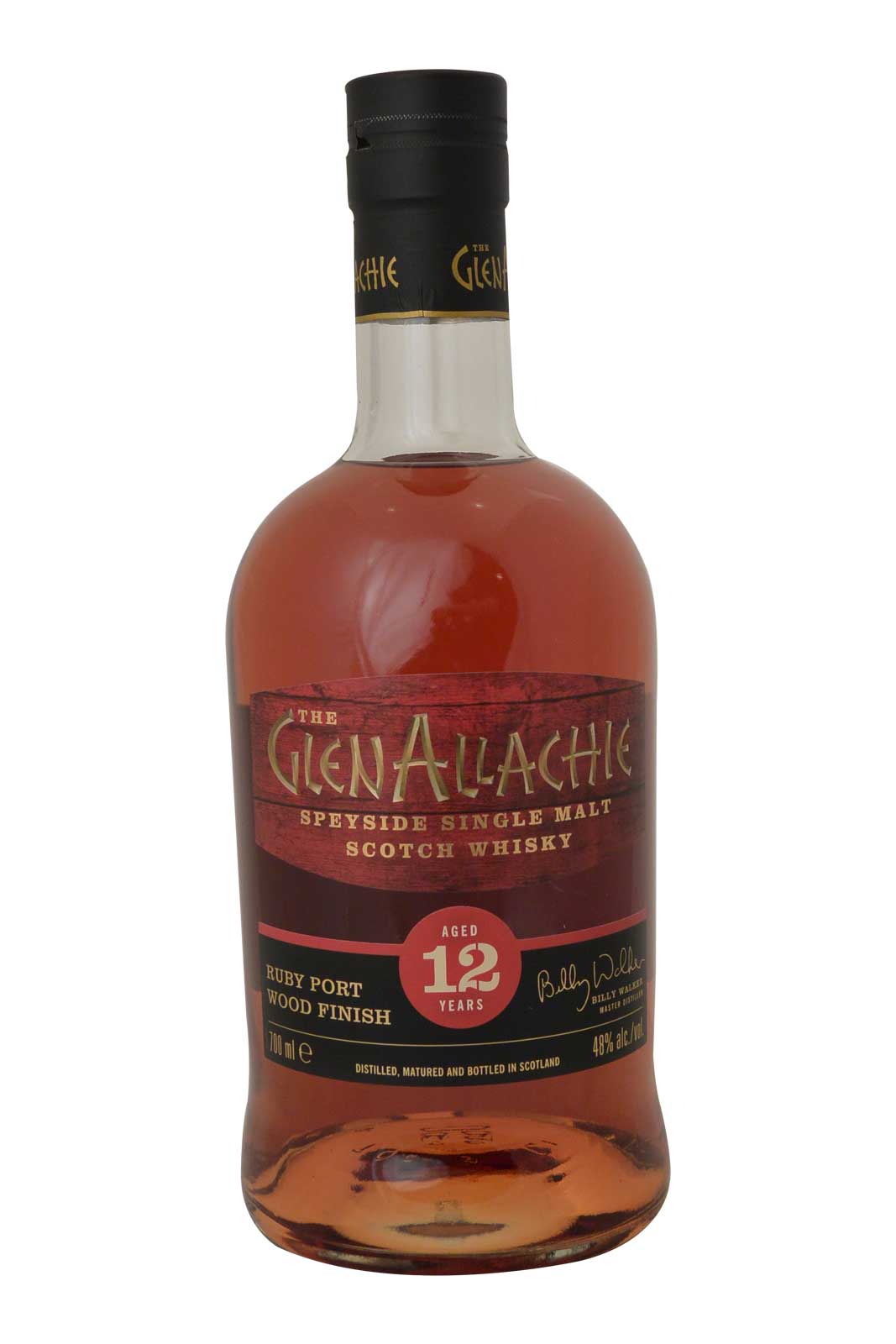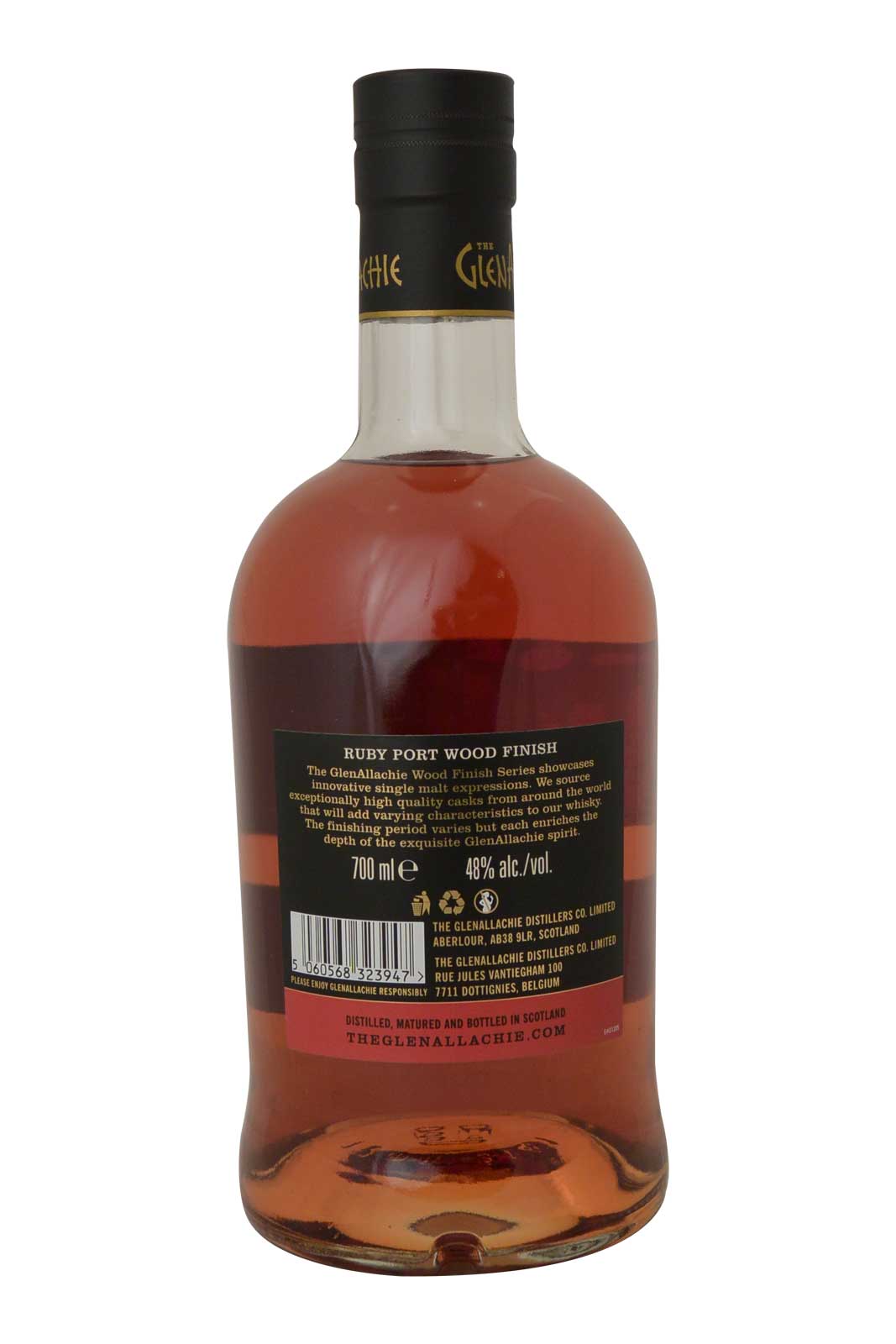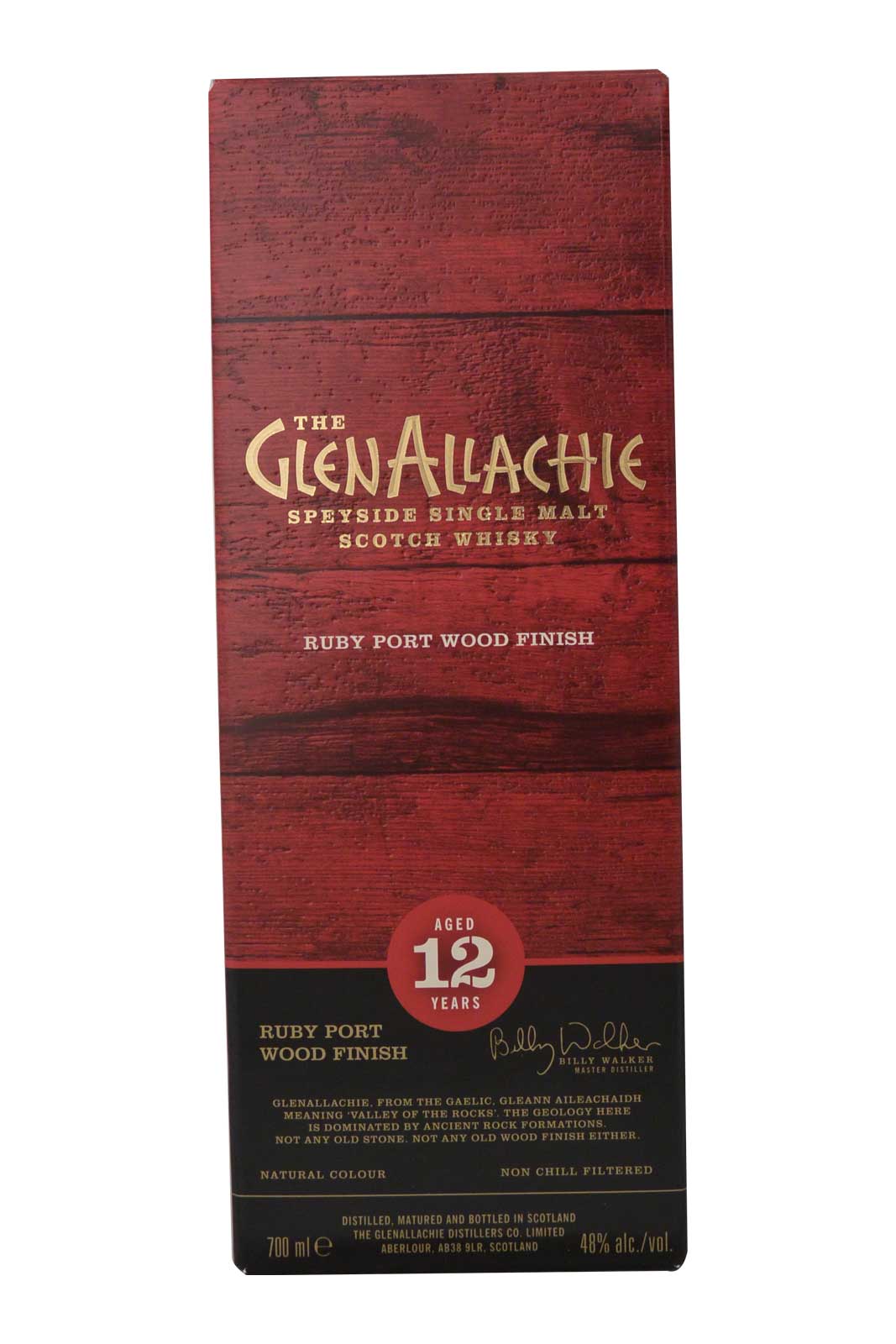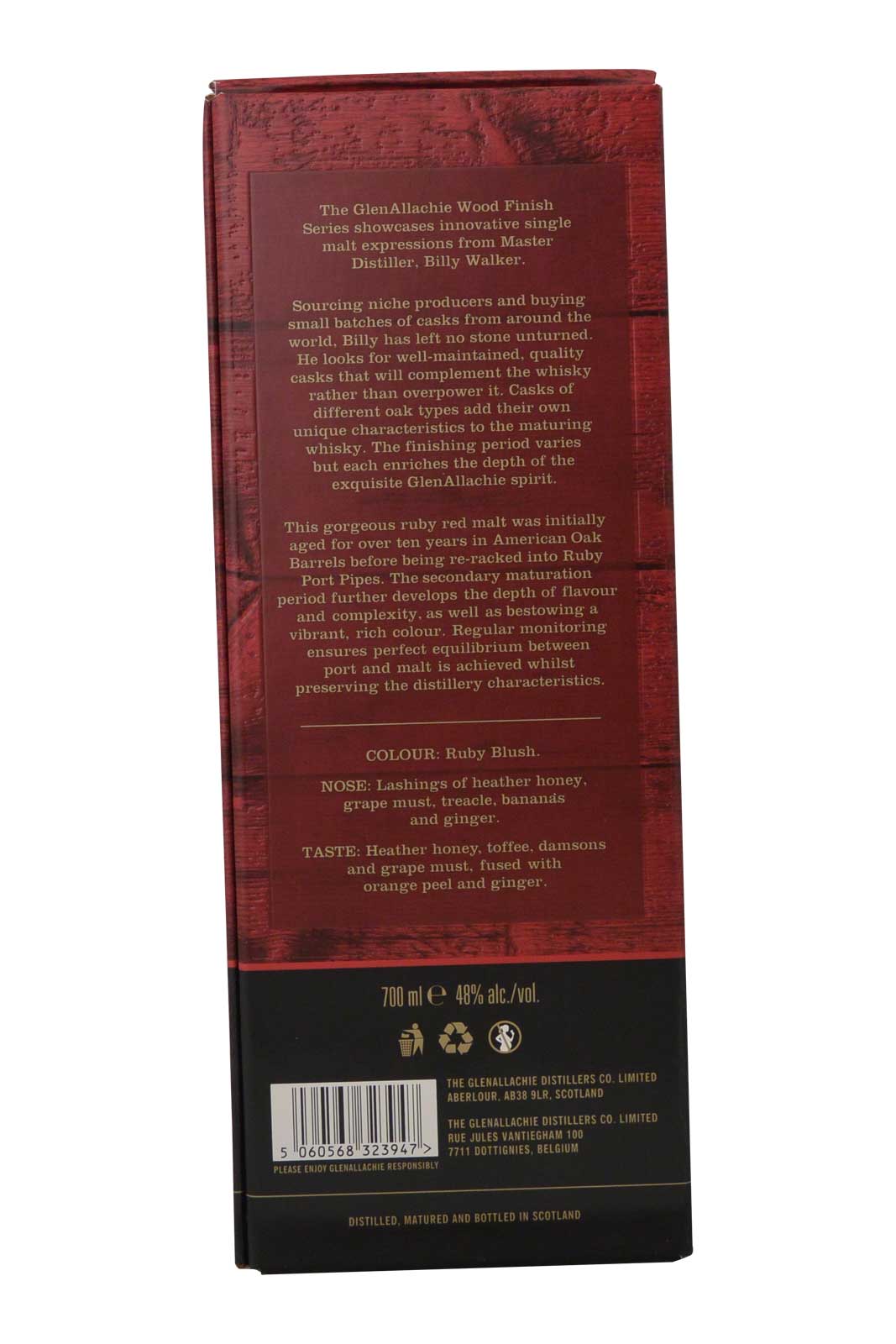 Glenallachie 12 Year Old Ruby Port Wood Finish
Glenallachie 12 years Ruby Port Finish is part of the Wood Finish series, in which this brand's single malt whisky is further matured in experimental casks. This 12 year old GlenAllachie begins its maturation period in American oak where it spends 10 years. The last two years are spent in ex-Ruby port casks, which provide a rich, lively and fruity flavour twist.
Floral influences are the first to stand out on the nose; honey, grapes and gingerbread complement this. Banana bread-like flavours, hints of ginger, plums, berries, oak and spices make for an interesting taste sensation. In the finish, hints of juicy fruit, sweetness and barley shine through.