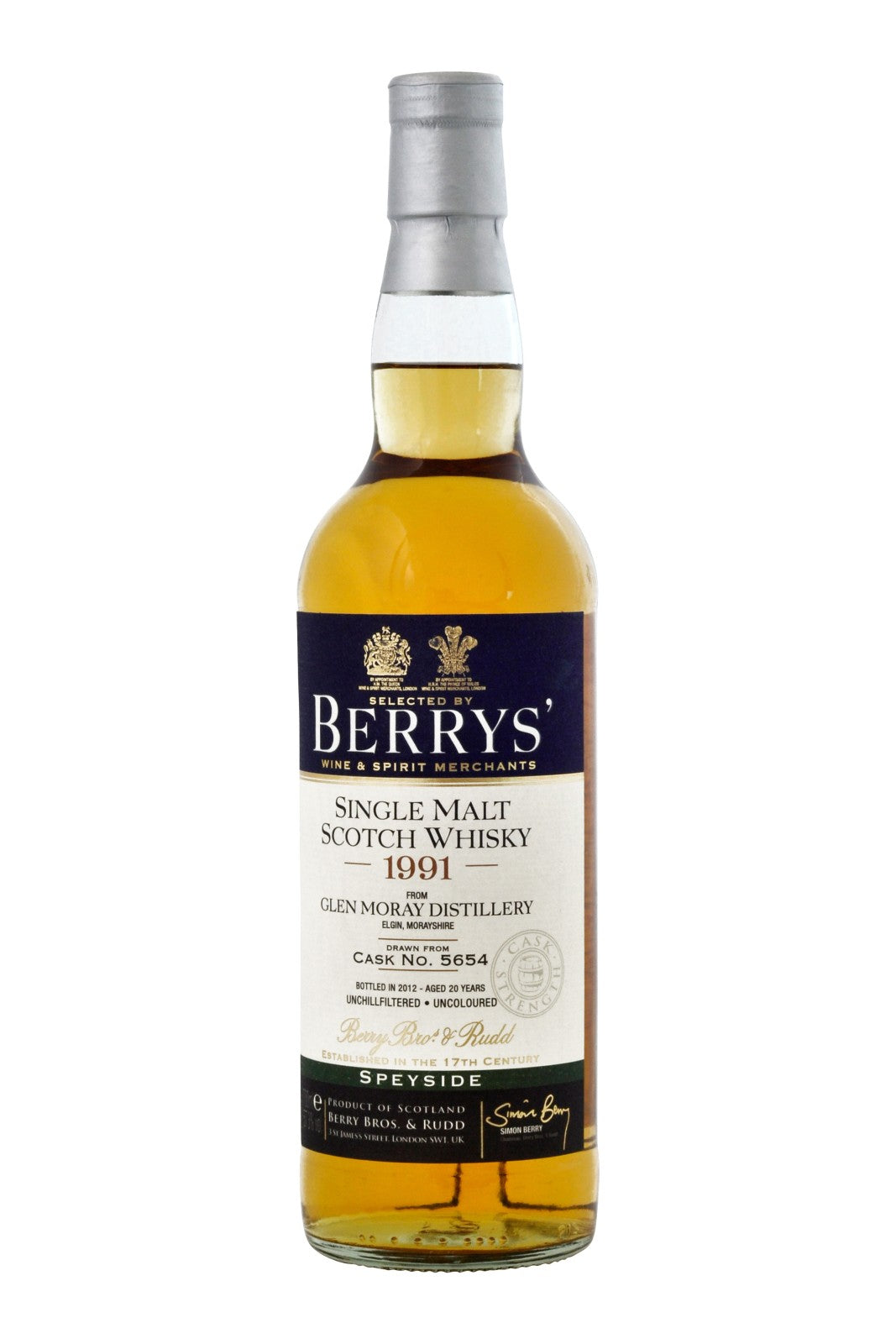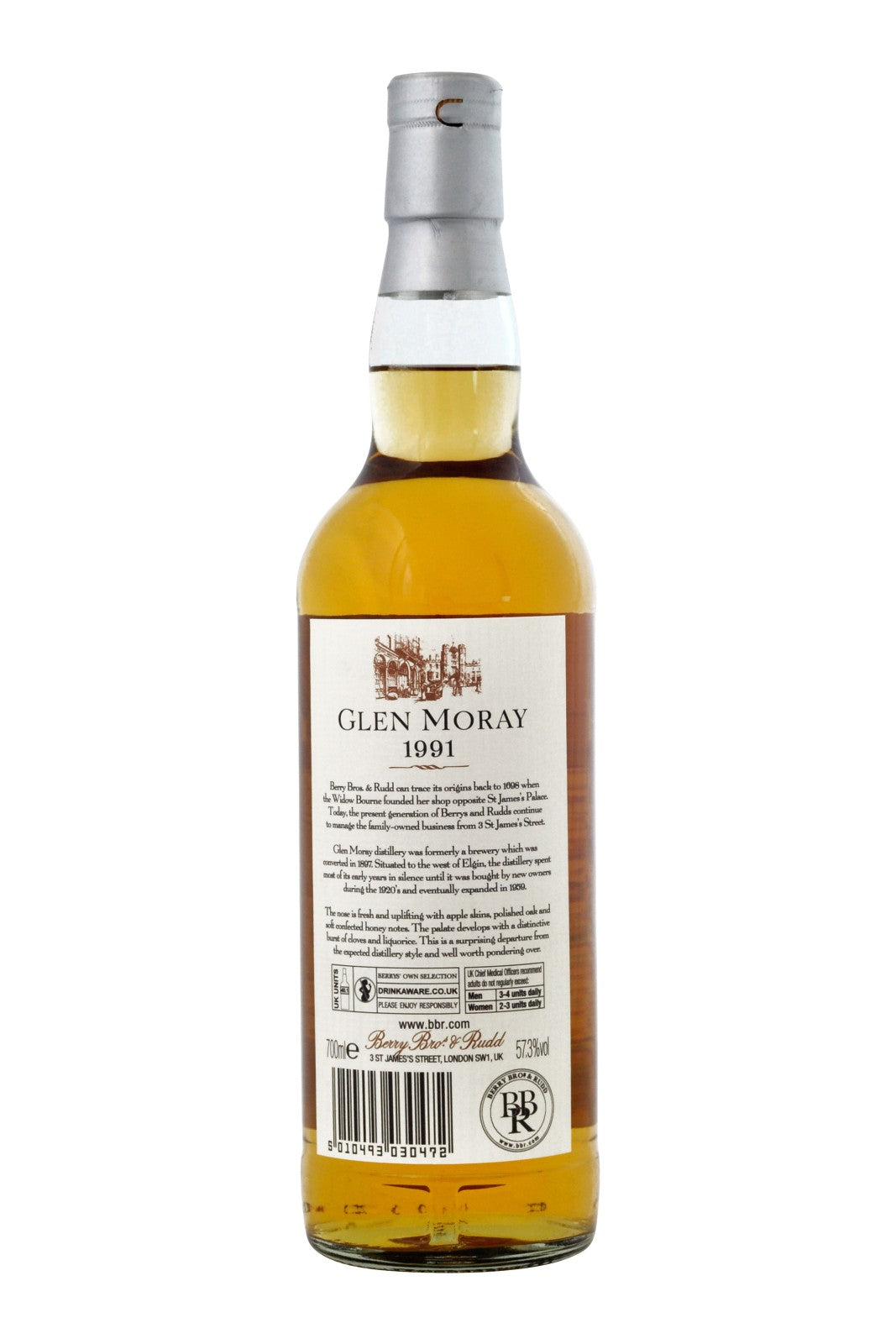 Glen Moray 1991 Cask Ref. 5654 Berry's
Glen Moray distillery was formerly a brewery wich was converted in 1897. Situated to the west of Elgin, the distillery spent most of its early years in silence until it was bought by new owners during the 1920's and eventually expanded in 1959. The nose is fresh and uplifting with apple skins, polished oak and soft confected honey notes. The palate develops with a distinctive bust of cloves and liquorice. This is a surprising departure from the expected distillery style and well worth pondering over.

Berry Bros. & Rudd can trace its origins back to 1698 when the Widow Bourne founded her shop opposite St James's Palace. Today, the present generation of Berrys and Rudds continue to manage the family-owned business from 3 St James's Street.
Glen Moray, Berry Bros and Rudd