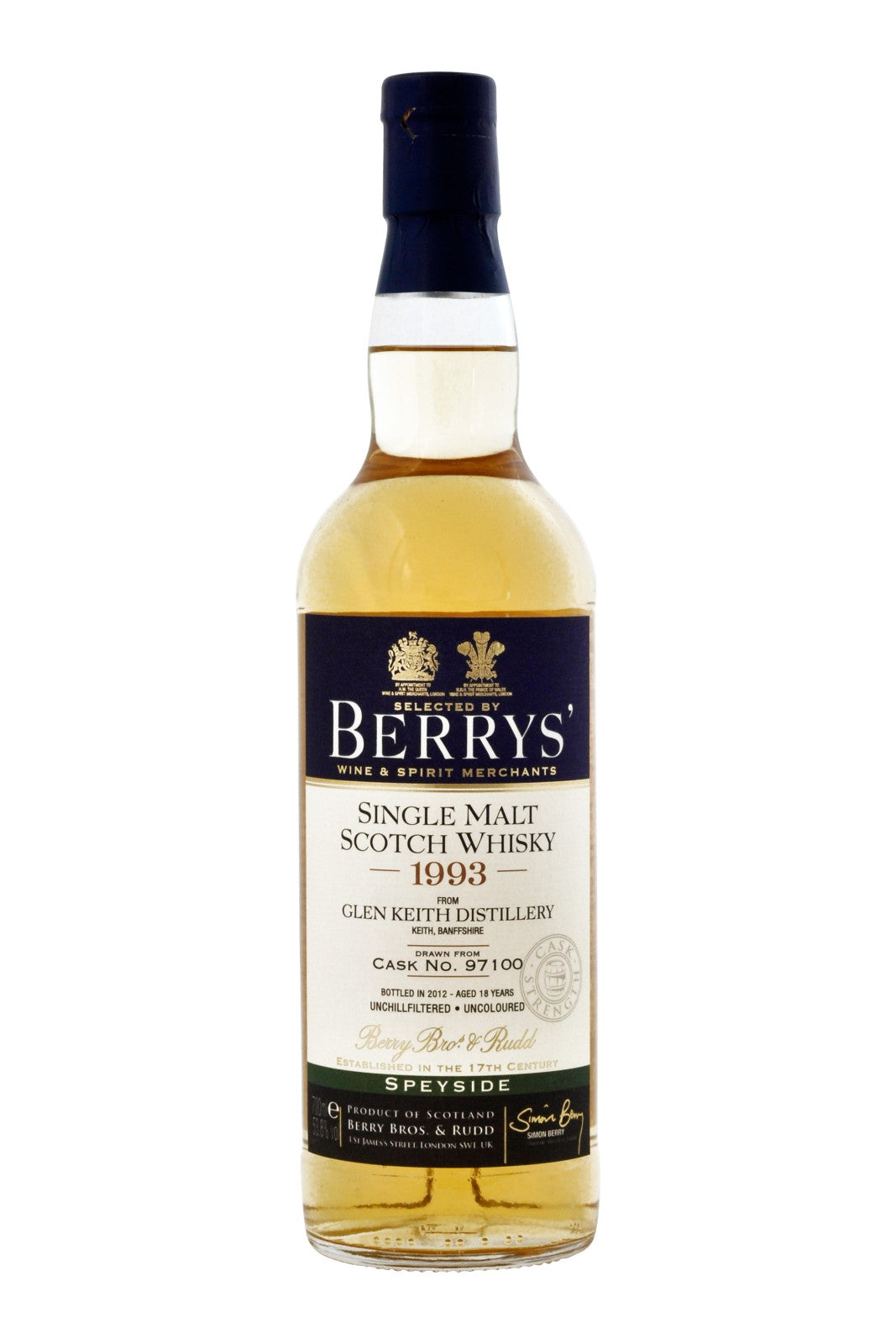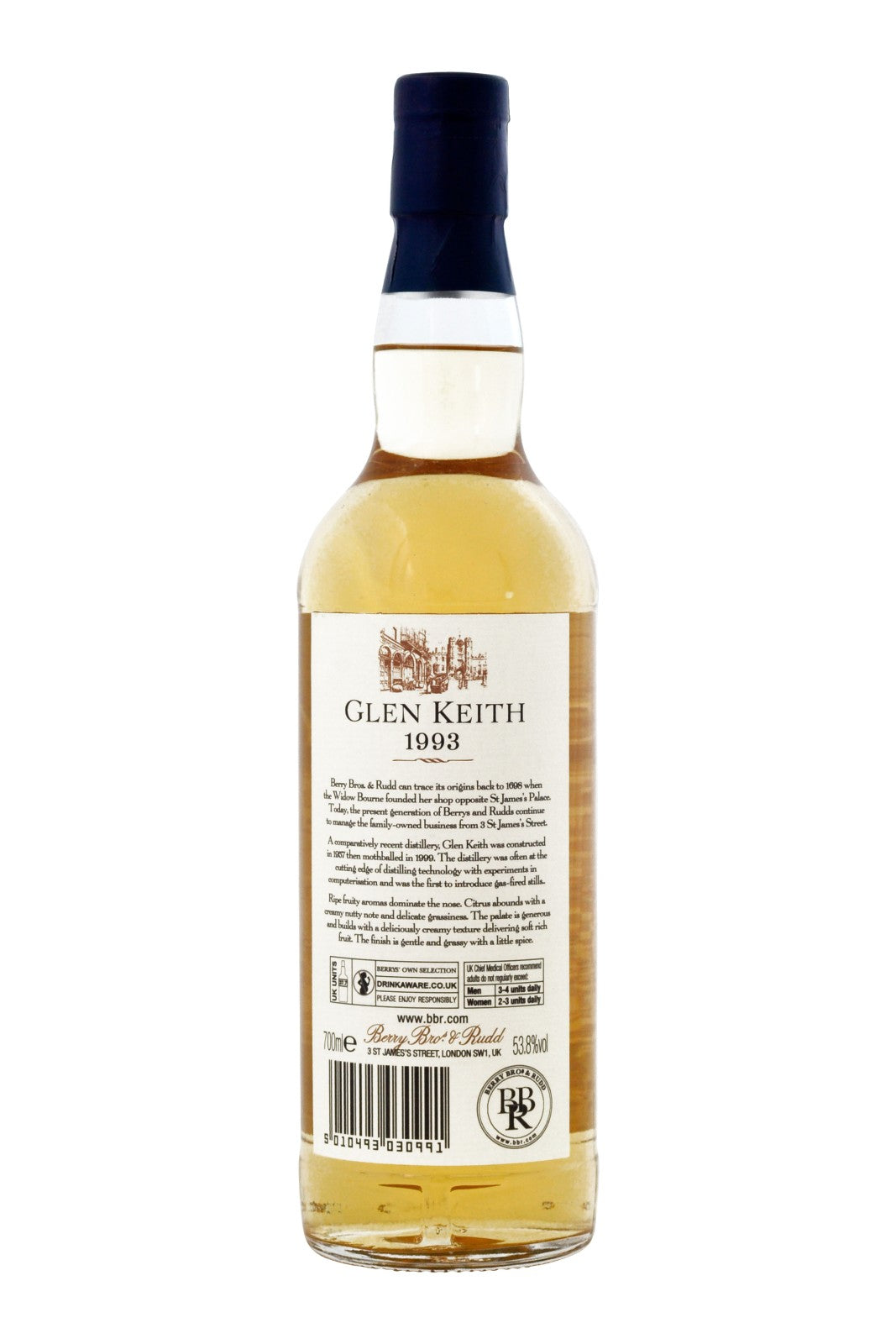 Glen Keith 1993 Cask Ref. 97100 Berry's
A comparatively recent distillery, Glen Keith was constructed in 1957 then mothballed in 1999. The distillery was often at the cutting edge of distilling technology with experiments in computerisation and was the first to introduce gas-fired stills.
Ripe fruity aromas dominate the nose. Citrus abounds with a cramy nutty note and delicate grassiness. The palate is generous and builds with a deliciously creamy texture delivering soft rich fruit. The finish is gentle and grassy with a little spice.

Berry Bros & Rudd can trace its origins back to 1698 when the Window Bourne founded her shop oposite St James's Palace. Today, the present generation of Berrys and Ruds continue to manage the family-owned business from 3 St James's Street.
Glen Keith, Berry Bros and Rudd