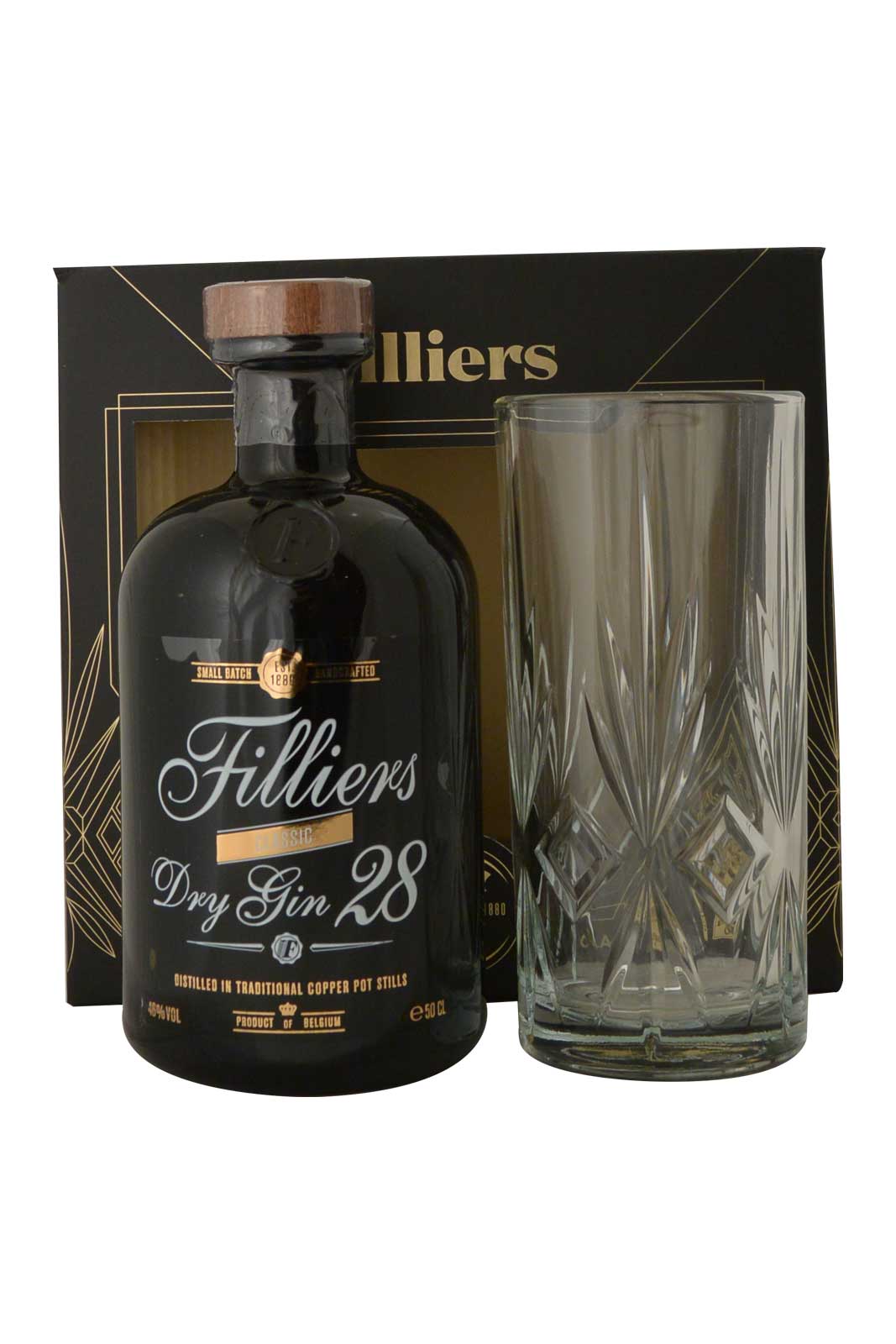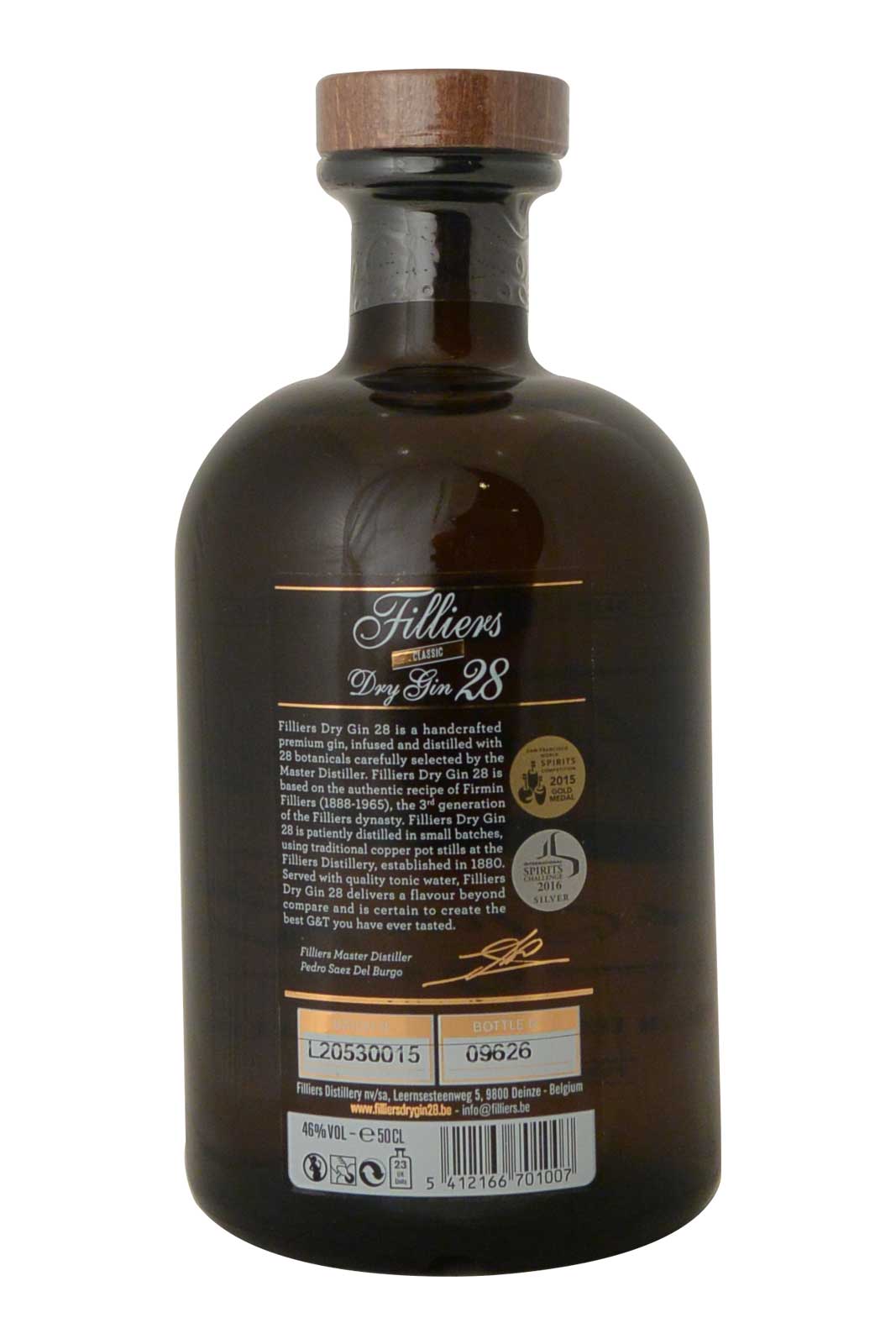 Filliers Dry Gin 28 Classic with Glass - Gift Box
Filliers distill in small batches and use traditional copper pot stills when making their gin. The distillery itself was founded in 1880.
The recipe for their Classic gin uses 28 different botanicals (hence the 28 in the name), and was created in 1928 by Firmin Filliers. Since then, the recipe has been passed down in the family, until it was delicately refined in 2012 by the Filliers master distillers without compromising the character of the gin. The result is award-winning, delicious on its own - and forms the basis for their other gins.
While the full recipe is a closely guarded secret, some of the botanical and fresh fruit distillates within the 28 total are known. These are juniper, hops, angelica, allspice, fresh oranges, cardamom, ginger, calm sauce, orange blossom, coriander seed, lemongrass, lavender blossom, gentian root and fresh citrus.
The overall result is a wonderfully spicy gin with a dry character with spicy notes of pine-filled juniper. This is complemented by refreshing citrus aromas. The slightly higher alcohol content than normal makes this a strong and aromatic gin.