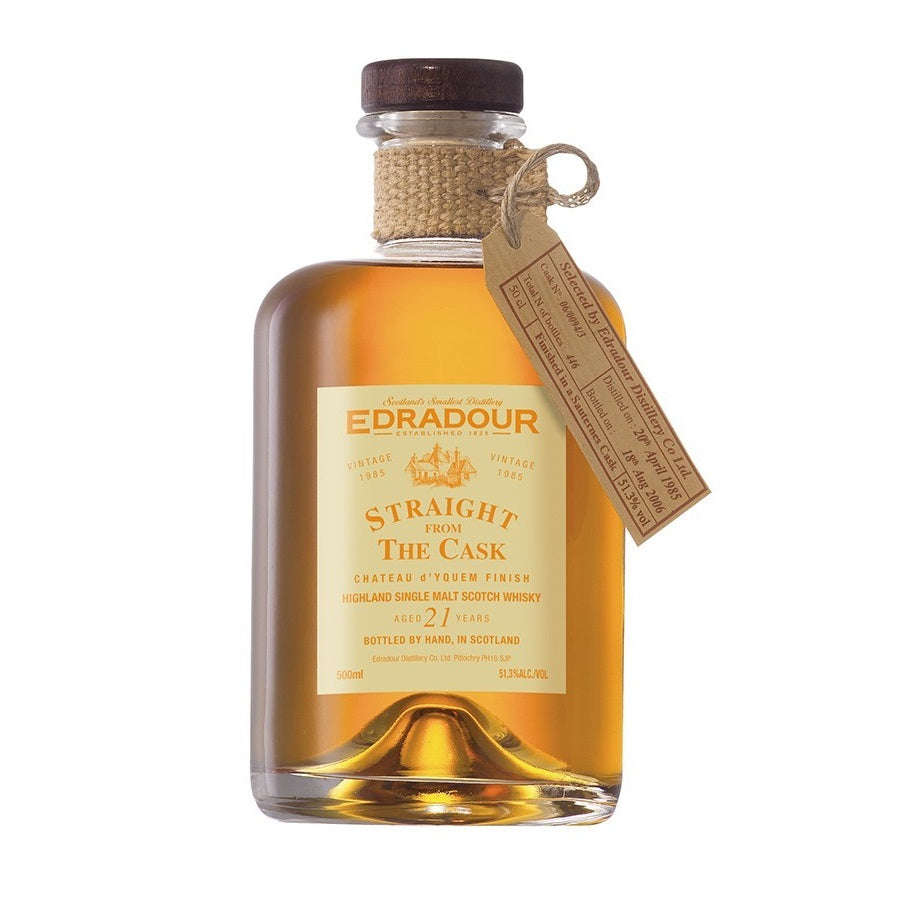 Edradour 21 Year Old - Straight from the Cask - Château d'Yquem Finish
Comes with the original wooden box - One in stock
The 'Straight from the Cask' bottlings go further into the unique character of aged whisky. All the whiskies in this range have been drawn from a single cask – by hand – with no chill filtering, no dilution and no colouring. It is often said that the distillery cellar is the best place to taste whisky, but not everyone can go all the way to Scotland. So this range basically serves as a means of bringing Scotland and this glorious experience to you!