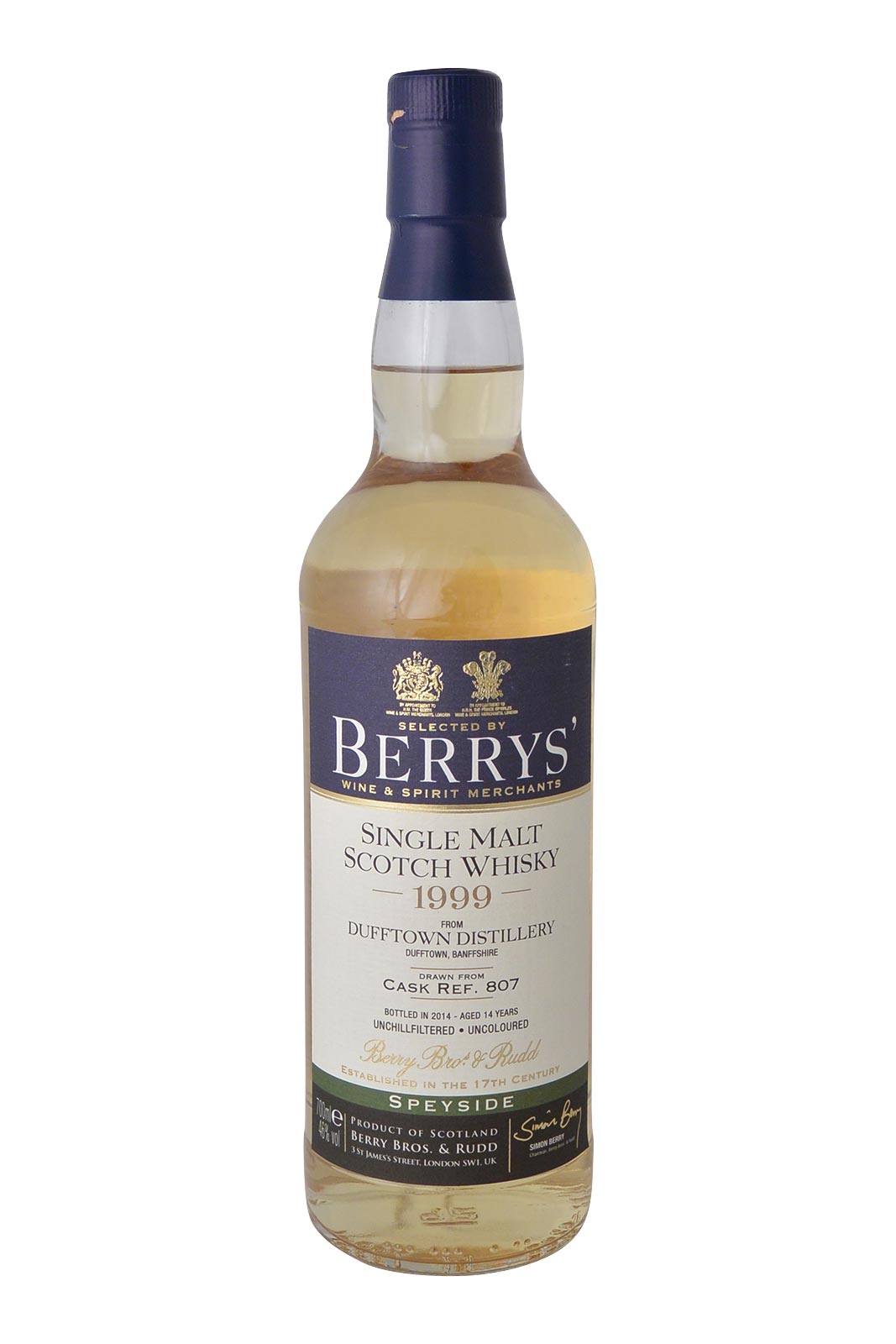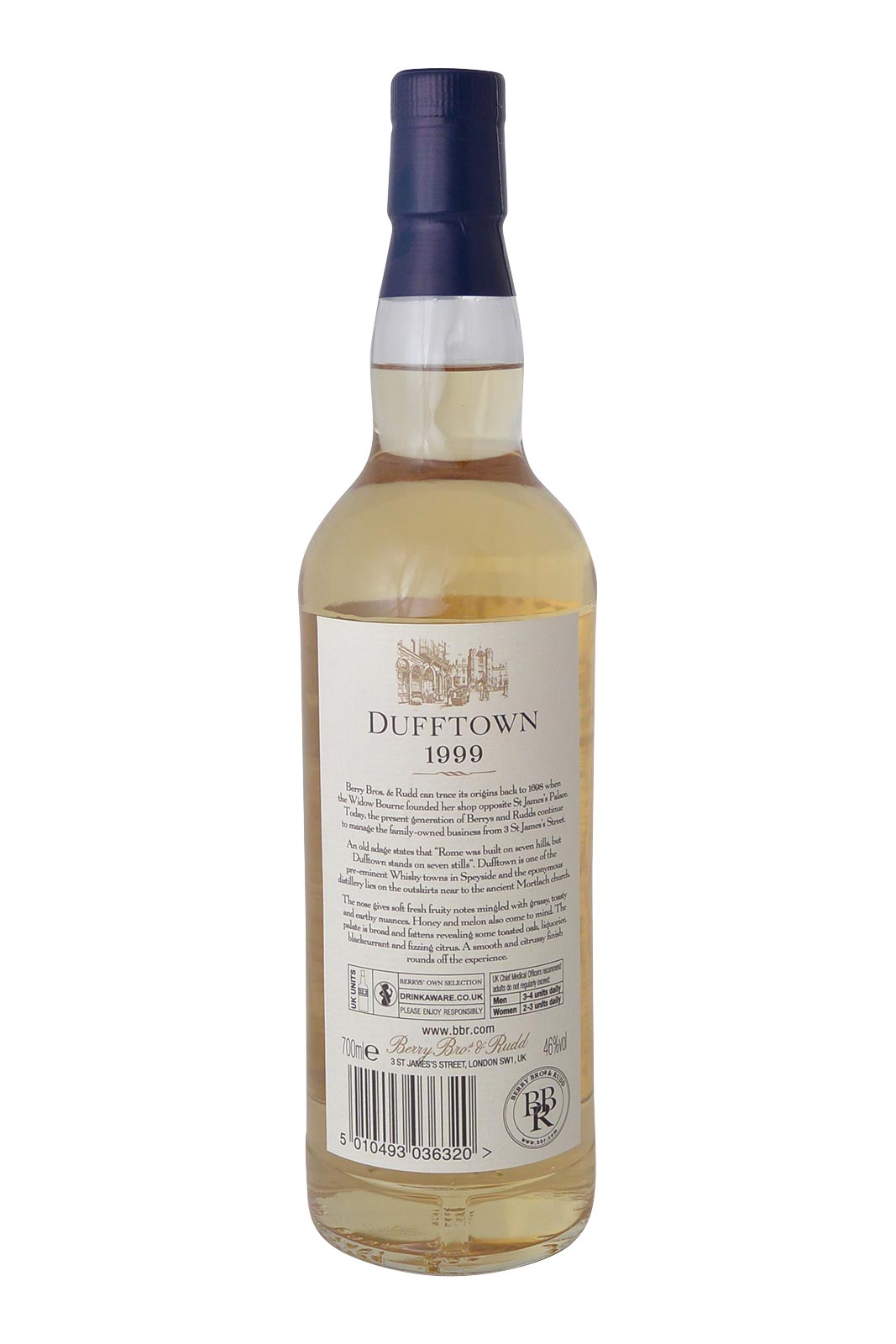 Dufftown 1999 Cask Ref. 807 Berry's
Dufftown is a whisky much respected by master-blenders at the very highest level of the whisky industry. It's soft mouth-feel allows it to ably support smokier, fruitier, sweeter or oilier malts as part of some of the most popular blended Scotch whiskies. When a special single cask such as this shines out amongst it's siblings it allows, and positively encourages, the shared joy of exploration.
This delightful Dufftown single malt shows a subtle structure backed up by deft, delicate leafy-earthy notes. Overlaid on this is fresh, yellow fruit, white grape skin and sweet almonds, giving life and lift to this lovely late-summer dram.
Berry Bros and Rudd, Dufftown