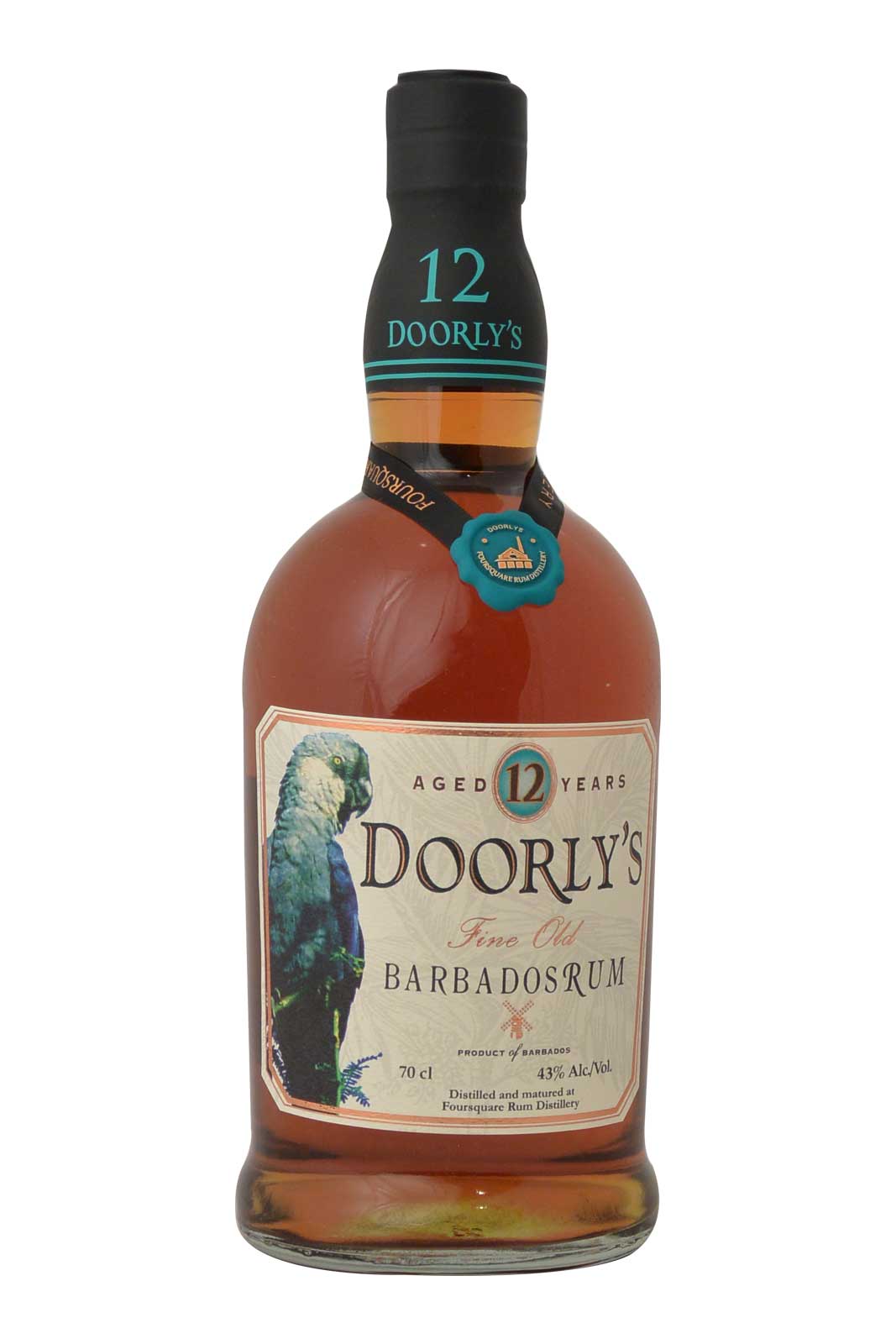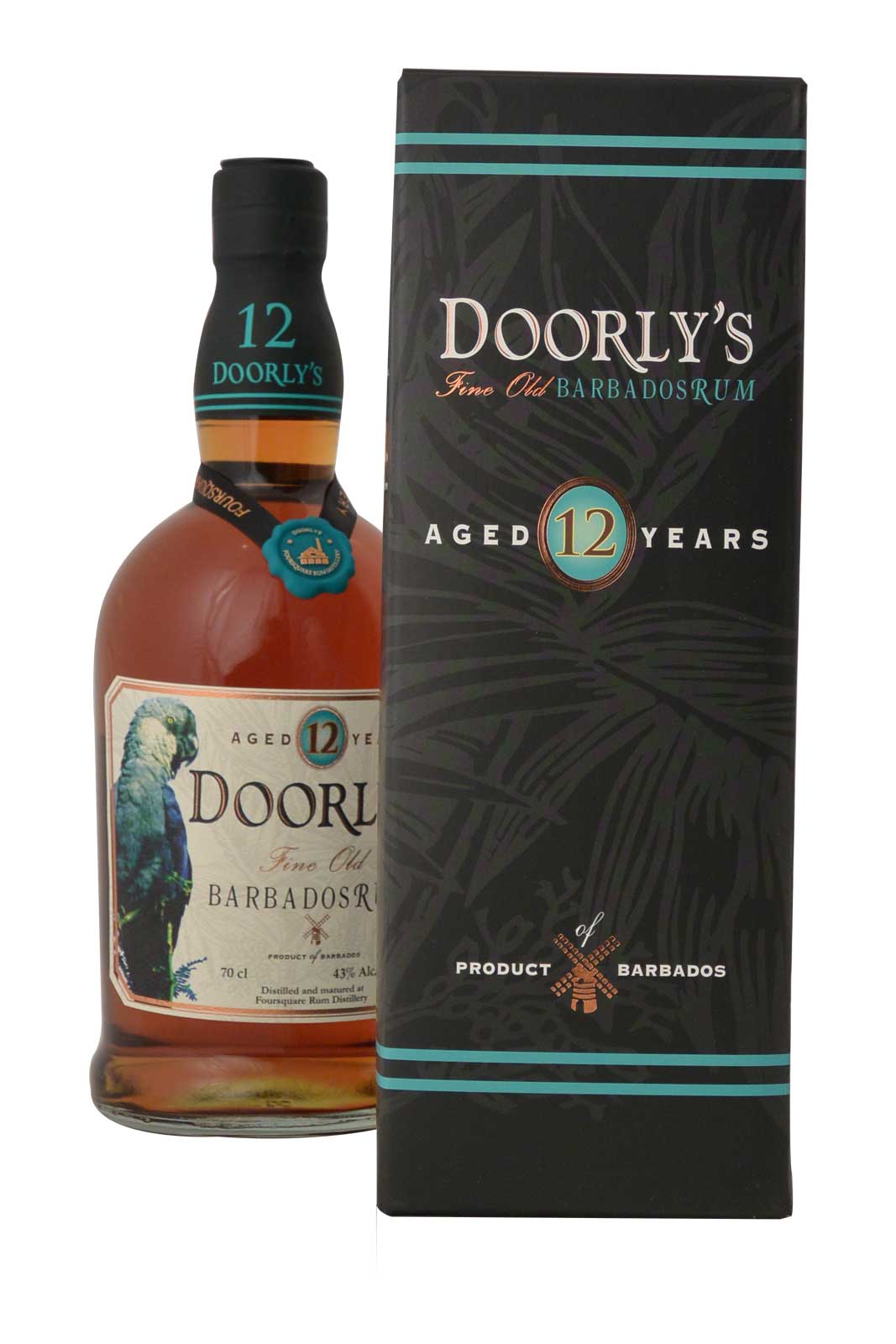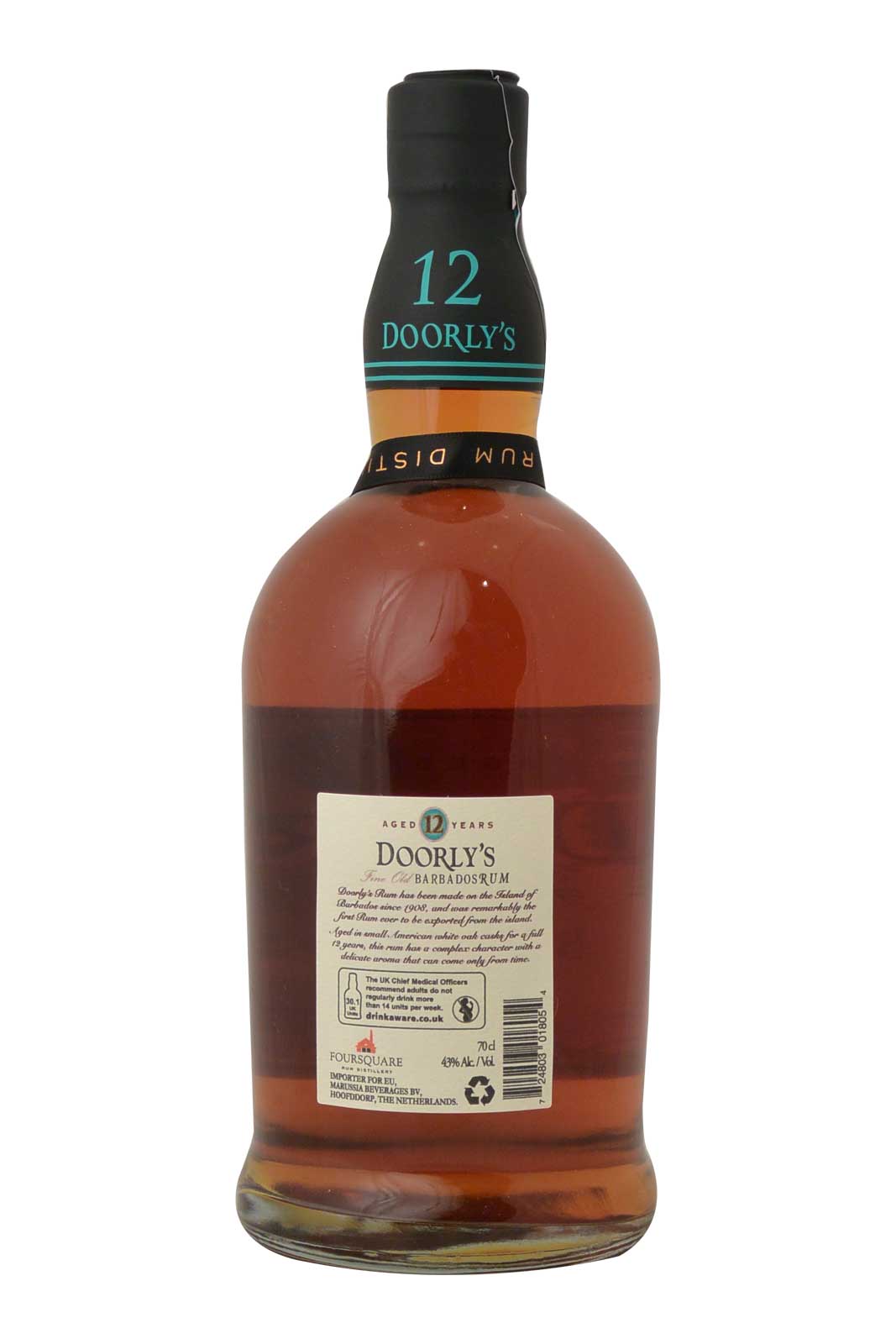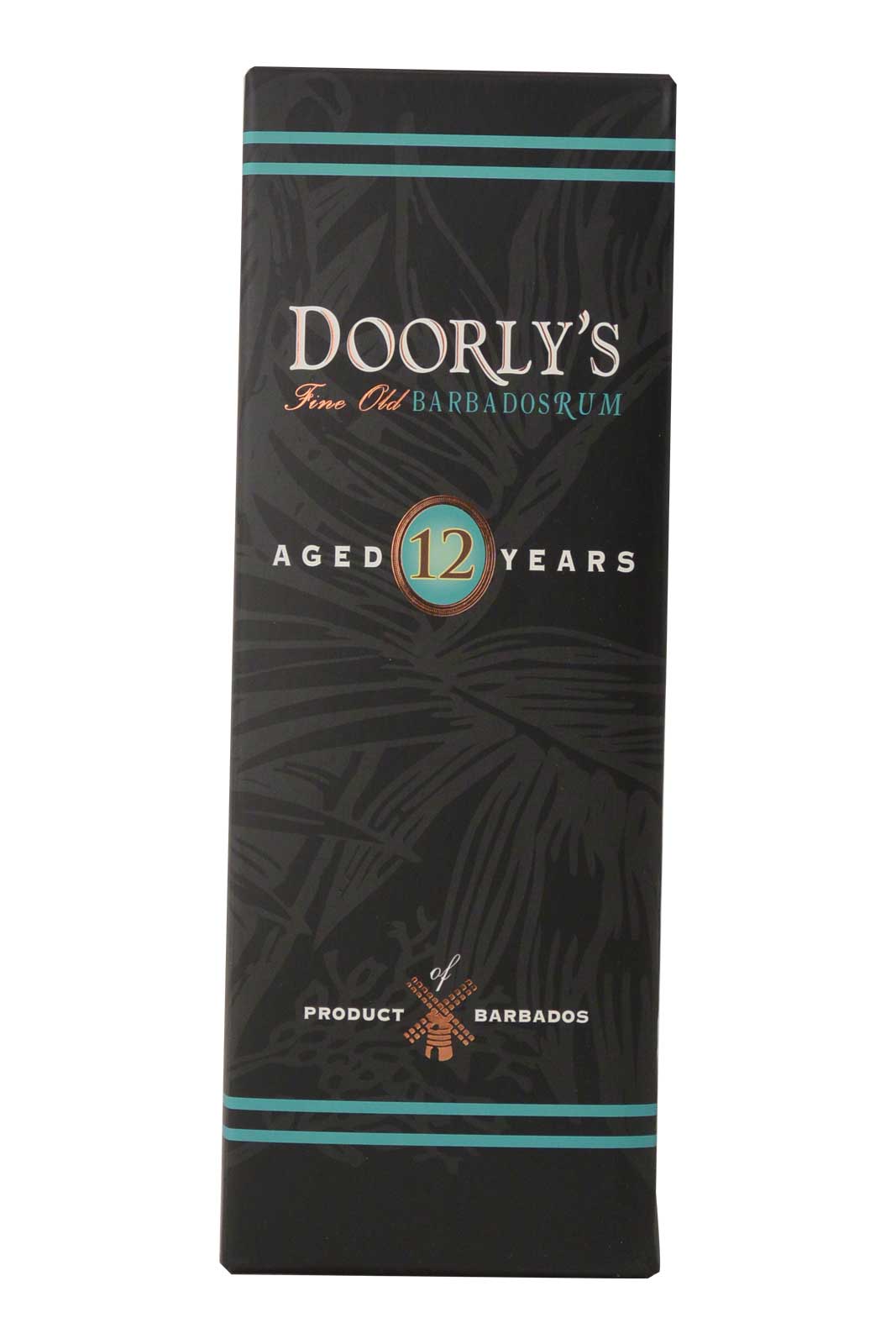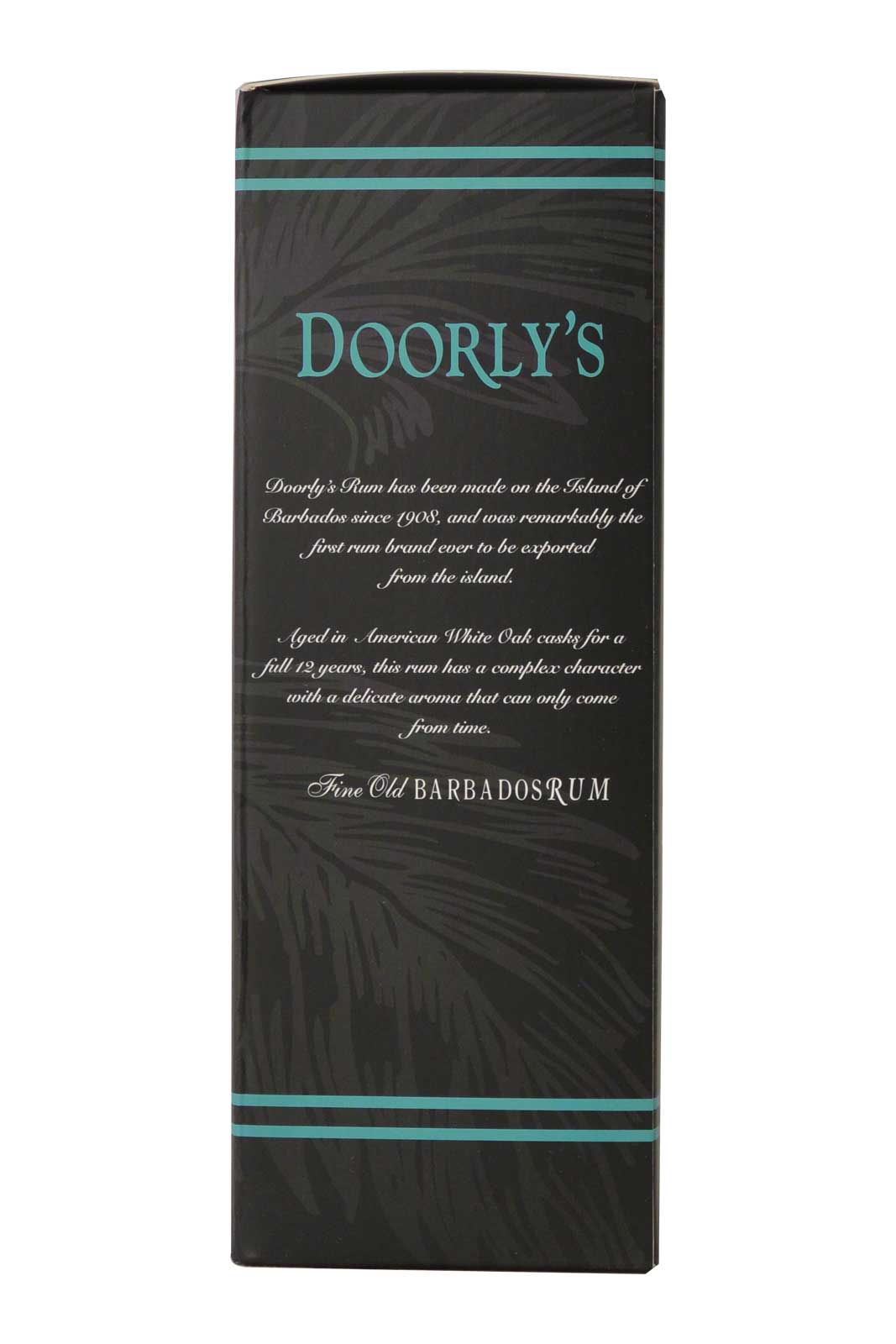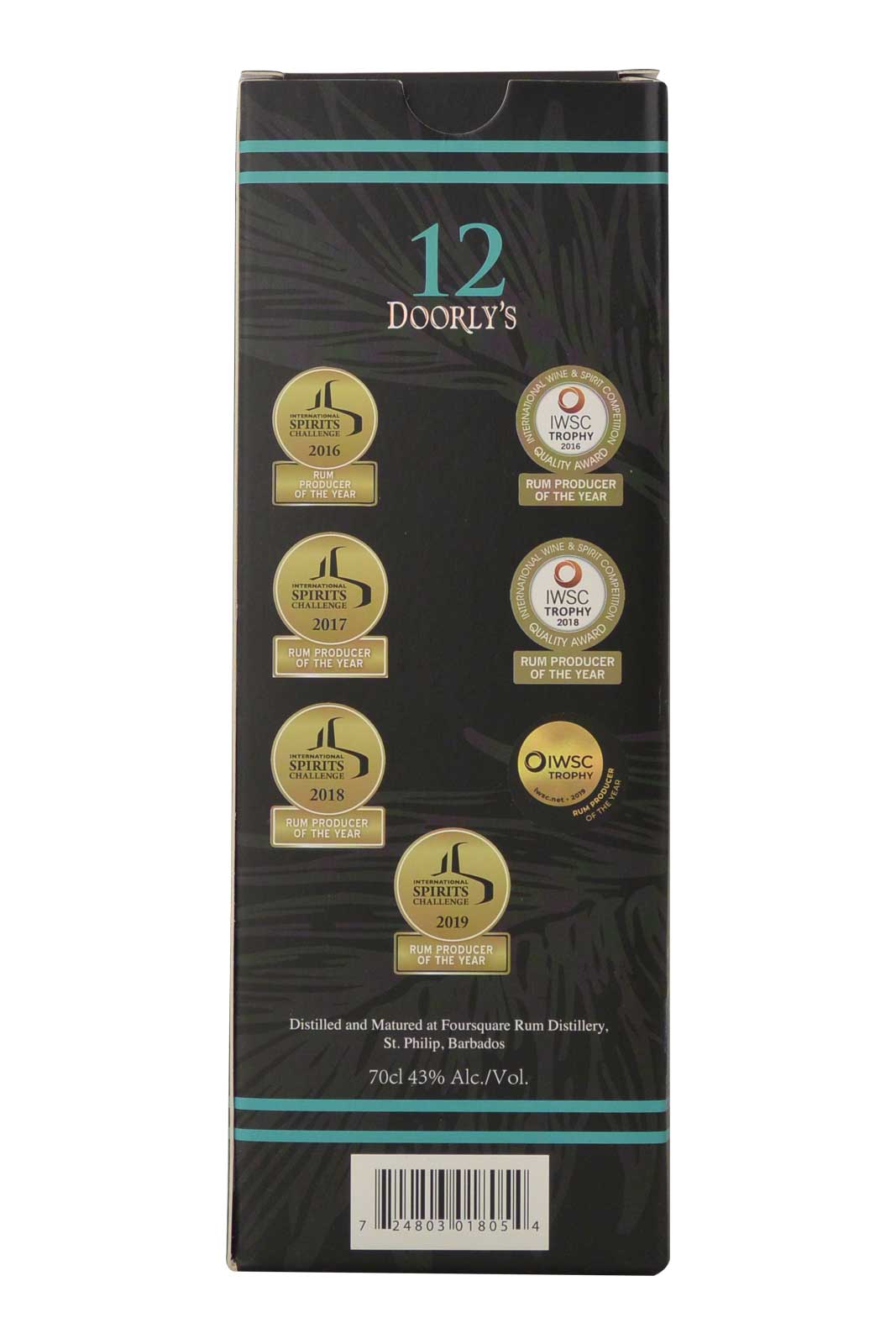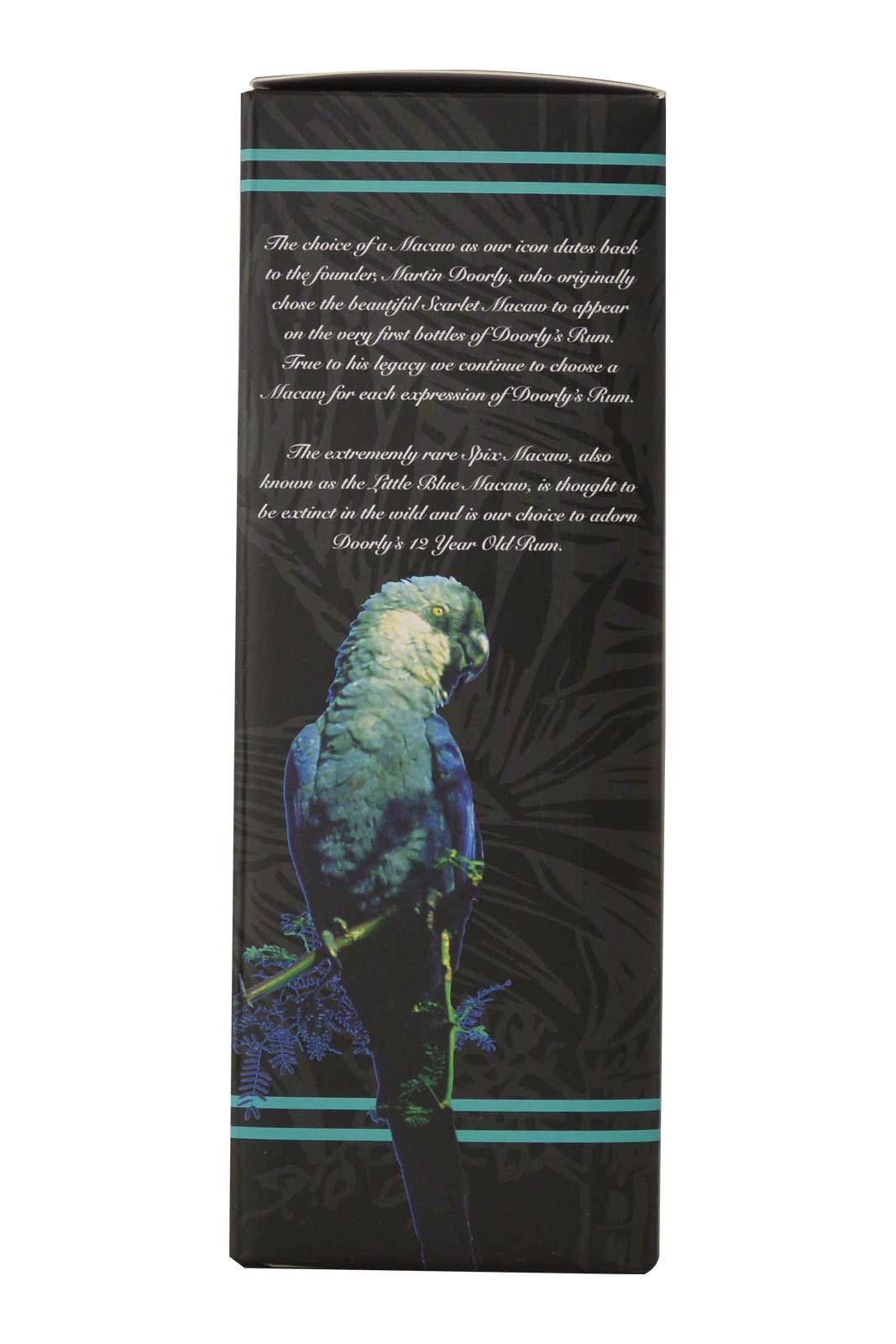 Doorly's Barbados Rum 12 Year Old
The 12 Year Old Barbados rum from Doorly's, distilled at Foursquare! Over a decade of ageing has done this rich tipple rather well, as it's full of chewy toffee, tobacco and tropical fruit notes. This edition has been bottled at the slightly higher strength of 43% ABV.
Le rhum de Barbade 12 ans d'âge de Doorly's, distillé à Foursquare ! Plus de dix ans de vieillissement ont bien servi à cette boisson riche, pleine de notes de caramel, de tabac et de fruits tropicaux. Cette édition a été embouteillée à une teneur légèrement plus élevée de 43% ABV.
Der 12 Jahre alte Barbados Rum von Doorly's, destilliert in Foursquare! Über ein Jahrzehnt der Reifung hat diesem reichhaltigen Getränk gut getan, denn er ist voll von zähem Toffee, Tabak und tropischen Fruchtnoten. Diese Ausgabe wurde mit der etwas höheren Stärke von 43% ABV abgefüllt.
De 12 jaar oude Barbados rum van Doorly's, gedistilleerd in Foursquare! Meer dan tien jaar rijping heeft deze rijke tipple goed gedaan, want hij zit vol met zachte toffee, tabak en tropische fruitnoten. Deze editie is gebotteld op de iets hogere sterkte van 43% ABV.