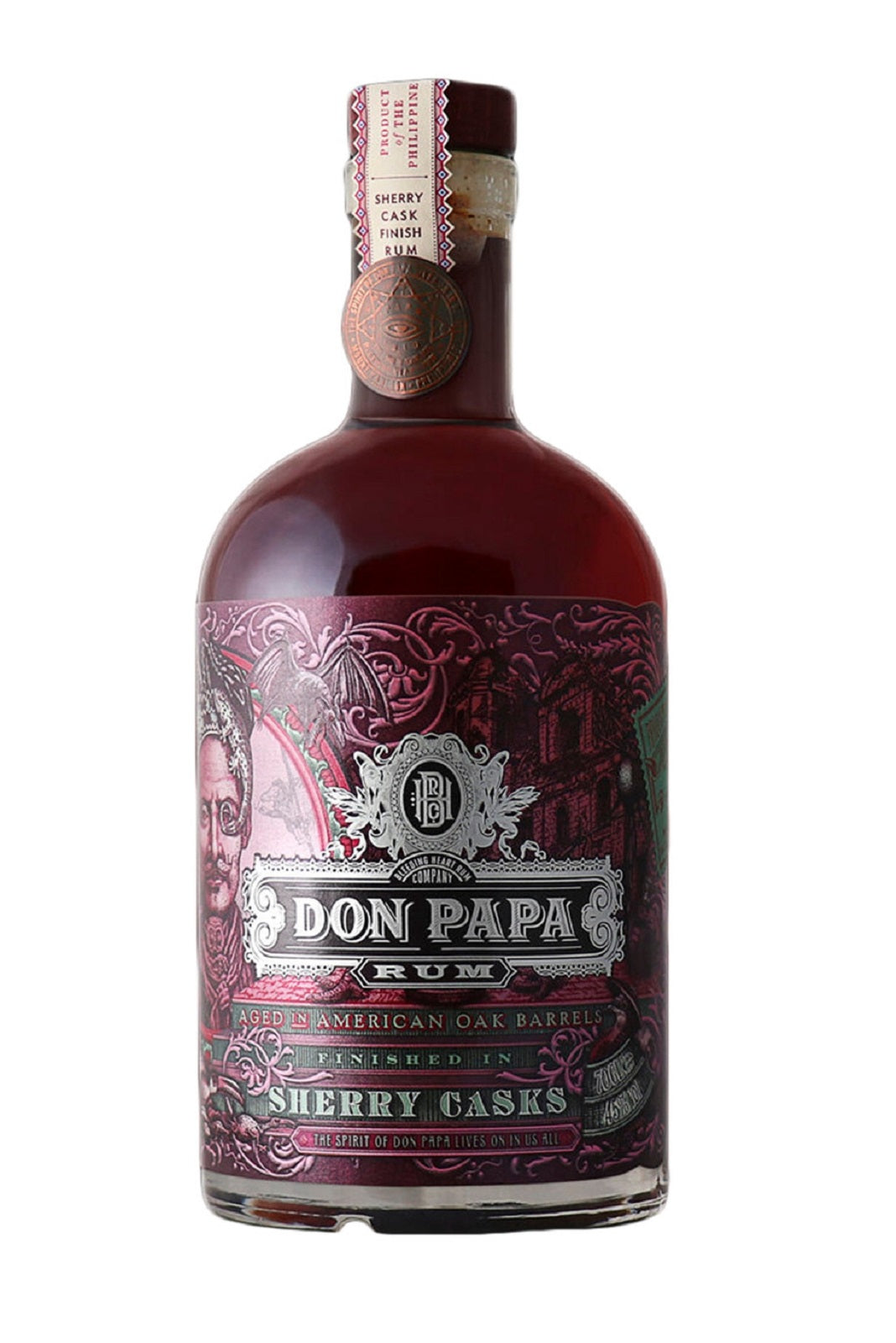 Don Papa Sherry Cask
Don Papa Sherry Cask is an experimental rum from this Filipino rum brand. This expression initially matures in ex-bourbon barrels, imparting creamy, fruity, and spicy flavor influences to the rum. It then continues to mature in a blend of sherry casks: Palo Cortado, Fino, Cream, and Pedro Ximénez sherry casks, each imparting unique flavor influences to the rum. The rum that matures in the sherry casks is then blended by the brand's Master Blender to create this exceptional expression.

Soft, sweet, and fruity notes greet you in the nose of Don Papa Sherry Cask. Raisins, plums, and hints of figs meld together. Powerful and vibrant flavors of plums, dark chocolate, and figs complement each other. The finish of this Don Papa rum is long and silky smooth.