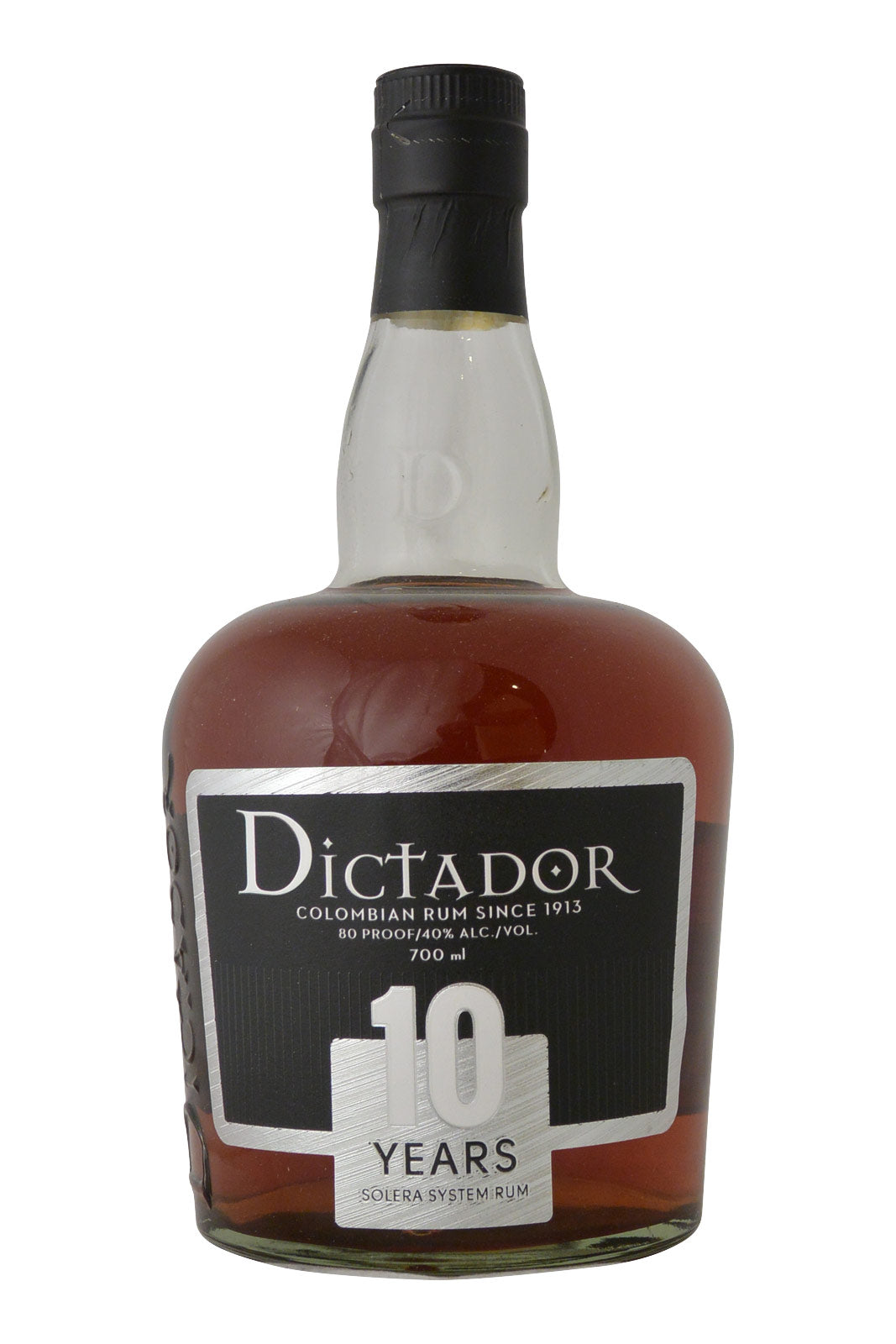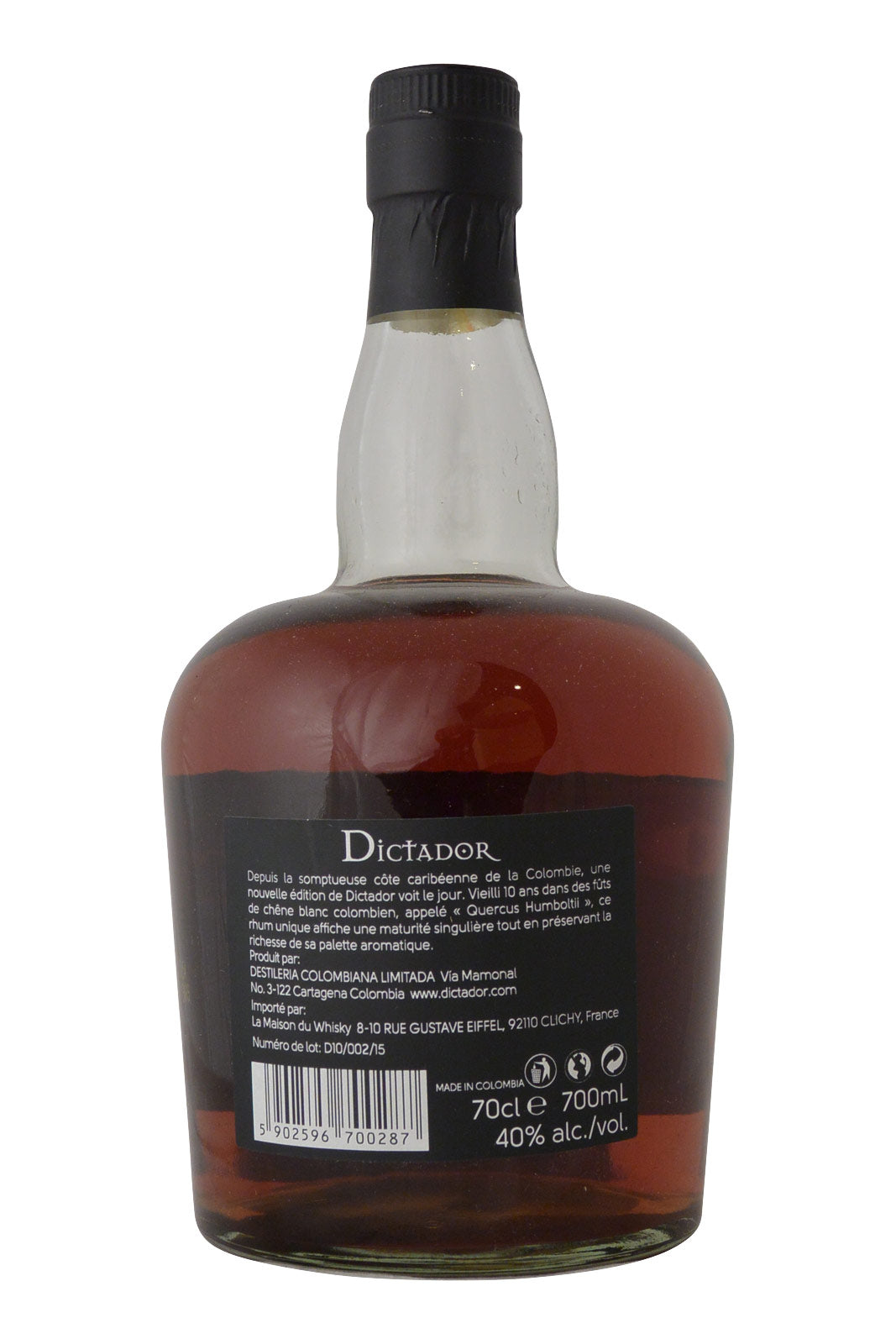 Dictador 10 Year Old
Honey, sugar, vanilla and orange are the most prominent flavours in this Rum
Dictador 10 Year Old. 70 cl, 40 % A delightful 10 year old rum from the Caribbean coast of Colombia. The spirit begins as "virgin sugar cane honey" which is distilled in both traditional copper alembics and continuous columns, giving it a mix of heavy and light rum styles for a well balanced body.