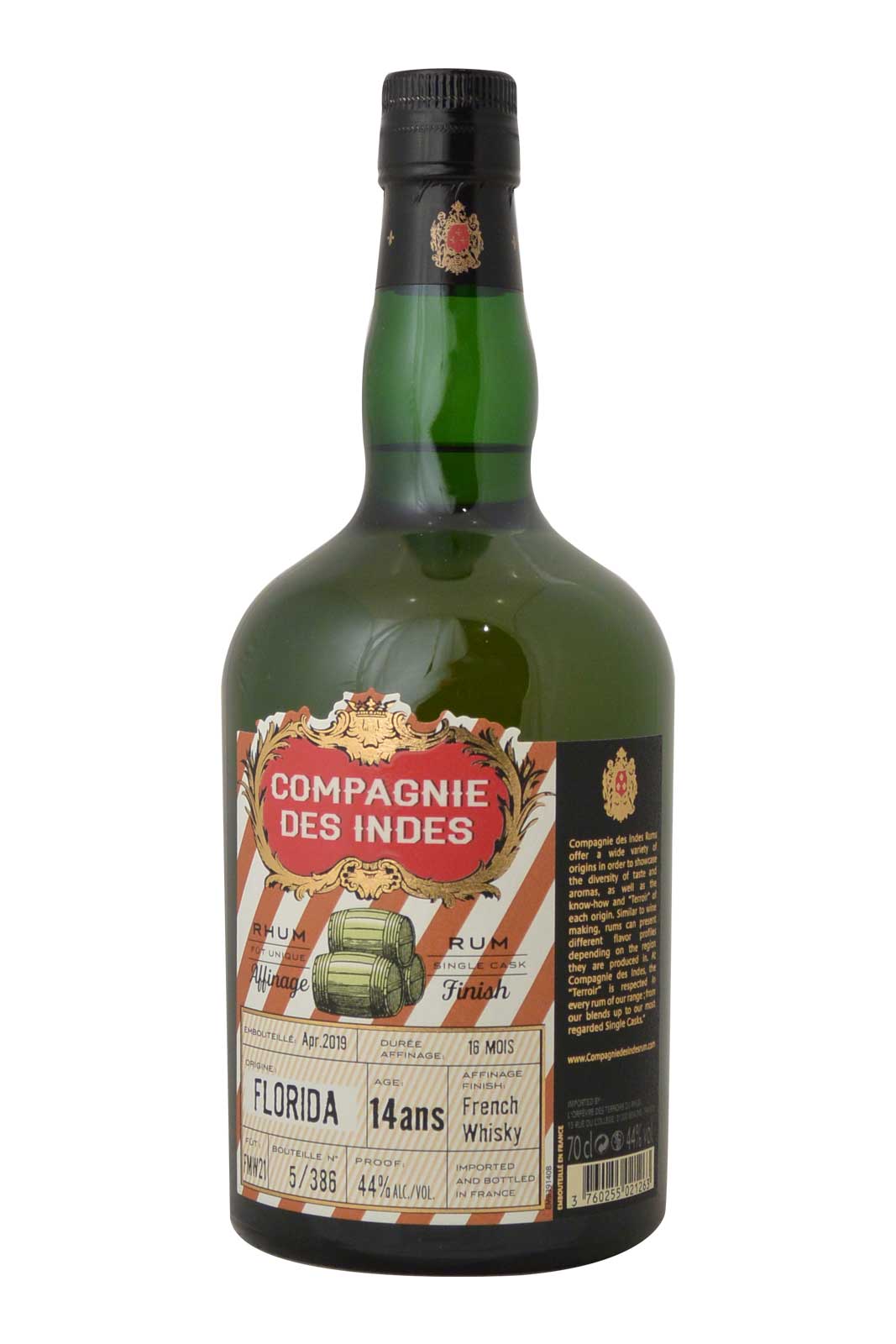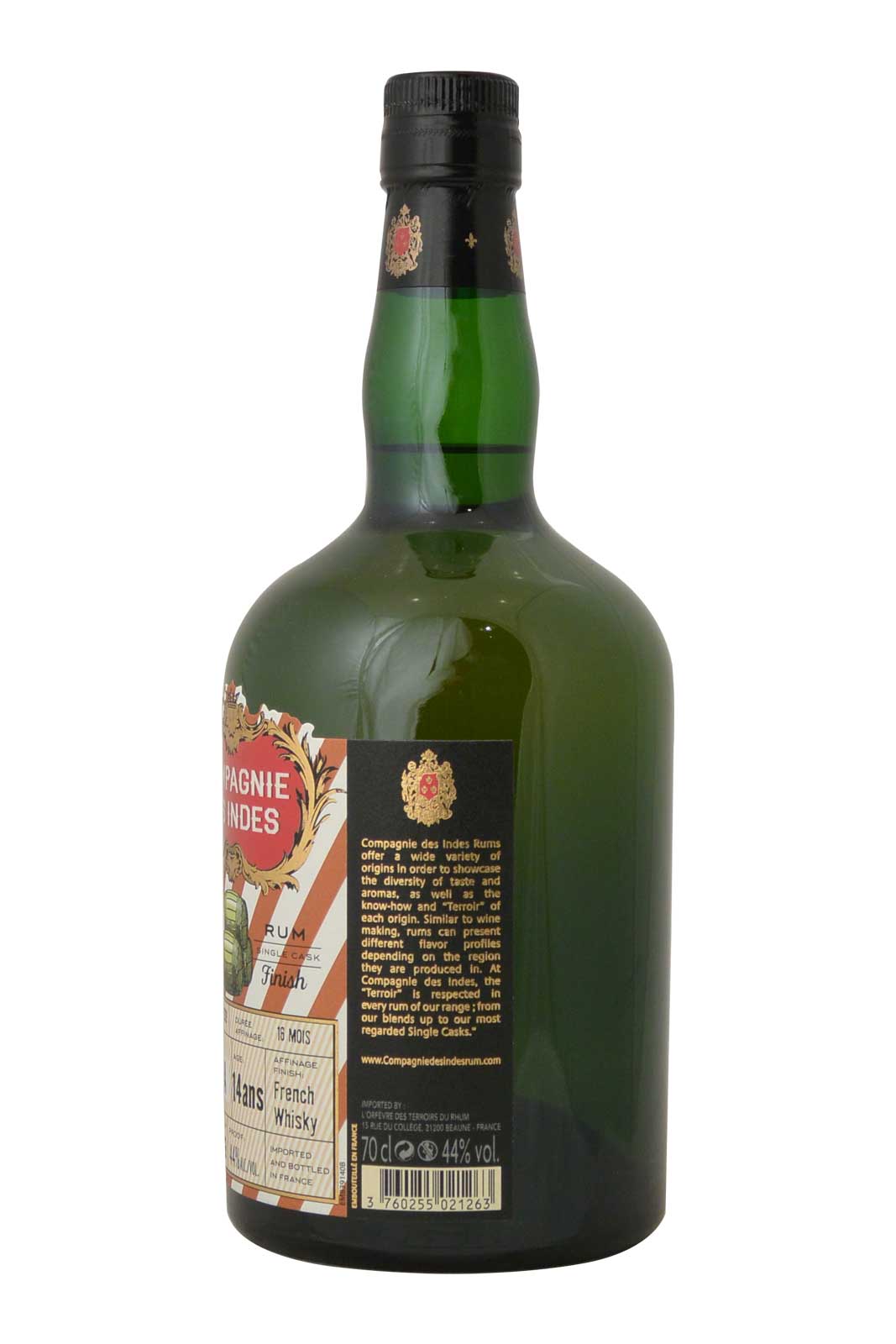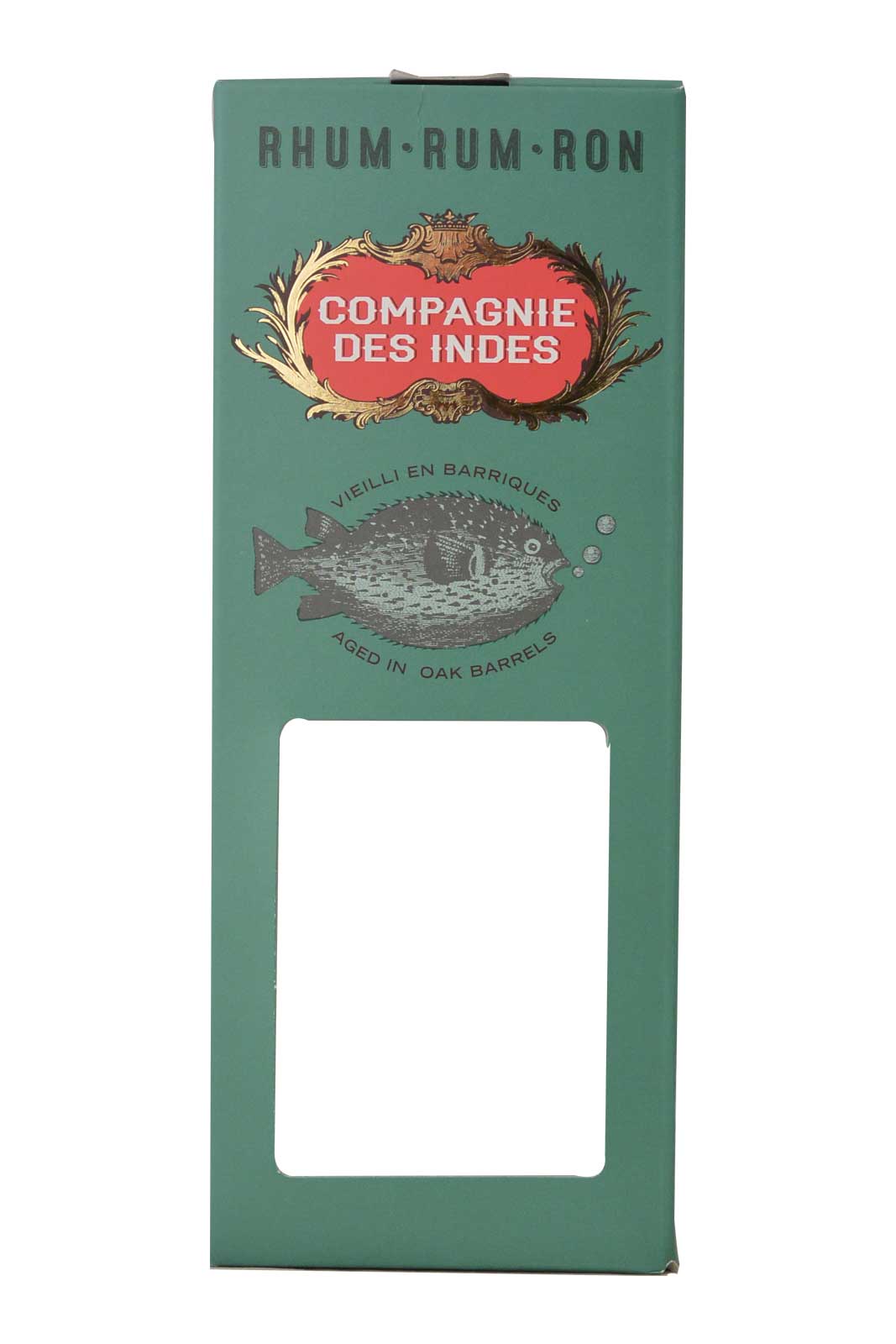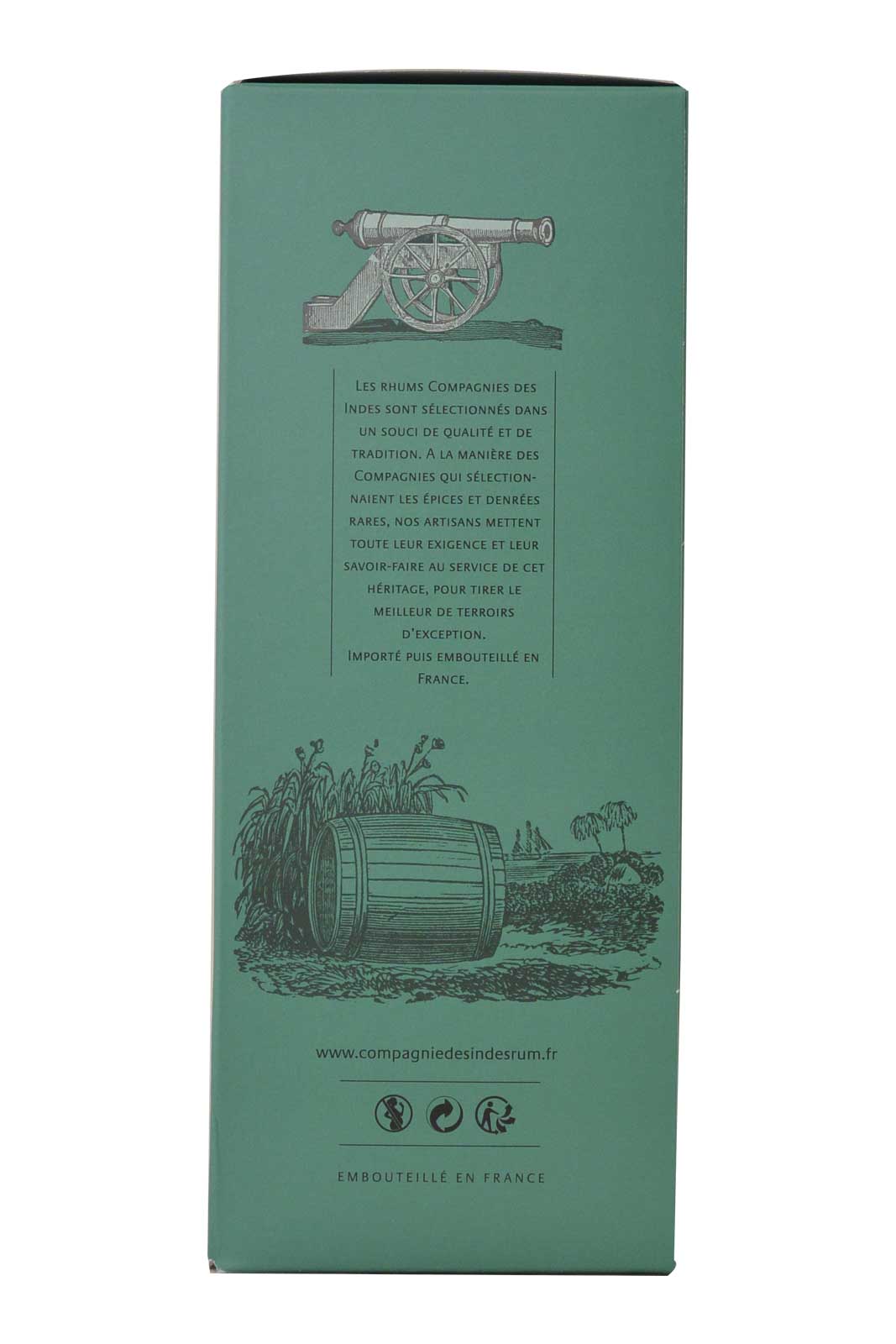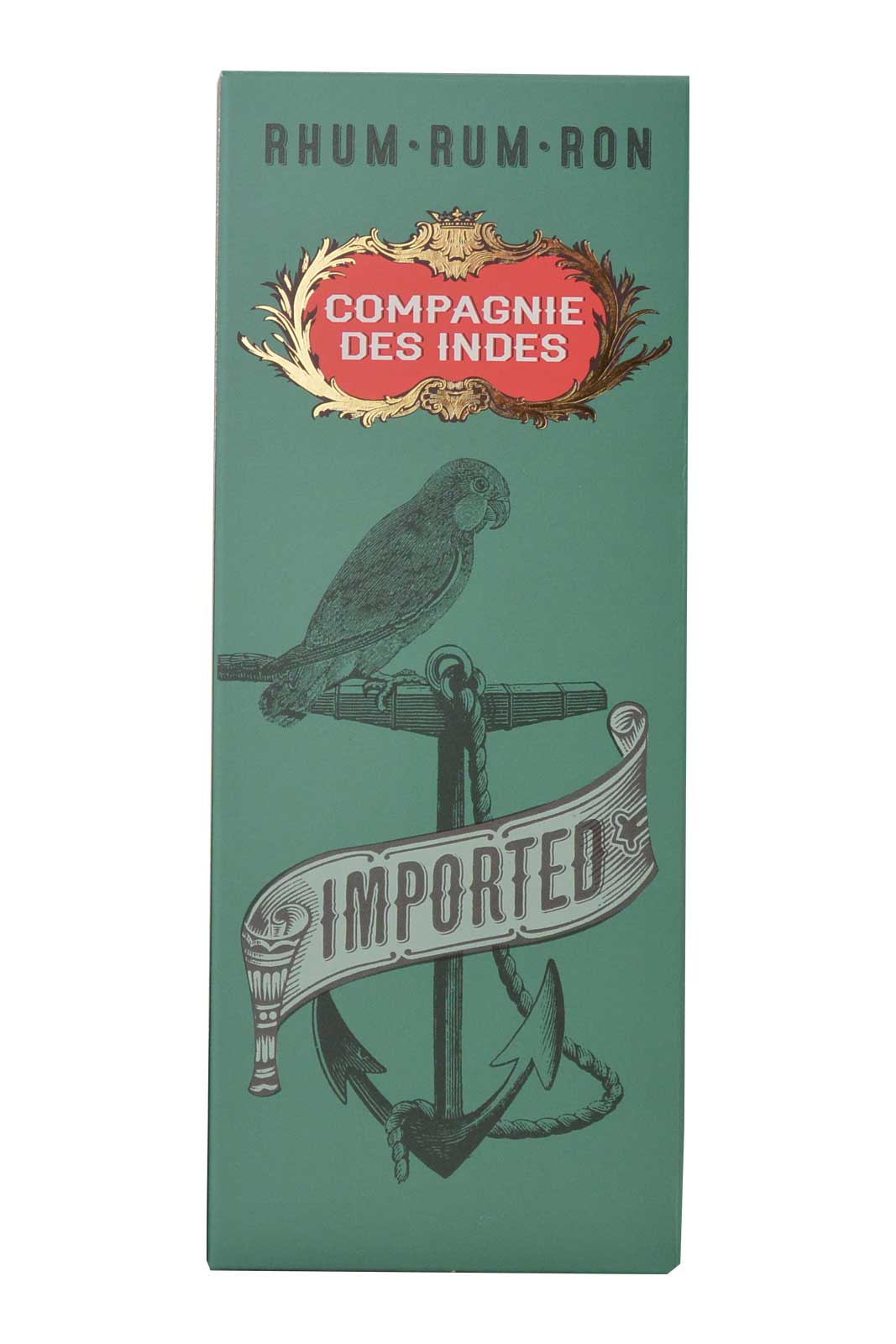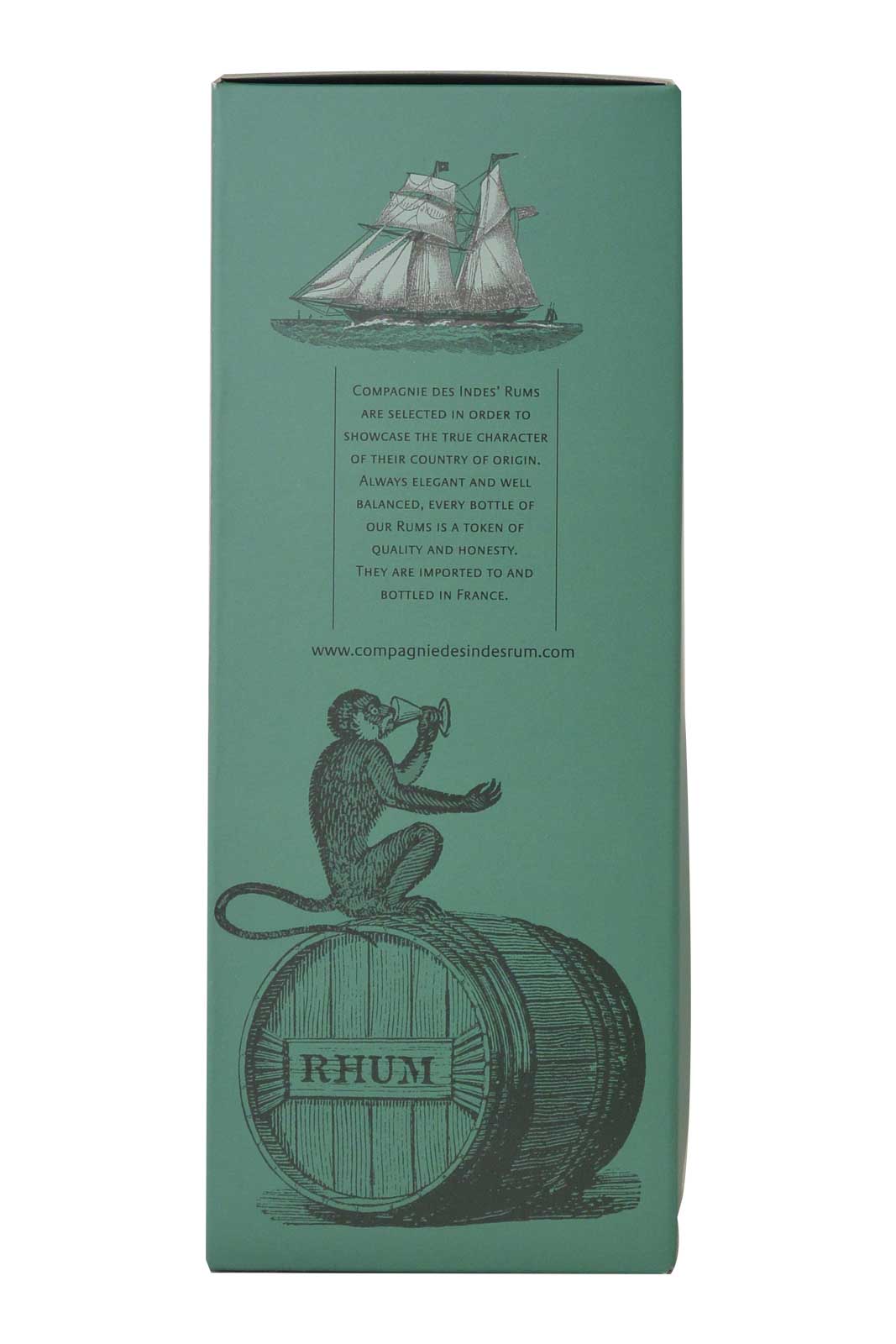 Compagnie Des Indes 14 Year Old Florida
This sweet nectar from Florida is soft and elegant, revealing floral perfumes and aromatic honey notes. We find ourselves in the middle of spring, walking in an orchard of blossoming cherry trees, feeling the pollen flying around on our faces. A brilliant touch of resin enhances this sensation. Nose: floral perfumes and aromatic honey notes combined with a touch of resin. Mouth: incredibly honeyed; the aromas of linseed oil and musk rose flatter our taste buds. Finish: the aftertaste is deeply sweet and soft.
Ce doux nectar de Floride est doux et élégant, révélant des parfums floraux et des notes de miel aromatique. Nous nous retrouvons au milieu du printemps, marchant dans un verger de cerisiers en fleurs, sentant le pollen voler sur nos visages. Une touche brillante de résine intensifie cette sensation. Nez : parfums floraux et notes de miel aromatique associés à une touche de résine. Bouche : Incroyablement mielleuse, les arômes d'huile de lin et de rose musquée flattent nos papilles. Finale : l'arrière-goût est profondément sucré et doux.
Dieser süße Nektar aus Florida ist weich und elegant und offenbart blumige Düfte und aromatische Honignoten. Wir befinden uns mitten im Frühling, spazieren durch einen Obstgarten mit blühenden Kirschbäumen und spüren die umherfliegenden Pollen in unserem Gesicht. Ein brillanter Hauch von Harz intensiviert dieses Gefühl. Nase: blumige Düfte und aromatische Honignoten kombiniert mit einem Hauch von Harz. Mund: Unglaublich honigartig; die Aromen von Leinöl und Moschusrose schmeicheln unseren Geschmacksknospen. Abgang: Der Nachgeschmack ist tief süß und weich.
Deze zoete nectar uit Florida is zacht en elegant en onthult bloemige parfums en aromatische honingnoten. We bevinden ons midden in het voorjaar, wandelend in een boomgaard van bloeiende kersenbomen, terwijl we het rondvliegende stuifmeel op ons gezicht voelen. Een briljante toets van hars versterkt deze sensatie. Neus: bloemige parfums en aromatische honingnoten gecombineerd met een vleugje hars. Mond: ongelooflijk honingachtig; de aroma's van lijnzaadolie en muskusroos vleien onze smaakpapillen. Afdronk: de afdronk is diep zoet en zacht.