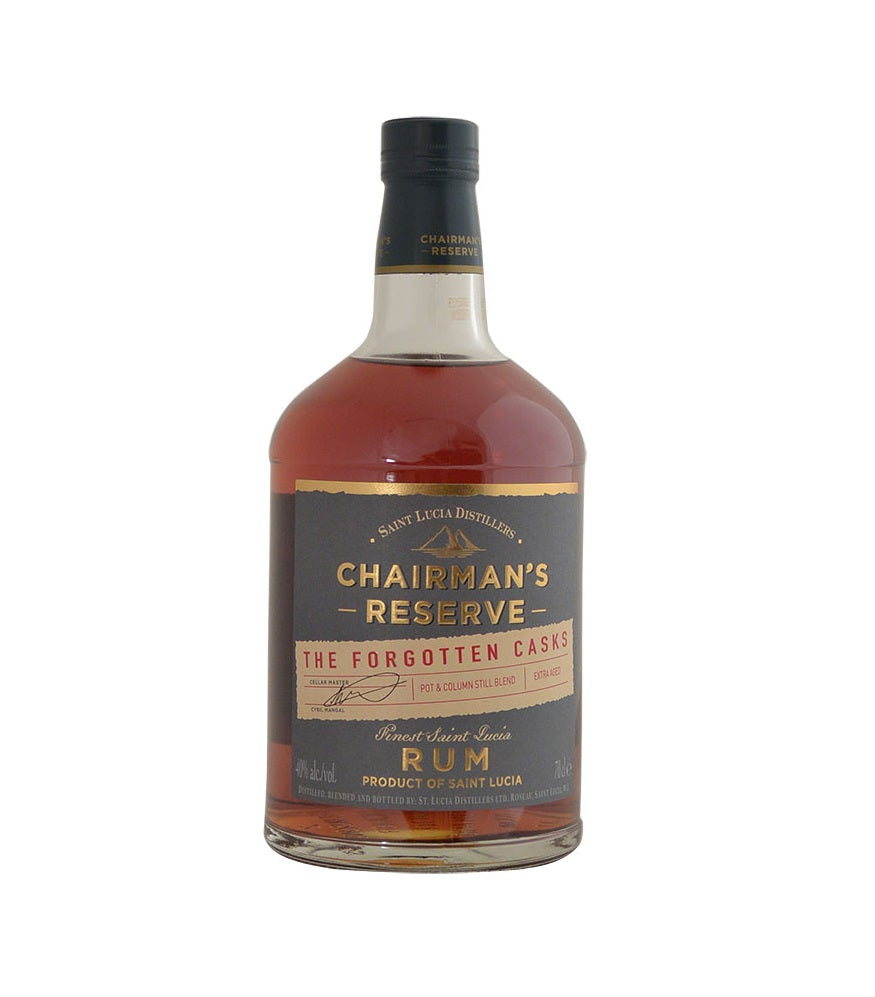 Chairman's Rum Santa Lucia The Forgotten Casks
Chairman's Reserve The Forgotten Casks is an extra-matured sip-rum created to mimic rum found in Chairman's Reserve's original forgotten casks, which were kept on 2 May 2007 during the horrific fire at St Lucia Distillers. The cellar master was forced to provide unusual storage space for his rum casks during the distillery's rehabilitation, and these casks were out of place in this time of confusion. These "forgotten casks" resulted in rums that were too old for the original Chairman's Reserve blend, so it was decided that this rum would be released on its own and received worldwide acclaim. St Lucia Distillers continues to hold back selected Chairman's Reserve for additional ageing to offer a limited release of "The Forgotten Casks.

A blend of Coffey and pot stills.  The original Chairman's Reserve recipe is aged for a further three years in ex-bourbon casks after blending, for a smooth elegant blend of rums aged 8-11 years.