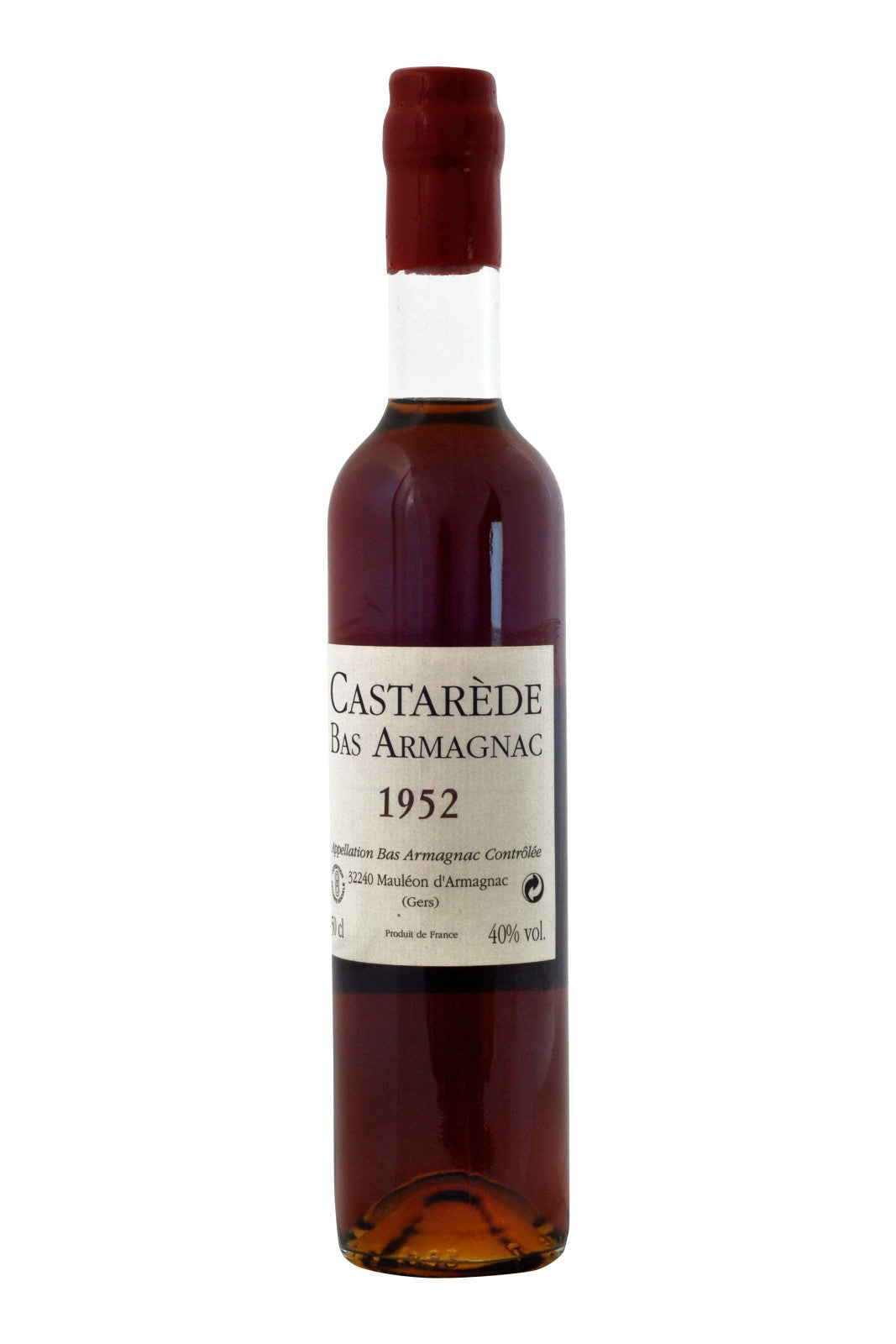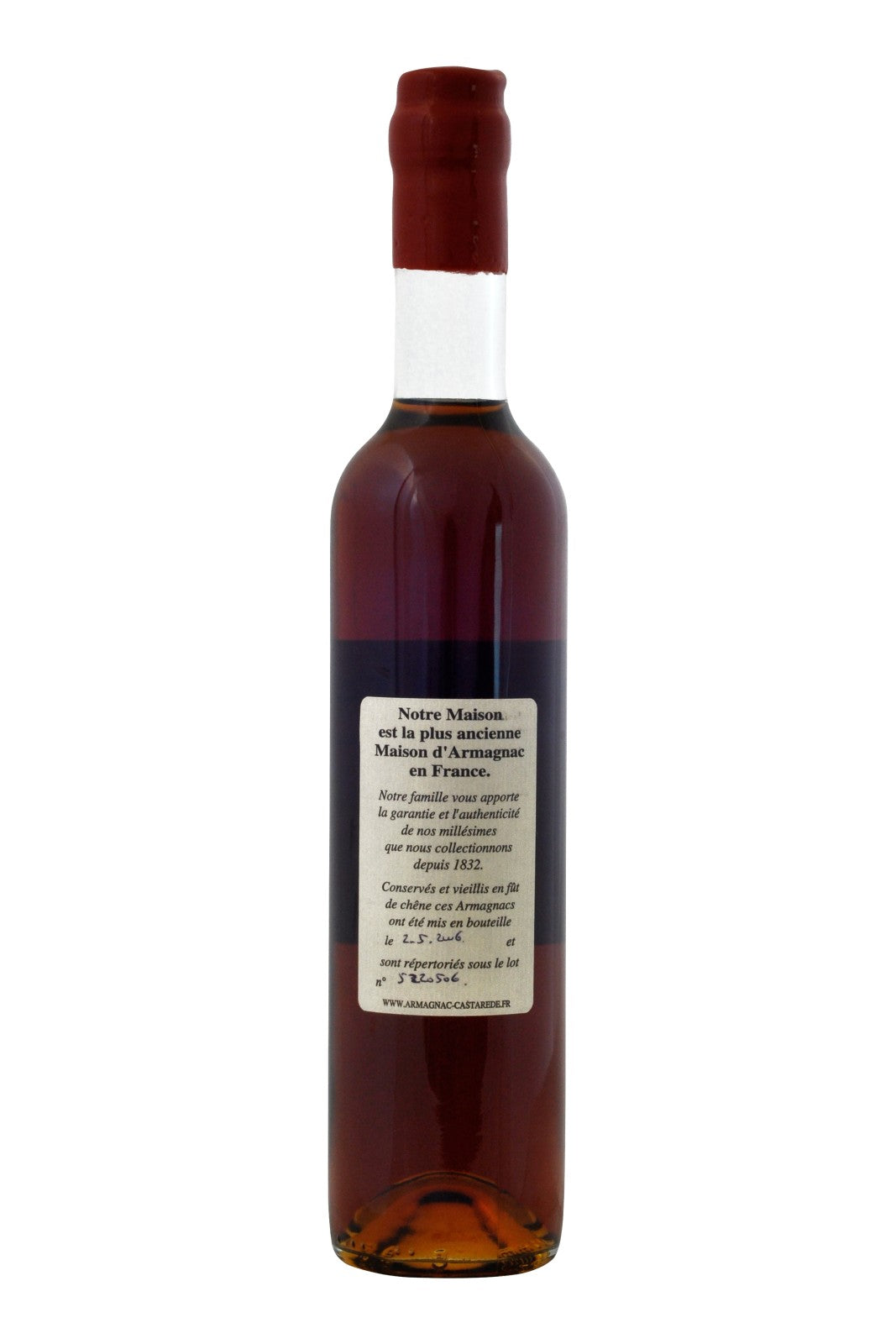 Castarede 1952
The Castarède house, founded in 1832, is the oldest Armagnac house and manages a collection of vintages, the oldest dating back to 1888. This unique know-how, built by the six successive generations, earned them a reputation for excellence around the world. Official Armagnac of the G8 2003 in Evian, Armagnac of the last most expensive dinner of the 20th century at Gavroche in London ...
Located in the heart of Bas Armagnac, the Castarède house has a 16-hectare vineyard. This estate, which surrounds a 16th-century castle, allows them to remain masters of their distillation production until the ageing of their Armagnacs in local oak barrels. Armagnacs Castarède are distinguished by ageing longer than those imposed by regulations. The Castarède family has one of the most important wine collections.

Characteristics of the cuvée
Region: Charente
Appellation: Bas Armagnac

Eye: copper mahogany dress.
Nose: nose marked by exotic wood on notes of tobacco and cigars.
Palate: ample and airy on the palate with spicy flavours brought by freshness. Long-lasting finish on aromas of spices and tobacco.