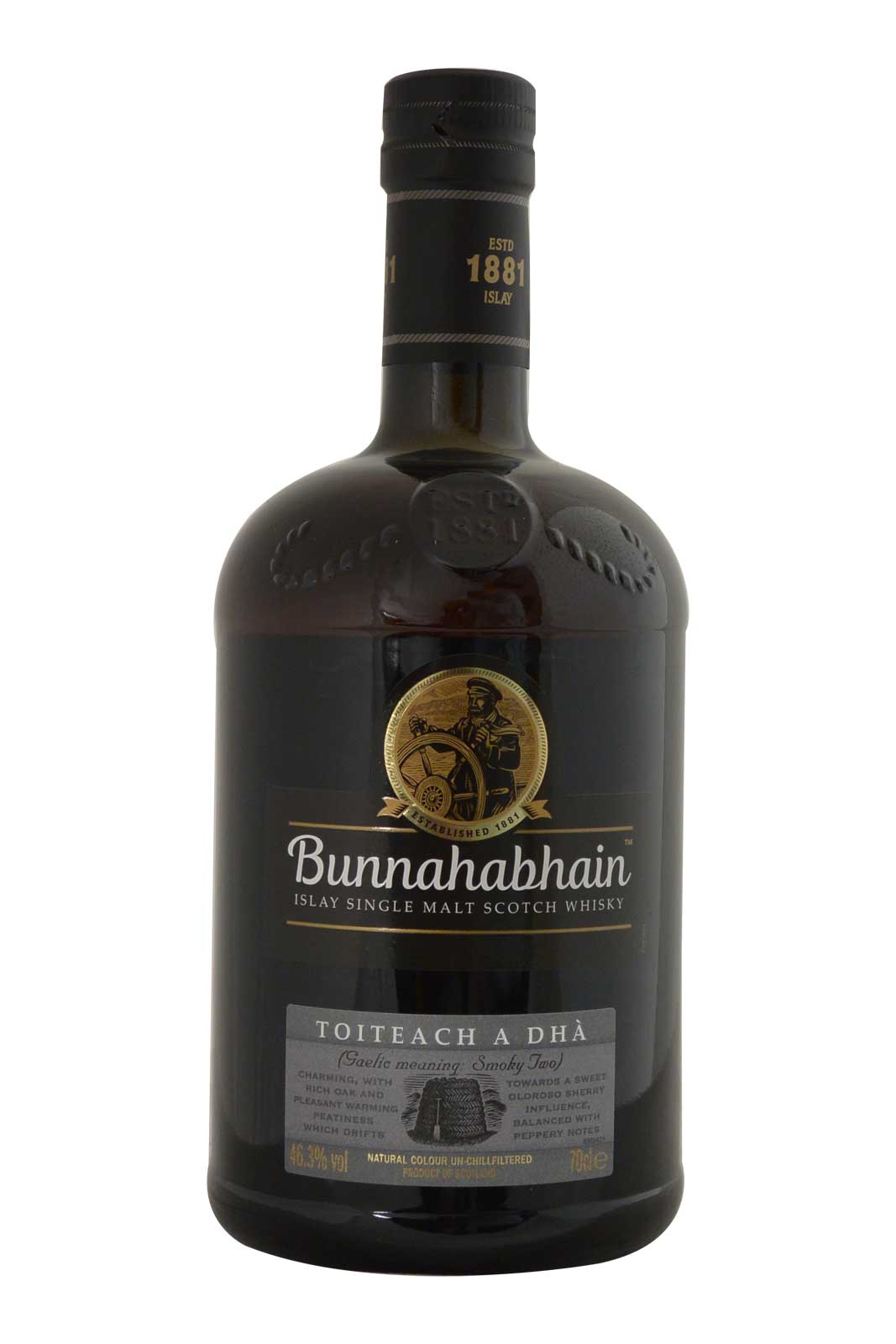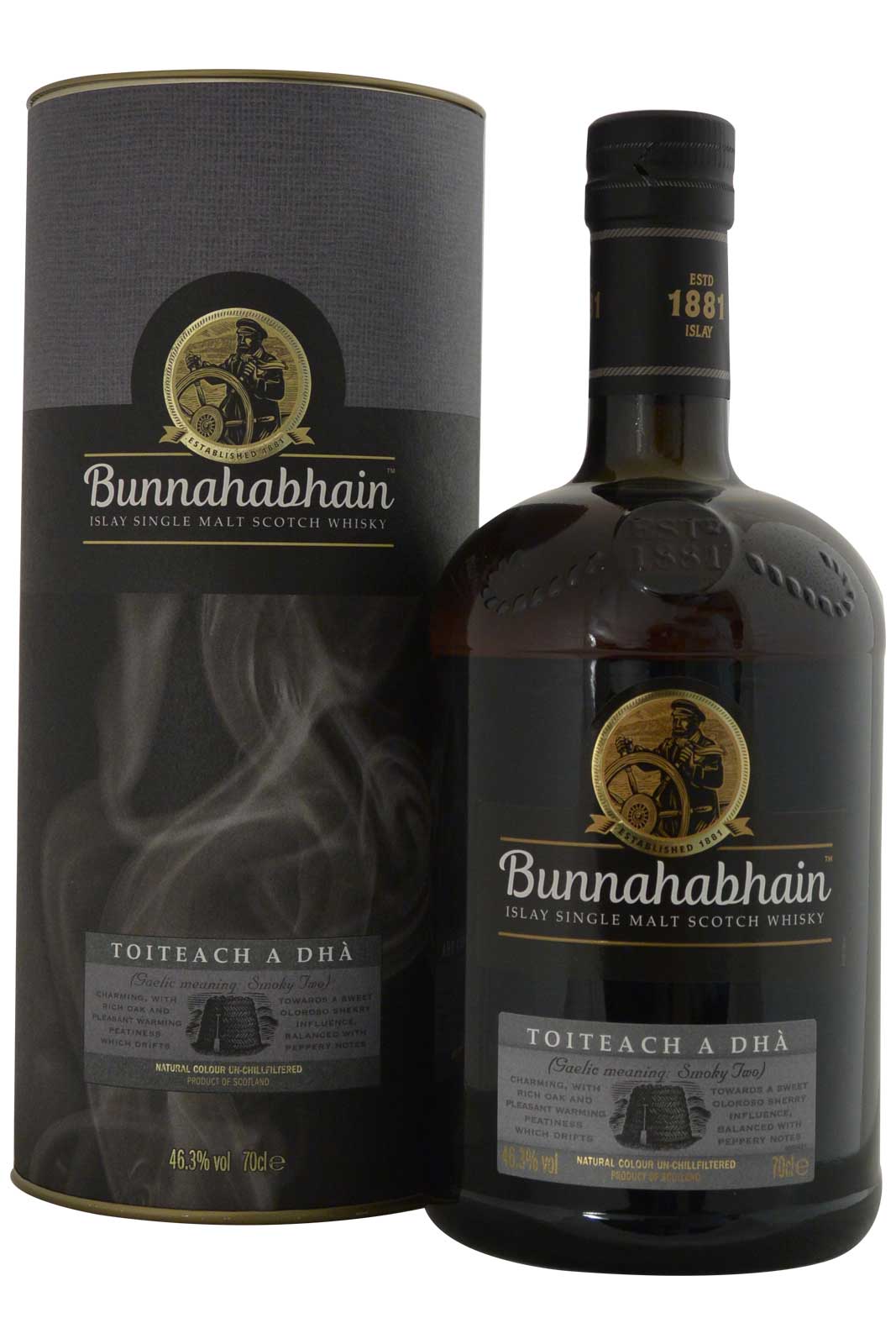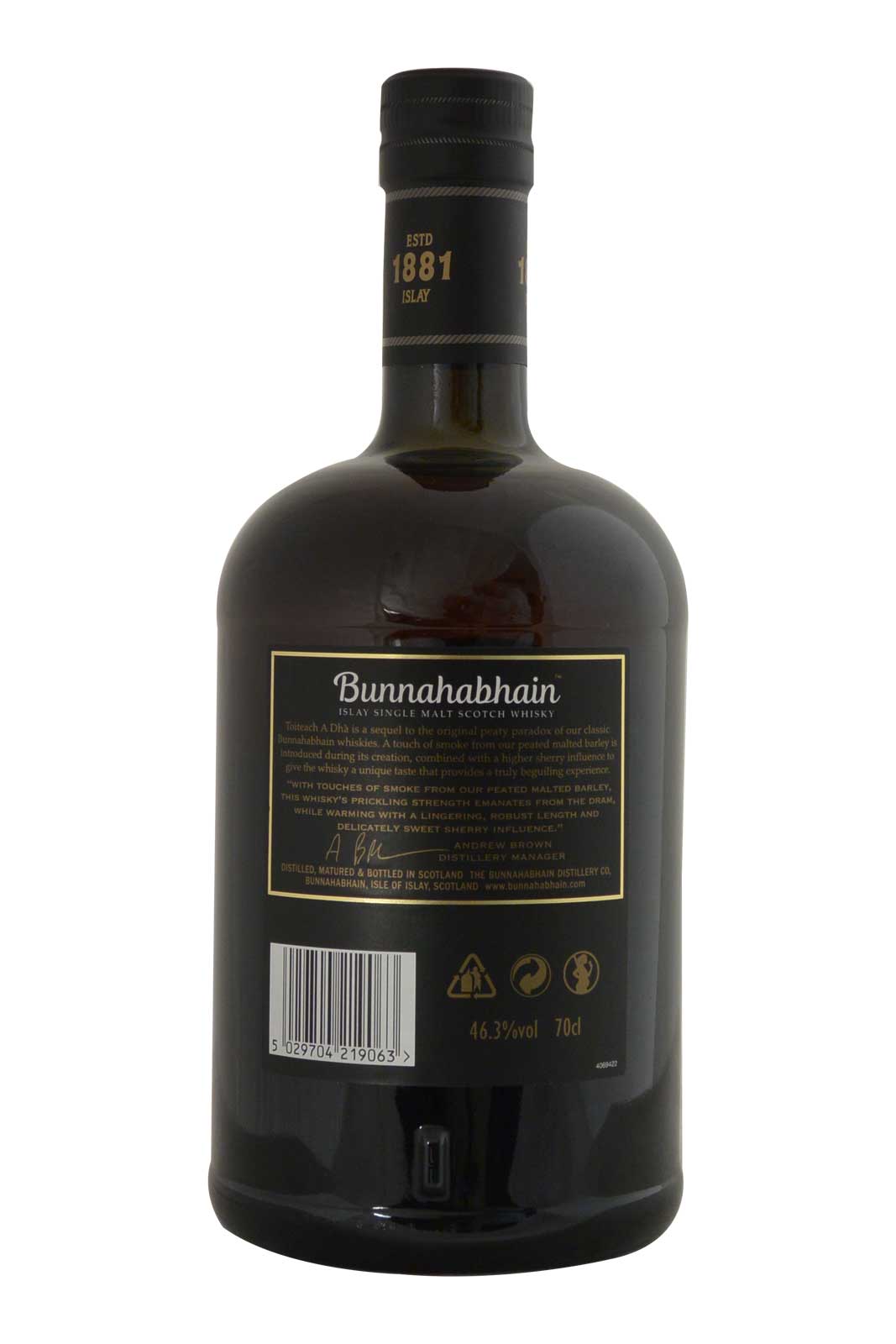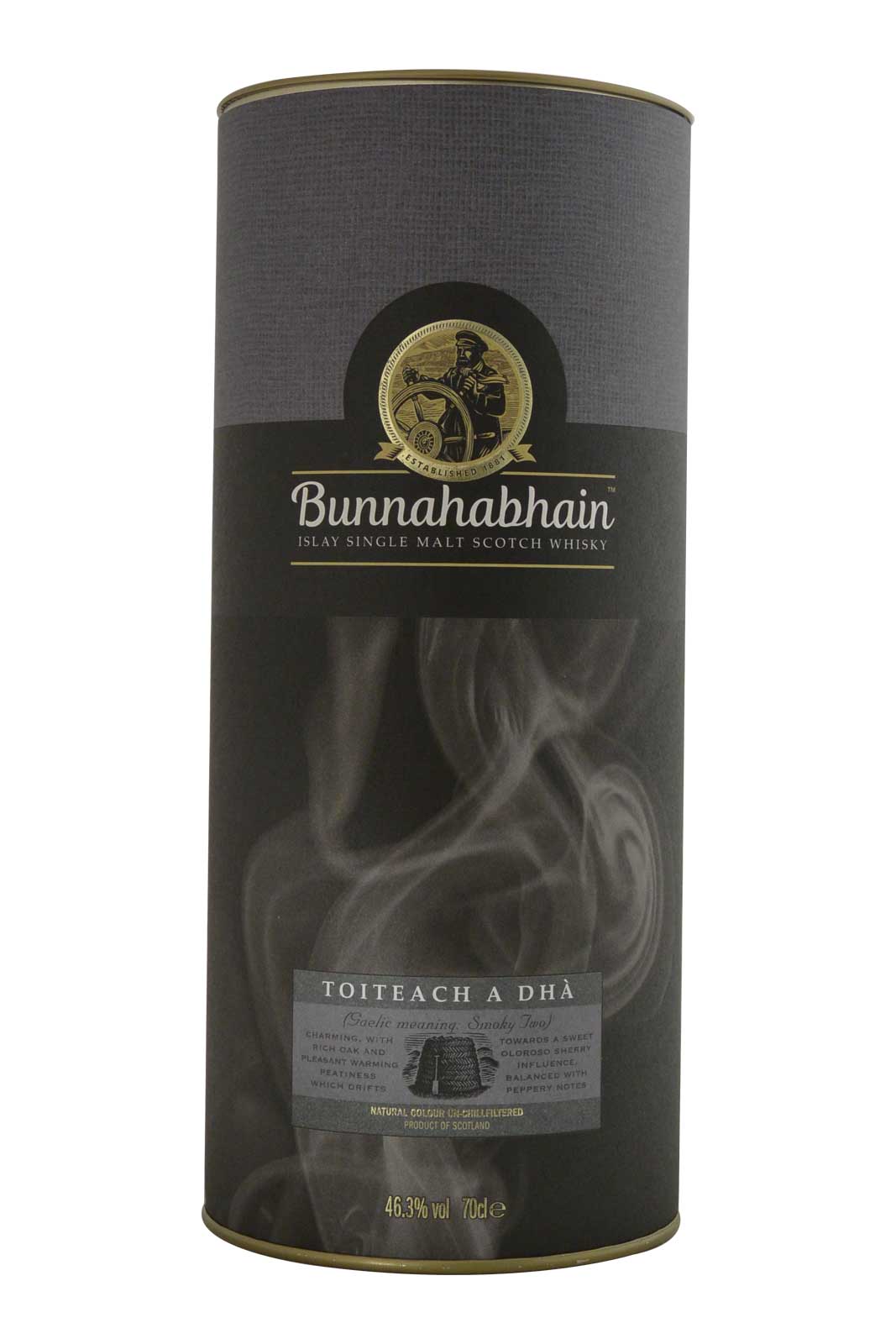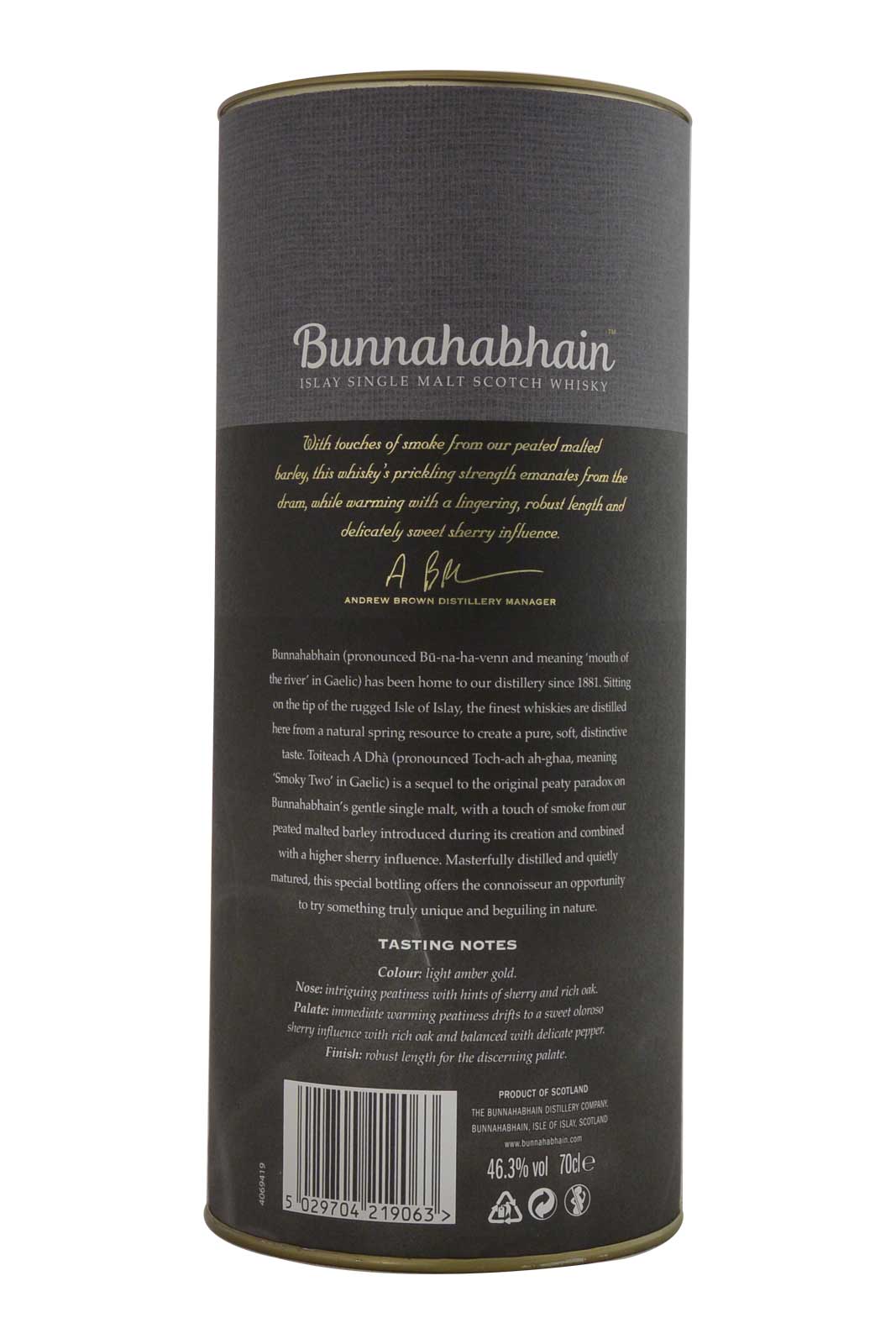 Bunnahabhain Toiteach a dha
Bunnahabhain Toiteach A Dhà is a refined single malt whisky that 'goes against' the brand's regular style. Whereas 'Bunna' is known for crafting un-turfed whisky, that is a different story for The Toiteach A Dhà. Seductive influences of peat are expressed in a flavourful way. The spirit is matured on a combination of bourbon and sherry casks, creating a fine interplay of flavours.

Expect a delicate mix of smoke, sultanas, sherry and fruit that form the character of Bunnahabhain Toiteach A Dhà. Full-bodied and complex, but at the same time soft and approachable. A delicious whisky worth discovering.