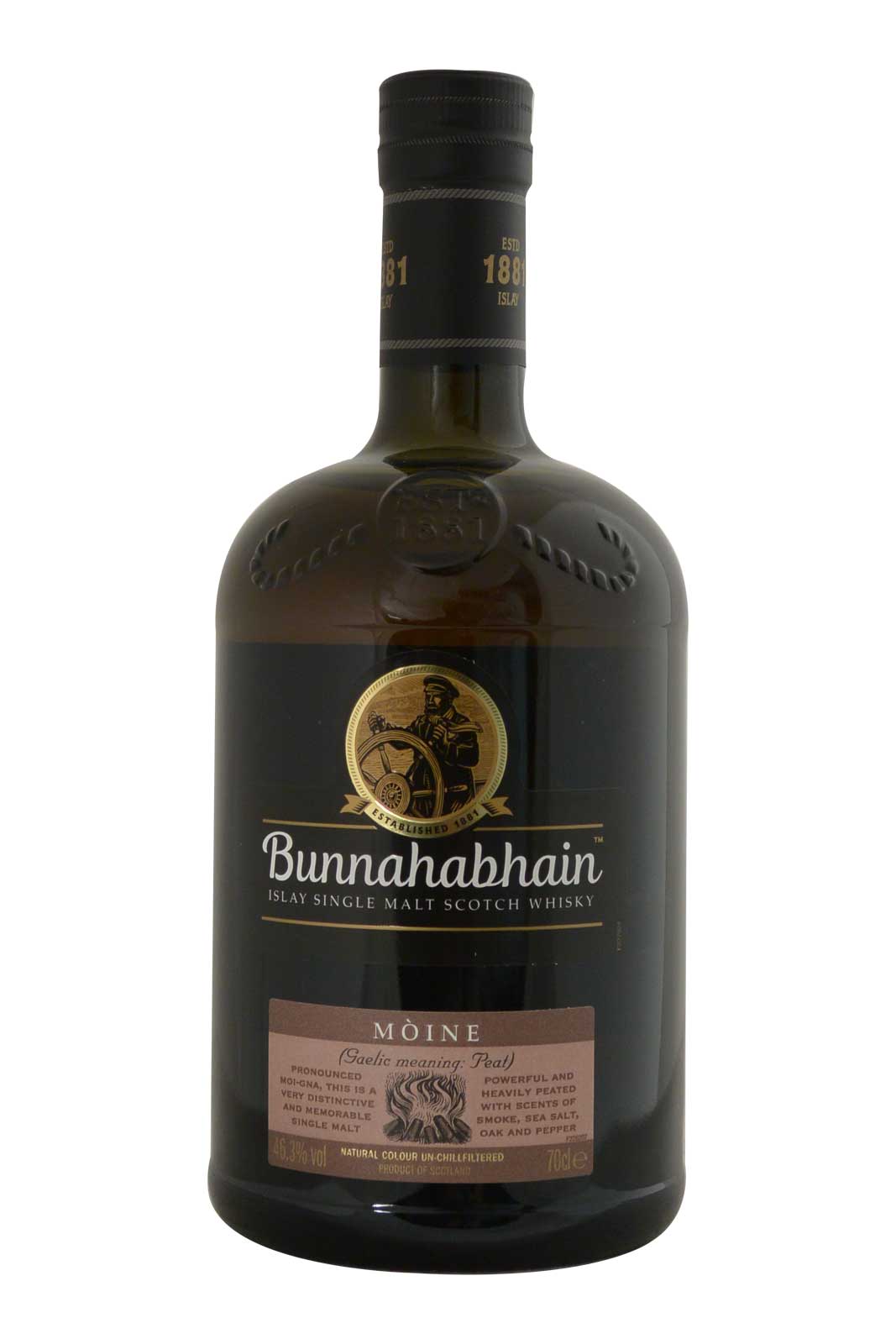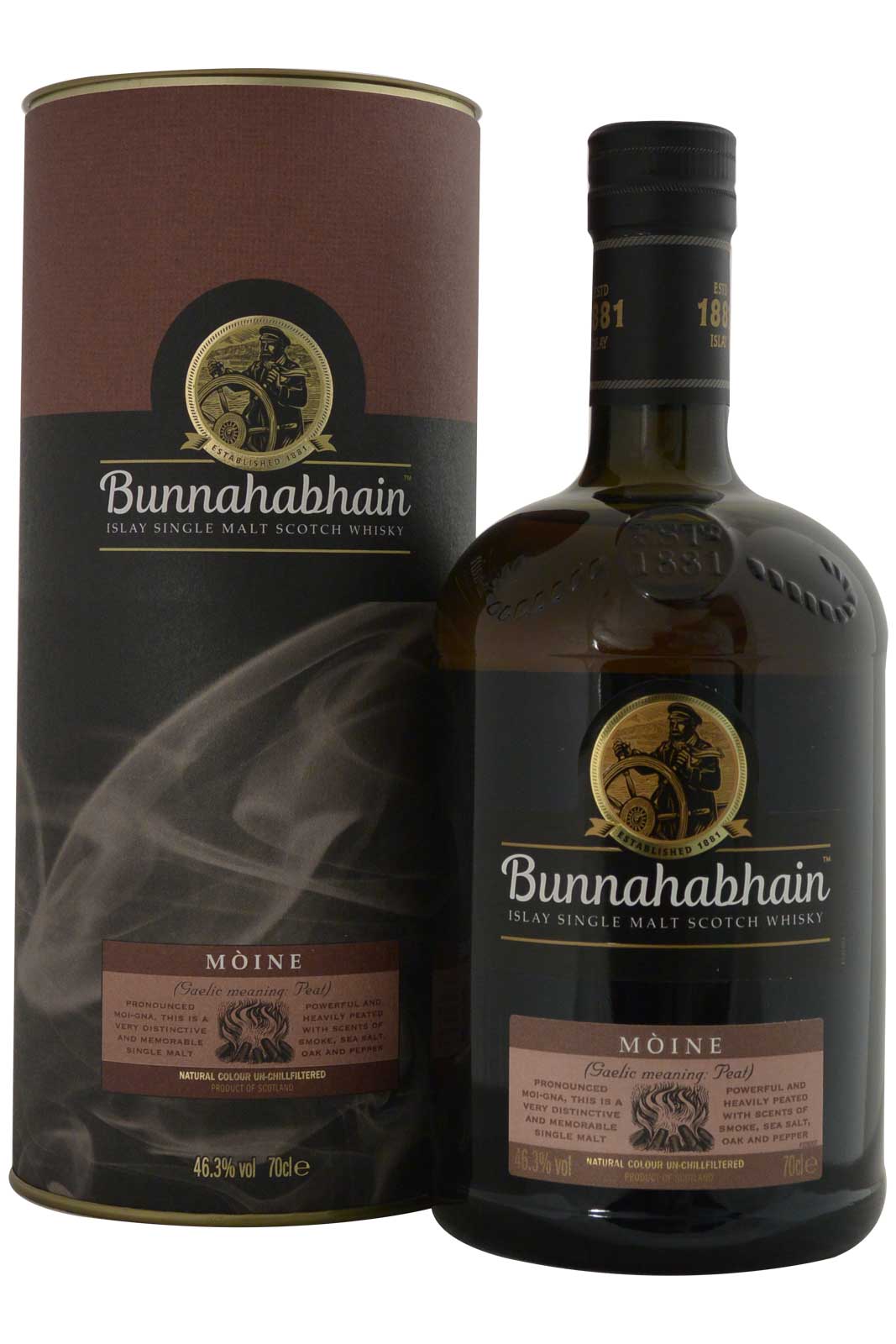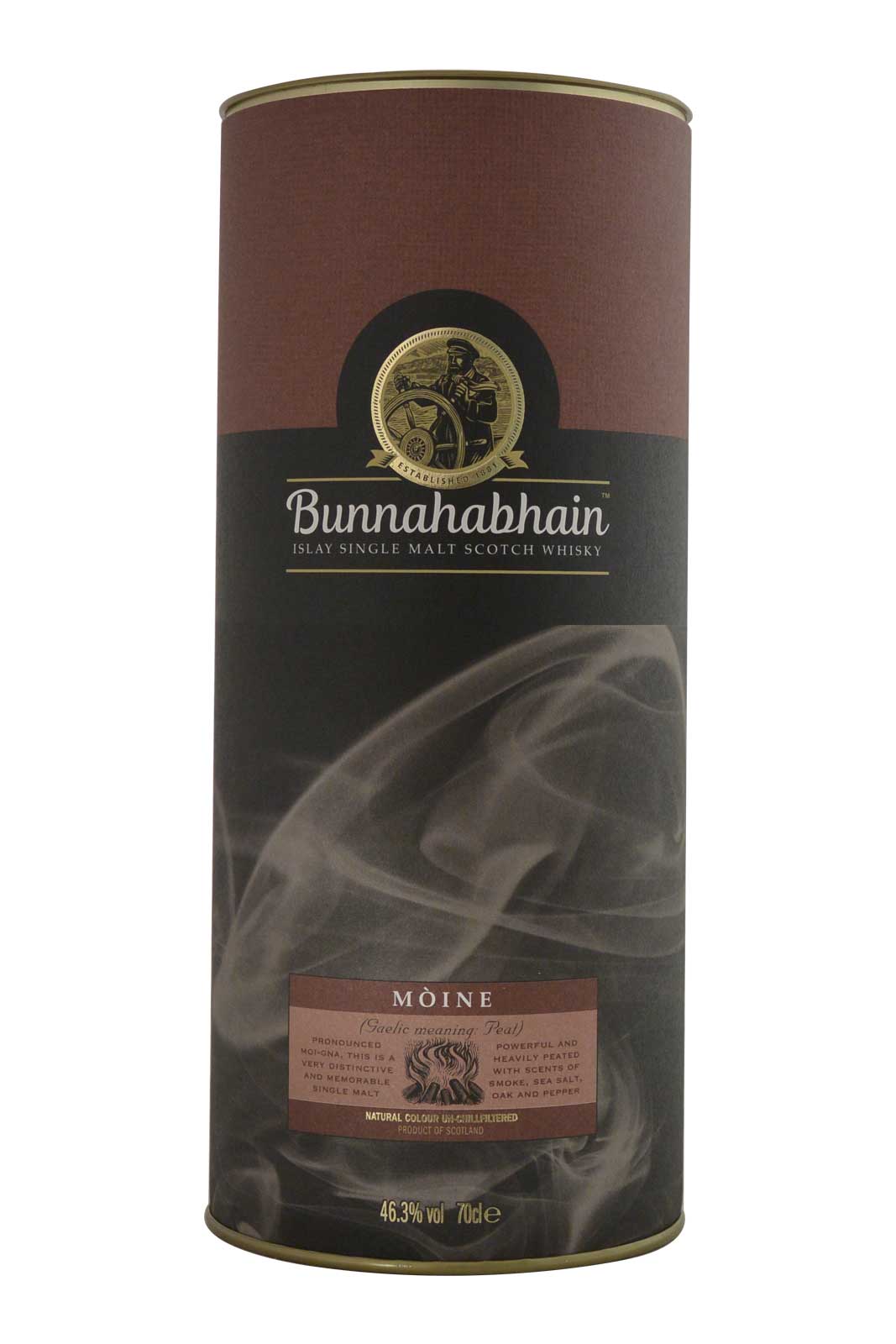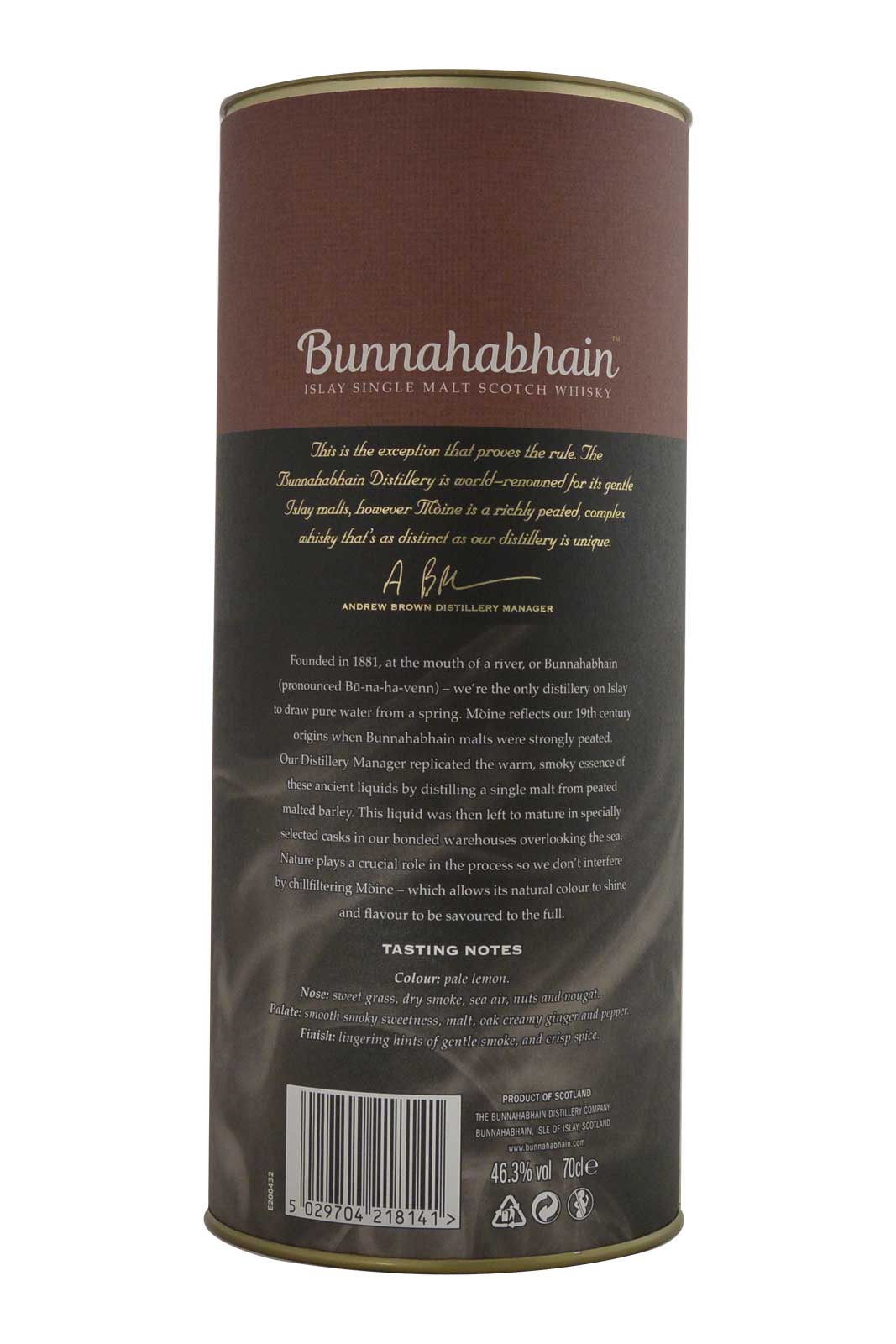 Bunnahabhain Moine
Bunnahabhain Moine is an enchanting expression from Islay, a region in Scotland famed for its smoky, peated whiskies. The unique character of Moine lies in its rich peat and smoke nuances, showcasing a different facet of the Bunnahabhain distillery which is primarily known for its unpeated whisky.
The aroma of Bunnahabhain Moine is a captivating mix of smoke notes, fruit, roasted sugar, and fresh influences from the Scottish coast. The flavor opens soft and fruity with the smokiness more in the background. As the whisky unfolds, notes of malt, spices, liquorice, and a certain sweetness emerge. The finish is briny and somewhat spicy, providing a taste experience that lingers.
Bunnahabhain Moine proudly displays a different facet of the distillery and is an absolute must-have for every lover of Islay whiskies. This whisky is the perfect testimony to the versatility and craftsmanship of the Bunnahabhain distillery.