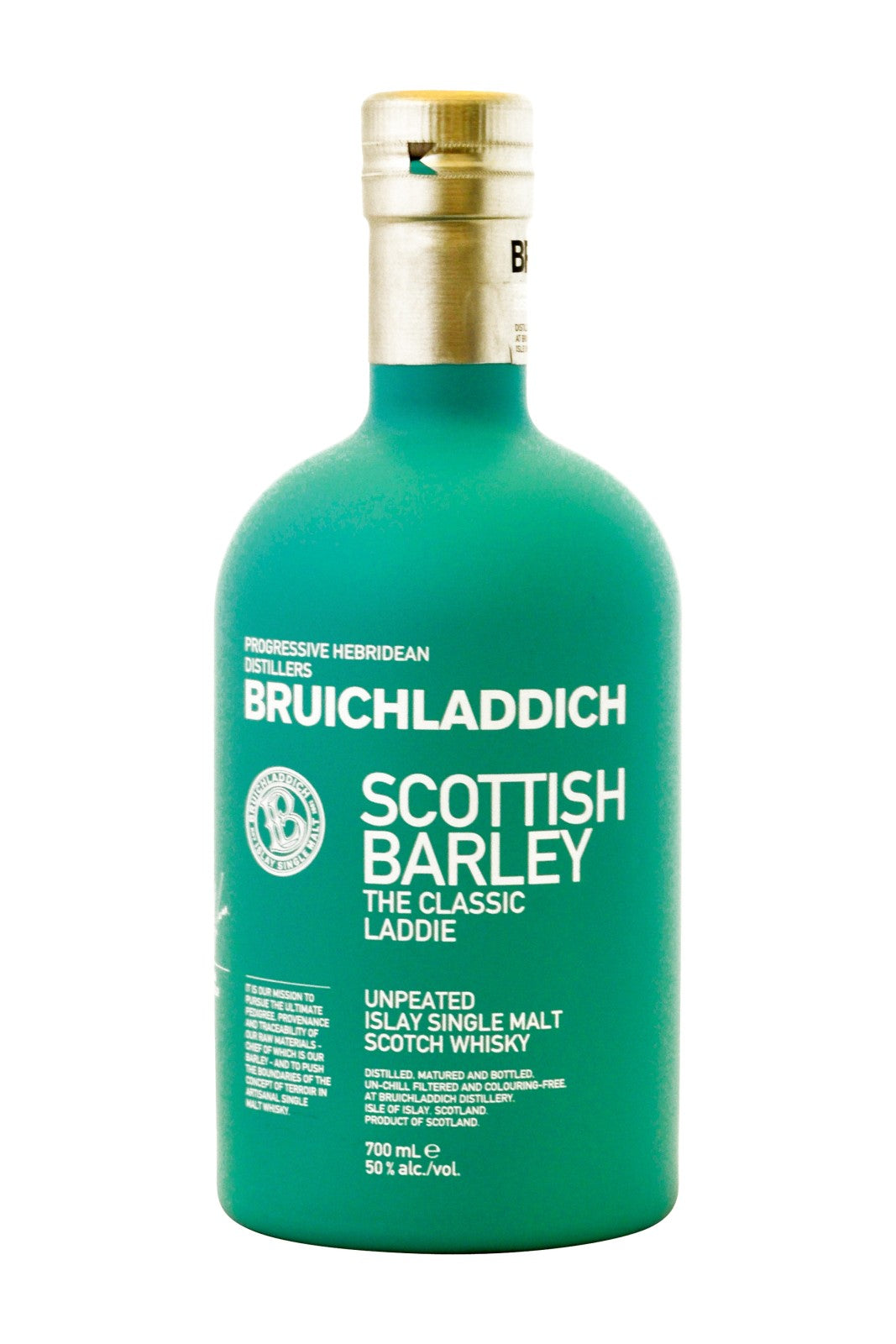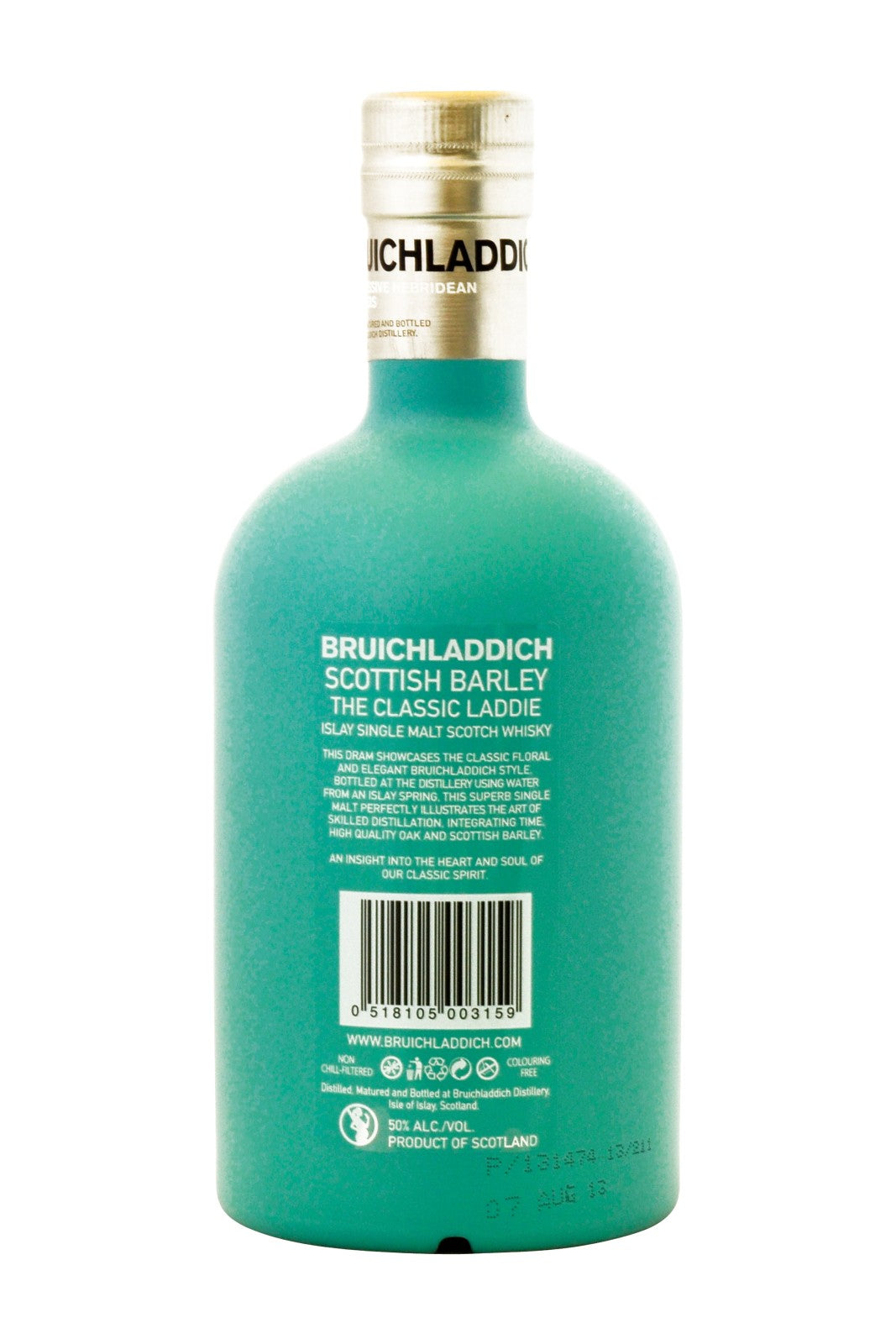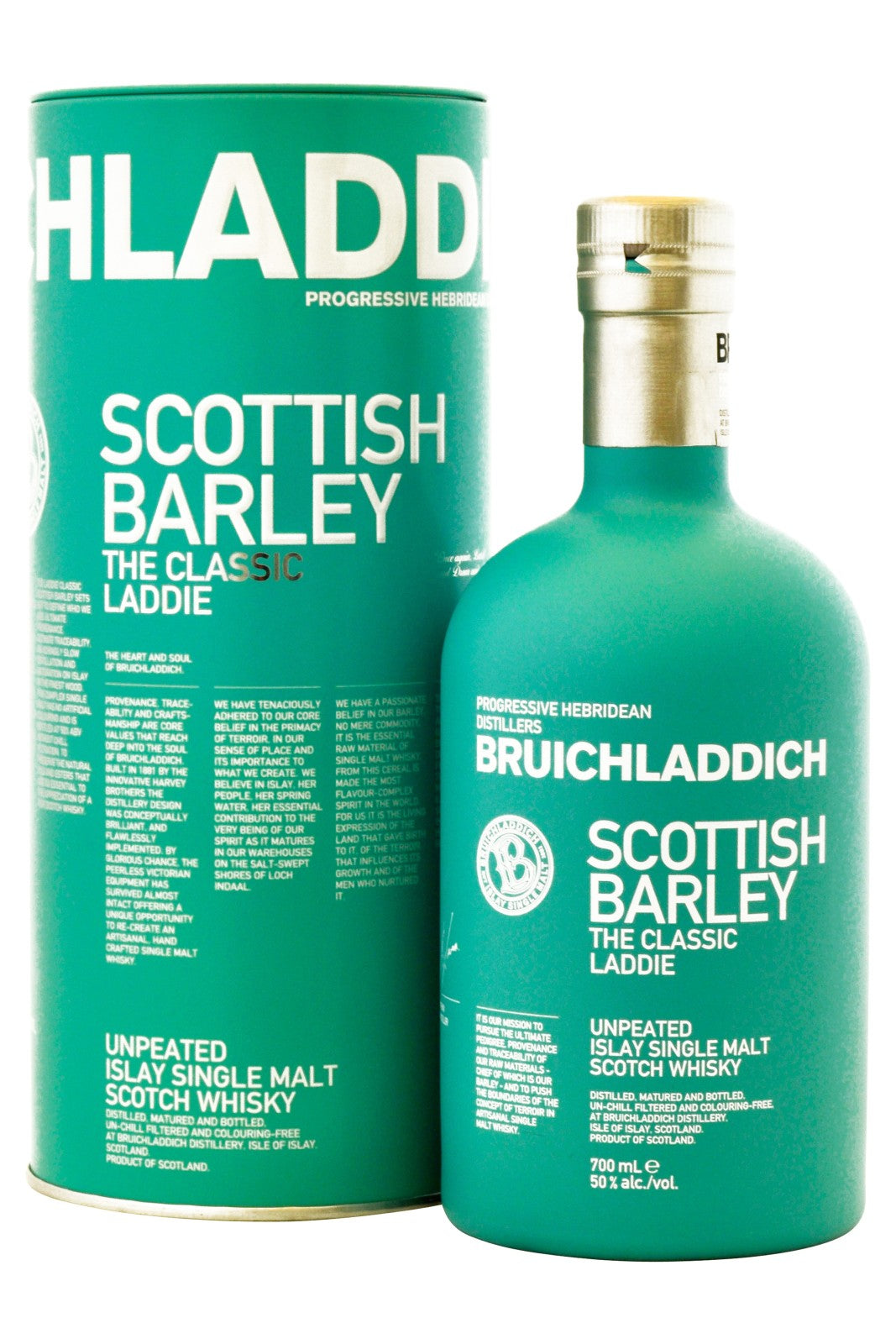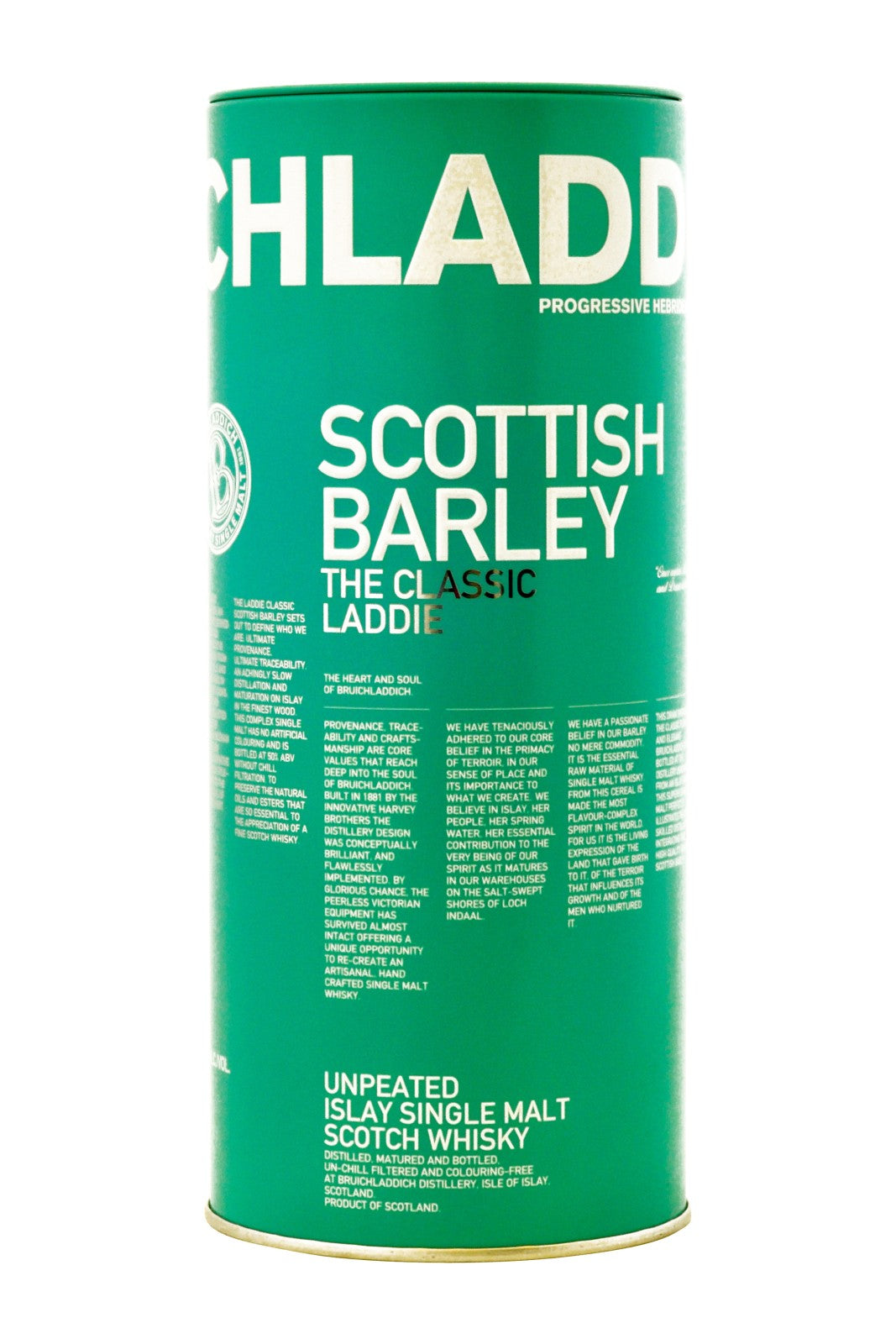 Bruichladdich Scottish Barley
Bruichladdich Scottish Barley The Classic Laddie represents the best of the Bruichladdich distillery's untasted house style. Characteristic of this single malt whisky, this expression is made entirely from Scottish barley. In addition, the brand's Master Distiller personally selects the casks of American oak used to create this single malt.

Although Islay as an island is known for producing smoky whiskies, Bruichladdich shows that it also has more than enough to offer to aficionados who prefer non-smoky whisky. Bruichladdich The Classic Laddie is elegant, lively and floral in character with a distinctive note of salt and citrus balancing the whole tastefully.