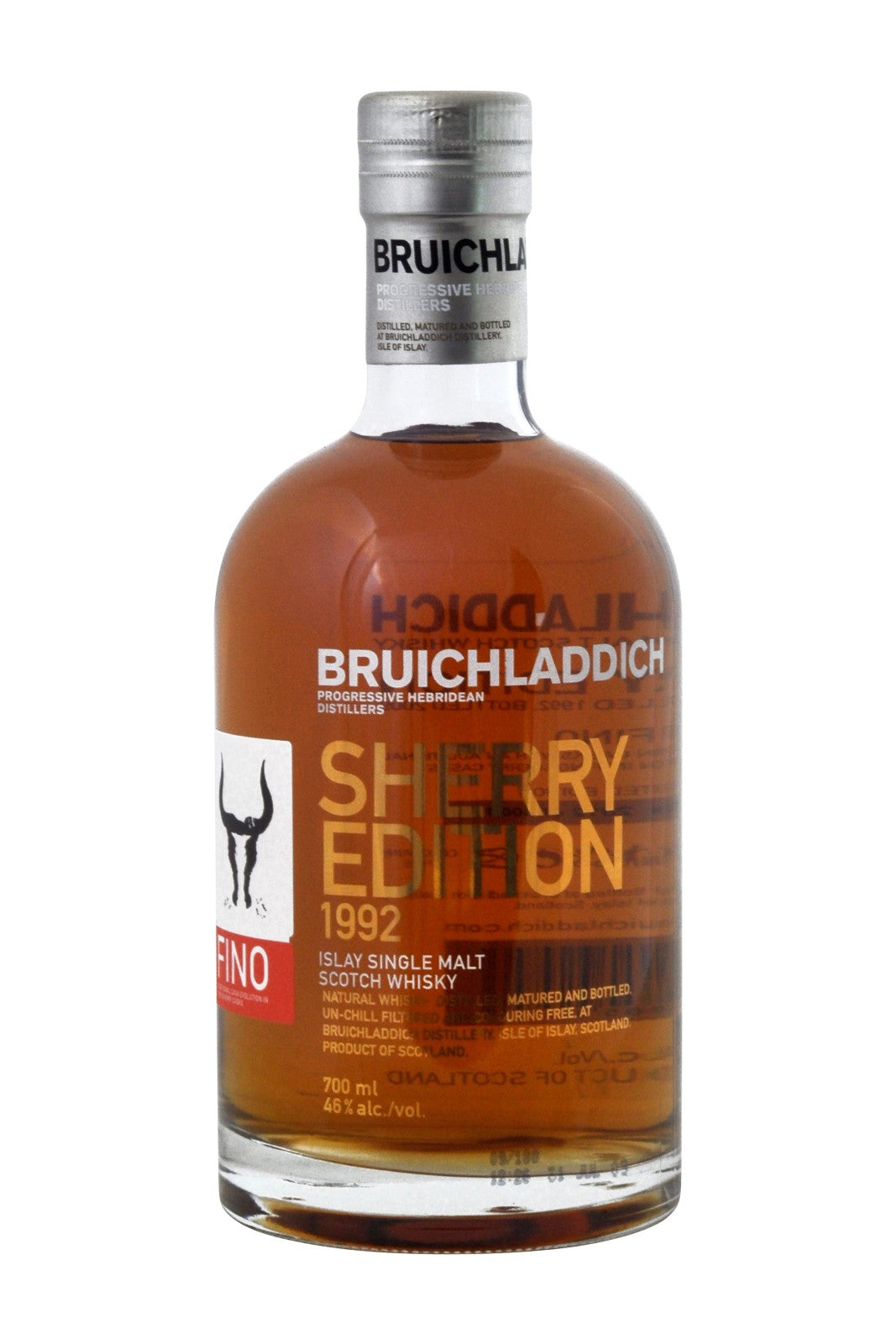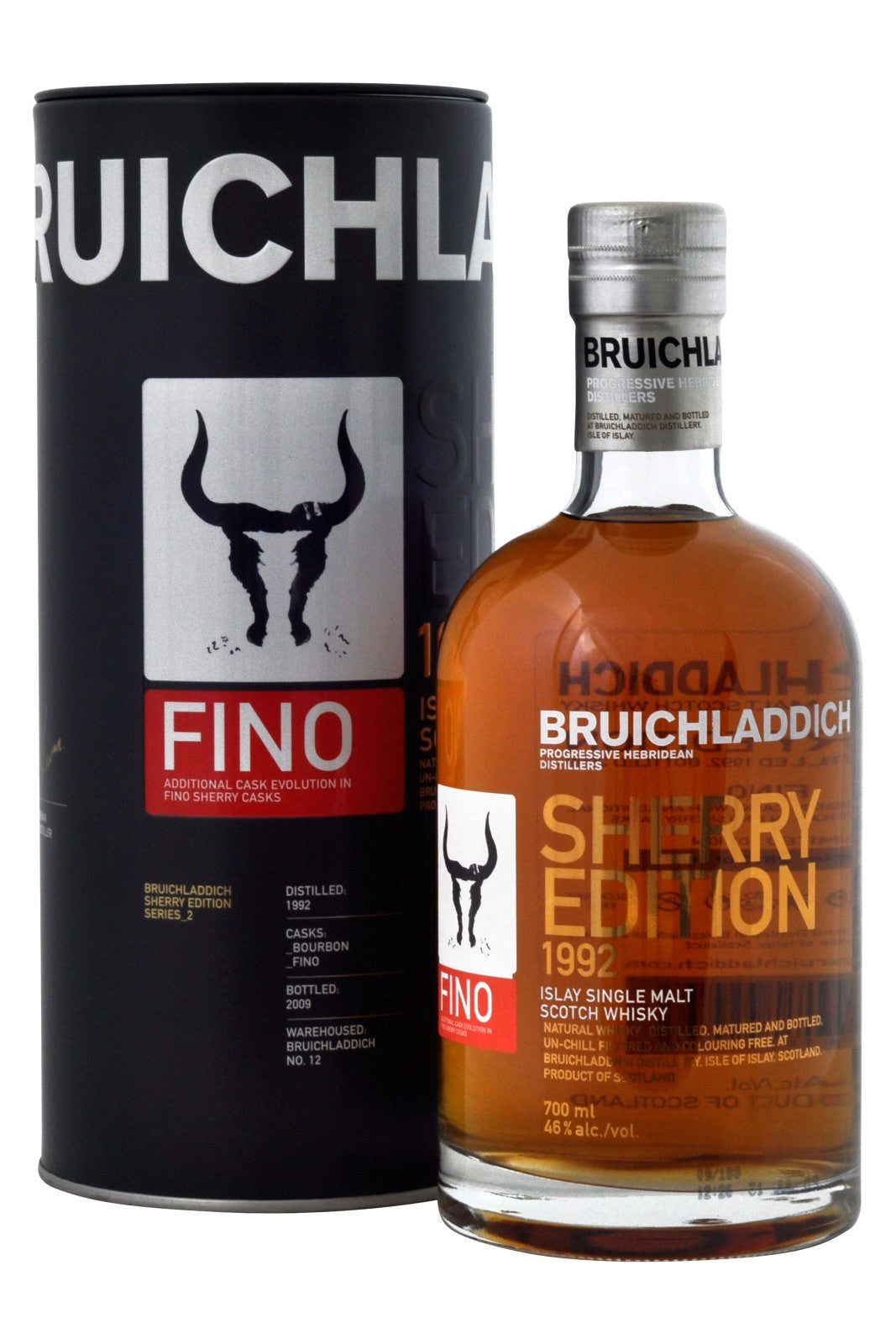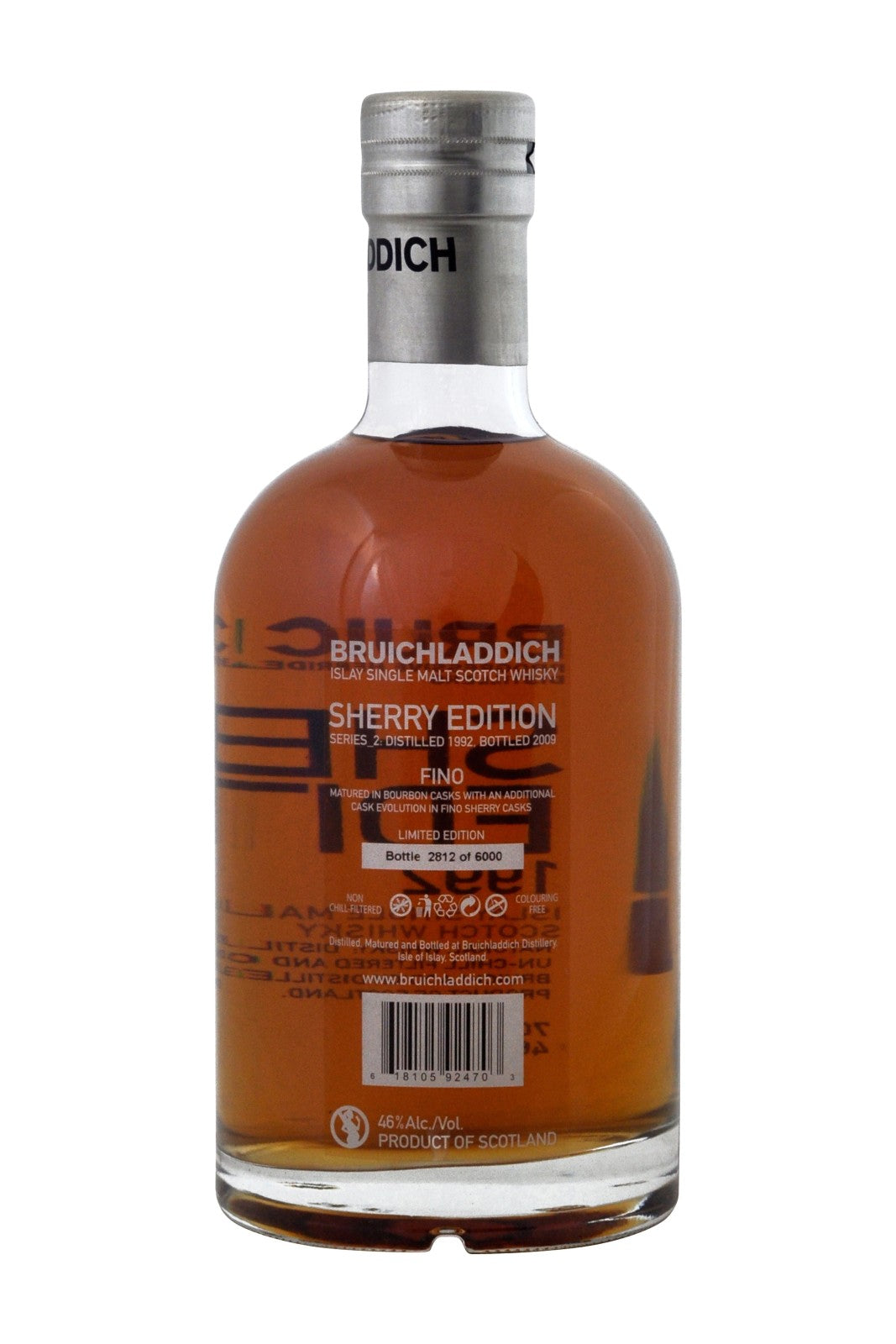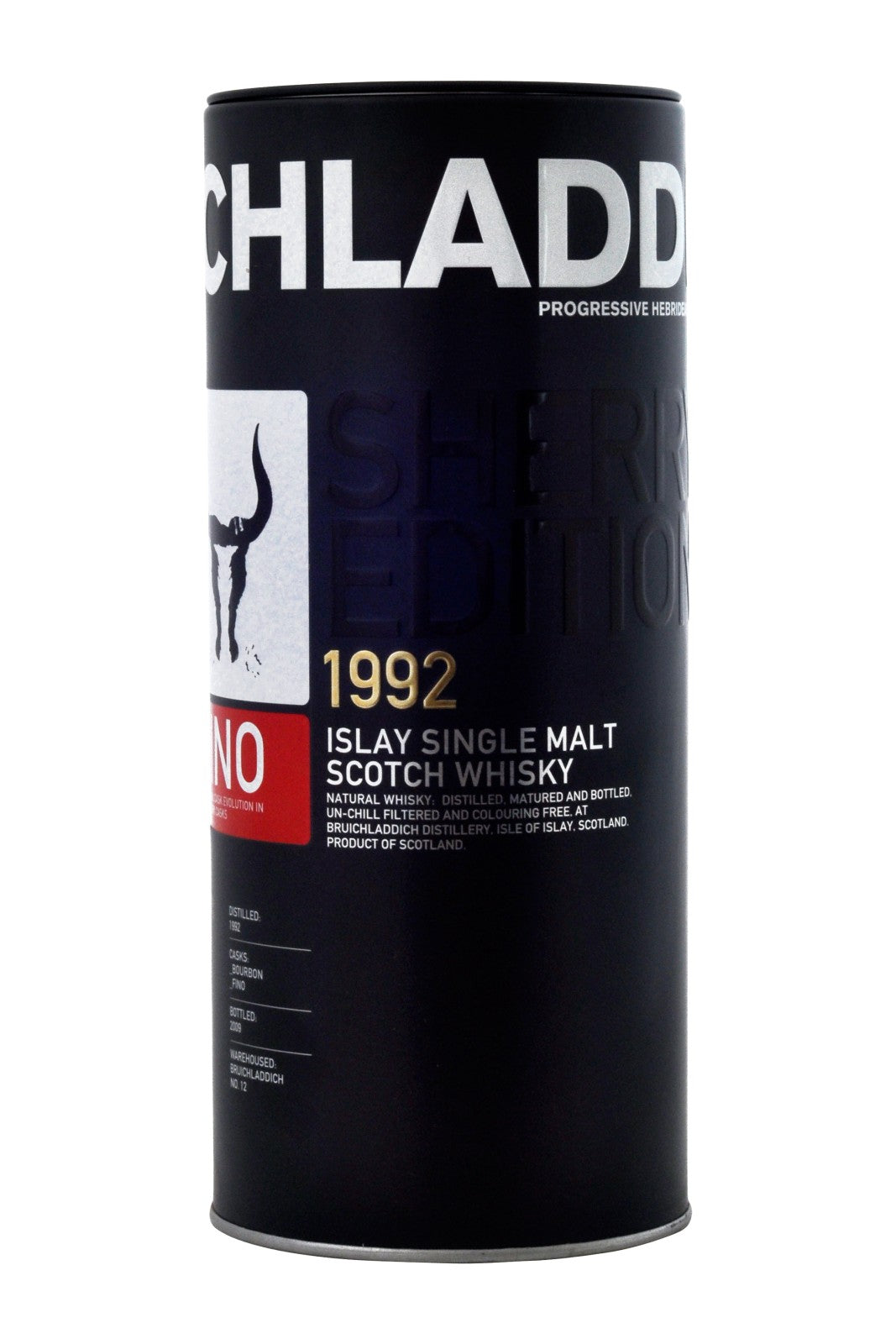 Bruichladdich Fino 1992
This bottling is from the Sherry Series, which was an exploration of the maturation of Bruichladdich spirit in a variety of high-provenance sherry butts. Sherry wood has been highly prized by the whisky distiller since war with France in the early nineteenth century made wine casks unobtainable.
In this case we were fortunate to obtain prized Fino floor butts from Bodegas Rey Fernando de Castilla. Fino sherry, made from the palomino grape, is the driest and palest of all the fortified wines from Jerez, and benefits from the legendary "flor" – an indigenous strain of yeast – that develops on the surface of the wine and protects it from excessive oxidisation and adds layers of complexity to this great sherry.
This was a fascinating series of whiskies – the other bottlings used respectively Manzanilla, Oloroso and Pedro Ximinez butts – and this small parcel of 1992 Fino is the very last!